Since moving out to the middle of nowhere, we have to travel far to go to the store or see our friends and family. Yes, we are in that remote of an area that requires traveling far to get to places. Sometimes I don't mind it but sometimes it can be irritating, especially if the weather is bad! Traveling in bad weather is NO fun!
Tips To Stay Safe During Winter Road Trips
I do have some experience in traveling in bad conditions, so does my husband, so I wanted to share our tips with you. These are tips to stay safe during winter road trips or traveling. Trust me, you THINK you know all the tips that are out there, but when something does happen, God, forbid, you will thank me, promise!
NEVER (and I mean never) take the road less traveled when the weather is promised to get bad! The back roads or taking a shortcut is NEVER a good idea when the weather is bad. Stay on the main roads so that if you do get into trouble, you will be able to flag someone down easier!
Avoid traveling by yourself. It is always best to have a companion when driving in the winter weather. That way, if you get into some trouble you have someone else to help you out! If you do have to travel by yourself, make sure you have a working and charged cell phone at your fingertips, phone charger, blanket, water, and some food! Oh, and always make sure you have a spare tire, and all the gear necessary to change a flat tire.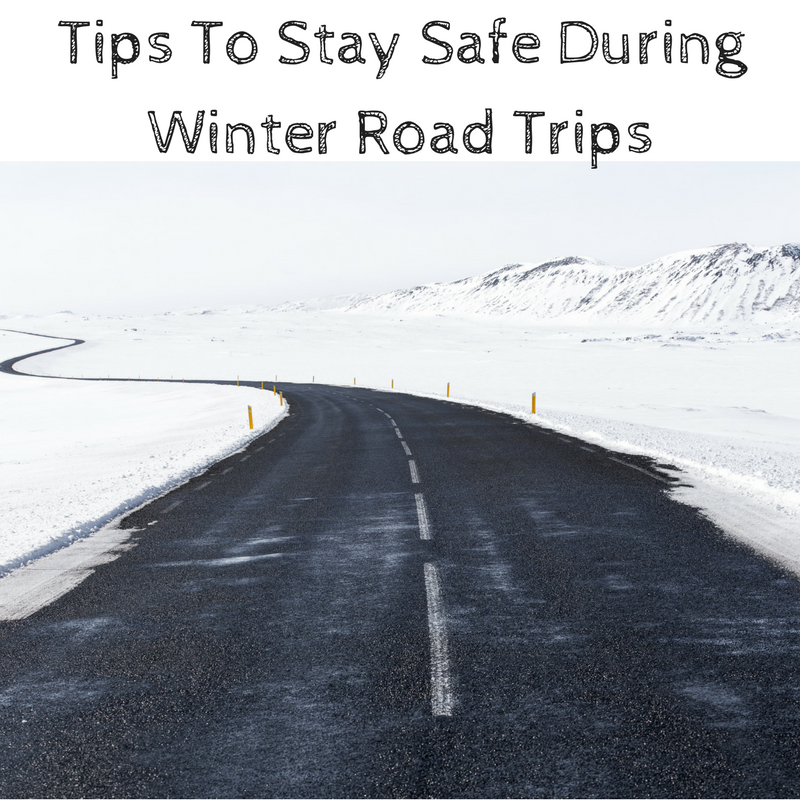 Even if you are not traveling by yourself, it is always important to let family and friends know where you are headed out to. That way, if you don't return or you never end up to your destination, your friends and family will know which road you took and they can find you!
Make sure you have a reliable vehicle to get you to where you are going, safely. The vehicles from Roberts Chrysler Dodge can hook you up with a reliable vehicle that will not only help keep you safe but one that fits your budget too.
These are just some tips that I know have helped either myself or a friend or family member in the past. If it can help someone else, then that is wonderful.
Do you have any traveling tips you would like to add?
*Partnered Post.