*Products were received. Opinions are my own.
I am happy to say I Took The TULA Skincare 30 Days To Balanced Skin Challenge! I have lots to share with you, so please read on!
When I first received my package for the TULA Skincare challenge, I was eager to open it up and see what all the hype was about. This kit came with some great skincare products and I put them to use that night.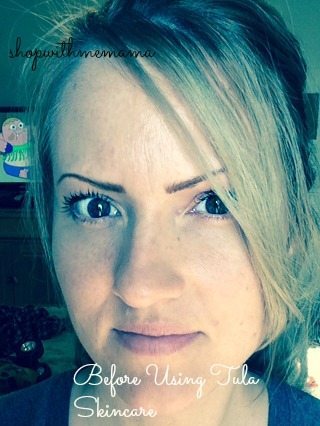 My Kit Included the following: 
Purifying Face Cleanser
Illuminating Face Serum
Revitalizing Eye Cream
Hydrating Day and Night Cream
I think, the only thing I did not care for was the scent of these products. Not that it was overpowering with its scent, the scent was not too strong, I just did not care for the scent. But, every one else who I have talked to loved the scent, so go figure, I am weird!
Other than that, this skin care line has slowly become one of my most favorite skincare lines that I have used. That REALLY says a lot, coming from me, considering how many skincare products I have tested out and used in my lifetime.
I really started noticing a difference in my skin around week three. My skin, since starting this skincare line from the beginning, felt renewed, softer, more supple and hydrated. The lines around my eyes and mouth seemed less noticeable and my face just appeared more younger and vibrant. I did not notice my pores reduced however or any tightness or firmness in my skin. But, over the 30 day testing period, my skin has transformed into a softer and healthier looking appearance. I am really liking it!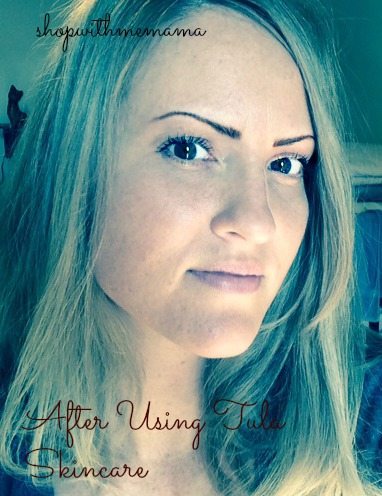 I also, still have plenty left including the facial cleanser, so I am happy that these products are lasting a while, before I need to get more. You certainly don't need to use a whole lot of these products to start seeing some great results.
About Tula
Tula is the Sanskrit word for balance. The concept of the line is that we need to take care of our insides to look good on the outside; and that feeling beautiful on the outside can improve how we feel on the inside. The line specifically incorporates a patented Probiotic Technology, which is quite unusual in skin care products. Recent studies have shown that the topical use of probiotics stimulates skin's protective mechanism, improves moisture and the balance of the "good" bacteria on the skin's surface, guards against acne and UV-induced damage and boosts skin's elasticity and collagen production.
Buy
You can purchase the Tula Skincare products at QVC.com and you can find out more information about Tula Skincare online at http://tulaforlife.com/. The retail value of the set I received is around $200.