*Sponsored Guest Post By Katy.
I have roadside assistance and have luckily never had to change a flat tire by myself.  But it's one of those things that I wish I had some practice doing so I could feel more confident on the road.  You never know when it might happen to you and you can't get help. So it is important to have tools for changing a flat tire.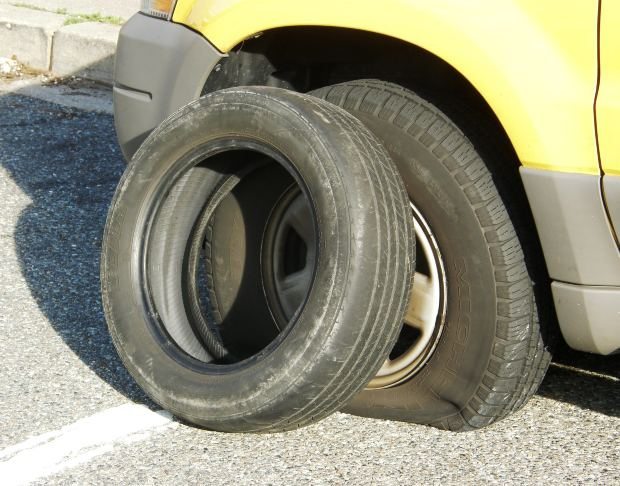 It's a good idea to practice and make sure you're prepared in case this ever happens to you.  I think it's a really good idea to have roadside assistance though because you don't want to be in a situation where you are stranded on a busy freeway in bad weather or on a desolate road all by yourself, especially if you are a woman.  
If you have to change the tire yourself then it's very important to have all of the right tools in your car for the job. You must make sure you always have a jack, lug wrench and spare tire (that works) in your car.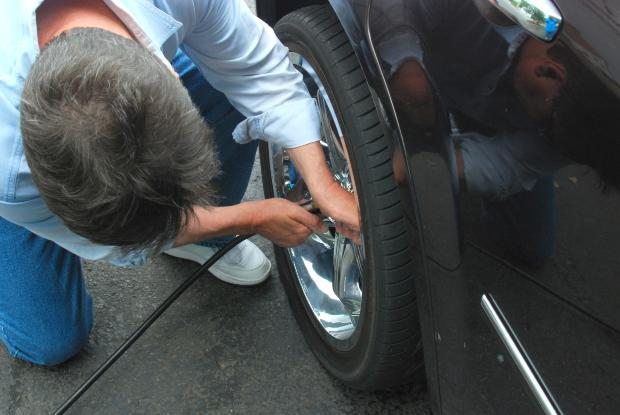 Some optional nice to have items would include gloves, flashlight, mat to rest on, reflective vest of jacket/poncho, tire gauge, sledgehammer, tire blocks and spray foam to fix flats.  If your tire is not completely destroyed then you could use the spray for a temporary fix. Just always be prepared for fixes along the way and in return this will also extend your car's life.
Have You Ever Had To Change A Flat Tire?