If you love vanilla wafer cookies then you will absolutely LOVE these Nilla Wafer Cookies With Nutella And Banana (don't forget the sprinkles!). Your kids (and YOU), will nibble them up in no time!
These are a fun way to enjoy a yummy treat. These treats are great for get-togethers, BBQ's, birthday parties and anniversaries! These delicious (and CUTE!) treats will be gone very quickly, so be sure to make a lot!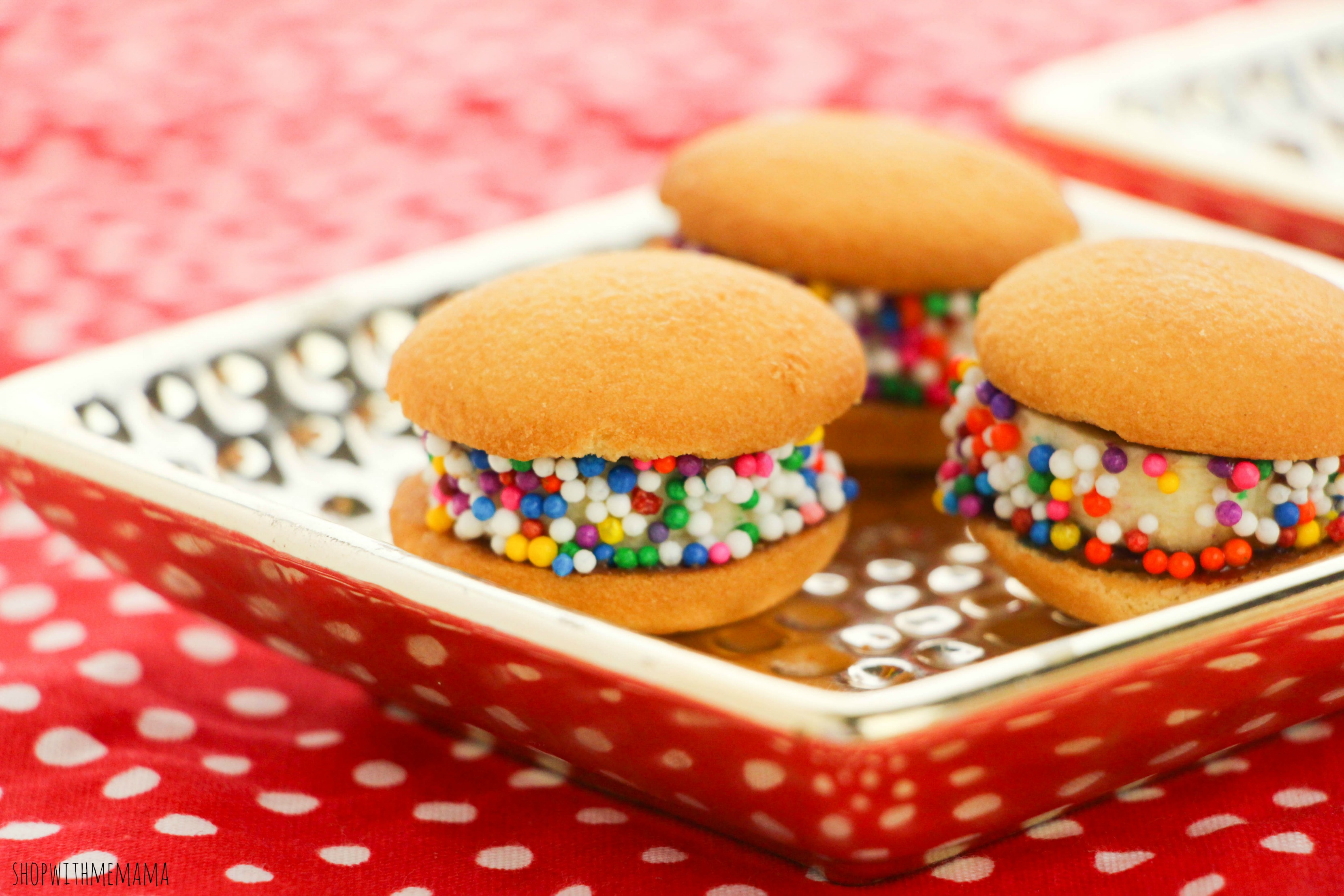 We love Nilla wafers and so creating a super fun and yummy treat with them is a plus! I just can't get over how good they are. My kids and their friends love them and like to help me make them. They are so simple to make and so when you run out, just have your kids whip up another batch!
Vanilla Wafer Cookies With Nutella And Banana!
Here are the ingredients you will need, to make these delicious Vanilla Wafer Cookies with Nutella and Banana!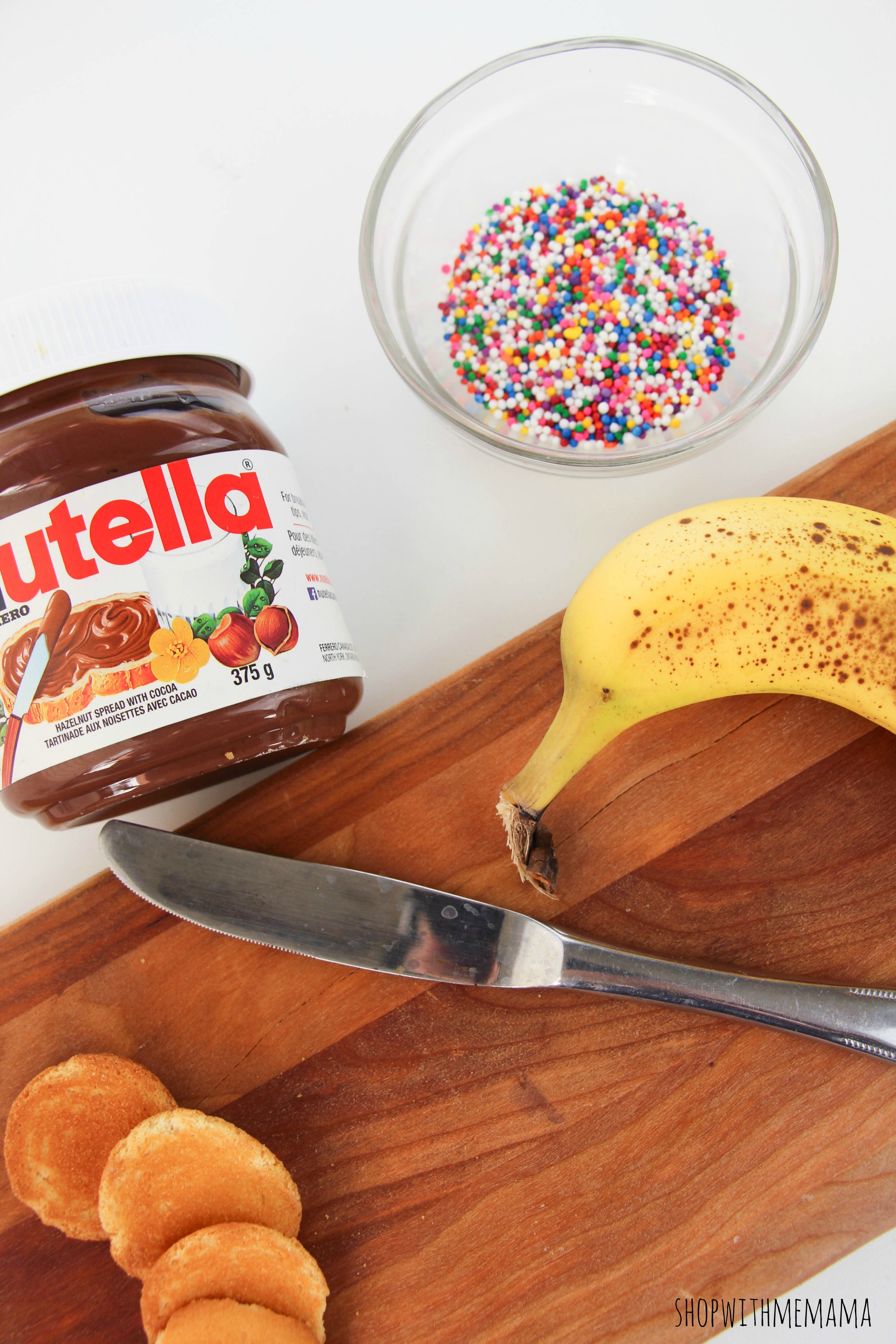 Ingredients:
24 Nilla wafers
2 Tablespoons Nutella
2 bananas
1/4 cup sprinkles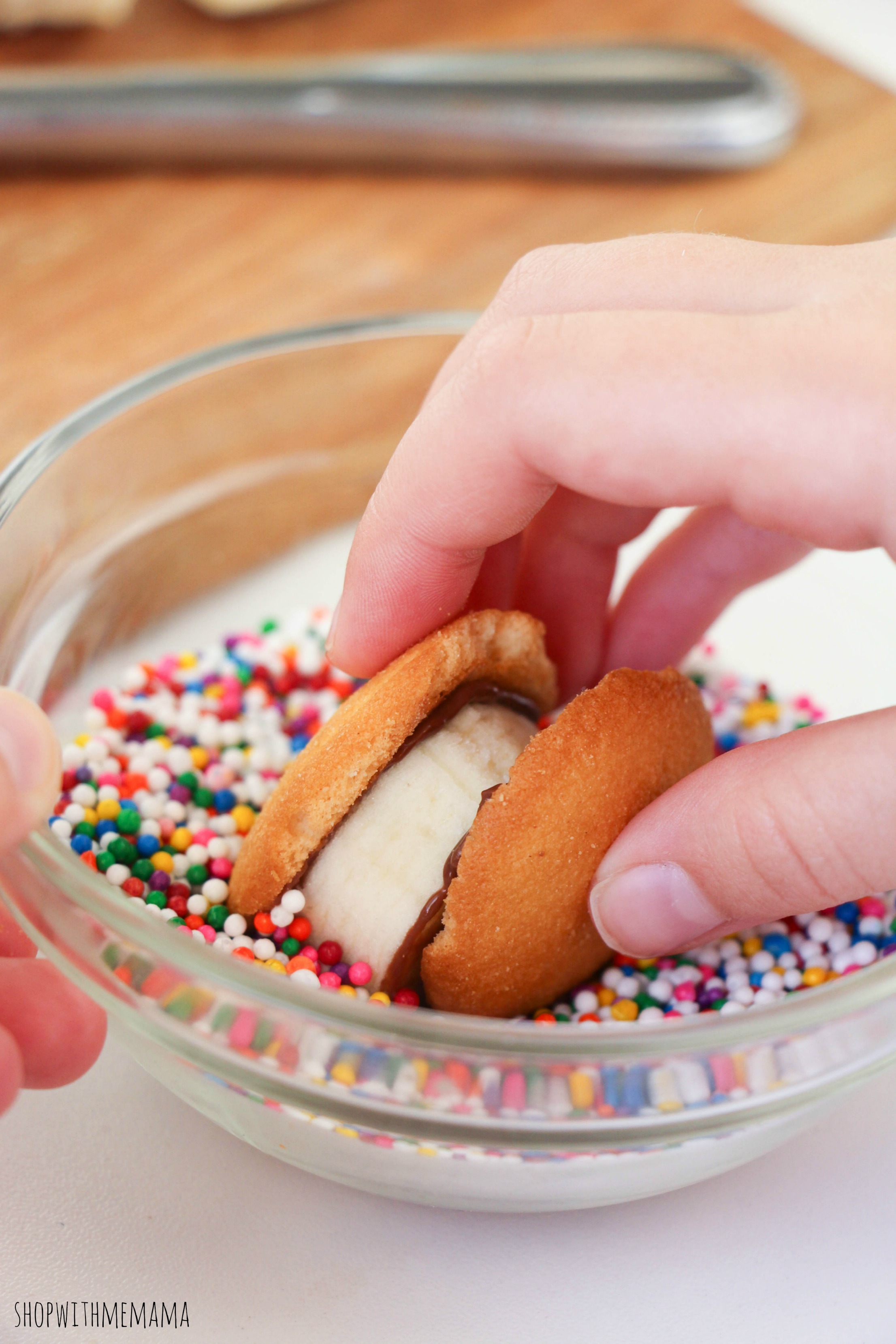 Vanilla Wafer Cookies Directions:
Place sprinkles in a shallow bowl. Set aside.
Slice banana into 1/2″ to 1″ slices.
Spread Nutella on the flat sides of each Nilla wafer.
Sandwich the banana into the cookies.
Roll the edge of the cookie sandwich in the sprinkles.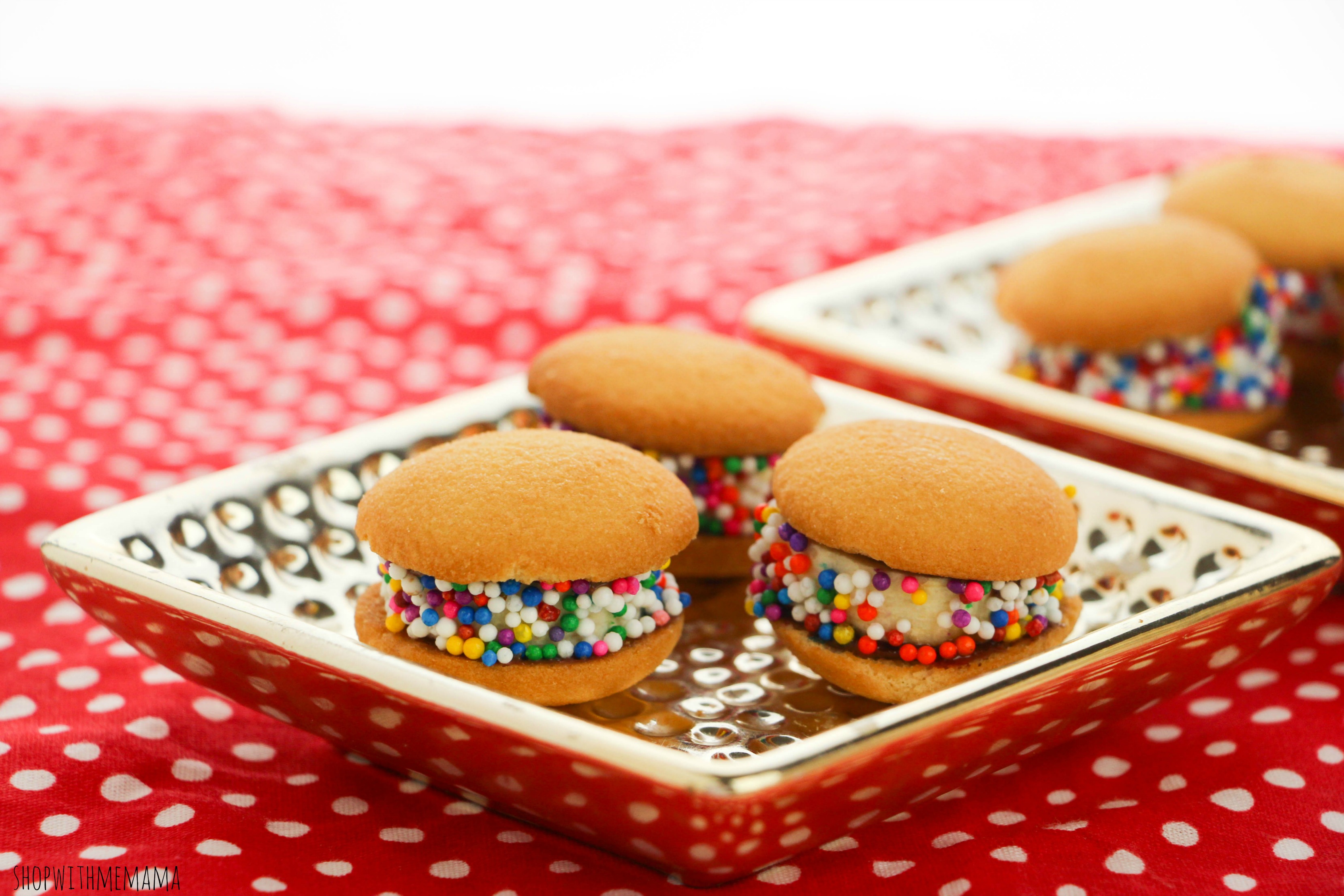 Types Of Sprinkles To Use!
There are so many types of fun sprinkles you can use on your vanilla wafer cookies treats!
*Galaxy Candyfetti. These sprinkles are SO cool! Bring the galaxy to your sugared sweet treats! These would be perfect for an out of this world birthday party snack!
*Mermaid Lagoon Candyfetti. For ALL you mermaid lovers out there, this is for YOU! I love the colors in this and it would go great with a mermaid-themed birthday party!
*Lucky Leprechaun Sprinklefetti. Oh, this is PRETTY! Great for St. Patrick's Day! Love all the green colors and fun shapes in this one!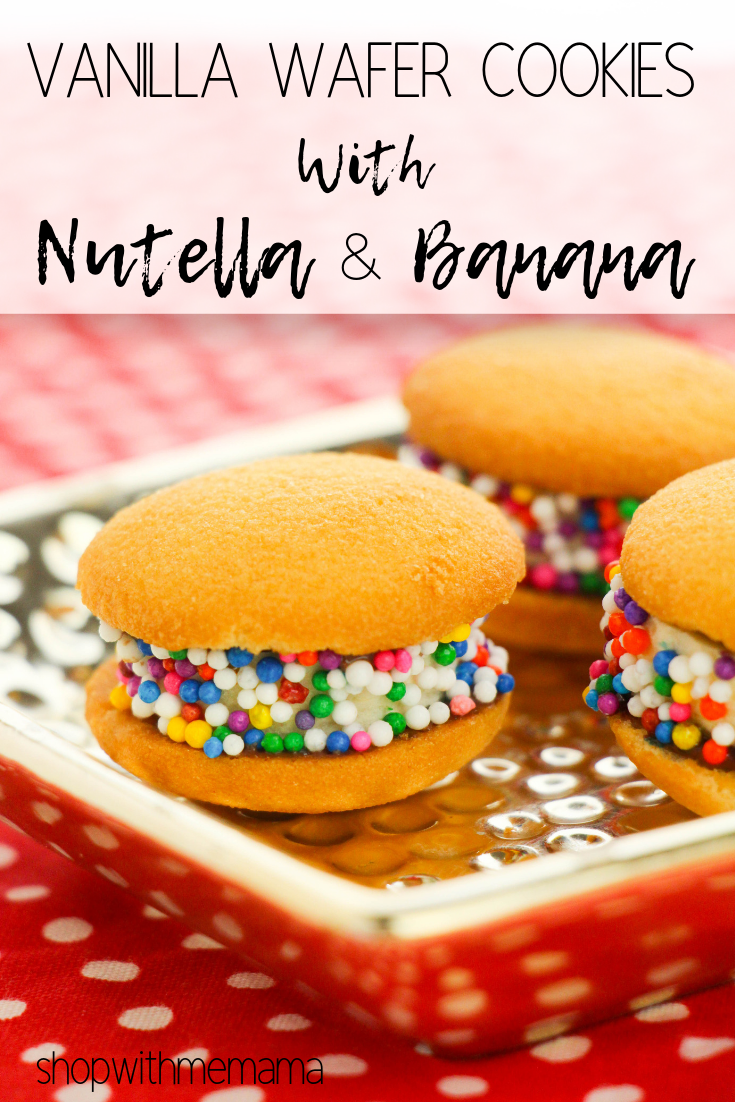 See? SO easy to make, your kids can make them! If you are looking for a healthier treat, check out these yummy mixed berry smoothie bowls!
What kinds of treats do you enjoy making for your family? Have you ever made Vanilla Wafer Cookies?