*This is a partnered post. Opinions and story are my own.
Visiting Cinque Terre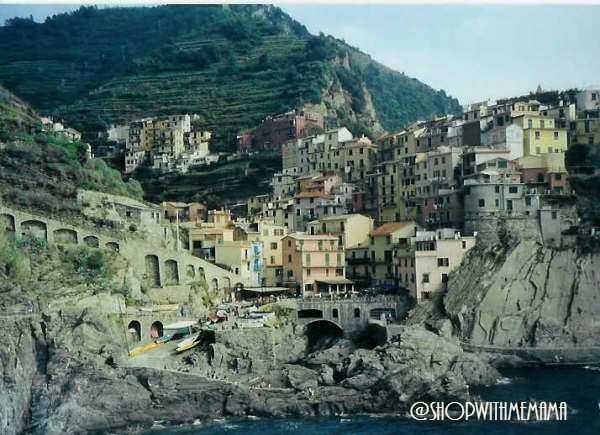 Cinque Terre (pronounced CHEEN|kweh TEHR|reh) is one of the most beautiful and unique places to visit in Europe. It is made up of five villages connected by a hiking trail and set in the hillside along the Ligurian coastline.
1. Getting around: The five villages are all connected by train, hiking trail or boat. It's not
advisable to drive into the villages as parking is very limited and expensive. You can fly into Pisa or
Milan and take the train on a Europass to La Spezia where you can take one of the "Milk Run"
trains into the villages of Cinque Terre. If you want to hike the trails, you'll have to buy the Cinque
Terre Hiking Pass from the National Park.
2. Local Food & Drink: Basil, Lemons and Olive Oil is all grown and produced in Cinque Terre, so you'll have to try the pesto. The Ligurian region is the birthplace of pesto. The Limoncello is truly amazing and some of the best in Italy; you can try samples in many shops before you buy. Be sure to get some local homemade olive oil as well, and be sure to try some on the local Focaccia bread that also originated in the region. Don't forget the Sciacchetrà, a locally made sweet wine!
3. Things to do: Buy a hiking pass and hike the trails between the villages, a couple of the trails are paved also. If it's hot, get an early start. Go swimming off of the rocks in Riomaggiore or try a sandier beach in Vernazza. Take a boat ride between the villages or take a day trip to Portofino. Watch the sunsets, they are amazing! Such fun summer events! Love it!
Certainly sounds heavenly, doesn't it? What would you do if you visited Cinque Terre?