*Product received. Opinions are my own. This post includes my affiliate links.
I have an EXTREMELY hard time getting out of bed in the morning. I never seem to get enough sleep (whoever does??) and so mornings are just bad for me.
I don't think I will ever be a morning person. If I am not by now, then I will never be. My hubby is the same way, but he HAS to be and so do I. We have things to do and places to go!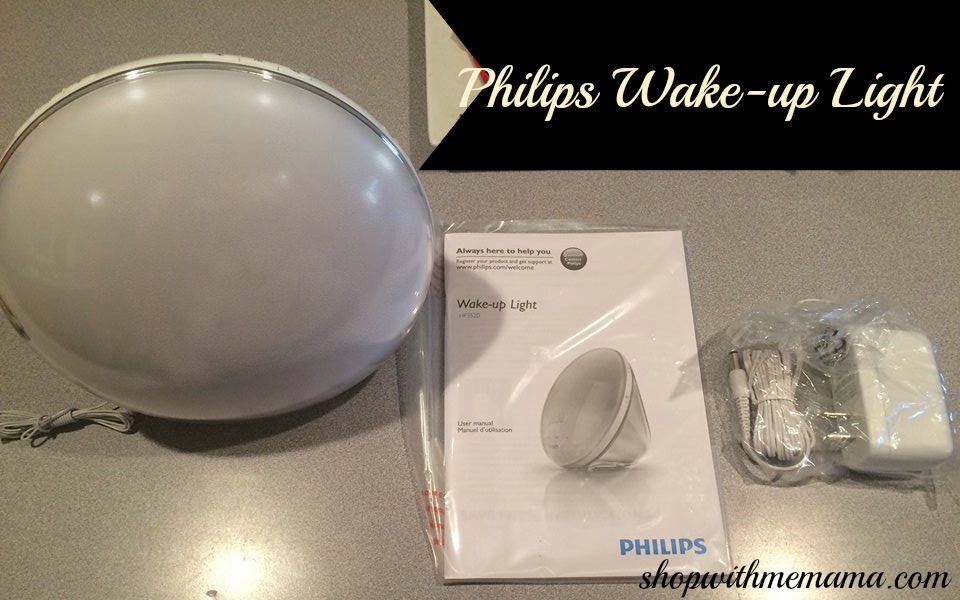 One way to help wake me up more slowly and less loudly is with the Philips Wake-up Light. I received one to review and test out for a week or so. It really did make my mornings much more manageable.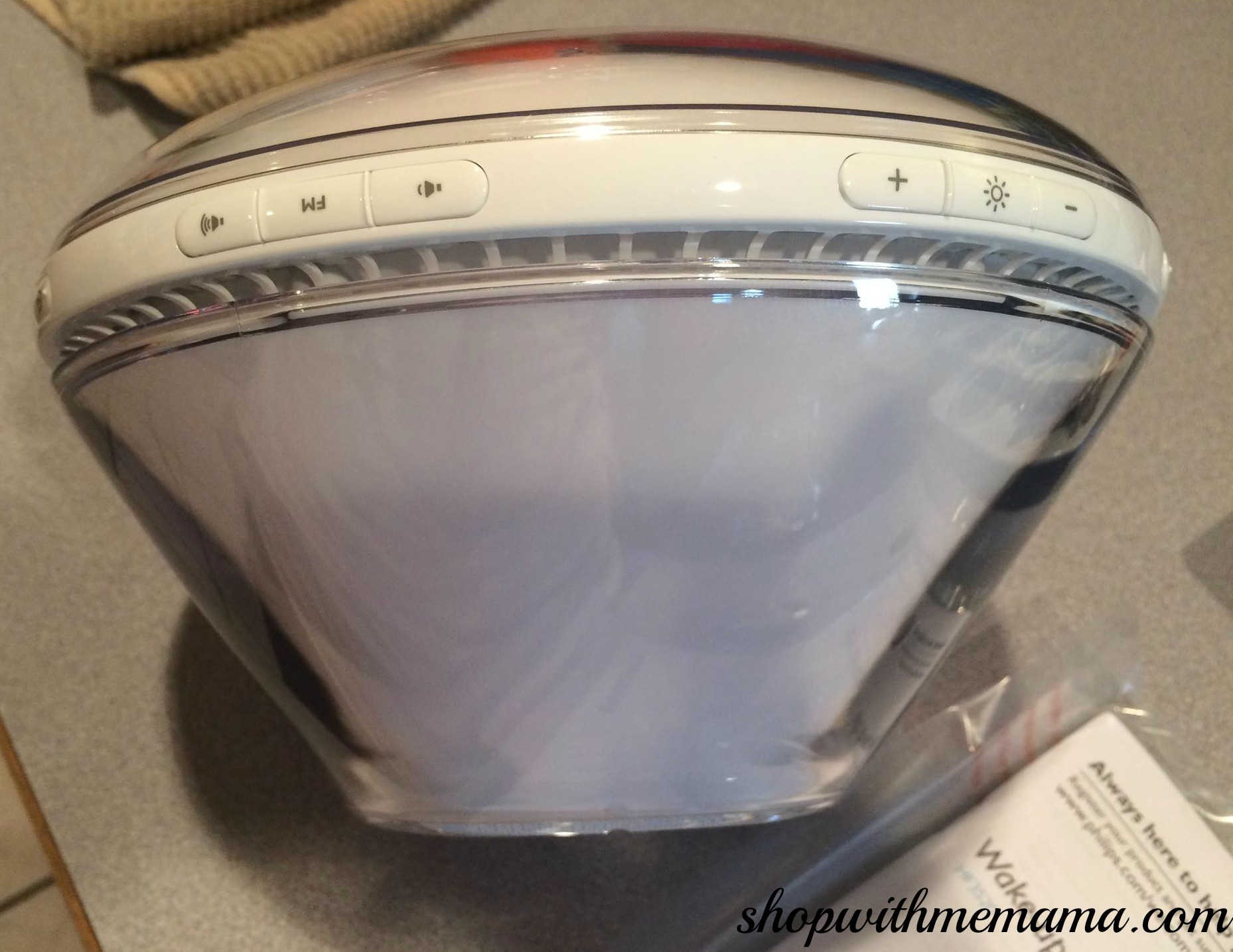 This light is clinically proven to provide a more energentic wake-up in the morning. Heavens, I knew I could use this! Philips Wake-up Light mimics a sunrise, so it slowly gets brighter about 30 minutes before your desired wake-up time. This part is nice, because I am not woken abruptly like with my other alarm. I can wake up slowly with this and that allows me to be more refreshed feeling.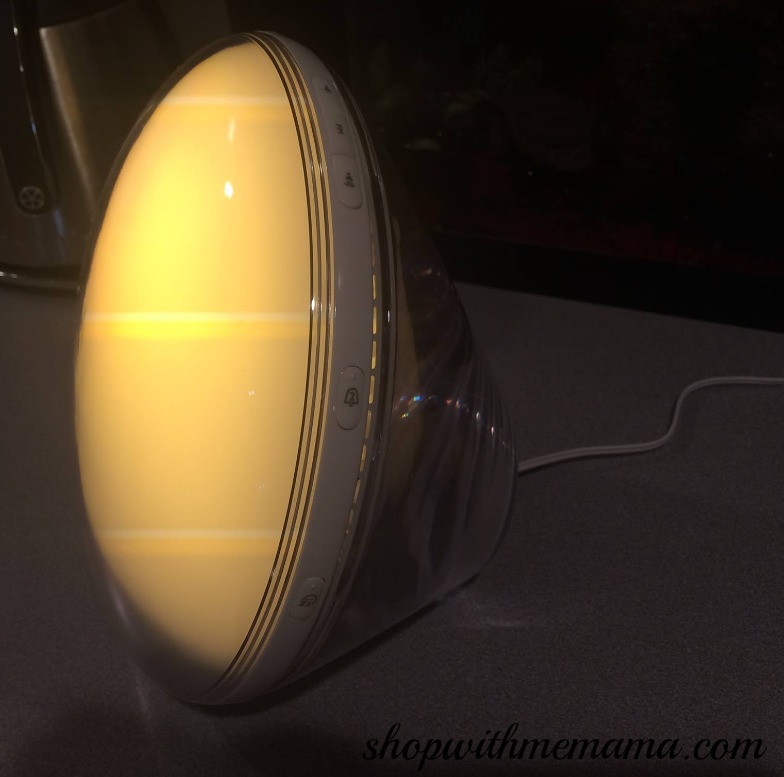 After trying this for about a week, I found my mornings were less grumpy feeling. Of course, nothing can take away the whole morning yucky effect, but with the Philips Wake-up Light, I did feel a bit better about mornings.
More Features/Benefits:
Wake up naturally
with a Wake-up Light and a coloured sunrise
Coloured Sunrise Simulation
5 Natural Sounds
FM radio & Reading lamp
Tap Snooze
You can choose between 5 different natural wake-up sounds. At your set wake-up time, the natural sound will play to complete the wake-up experience and ensure you are awake. The selected sound will gradually get louder. You can choose between a bird song, birds in the forest, zen garden, gentle piano or seaside sounds. They all sound really nice but I prefer the seaside sounds when I wake up. You can also choose to listen to your favorite radio station when you are waking up. The choice is yours!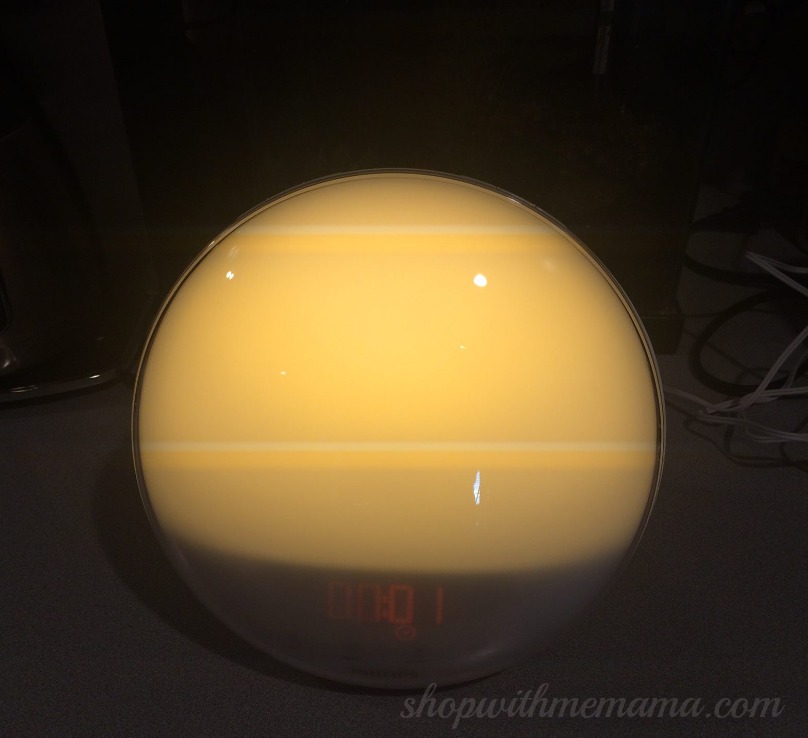 More Features Worth Mentioning:
The brightness of the display adjusts itself. So, if the bedroom is filled with light it will light up more to keep the display readable. When the room becomes dark, the brightness will dim do it doesn't annoy you. I really like this feature.
Don't feel like getting up right away? That is okay. All you have to do is give a slight tap anywhere on the Wake-Up Light which will then put it in 'snooze mode'. After about 9 minutes, the sound will gently start playing again!
Buy
You can purchase the Philips Wake-up Light online at http://www.usa.philips.com or on Amazon.com. It retails for $169.99.
Win
One lucky person is going to win a Philips Wake-up Light of their very own! Yay!
Rules
The contest is open to US 18+. Giveaway will end on December 31, 2016, at 11:59 PM MT. The winner will have 48 hours to confirm their win, after I email them, or a new winner will be chosen. I am not responsible for lost or stolen mail.