If you're living with diabetes, chances are that you already know how important it is to look after your feet. Wearing the right socks like diabetic socks, can help prevent skin irritation, moisture buildup, and fungal infections caused by hyperglycemia.
And if your daily exercise routine involves a lot of walking or running, diabetic socks can also help keep your feet feeling comfortable and reduce the risk of blisters and other foot issues.
But what precisely are diabetic socks? In this blog post, we'll take a closer look at what makes diabetic socks so special – from their design features to health benefits – as well as explore the different types available on today's market in order to answer all questions about this important piece of clothing for those with diabetes!
What Are Diabetic Socks and Why Might You Need Them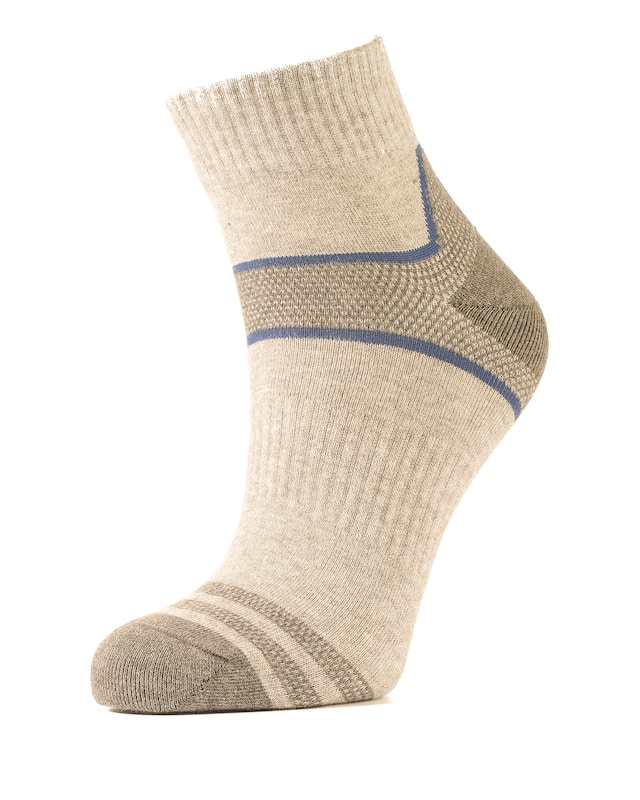 Understanding The Basics
Diabetes is a condition that affects millions of people worldwide. It causes high levels of sugar in the blood, which can damage organs and lead to serious health complications.
Proper management of diabetes is crucial, and this extends to even the smallest details of daily life, such as choosing the right socks.
Socks may seem like a minor accessory, but for people with diabetes, wearing diabetic compression socks can make a big difference in foot health and overall well-being.
Choosing the right socks can help prevent foot injuries, infections, and other complications that can arise from nerve damage caused by diabetes.
Different Types Of Diabetic Socks And Their Benefits
Managing diabetes can be a challenging task, but one way to make it easier is by wearing diabetic socks. These special socks are designed to alleviate some of the symptoms associated with diabetes, such as poor circulation and neuropathy. There are several types of diabetic socks available, each with different benefits.
For example, some diabetic socks are made with moisture-wicking materials, helping to keep feet dry and prevent blisters.
Others feature seamless toes, which reduce friction and pressure on sensitive areas. Regardless of the type of diabetic sock, all are made with the diabetic patient in mind, providing the necessary protection and comfort to make everyday activities a little easier.
How To Choose Diabetic Socks That Fit Properly
When it comes to choosing the right diabetic socks, it's important to find a pair that fits properly and feels comfortable. It's also important to choose a sock with some degree of compression – too much can cause skin irritation and worsen pre-existing conditions.
It's always best practice to consult with your doctor or another medical professional before selecting any type of diabetic sock. They can help you determine the best type of sock for your needs and provide advice on how to ensure a proper fit.
Finally, don't forget to replace socks regularly – especially if they become worn or have stretched out due to wear. Wearing old socks can increase the risk of skin problems and infections, which are particularly dangerous for people with diabetes.
Wear And Care Of Your Diabetic Socks
As a diabetic, it's essential to take care of your feet to avoid any potential injuries or complications. One crucial aspect of this care is to wear diabetic socks.
These specially designed socks can help improve circulation, prevent swelling, and reduce the chances of blisters or infections. However, it's not enough to wear diabetic socks; you also need to take care of them.
Always wash your socks in cold water and avoid using fabric softeners, which can compromise their elasticity. Also, make sure to inspect them regularly for holes or wear and tear and replace them when needed.
By following these tips for everyday wear and care, you'll help ensure that your diabetic socks stay comfortable and effective in protecting your feet.
Considerations When Shopping For Diabetic Socks
Choosing the right socks can make a huge difference in your daily comfort and overall health. When shopping for diabetic socks, it's essential to consider several critical factors.
The first thing you want to do is pay attention to the materials used to make the socks. Look for socks made of breathable fabric like cotton, bamboo, or merino wool that can wick away sweat and moisture. That way, you can prevent infections and other foot-related complications.
Next, price matters, especially if you'll need several pairs. Fortunately, there are many options available in different price ranges, so you're sure to find something that fits your budget.
Lastly, comfort is a primary consideration- ensure that the socks fit you well, have padding in the right places, and don't dig into your skin. By keeping these factors in mind, you can find the perfect diabetic socks to keep your feet happy and healthy.
Signs Your Feet Need Extra Support
As someone living with diabetes, taking the best care of your feet is key to living a healthy life. Though many may not associate diabetic socks with being a game changer, they can make a world of difference in keeping your feet healthy. So, how do you know when your feet are in need of some extra support?
Look out for key signs such as swelling, blisters, or calluses. These can be indications that your feet are not getting the proper support they need to stay healthy.
Diabetic socks offer a range of benefits such as added cushioning, arch support, and temperature regulation that can help prevent further damage.
Important Proper Foot Care For Diabetics
For diabetics, proper foot care is crucial to prevent serious complications. Diabetes can lead to poor circulation and nerve damage in the feet, which can result in infections, ulcers, and even amputations. However, practicing good foot care can help prevent these issues from arising.
This includes regularly checking feet for any cuts or blisters, washing and drying feet thoroughly, and wearing properly fitting shoes.
Diabetics should also avoid walking barefoot and should schedule regular foot exams with a healthcare professional. By taking these steps and prioritizing foot care, diabetics can maintain their overall health and prevent potentially debilitating complications.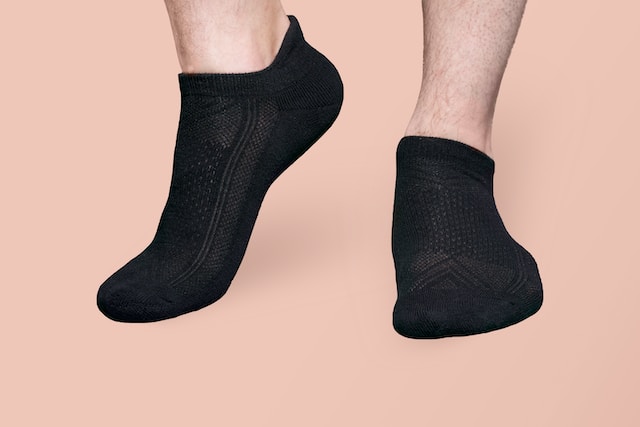 Ultimately, the right diabetic socks can make all the difference in terms of foot care for diabetics. Not only do they help cushion and protect sensitive feet, but they also work to prevent diabetic foot complications.
When choosing a sock that fits properly, remember to consider materials, price, comfort, length, and ribbing – these key factors will help ensure your feet stay supported and comfortable all day long!
Additionally, pay attention to warning signs like any redness or soreness on your feet so you can take the necessary steps to treat them quickly and prevent further damage. Remember proper foot care is an essential component of managing diabetes.
Do you or someone you know have diabetes? If so, what diabetic socks do you swear by? Let me know in the comments below.