This post is A Simple Guide To What You Need to Know Before Moving to Irvine, CA. If you are thinking about moving to Irvine, CA, then you need to read this blog post! In this post, we will talk about everything you need to know when moving to this sunny area.
From tips and tricks to what kind of city this is, you will be completely informed to make the smoothest move ever and save time and money along the way.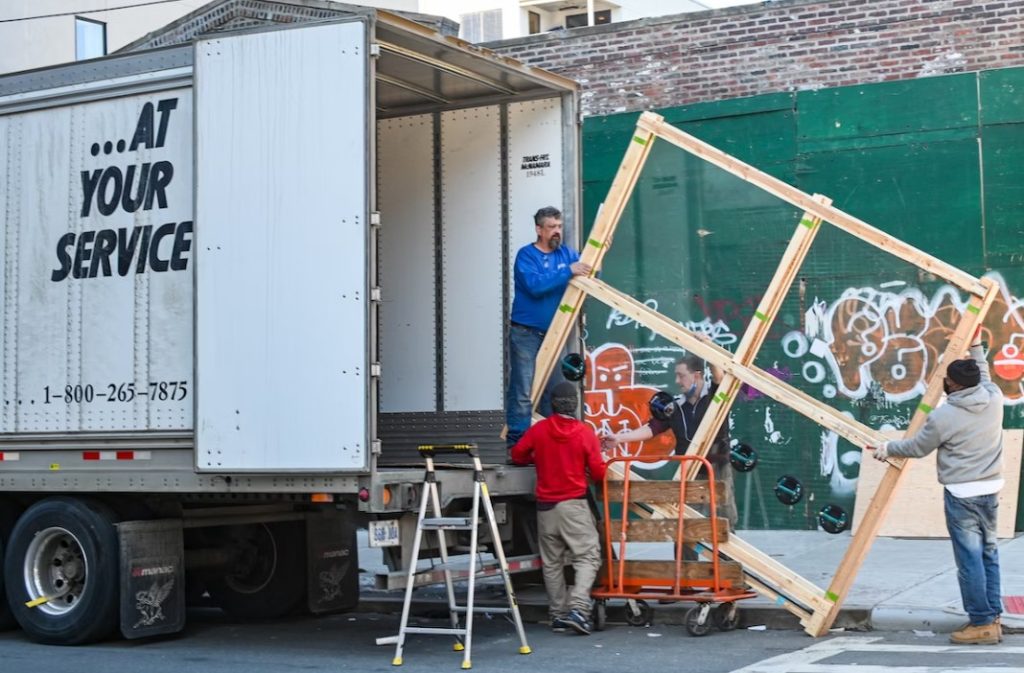 A Simple Guide To What You Need to Know Before Moving to Irvine, CA
Settling Down in Sunny Irvine: Your Comprehensive Guide
Irvine, California is known for its warm weather, beautiful beaches, and thriving business community. This gorgeous place has become a popular destination for people of all ages and backgrounds to move to. However, before you make the move, it's important to understand what to expect from life in this vibrant city.
From the city's diverse neighborhoods and employment opportunities to finding a trusted moving service in Irvine, there are many factors to consider. In this article, we'll provide a simple guide to everything you need to know before moving to Irvine California.
Things to Consider Before Moving to Irvine CA
Irvine is a growing city located in Orange County, California. It is one of the best places to live in CA due to its thriving economy, top-rated schools, and endless entertainment options.
Before making a move, it is important to know what to expect. Here are eight key things to keep in mind when considering Irvine as your next home.
1. Economy And The Job Market
One of the main reasons people are drawn to Irvine is because of its robust economy and job market. The city is home to many companies in various industries such as technology, finance, and healthcare. Some of the largest employers here include Broadcom Inc., Edwards Lifesciences, and Blizzard Entertainment. The job market is competitive, but it offers many opportunities for growth and advancement.
2. Tax Rates
California is known for its high tax rates, and Irvine is no exception. The state income tax rate is progressive, meaning it ranges from 1% to 13.3% depending on your income level.
Property taxes in Irvine are also relatively high, although the city does have some tax exemptions for seniors and disabled individuals. It is important to factor in these costs when considering a move.
3. Housing Market: What You Need To Know Moving to Irvine CA
The cost of living in Irvine is higher than the national average, and housing is one of the biggest contributors to this. The median home price is over $1 million, making it one of the most expensive cities in California.
Renting is also costly, with the average monthly rent for a one-bedroom apartment hovering around $2,2k. However, it is possible to find more affordable housing options in the surrounding cities.
4. Cost Of Living
As mentioned above, the cost of living in Irvine is higher than the national average. Everything from groceries to transportation to healthcare is more expensive in this Southern California city. However, residents often find that the higher cost of living is worth it due to the city's many amenities and opportunities.
5. Weather And Natural Disasters
Irvine has a Mediterranean climate, which means mild winters and warm summers. However, the city is also prone to natural disasters such as wildfires, earthquakes, and floods. It is important to be prepared and have an emergency plan in place.
6. Traffic And Transportation
Like many cities in Southern California, Irvine has a lot of traffic. The city is home to several major highways, including the 5, 405, and 133, which can become congested during rush hour.
However, it also has a reliable public transportation system, including buses and a Metrolink train station. Biking and walking are also popular transportation options thanks to the city's many bike lanes and pedestrian-friendly areas.
7. Things To Do
The place has plenty of entertainment and leisure activities to offer its residents. The city boasts over 20 parks and more than 40 miles of bike trails. The Irvine Spectrum Center is a popular outdoor mall that offers shopping, dining, and entertainment options.
Plus, it is just a short drive from popular attractions such as Disneyland and Laguna Beach. The city is, among all else, known for its thriving arts scene, with many galleries, theaters, and museums.
8. Schools And Universities
Irvine is home to some of the best schools in the country, making it an attractive option for families. The Irvine Unified School District is consistently ranked as one of the best in the state, with many top-rated public schools.
It is likewise home to the prestigious University of California. The latter offers a wide variety of undergraduate and graduate programs, as well as research opportunities and community outreach programs.
Tips for Moving: What You Need To Know Moving to Irvine CA
Plan your budget
Irvine is a relatively expensive city to live in, so it's important to plan your budget accordingly. Start by researching the cost of living in the area and setting a realistic budget for your monthly expenses. Consider factors such as rent, utilities, transportation, groceries, and entertainment expenses.
Keep in mind that Irvine has a relatively high cost of living compared to other cities in California. However, salaries here are also higher than the national average, which can offset some of the higher costs.
Prepare a moving plan
Moving requires planning and preparation. Create a moving plan that includes a timeline for packing, hiring a moving company, and transporting your belongings. Make sure to schedule your move during a time of year that aligns with your budget and schedule.
Choose the right neighborhood
Irvine is a large city with many neighborhoods to choose from. Take the time to research each neighborhood's safety, schools, and amenities to find one that best suits your needs. Consider factors such as proximity to your workplace, public transportation, and access to grocery stores and other essential services.
Ask real citizens for their advice
Reach out to friends, family, and coworkers who live in Irvine to get their advice on the best places to live and things to do in the area. Their insights can help you make informed decisions about where to rent an apartment and what to expect from life in the city.
Find a job
Before moving, it's important to have a plan for employment. Research job opportunities in your field and network with professionals in the area. You can also consider working with a recruitment agency or attending job fairs in the area.
Choose a reliable moving company
Hiring a reputable moving company can help ensure that your move goes smoothly. Look for movers with good reviews and experience in long-distance relocations. Be sure to get a detailed quote that includes all costs associated with your move.
Get rid of unwanted items
Moving to a new city is a great opportunity to declutter and simplify your life. Go through your belongings and donate or sell anything you don't need. This will not only make your move easier, but it will also help you start fresh in your new home.
In Conclusion
In conclusion, moving to Irvine can be an exciting and life-changing experience. As one of the safest and most prosperous cities in the United States, it offers a high quality of life, excellent schools and universities, a diverse economy, and an abundance of outdoor activities and entertainment options.
However, it's important to do your research and plan to ensure a successful move. By considering factors such as the local economy, housing market, transportation options, and schools, as well as the tips outlined in this article, you can make your relocation to Irvine with confidence and ease.
Have you ever thought about moving to Irvine, California? What about a different place? What are some ways you cut costs, saved money, and researched the place you were moving to? I would love to know! Please leave me a comment below!