The last post I wrote was all about gifting experiences for the holiday season, instead of 'stuff'. However, sometimes the person you are giving something to, really needs something else.
My hubby is one of those people that are super hard to shop for and even though an experience gift would be grand, he also needs things that will help him in the shop, like the WORX® Storage Step Stool. I know he would love to find this under the Christmas tree!
What Is The WORX® Storage Step Stool?
This compact, portable toolbox doubles as a step stool, so for someone 5 ft. 5 in. tall, the 13 in. step stool provides the reach of someone 6 ft. 8 in. tall!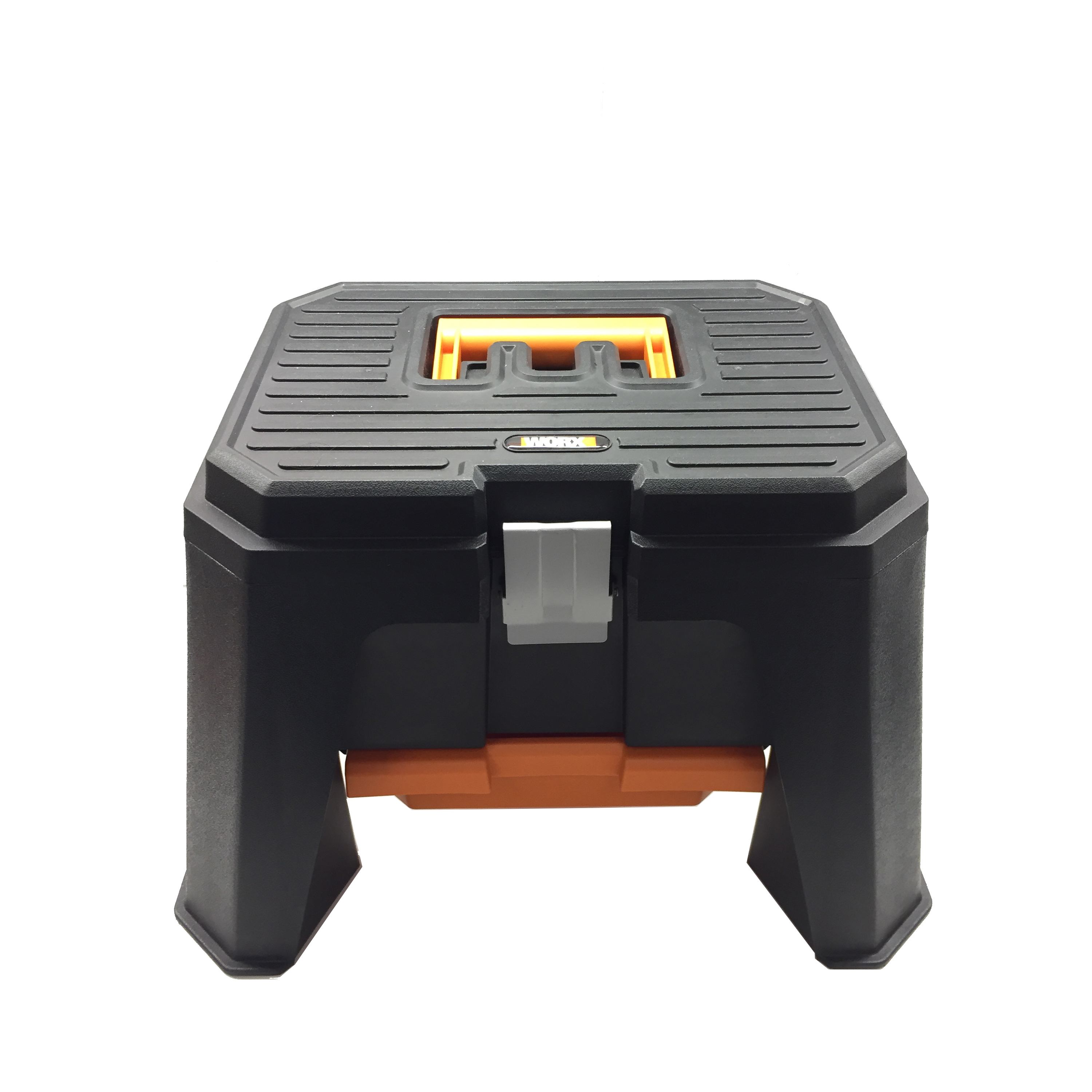 The 7.15 lb. step stool isn't limited to DIY projects. You can also use it for those super hard-to-reach items in kitchen cabinets or pantry shelves.
The step stool also helps when reaching for linens and towels tucked away in closets. As a painter's helper, the extra step means one step closer to painting trim around windows and doors.
Outside the home, the Storage Step Stool is a handy stool for detailing a car's wheels, as well as marine and trailer maintenance. It also adds an extra step around RVs, trucks, vans, and SUVs! Oh, the possibilities! This would make a great gift for that special someone on your list!
"It's convenient because it provides a 13 in. lift wherever it's needed without having to grab a ladder or larger step stool," said Sharon Blackwell, WORX Product Manager. "Plus, it has a storage capacity of 28 lbs., so you can load the most frequently used tools and accessories for the job at hand."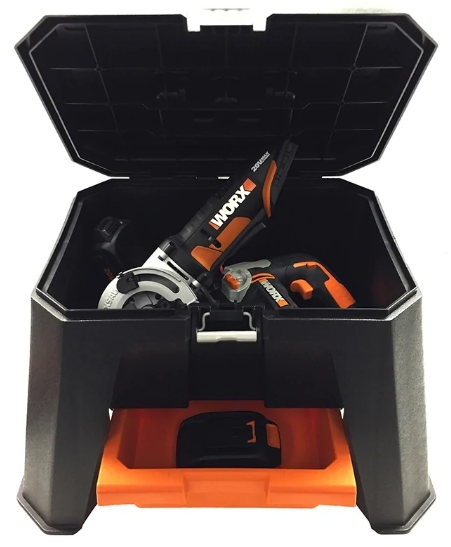 You just unclasp the top of the WORX Storage Step Stool, and inside there's a deep cavity of built-in storage. Beneath this storage bin is a shallow, pull-out drawer for storing frequently used tools and parts.
Both the storage bin and pull-out drawer can be customized and outfitted with the tools and accessories necessary to tackle the job.
WORX® Storage Step Stool Product Details
Constructed of durable nylon resin, the 13 in. WORX Storage Step Stool's dimensions are 14.5 in.W x 10.5 in.L. The storage compartment is 14.5 in.W x 10.5 in.L x 5.5 in.D. The pull-out drawer is 8.5 in.L x 9 in.W x 2.75 in.D. The step stool has a weight bearing capacity of 324 lbs. and can store up to 28 lbs. of tools and accessories.
Other features include an integrated handle that lies flush in the lid for easy transport, a locking metal clasp to secure tools, a rear plastic metal hinge pin, and sturdy rubber feet. The step stool's top has a brushed surface for sure footing.
Where Can I Buy The WORX Storage Step Stool?
The WORX Storage Step Stool, (WA4214, $39.99) is available at worx.com.