That is right, you heard me! Xootr Mg is the most advanced push scooter ever made! My kids love scooters because they are so much fun! What kid (or adult!) wouldn't love a new scooter?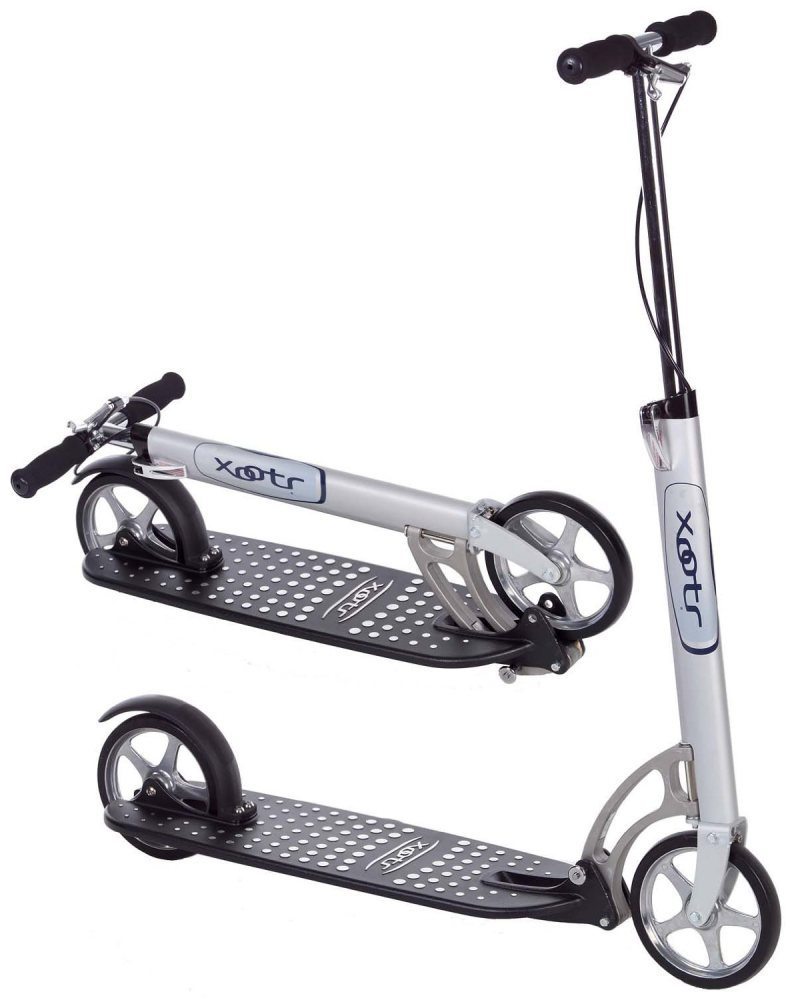 *This is a feature only. This post includes my affiliate link.
The Xootr Mg is so cool! It is the latest Xootr kick scooter. The deck of the Mg is solid magnesium providing the lightest deck structure and lowest deck height of any Xootr scooter to date. The people over at Xootr believe the Xootr Mg is the most advanced push scooter ever made, which is why it is their best-selling model! But if you need to take a broader look at this subject, Scooter Adviser can help you find reviews of scooters tested by their team of experts and reviewed online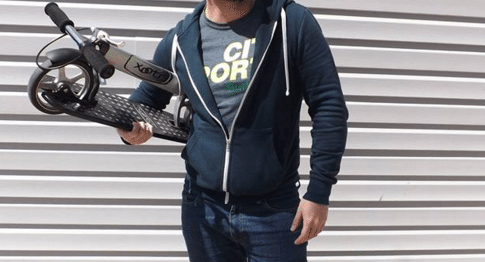 The deck is available in three colors: black, blue, or red. It also offers a wide deck which provides comfortable cruising, allowing you to have both feet side by side on the deck, unlike other adult kick scooters. The Mg has a beautiful, sleek, and modern look. Sounds pretty amazing, doesn't it??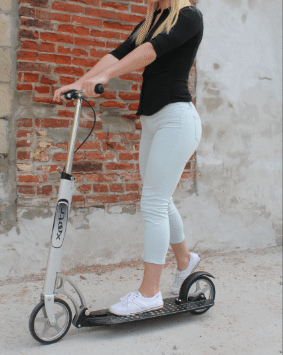 About The Scooters!
A Xootr scooter is human-powered urban transportation, meaning you push or kick them with your foot. They have found that electric scooters for adults, to be heavy and unreliable. They firmly believe that these are the best scooters for adults – durable, quality, assembled (yay for assembled!!) and shipped from a factory right here in the US.
With their ultra fast wheels, you can easily keep pace with an electric scooter while getting a great workout. The kick scooters are designed and made with a high degree of craftsmanship, this is no toy scooter. While their kick scooters were designed for adults, many children love their Xootr scooter too, because it has the adjustable handlebar which can slide up or down depending on height!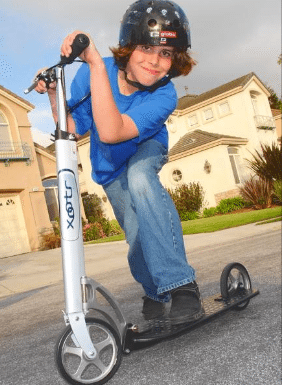 Check Out The Features!
*All-magnesium deck for lightweight
*Lowest deck of all of our kick scooters for optimal transport and efficient kicking
*Wide platform for comfortable cruising (ride with feet side by side)
*Ultra-low-resistance polyurethane tires for a super-efficient glide
*Shielded, self-lubricating bearings
*Award-winning industrial design by Lunar Design
*Patented steering and folding system
Buy
You can purchase the Xootr Scooters online at http://www.xootr.com/. The Xootr Mg Scooter retails for $249.00.