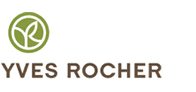 I am gettin' up there in age, there is no lie about that! Unfortunately, I still feel like I am in my 20's! I don't want to be nearing my dang forties soon. WTH? How on earth is it even possible for me to be 40 NEXT YEAR?! I am in denial, total denial…
My skin looks pretty good though, I must say. Especially after the birth of my son in December, my skin just glows. I really like my skin now a days 😉 But, I do have tiny lines around my eyes, if you look closely!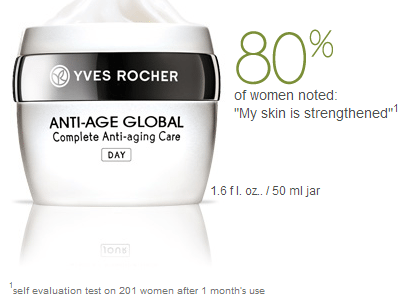 So, with that said, any great moisturizer is welcome! I received the new Yves Rocher's New Anti-Aging Line, called 'Anti-Age Global' to review. I am very pleased with it so far.
This skin care acts on the major signs of aging and is perfect for us 'older' women! You youngsters could still use it too though, because it is good to prevent aging, well, you know what I mean…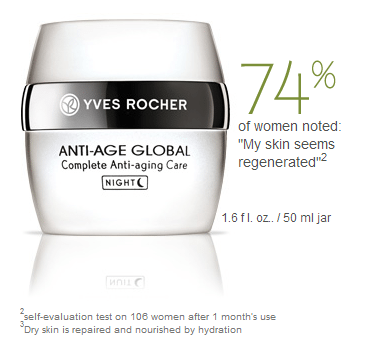 I think after the first initial use, my face already felt very soft and nice. I like the effects it has on my face. The Daycare Cream is outstanding. It really leaves my face feeling great and soft. I wear this after I wash my face in the morning. I wear it under my makeup AND over my makeup, to smooth out my makeup and help it look refreshing and nice. 80% of women who used this, noticed strengthened skin. I am not sure if I did, but my skin does feel more soft.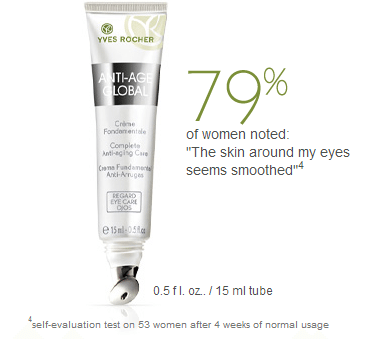 The Eye Care feels very nice under my eyes. Especially with the nice metal, cool applicator! It feels cool under my eyes and helps make them feel energized. I use this morning and night to ensure soft, under eyes! Since having my baby boy, I have noticed small bags under my eyes. With the use of this under eye cream and that applicator, it helps take some of the baggy look away.
The Night Care is what I use, obviously, before I go to bed. It is almost the same consistency as the day cream, maybe a bit thicker. It leaves my skin hydrated and soft. 74% of women noticed their skin was regenerated. I noticed this too. It is a great night cream not only for my face but neck area too.
One thing about Yves Rocher is that it is very affordable. It does not cost you a fortune to buy their effective products. I have always liked that about this company. Their skin care products are great and anyone can afford to buy them.
What the company says:
Regenerate your skin in just 6 days with these six benefits:
*Moisturizes
*Strengthens
*smooths Wrinkles
*Restores Radiance
*Redensifies
*Regenerates
Buy
You can purchase these wonderful anti-aging products by visiting Yves Rocher online!
Disclosure:
I was sent product to review. All opinions are mine.