As kids and parents continue to search for fun, creative and entertaining activity and craft-based products, WeCool Toys, the creators of the award-winning Compound Kings brand, has met this need with the launch of its new Activity Kings brand. Below are 4 Products To Stimulate Creativity In Kids!
The new Activity Kids line will stimulate the creativity and imagination of kids through activity-based play, while also giving kids a sense of achievement and allowing them to take pride in their work.
4 Products To Stimulate Creativity In Kids!
Here Are The Items:
Social Studio Hands-Free Video Station from WeCool Toys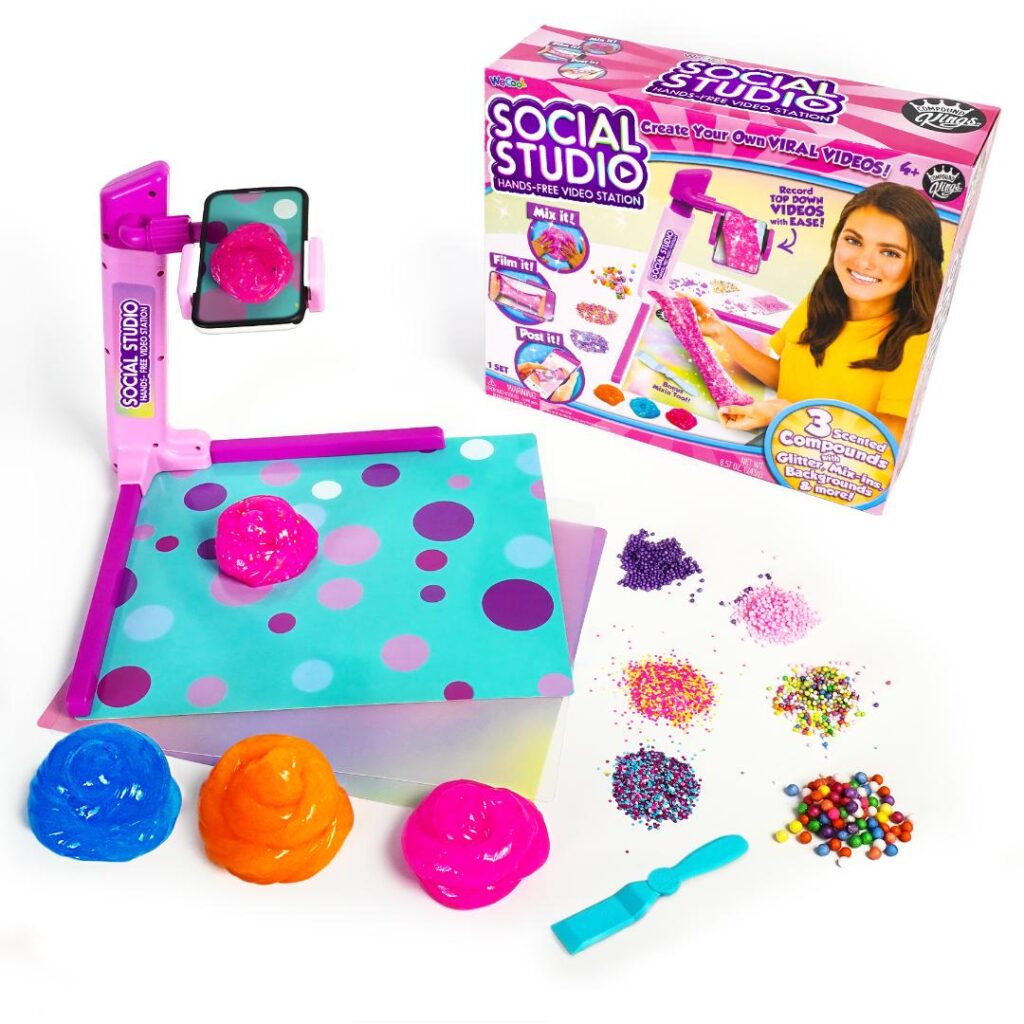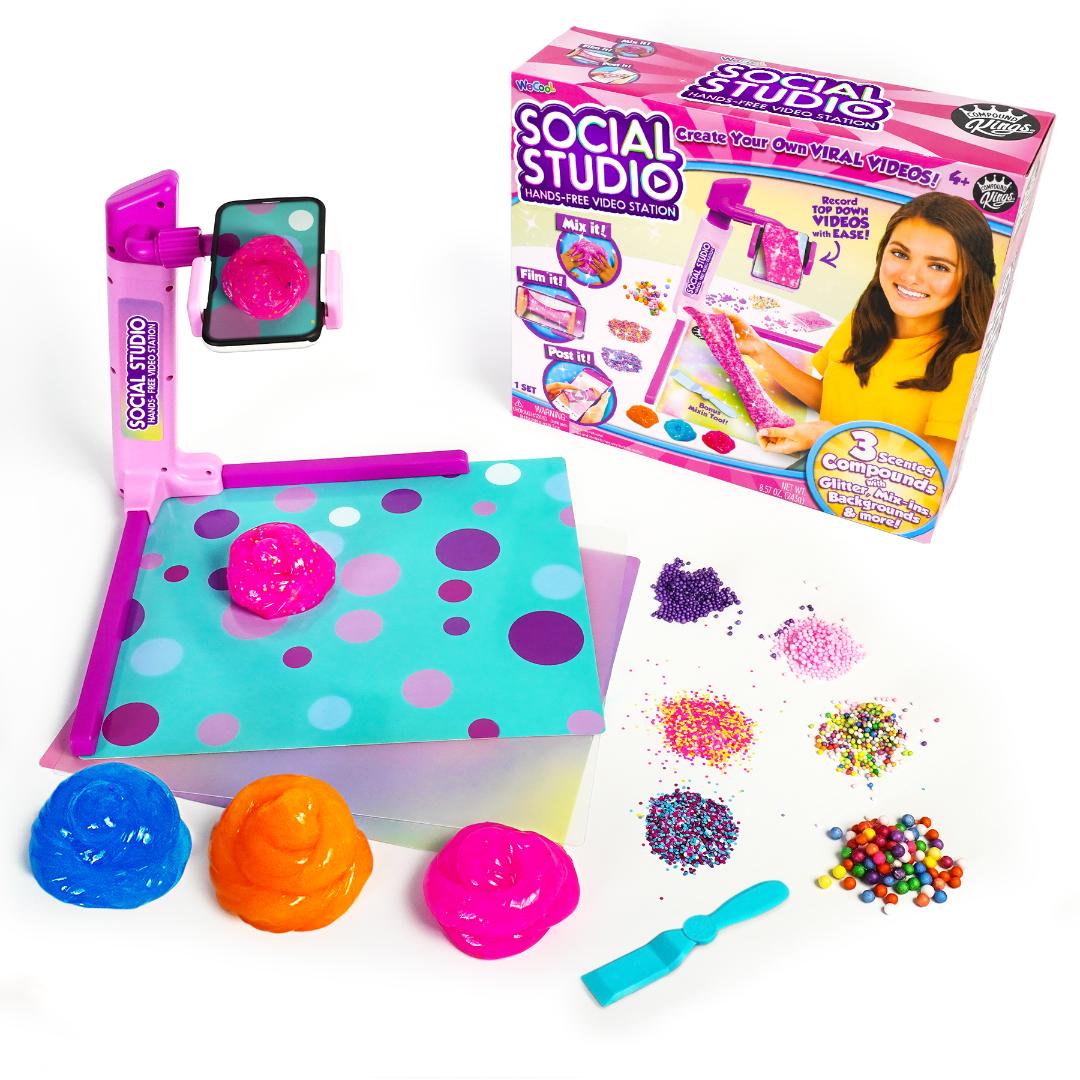 The new Social Studio by WeCool Toys has everything one needs to shoot their very own viral videos. Equipped with an adjustable base and rotating head to shoot at the best angle possible, this device allows kids of all ages to shoot viral videos hands-free!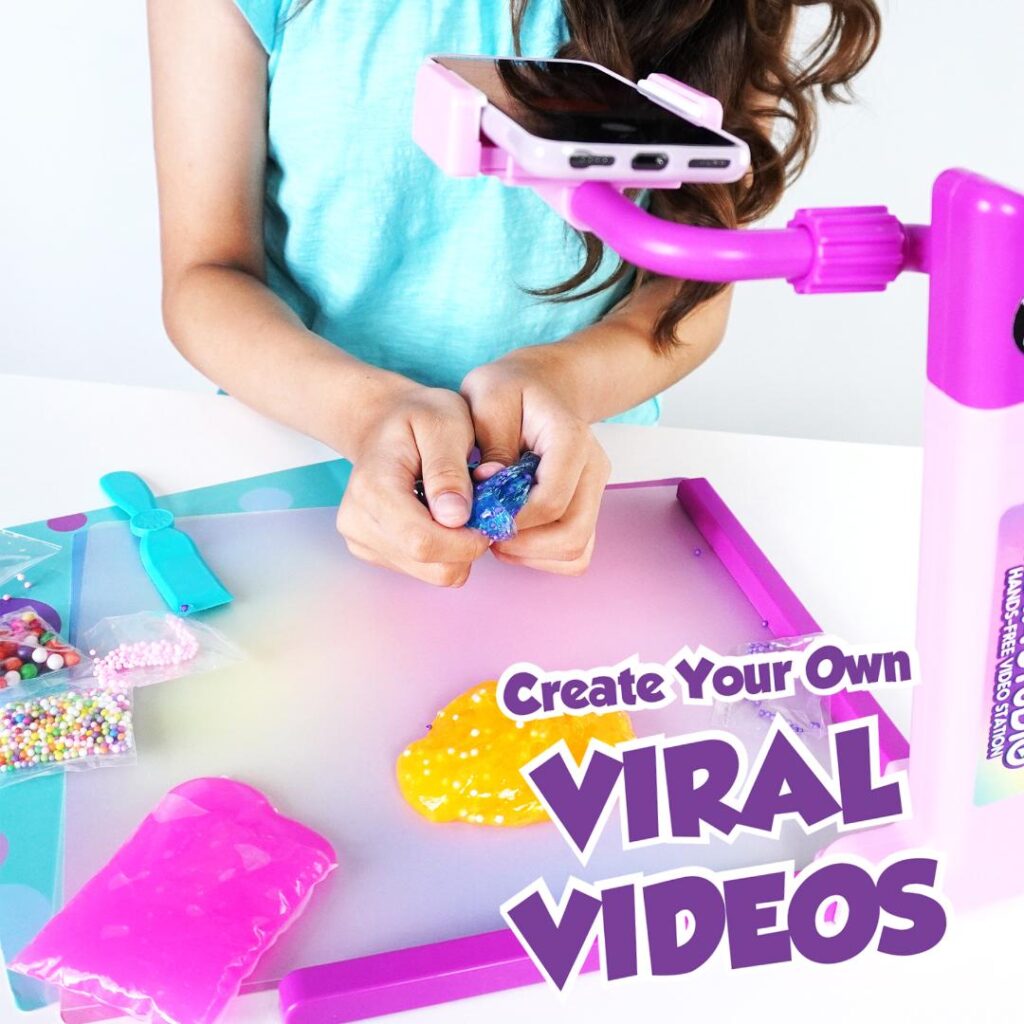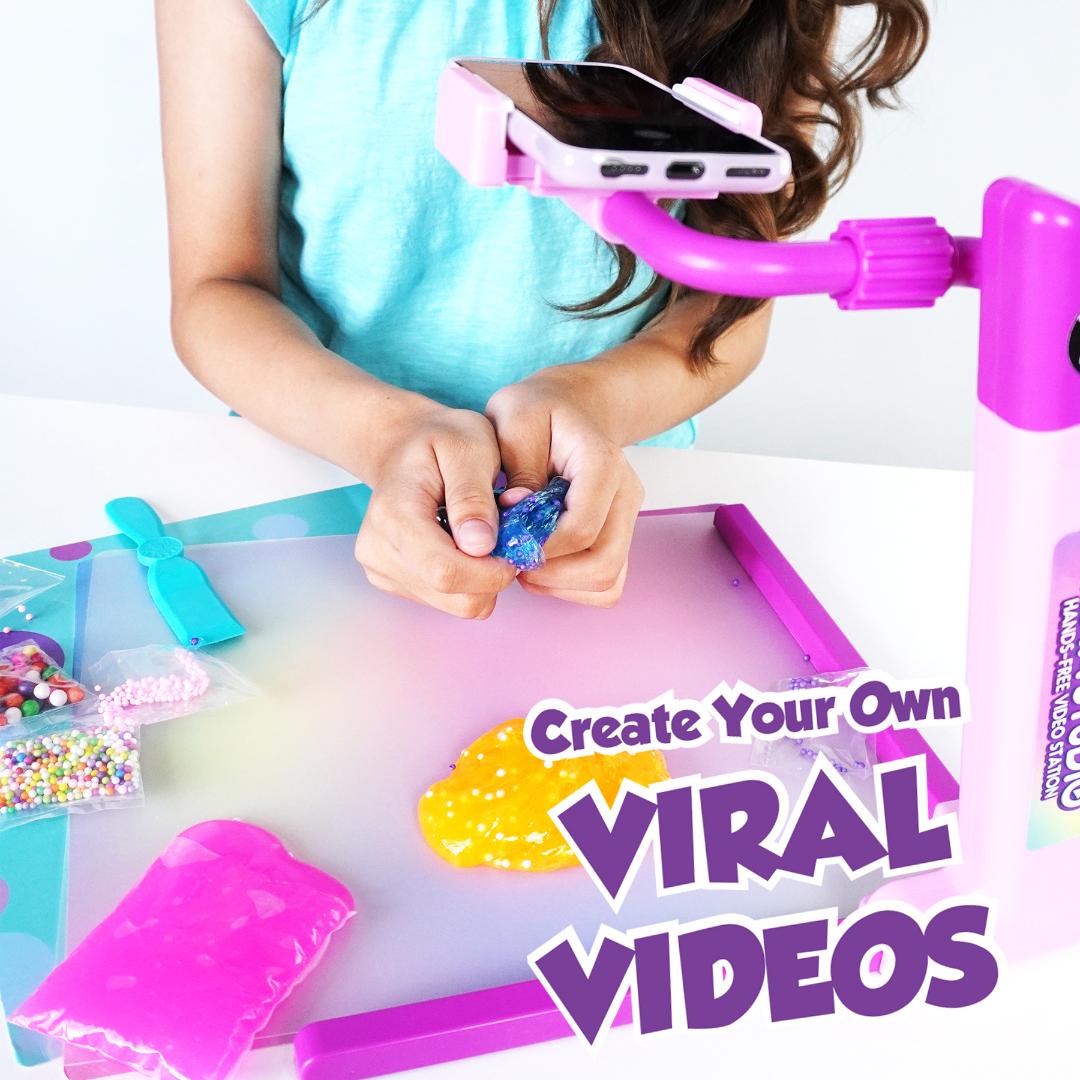 Kids can use their Social Studio to shoot all types of videos. From cooking, crafting, and sliming, children have the freedom to create fun videos. Includes fun and trendy backgrounds, mixing tools, various slimy compounds, and sparkly mix-ins! The only limit is your imagination. Retails for $19.99, 4 and up.
Activity Kings iLY Hydro Bottle
Hydration just got a lot more fun with the iLY Hydro Bottle from Activity Kings! This kit comes with everything kids need to personalize their very own hydro bottle! Includes doodle markers, sticker sheets, and a premium BPA Free Water Bottle!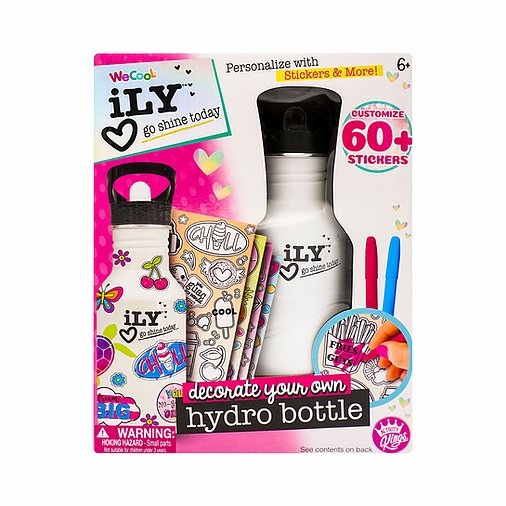 Kids can express themselves by decorating their hydro bottle however they wish! Decorate Your Hydro-Bottle with stickers you can color and pre-designed decals! Whether it be fastened to your backpack, or tucked into your slumber party bag, the Hydro Bottle is easy and fun to bring along on all adventures! Ages 6+, MSRP $14.99.
Activity Kings iLY 3-in-1 Pura Loom Deluxe Bracelet Maker
Making beautiful friendship bracelets doesn't have to be difficult! The new iLY 3-in-1 Pura Loom Deluxe Bracelet Maker by Activity Kings is the easiest way to make the most beautiful and trendy friendship bracelets!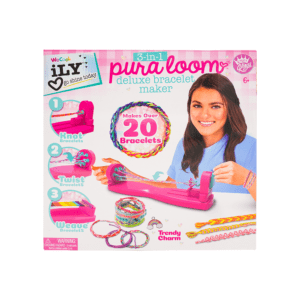 Learn different techniques to make a variety of textured and colorful bracelets for you and your friends! Create colorful twisted designs with beads, charms & more! It's easy to create, wear, and share with your BFF! The combinations are endless, the only limit is your imagination! Ages 6+, MSRP $19.99.
Activity Kings iLY Scruncheeze Loom
The new iLY Scruncheeze Loom by Activity Kings gives children everything they need to make their very own, one-of-a-kind scrunchies! Just a few easy steps! Create 13 hair scrunchies using the easy-to-use Scruncheeze Loom tool.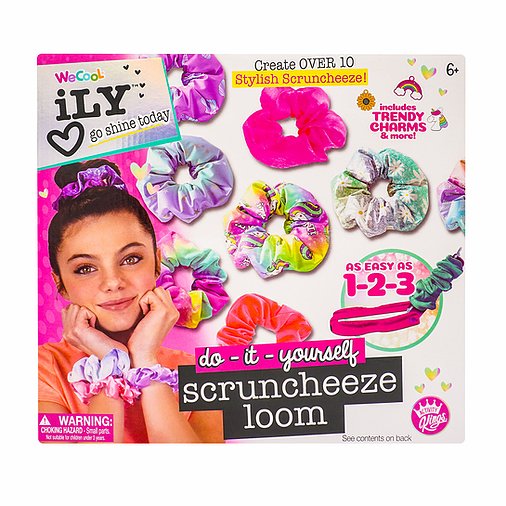 It even comes with 3 surprise charms that can be added to truly make each Scrunchee unique! Kids will be able to add their own personal style to every scrunchie they create. Make the perfect accessory to wear and share! Ages 6+, MSRP: $12.99.
So many fun and educational things for kids! I love these wonderful kits, they really help to bring out your child's creative side plus it keeps them busy and they get to make their own things! We love these 4 Products To Stimulate Creativity In Kids! It is so important to spark your child's imagination!