*Crayola product and information was provided by Crayola.  Opinions are my own. Post contains an affiliate link.

Crayola: Spark Some Creativity This Summer!
Summer is a time to do some fun outdoor things! But, kids can get bored too and having them home all day long, saying 'mom, I am bored' is NO way to enjoy summer!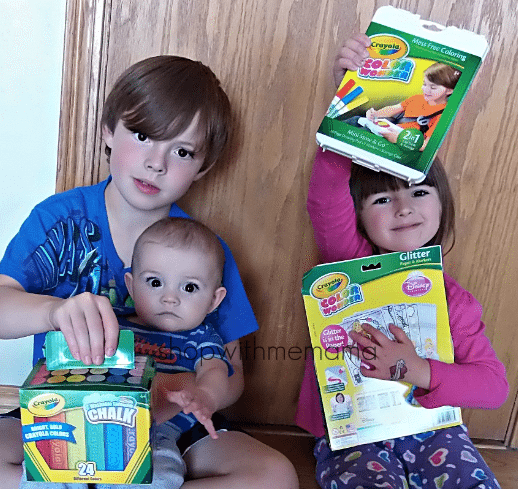 Crayola is here to help stop that summer boredom and help spark your child's creativity!! We received a fun package of Crayola items to help my kids with their creativeness! It certainly got their creative juices flowing!!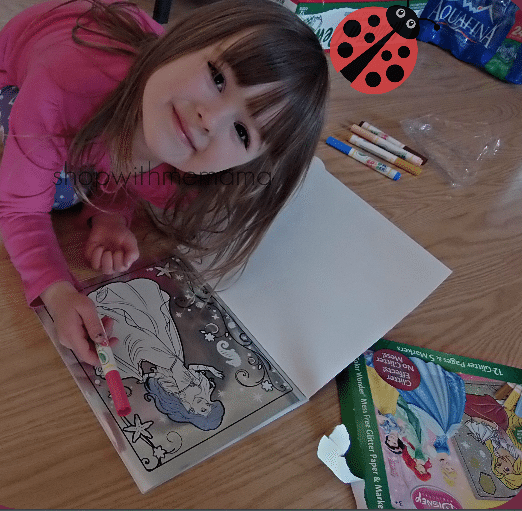 We received the following:
(1) Pack of Washable Sidewalk Chalk
– (1) Color Wonder Mini Stow and Go
– (1) Color Wonder Mess-Free Glitter Paper and Markers


The Washable Sidewalk Chalk is really a big package of chalk! There is 24 pieces of chalk in it and they are big! They are beautiful, bright and bold in color and my kids love drawing with them on the sidewalk! The Anti-Roll shape keeps sticks handy without rolling away and produces fine lines or broad strokes that simply wash away with water!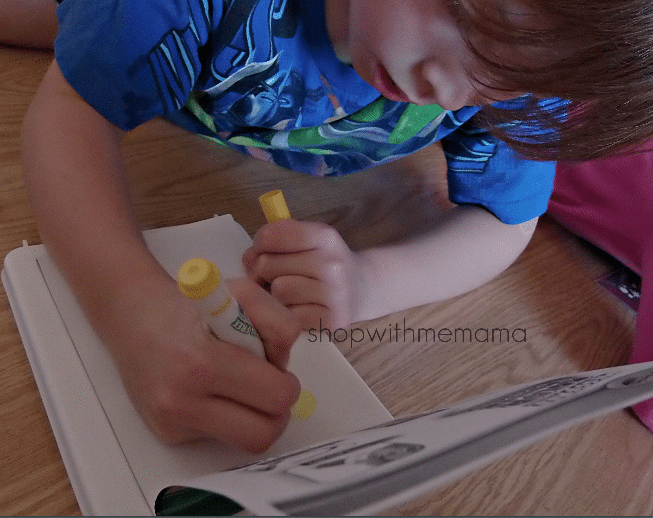 The  Color Wonder Mini Stow and Go is really cool. It is a mess free way for kids to color and have fun doing it! It is also a 2-in-1 lap desk and storage! So, when you child wants to color, they can use the storage kit as a desk and when they are done, they can just put their stuff away in the handy storage compartment! It is very small and would be great for car rides or to throw in your diaper bag to keep kids busy at the doctor office or dentist (or whatever!). Includes: 15-page mini Color Wonder Coloring Pad and 3 Color Wonder Markers.
The Color Wonder Mess-Free Glitter Paper and Markers, my daughter absolutely loves! She loves how sparkly the paper is and she loves coloring on it! Includes: 12 pages of Glitter Paper featuring your favorite Disney Princesses and 5 Color Wonder Markers.
Buy
You can purchase the Crayola products online at http://www.crayola.com/