This post is all about the 5 Ways Seniors Can Save Money (even if they can't use technology). As more and more companies shift their operations to digital, it can be challenging to save on groceries, especially as a senior. Gone are the days when savvy couponing involved searching this week's paper or being sent deals in the mail. While costs continue to soar, many stores are making it increasingly complicated to access coupons. Rather than offering physical coupons, many stores now require customers to use mobile apps to connect with saving opportunities.
Seniors have been hit hardest by these changes. Despite a growing population of smartphone users across all age groups, seniors continue to be the least likely to use a smartphone, with only 60% of those aged 65 and over claiming to own one, according to AARP.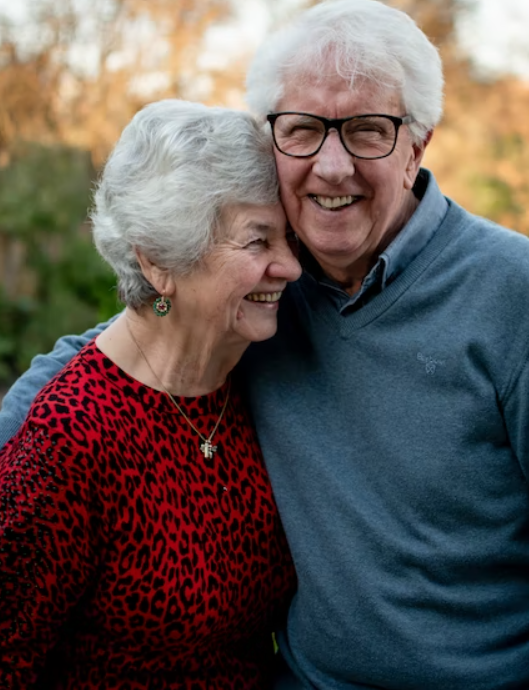 5 Ways Seniors Can Save Money
Luckily, there are still some great ways for seniors to make a trip to the grocery store without breaking the bank.
How Seniors Can Save Money At The Register
Use Physical Coupons
Although many grocery stores have switched to digital coupons, most still offer physical options. One great place to look is in the weekly paper in the advertisements section. The selection of deals may lack the value it once did but still provides the opportunity to find the savings you need. Be sure to check consistently, as many grocery stores change out the coupons they offer each week.
Similarly, many stores continue to send weekly coupon "value packs" to their customers through the mail. You can often sign up for mailed coupons on the company website or by speaking with an employee in-store.
Get Help With Shopping
The easiest way to get around the problem of modern shopping is by getting some help from someone who knows what they're doing. Whether it be a friend, family member, or another person in your life who is familiar with online shopping and couponing, you can rely on them for some help.
Make a grocery list or shop alongside them, so they know what you are looking for. In the store, they can get the items you need while also looking out for coupons for those items in their own app that can be applied for you during checkout.
Working with someone else to do your shopping can also connect you with other great ways to get coupons. One method is asking them to help you print off digital coupons from sites such as Coupon Blender. From here, you will have access to a wide selection of exclusive digital coupon codes that can then be printed and used in-store.
Create A Shopping Plan
A simple way to save without depending on coupons is by creating a plan for your shopping trip beforehand. Many people go about a run to the store without thinking about what they need or how they can secure a better price, even in the absence of coupons. This can often lead to a cart full of unnecessary items and an expensive bill.
It's essential that you always create a list of what you want before heading out. Make sure to keep stock of what you already have so that you aren't spending money on groceries you may already have at home. Having an idea of what you're planning on buying can also help you balance your options when it comes to picking the brand with the best price.
Join A Loyalty Program
Loyalty programs have long been used as a way to get first dibs on the best savings and deals at grocery stores. Fortunately, many modern brands still offer loyalty cards to their customers to help them accumulate points and save on the items they need.
Not only will you get access to automatic savings on in-store items without using an app, but you will also get perks such as deals on gas. As part of loyalty programs, many companies also track your spending habits and will send you paper coupons through the mail for the items you commonly shop for.
Buy Generic Brands
If all else fails, buying generic brand products can help you snag a great deal without sacrificing quality. Most major grocery store chains offer their own versions of popular products — everything from breakfast cereal to paper towels — at lower prices. These items can easily be located next to their name-brand counterparts.
Making small changes in your spending habits and taking advantage of available discounts and benefits can add up to big savings as a senior citizen. With careful planning, you can make sure that your hard-earned money lasts throughout retirement so that you can enjoy this next phase of life.
I hope you enjoyed my post about the 5 Ways Seniors Can Save Money. Please share this blog post with your elderly friends so they too can find ways to save their money and ways to make the most of what money they do have. Thank you!