This post is all about the 6 Fall Fashion Trends for 2022 Worth Trying! It's the most wonderful time of the year. Maybe those words evoke nostalgia around Christmas music and twinkling lights, but before we get there, we have a lot of Fall to get through. While Fall is a magical time on its own, it's also one of the most fun times of year to play with your wardrobe. After wearing shorts and sandals all summer, Fall is when we get to layer on all our favorite pieces and show off our style on a level that Spring and Summer can't match. While having a solid base of classic go-to's in your wardrobe is important, it's also important to revamp your wardrobe and stay current with the seasons and years.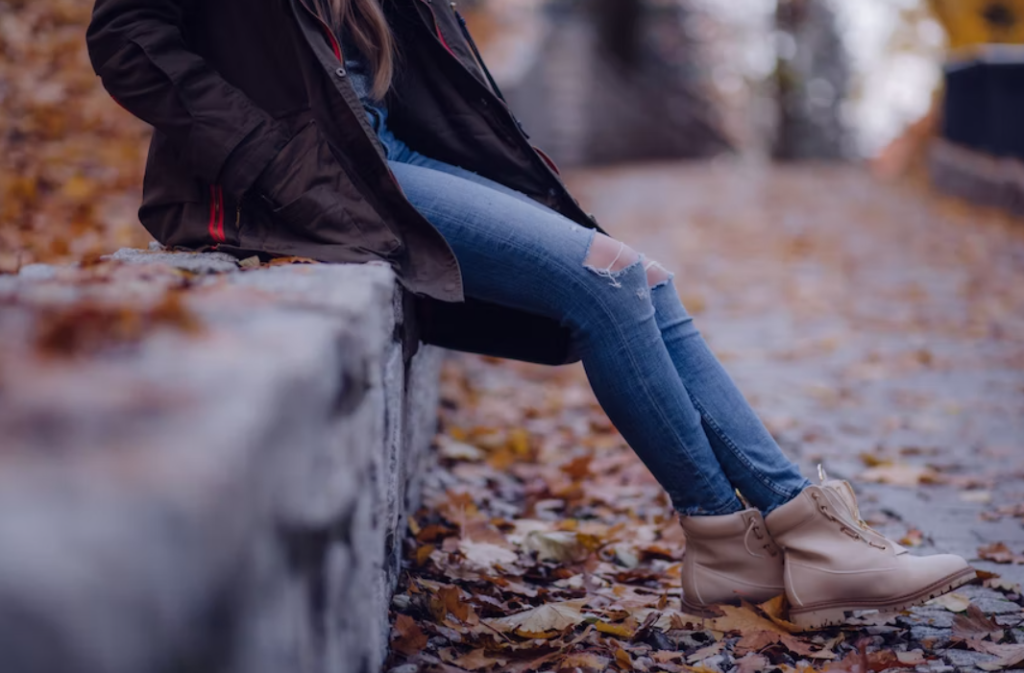 6 Fall Fashion Trends for 2022 Worth Trying
If you're looking for inspiration on staying on trend this Fall, keep reading for some tips and pieces everyone needs.
Start Small
One of the most affordable ways to up your Fall aesthetic is by starting small with your accessories. This Fall, chunky oversized scarves are in, so stay warm and on-trend with a new one. In addition to scarves, all things gold help you feel festive and look chic with a simple gold bangle set or the iconic gold hoop earring.
One print that is having a major moment for Fall 2022 is Houndstooth. This bold print may not be for everyone in their clothing, so incorporate it into your headbands, scrunchies, scarves, and shoes. Starting small, from accessories to shoes, is a great way to dip your toes into trends on which you may not be sold.
Styling Tips for Fall
Remember that no matter what you're wearing, if you don't style it correctly, you'll always miss the mark. As we keep learning about the trends this Fall, be mindful of how you wear them. Bold and bright colors are in vogue this Fall and Winter, but they would look silly with a pair of houndstooth pants.
Shackets are still in like last year, but they don't pair perfectly with cropped or ankle pants as the combination can make your body look wider or shorter. By paying attention to styling tips for fall, you'll always hit the mark. Mindfulness is key when it comes to styling.
Cowgirl Chic
Who doesn't want to add a few inches to their height? Many women want to but can't stand the discomfort of high-heeled shoes. Thankfully, cute cowgirl booties are having a major moment in the fashion world. Western-style boots look great with virtually anything from jeans to dresses. While the debate is still out on whether or not to wear skinny jeans, they look phenomenal with a pair of rodeo-style boots and a chunky knit top.
Baggy Denim
Speaking of skinny jeans, it doesn't matter if you're a mom or a teenager; ultra baggy denim is in. While it's long been known that straight-cut jeans are the most flattering on any body type or for any age, this year, we're pushing the boundaries, big time with denim, and we mean big.
It may seem hard to pull off baggy jeans or that they're unflattering, but today's baggy-cut denim still hugs you where it needs to and looks fantastic with a tighter-fitting sweater or top. Feel free to keep your receipt, but if you style this look right, you'll keep your loose denim this Fall.
Leather Jackets
If you're lucky enough to already own a go-to leather jacket, you're in luck because they're one of the most important pieces for Fall. If you don't, go ahead and splurge on a leather jacket, but steer clear of faux leather as it's a major "no" this year. Whether you opt for a bomber style or something more punk rock like a motorcycle cut, you'll look chic and stay warm with the right leather jacket.
Put Some Prep in Your Step
Similarly, as the Houndstooth mentioned earlier, all things prep is in for Fall 22. From bright red loafers to all-over plaid jackets, have fun with your preppy side this season. Pair classic prep colors like red and hunter green with a neutral navy skirt and a white button-up.
Add prep elements to a basic sweater and jeans look with penny loafers and pearl earrings. Depending on your age, this look may feel nostalgic, but it's a classic dress style that looks great for any Fall and holidays you may have lined up.
Fall is typically when we wear neutral and muted colors to match the weather, but this Fall gives us a chance to boost our and everyone's mood with some fun trends. You'll look and feel great all season by incorporating the above styling tips into your wardrobe!
I hope you enjoyed my post about the 6 Fall Fashion Trends for 2022 Worth Trying. Do you have anything you want to add? If so, please leave me a comment below! Thank you!