The Kobe shoe legacy continues to be recognized as the greatest brand of basketball performance shoes ever. Nike's Kobe 6 Protro is a sneaker that honors Kobe Bryant's legacy. The shoe is a re-release of the original Kobe 6, and it's inspired by the "Black Mamba" nickname that Kobe gave himself.
The Nike Kobe 6 Protro is a performance basketball shoe that's designed to provide excellent traction and support on the court. It is also the perfect shoe for fashion. They are comfortable, fashionable, and stylish.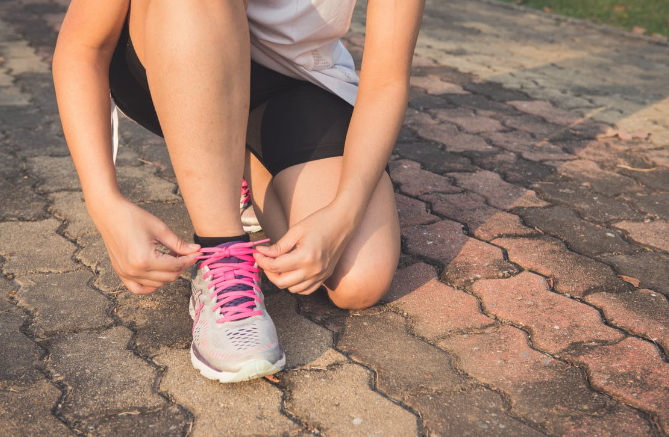 Are you a fan of the sneaker world, or are you looking to get into the scene? Well, you've come to the right place!
Sizing And Fitting
Nike Kobe VI Protro is true to size. It features a unique sizing and fitting system that is designed to provide a comfortable, custom fit for any foot size. The shoes feature a full-length inner sleeve that conforms to the foot and a lace-up closure that provides a secure, adjustable fit.
The shoe is designed to provide maximum support and comfort while being lightweight and breathable. But, if you have wide feet, you may want to go up a half size.
Weight
Nike Kobe VI Protro is one of the lightest basketball shoes on the market! With a strong, lightweight, and comfortable upper, these shoes are perfect for ballers everywhere. The low-cut design provides great ankle support and the Zoom Air technology in the forefoot and heel allows for a super responsive ride.
Price
Nike Kobe VI Protro prices start at $140 to $180, depending on the size and style of the shoe. The Nike Kobe VI Protro is a sleek, stylish shoe that offers excellent relaxation.
It is available in a variety of colors, and the prices are very reasonable. The Nike Kobe VI Protro is a great choice for anyone looking for a new pair of basketball shoes.
Traction
Nike's Kobe VI Protro is a modern update to the popular basketball shoe, designed to provide even better traction and support on the court. The Protro features a new and improved traction pattern on the outsole, along with a more supportive upper design. The result is a shoe that helps keep you more stable and comfortable during quick cuts and explosive moves.
Cushioning
Kobe VI Protro cushioning provides a responsive, comfortable feel underfoot that helps keep you feeling fresh throughout your game. The Nike Zoom Air units in the forefoot and heel offer low-profile, lightweight cushioning that helps keep you quick on your feet.
Materials
Nike Kobe VI Protro Materials are some of the most innovative and cutting-edge materials available on the market today. Kobe VI Protro shoes are designed with a lightweight Flywire upper, which provides superior support and durability.
The shoes also feature a Phylon midsole and a herringbone outsole, which offer excellent impact protection and traction. With so many top-of-the-line features, it's no wonder that Nike Kobe VI Protro shoes are some of the most popular basketball shoes on the market.
Support And Stability
The Nike Kobe VI Protro provides support and stability for athletes of all levels. The shoe's innovative design and reliable construction help give athletes the edge they need to perform their best.
Pros
Nike Kobe VI Protro Pros are a special edition shoe that was released in limited quantities. They are made with a special edition material that is not used in any other shoe.
The shoe was created to commemorate Kobe Bryant's sixth NBA championship. They are a part of the Nike Elite line and are one of the most expensive shoes in the Nike Kobe line.
The Nike Kobe VI Protro is beneficial because it improves your gameplay. It provides you with a better grip, cushioning, and support. It helps you to keep your feet cool and dry when playing. The Nike Kobe VI Protro is also stylish and comfortable. You can be sure to look good and feel great when playing in these shoes.
Cons
It includes that the upper is made of materials that are not as durable as other shoes in its class and that it does not offer as much support or protection for the foot and ankle. The Kobe VI Protro also does not have as much traction as some other shoes, which can be a disadvantage on certain surfaces.
Performance Review
Nike Kobe 6 Protro was designed to provide the best possible performance on the court. Featuring a lightweight yet durable upper, the sneaker is designed to provide incredible support and lockdown. A full-length Zoom Air unit provides responsive cushioning, while a herringbone pattern outsole offers superior traction.
It is a truly elite-level basketball sneaker that provides everything players need to perform at their best. A versatile and comfortable basketball shoe that can be worn by players of all skill levels.
Experts Review
The Nike Kobe 6 Protro is one of the most popular basketball shoes on the market and it has been receiving rave reviews from experts. The shoe is extremely comfortable and provides great support and traction on the court.
It is also very light and allows for great speed and agility. Overall, the Nike Kobe 6 Protro is an excellent choice for any basketball player looking for a high-performance shoe.
If you are interested in different choices of shoes, you may get more info on kickscrew.com.
Nike Kobe 6 Protro Is Perfect For You
Nike's Kobe 6 Protro is the perfect blend of function and fashion. With its comfortable fit and stylish design, it's the perfect shoe for any athlete. But it's not just a great-looking shoe; it's also a great performing one.
With its responsive cushioning and lightweight, it's perfect for any activity. So if you're looking for a shoe that looks good and performs well, the Nike Kobe 6 Protro is a perfect choice.
For more interesting topics and reviews, visit our blog post.