In this post, you will find 6 Fun Things to Do in Pigeon Forge. Pigeon Forge is one of the most popular vacation destinations among tourists in the United States. The town is set in the Smoky Mountains and offers numerous activities. The mountainous landscape and its scenic charm are a perfect backdrop for fun family activities and various attractions. You can enjoy festivals, winter and summer celebrations, and special holidays.
In terms of entertainment venues, Pigeon Forge offers Speed Zone Fun Park, Xtreme Racing, Lazer Port Fun Center, Ripley's Fun Park, Dollywood, and several immersive activities to level up your adrenaline rush. The town will capture your heart with its charm.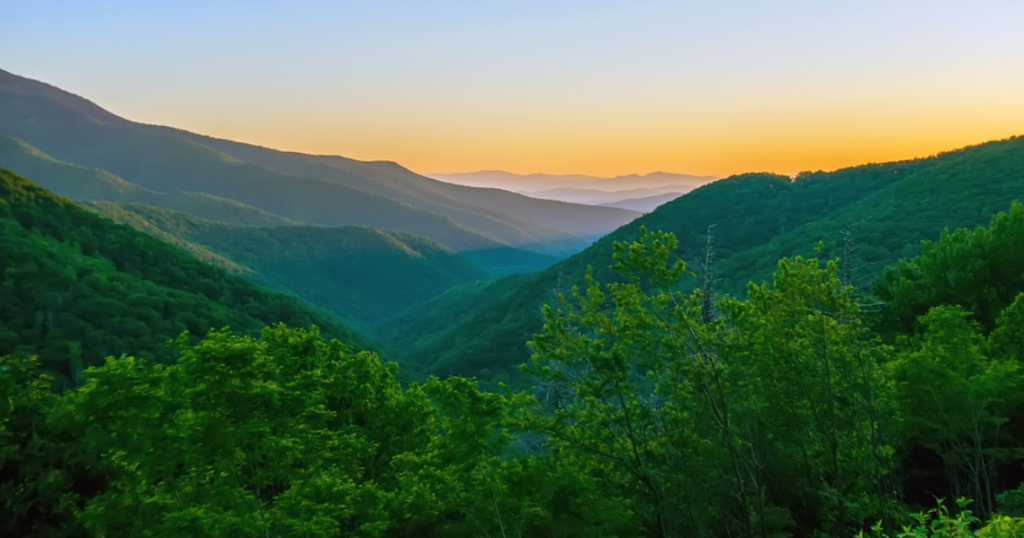 You will never experience a dull moment, only moments of tranquility, fun, and excitement in this small town. You can go rafting in the Pigeon River, hit the mini-golf club, experience go-karting, go on zip-line courses, explore hiking trails, shop till you drop, and enjoy the local cuisine.
You can plan a one-day stay or spend the entire summer or winter holidays. The place has over 40 attractions on offer for all ages. You can bring your kids and pets and book a cabin with all amenities for your stay.
6 Fun Things to Do in Pigeon Forge
Let us discuss some top fun things to do and activities to indulge in for a wholesome family getaway.
Enjoy Cabin Activities
You will find many places to stay in Pigeon Forge TN, owing to its popularity as a tourist destination. You can either book a two-bedroom cabin or eight bedrooms, depending on the size of your family. In addition, you can select the location and views from the cabin. Do you want to stay amid trees and plantations or beside a river? Similarly, do you want to stay in family-friendly zones close to the city or a secluded spot of peace? It depends on what your vacation goals are.
Wherever you choose to lodge, you will find access to various activities, including bonfires, live barbecues, Jacuzzi, hot tubs, a swimming hole, outdoor sports like badminton and football, game rooms, and media rooms.
Visit the Climbing Center
Experience leisure sports at one of a kind arena with 21 climbing lines, like a Stairway to heaven, and an Astro Ball, all under one roof. There are different levels for each age group to reach new heights and have fun pitting your skills in climbing challenges.
The place can accommodate up to 60 climbers above the age of four. However, anyone under 18 must get a parent or a guardian to sign a liability waiver before they can climb.
For an excellent experience, book your spot in advance. You will find it between traffic lights 8 and 10, a few minutes away from Sevierville and Gatlinburg on the Parkway.
Take the Fire and Ice Ninja Course
Enter racing competitions at Fire and Ice Ninja Course with 20 feet-tall ramps, a maze, beams, steps, rungs, and more. Climb, flip, jump, or do whatever you can to get ahead of the opposing team in nature's fury.
You can divide your teams between fire and ice and compete against each other in a challenge to win the jackpot. However, all members must wear laced tennis shoes to enter the course for their safety.
Go with larger groups for more fun at these games. The facility will record your experience with a multi-angle and high-quality video and share it with you to cherish and enjoy this adventurous experience.
Throw like a Pro at Axe House Tavern
Test your bull's eye throw at Axe House Tavern while you eat and drink. Bring your kids along and try your luck at throwing an ax in the big leagues.
You can even learn how to throw like a pro with professional and certified coaches and trainers ready to guide you at every step. You will learn multiple techniques and tricks for pitching and hitting the right target. You will learn something from this place even if your target shoot is terrible. The Axe House Tavern is an affiliate of the World Axe Throwing League, which means it complies with all safety guidelines for people of all age groups.
If you get tired of the matches, sit down for a lavish meal with your family while you watch others play.
Go White Water Rafting at Big Creek Expeditions
You cannot miss this summer activity while you are with your friends and family. Paddle down the river and splash each other with water, making lasting memories.
If you travel with a large group of people, book multiple rafts and race each other while sliding through the mountains. Enjoy the fresh air and the panoramic views of the Smoky Mountain range from your raft.
Make sure you equip yourself with rafting gear like a helmet and PFD and follow all the instructions for your safety to have an enjoyable experience.
In addition, wear water shoes or open sandals as your feet will get wet. Wear whatever you are comfortable in, like swimwear, activewear, or synthetic blends.
Indulge in a Cinematic Experience at Southeast Cinemas
At Governor's Crossing 14, you will find a cinema with premium auditoriums featuring 55 feet-wide screens, a 46,000-watt stereo sound system with soundproofed walls, and a Dolby studio with 16 channels with speakers at strategic places for a complete cinematic experience.
In addition, you will find your favorite movies playing at all times throughout the week, from the afternoon until midnight. Therefore, you can visit whenever you want and watch your favorite movies with your family and kids at the best prices.
It also offers a 3-D movie experience where you will get lost in magical fairylands. Adults can also enjoy new releases with their children and enjoy the pleasure of getting lost in a fairyland.
Conclusion
A trip to Pigeon Forge is a great place to take your family for a mountain getaway and spend the entire summer vacation indulging in unique experiences.
Enjoy activities in and around your cabin, and visit the Climbing Center and the Axe House Tavern to learn something new and fun. Take the Fire and Ice Ninja course, crush your opponents in a battle of the mazes, go white water rafting at Big Creek Expeditions, and watch your favorite movies and releases at Southeast Cinemas.
While you are there, you will find a ton of other activities and exciting hotspots, not to mention the hiking adventures that Smoky Mountain National Park offers. So, start planning your vacation now.
Did you enjoy my post about the 6 Fun Things to Do in Pigeon Forge? Do you have anything to add? If you do, please leave me a comment below! Thank you!