*This post includes my affiliate links. 
I have to admit, I do love subtle scents. I do not like overpowering scents or perfumes that are too potent. Those give me a headache, but I can do subtle!
ScentBird has a bunch of different perfumes to choose from and I am loving their gift sets right now! Perfect for Mother's Day! Below are 8 gift sets mom will love for Mother's Day!
8 Gift Sets Mom Will Love For Mother's Day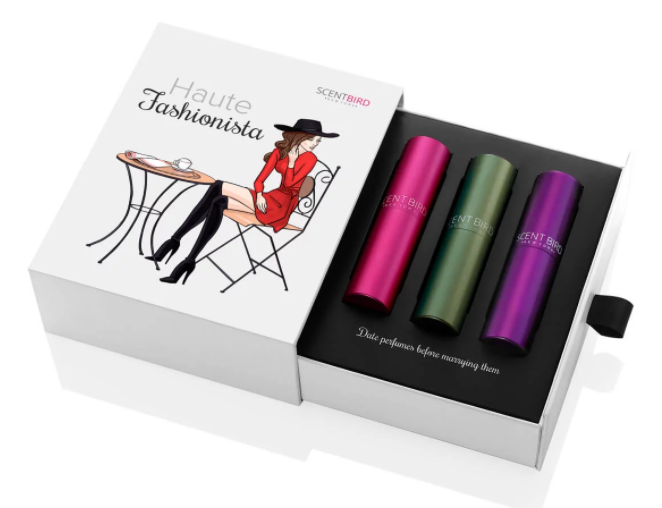 Haute Fashionista. Fashion is your life – Vogue is the centerpiece on your table. Switching styles and mastering trends leaves others in anticipation to see what you'll wear next. Imitation is the highest form of flattery so embrace the title and celebrate your invitation to the front row with these fashionable scents!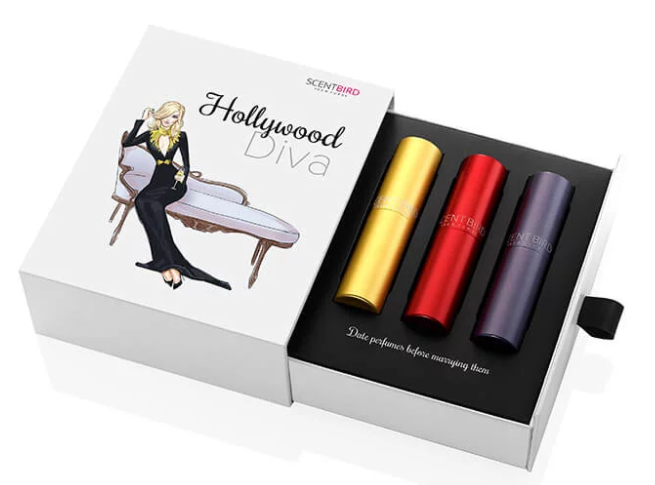 Hollywood Diva. The Hollywood Diva Set is for the natural diva who draws attention everywhere she goes. You are the star of your life and own every moment knowing no one else can walk this way. We present to you the perfect collection of designer fragrances to complement the "I want her life" lifestyle.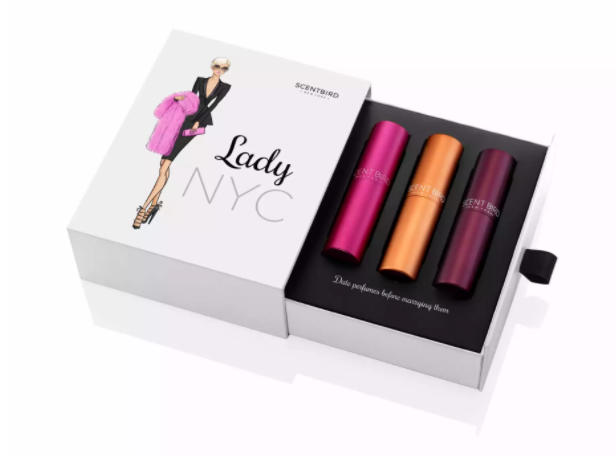 Lady NYC. You're a fierce, independent woman that people follow on their phones as you dominate the downtown scene. Your style, ambition, and influence extend from Battery Park all the way to the Bronx and beyond.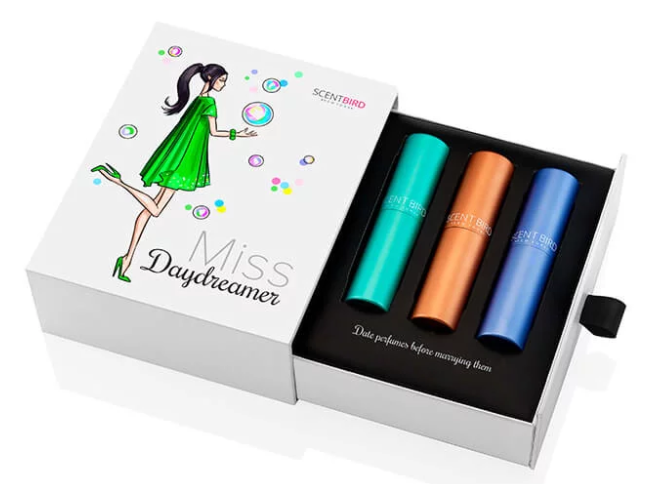 Miss Daydreamer. The Daydreamer flows between fantasy and reality but only she can tell. It may seem like she is just gazing into space but behind that smile are dreams of grandeur… This set is for fragrant dreams of what's to come…. The chance to never grow up or maybe the chance to make them daydream of you.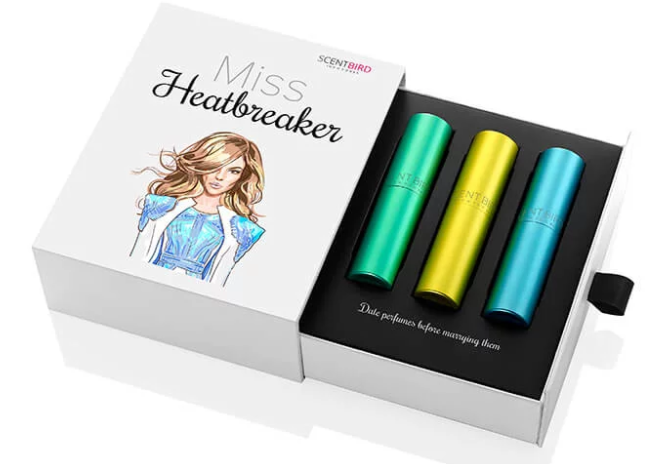 Miss Heartbreaker. He never saw it coming. Our heartbreaker set breaks into pieces the strongest of hearts. These scents are for you when you want to walk right through the door and make 'em love you… Unstoppable and unforgettable.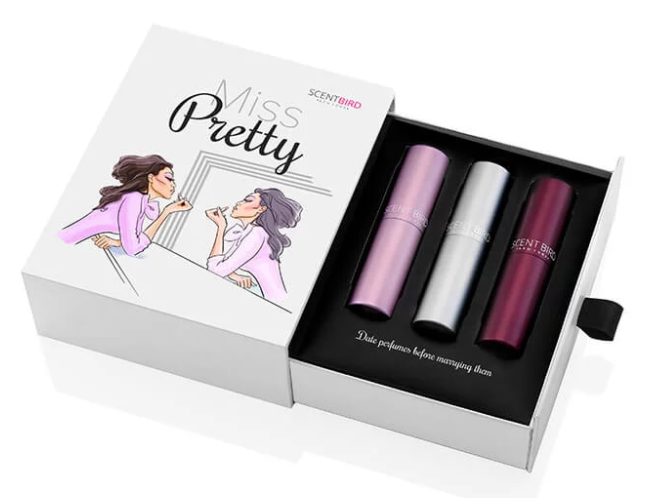 Miss Pretty. "Excuse me while I politely take over the world" is your motto. Complimenting that smile is a thoughtful and charming lady who always looks her best, no matter what she is doing. Femininity is natural, but the confidence you earned. Our Miss Pretty set is the perfect compliment to the grace and style you put forth.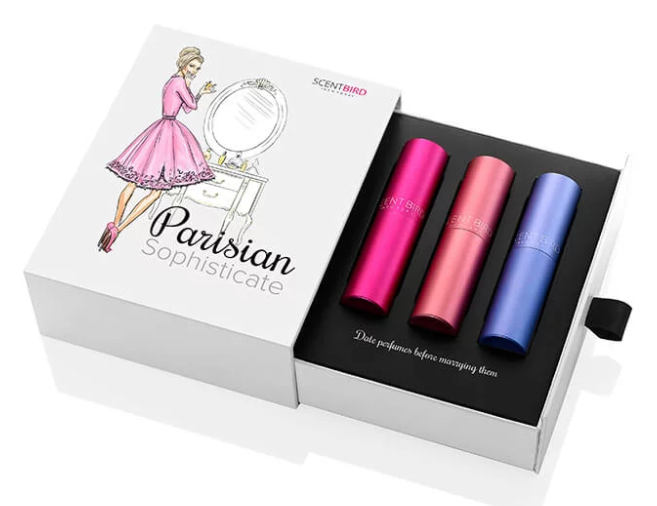 Parisian Sophisticate. Paris – is the city of love, lights, art, and fashion. Our Parisian set is comprised of the best fragrances inspired by the city. Combining the mystery and hope of love, the talent of high fashion, and strength of art history, we want you to smell and feel magnifique.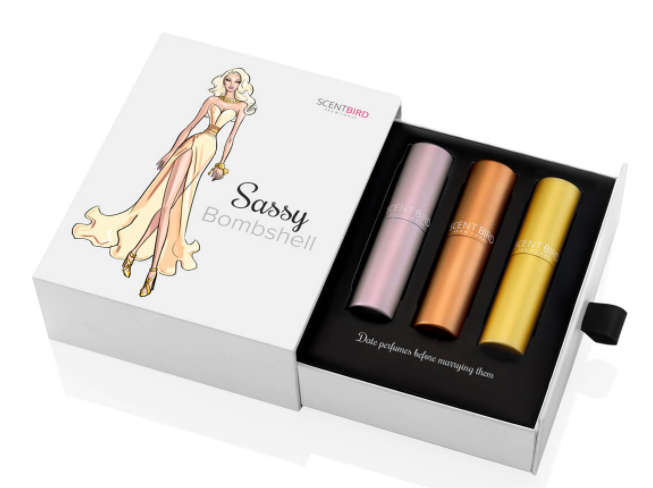 Sassy Bombshell. They say a picture worth a thousand words – looking this good takes time and effort, but you are much more than a picture. Underneath your beauty is a quick-witted and unabashed woman that never disappoints. While onlookers marvel, we say beware of this audacious beauty that packs a bite and experience her through these bold and beautiful scents.
What Is ScentBird?
Scentbird is about the fun and magic of fragrance. We designed Scentbird for the pickiest girl- or boy- to let you date luxury perfumes before marrying them.
Get access to a 30-day supply of hundreds of top designer fragrances, including Dolce & Gabbana and DKNY delivered to your door for just $14.95/month. Check out ScentBird and start your subscription here! They also sell candles which are my favorite!
Win
One person is going to win a Scentbird gift set which includes 3 designer fragrances and one month of Scentbird subscription! Yay!
Rules
The Contest is open to US 18+. Giveaway will end on May 15, 2018, 11:59 PM MT. The Winner will have 48 hours to confirm their win after I email them, or a new winner will be chosen. I am not responsible for lost or stolen mail.