******WARNING: My Glow Pet's battery compartment completely melted and warped!!! Could have caused a fire in my bed with my little kids 🙁 I have contacted the company about this. Please be aware of this and if you own one, please look at the battery compartment!!!!!! I no longer recommend this product******
*A New Kind Of Night Light Glow Pets Warning! The product was received. This post includes my affiliate links.
Ack! My little girl is now in Kindergarten! Oh, how time flies… My son is a second grader, what the..??? Now that school is in session, you must start thinking about the holidays that lie ahead of us!!! Oh, I felt excited just typing that, LOL!
Don't pay attention to my daughter's eyes, she got into some makeup!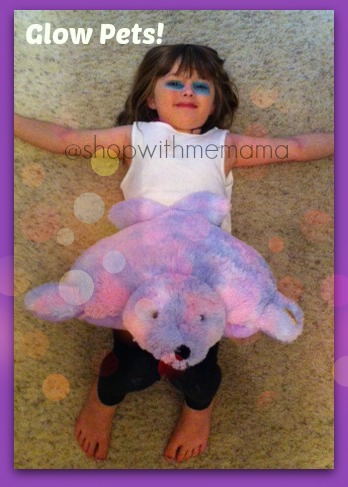 Already, my kids are seeing commercials and asking me if Santa can bring them that, sigh. And so it starts! So, I have been trying to keep track of some of the things that my kids really want this year and write it down.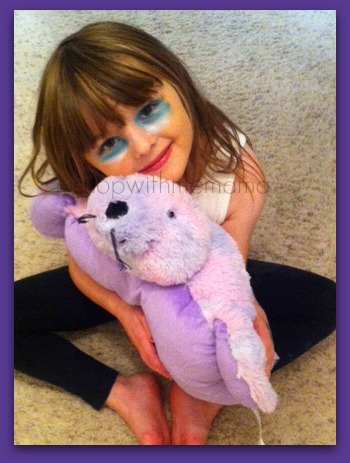 One thing that, had I not been able to review it, would have bought for my little girl, was the new Glow Pets. They are really cool and my daughter was thrilled to review one!
We were sent the cute and extremely soft, Shimmering Seal. I chose this one because my daughter loves purplish things and this was just the right one for her!
These Glow Pets
are a very nice size (15″ pillow) and they are so soft. They light up by simply pressing the button on the pet's paw. It is a soft, comforting glow that allows young children (3+) to fall asleep, without being scared.  Each pet has special LED lights inside that create a glow without producing heat, and the built-in timer automatically shuts the light off after 20 minutes so I don't have to remember to go back in my daughter's room and turn it off.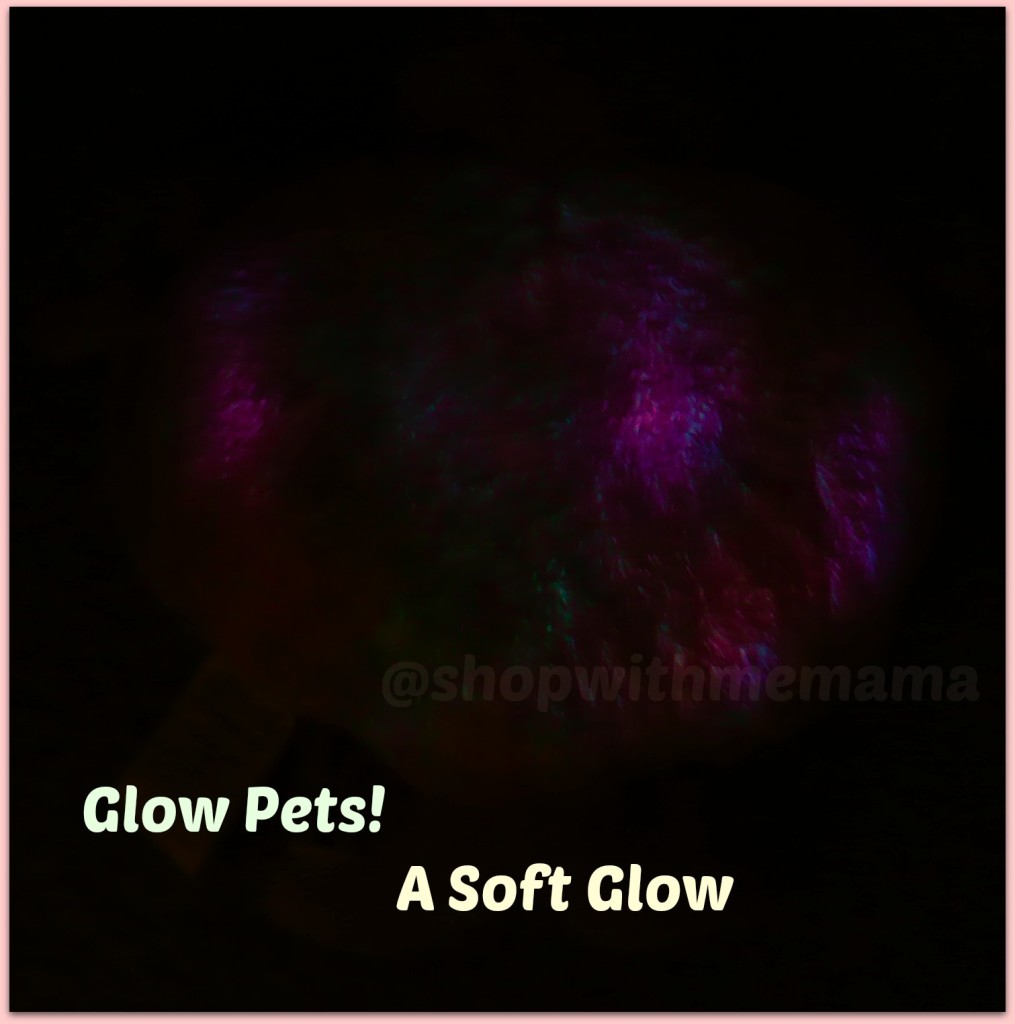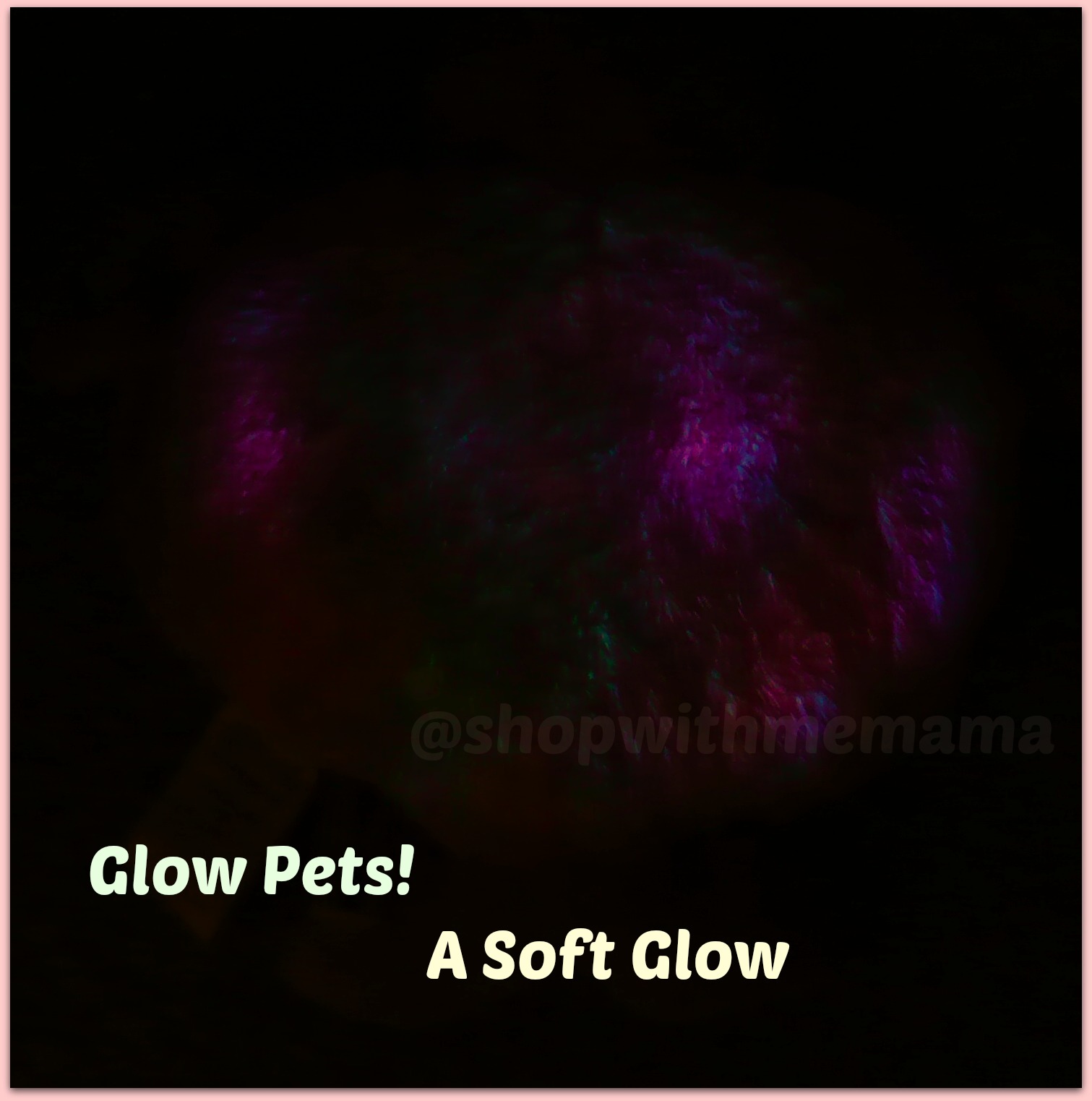 Kids can choose from 10 different furry friends, including Shimmering Seal, Sparkling Unicorn, Brilliant Pup and Flashy Penguin. These retail for $29.99. Though I find that price kind of expensive, I think these Glow Pets are well made and really soft and cuddly, so I figure they are worth it. But, you can probably find them on sale, you just have to keep an eye out (see below!)!
These can be purchased online at Amazon.com Buy at your own risk!