I have had a few Acer Laptops in the past (Acer Convertible Chromebook & the Acer Aspire R15), and they have always lasted so long. They are a great brand and I keep going back to the Acer laptops. The Acer laptop I will talk about today is the new Acer Aspire 5 laptop. This laptop certainly did not disappoint. We are thrilled with the new Acer laptop and its great features that I will talk about, below.
*The Aspire 5 A515-43-R19L was received. Opinions are my own. This post includes my affiliate links.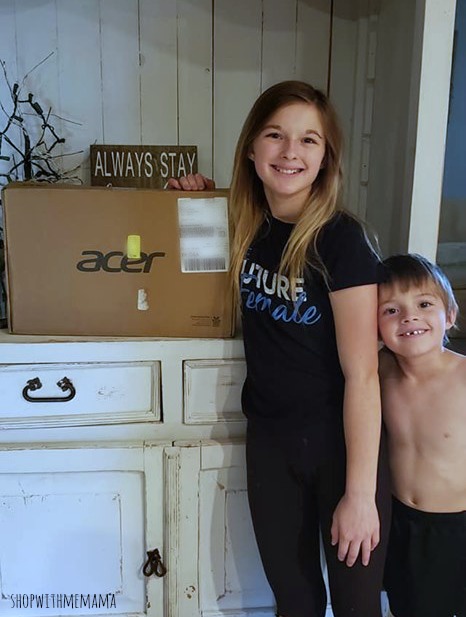 Acer Aspire 5 Slim And Sleek Laptop
The first thing I want to mention about this laptop is that it is lightweight and sleek looking. The Aspire 5 A515-43-R19L weighs 4.19 pounds! It looks and feels great in my hands and hanging out on my lap! This is going to be perfect to take with me anywhere I go because it is that perfect size! It is thin (17.95mm thick), and the lightweight design and light design with aluminum top cover makes this easy to take with you to class, or on the road.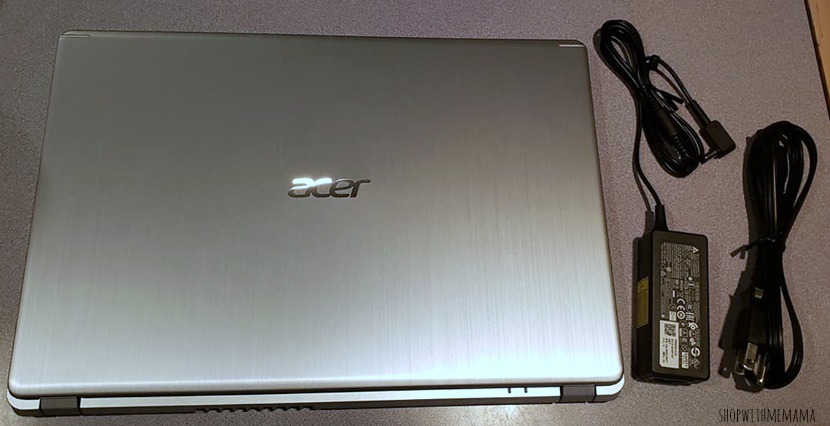 Upon turning on the Acer Aspire 5 laptop, I noticed how clear the pictures were on this laptop. They are so amazingly clear and I love that. The colors are true-to-life colors all displayed on the 15.6″ full HD IPS display screen.
The screen also has the Acer BlueLightShield which helps keep your eyes from straining too much when you work for hours on end as I do. I can adjust and lower the levels of blue light so that I don't experience the negative effects of blue light exposure.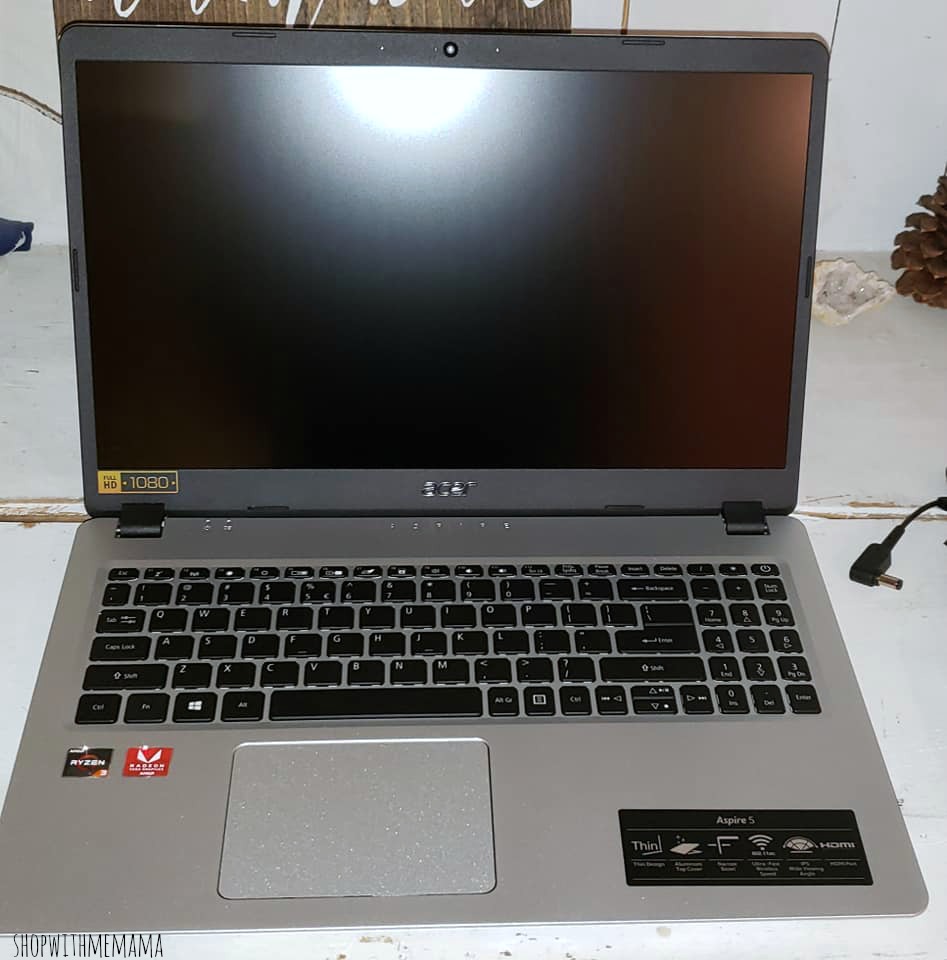 The battery life of the Acer Aspire 5 laptop lasts up to 7 hours with a full charge. I love this because I can fully charge my laptop and then take it with me on the go. I don't have to worry about the battery dying on me anytime soon. That gives me peace of mind for sure.
I had to try out the speakers too. So, I played my favorite song and could not believe how crisp and strong the sound of my music was. This really impressed me! Turn up the music with Acer TrueHarmony, bringing you deeper bass and more volume through its innovative speaker design. The sound is perfect!
I also like that the keys light up for a bit (not too long though, to be annoying). The backlit keyboard is extremely helpful when I work at night and don't want another light on. The keys will light up when I need them to. So, when you want to watch a movie on your Acer Aspire 5 Laptop, without any distractions like the keys lighting up, you can.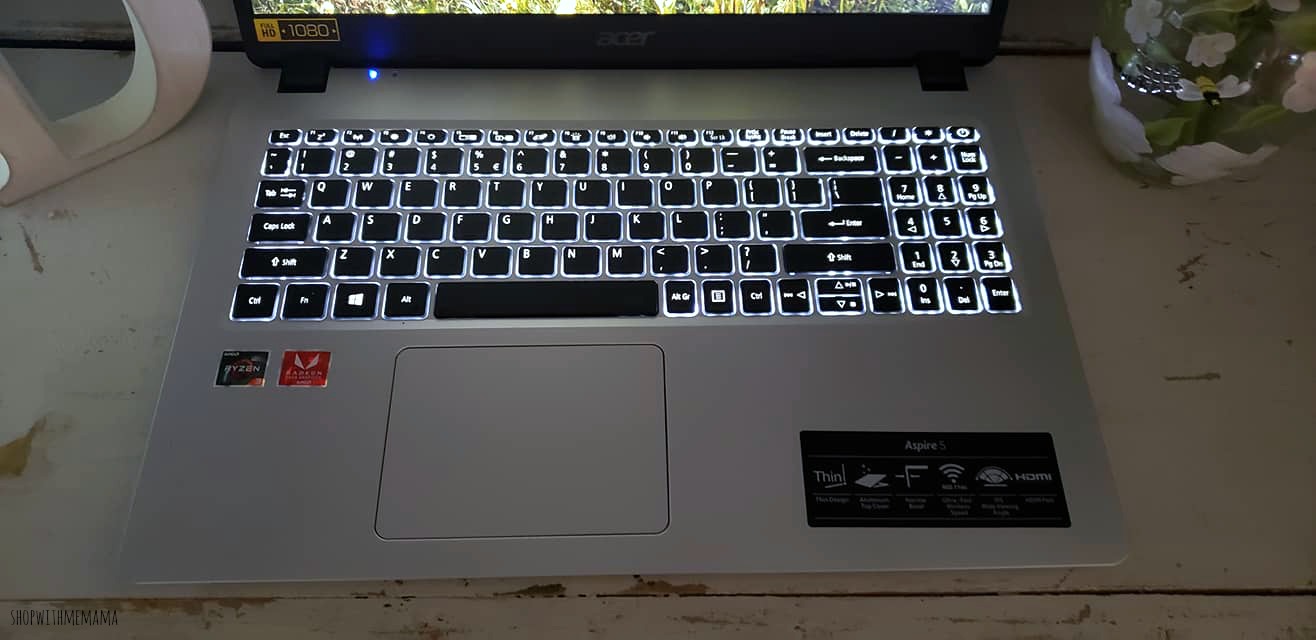 Another thing I love about the Acer Aspire 5 laptop is that you can Command your PC with hands-free ease and experience the freedom of voice control with Microsoft Cortana®.
This laptop is speedy which I love. I can't work and my daughter can't do her homework and research if our laptop is slow. Nothing is worse than having a slow laptop! been there done that and it sucks! With the Acer Aspire 5 laptop, we do not have to worry about lagging or slowness. This laptop is speedy and loads very quickly. Now we can accomplish more quickly!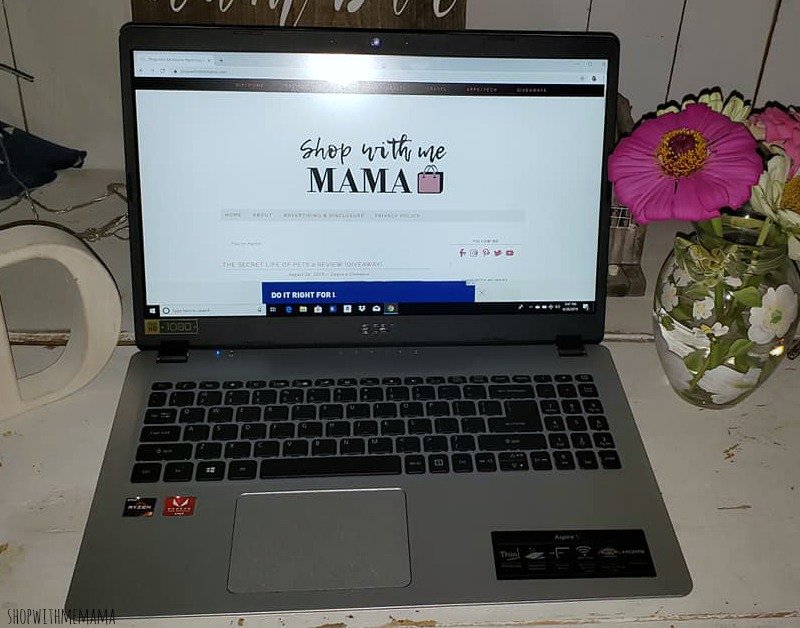 Back-to-school shopping is in full swing and as you know (my kids are already back at school!), many folks are asking themselves which laptop to buy for their kids/grandkids – one that will meet their needs and not break their budget.
This is where the Acer Aspire line of laptops comes in – the ideal solution for homework, watching videos, and surfing the web. This laptop is actually going to my daughter because she always gets a ton of homework and I thought this Acer laptop would help her with it when she needs to research things.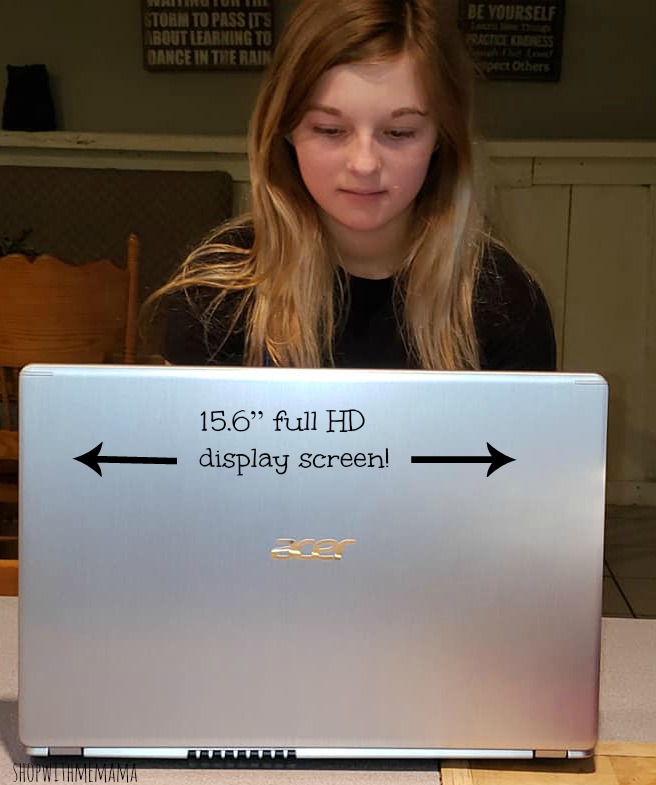 Features Worth Mentioning Again:
*15.6" full HD display
*4GB of memory
*128GB SSD drive for plenty of storage and an array of ports (USB, HDMI, headphone/speaker, Ethernet) for easy connections
*AMD Ryzen 3 processor and Radeon Vega 3 graphics deliver desktop-class performance
*HD Webcam
*Operating System: Windows 10 Home
*Processor Speed: 2.60 GHz
*Microphone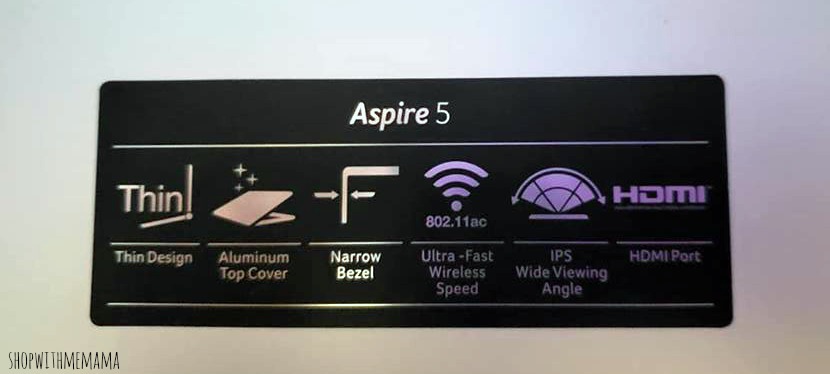 6 Reasons To Consider When Buying The Acer Aspire 5:
There are quite a few reasons why you should buy the Acer Aspire 5 Laptop! I will list a few of them below (I also listed them above for your convenience):
*Maximized Visuals: Crisp, true-to-life colors come alive making your pictures and graphics perfectly clear
*Exceptional Performance: The Aspire 5 delivers desktop-class performance and amazing battery life. Surf the web worry-free with Microsoft Edge, knowing that advanced security features are built right in.
*Premium Looks and Mobility: Travel with ease and look great doing it with the Aspire 5 thin, light design and aluminum top cover.
*The Power of Sound: Turn up the music with Acer TrueHarmony, bringing you deeper bass and more volume through its innovative speaker design.
*Extensive Connectivity: Accomplish more with a range of ports.
*Backlit Keyboard: Work comfortably in any environment with the convenience of a backlit keyboard.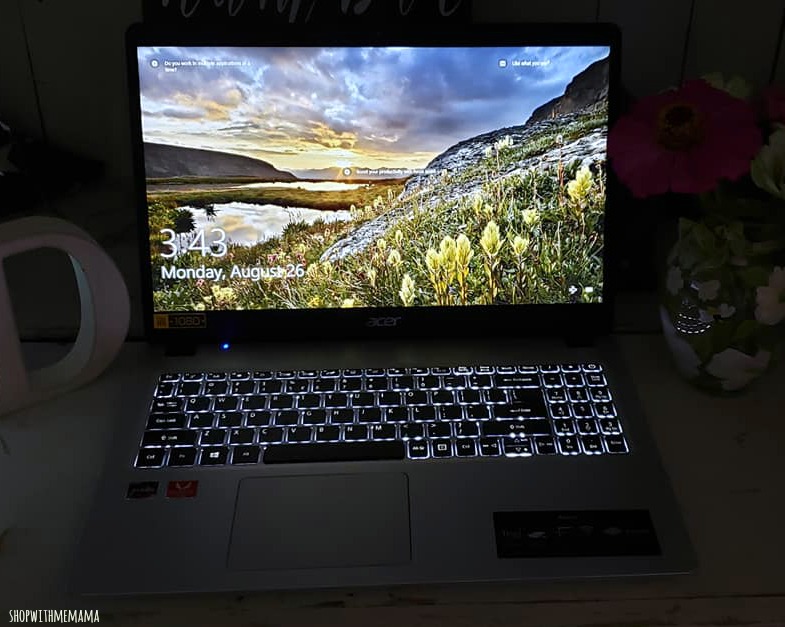 We are very impressed with the Acer Aspire 5 Laptop. Not only is it sleek, easy to carry and bring with you on the go, or wherever you use your laptop, but it is FAST, the sound is incredible and the pictures/graphics are crystal clear.
Shop!
At the $349.99 price point, you can't go wrong! Right now it is on sale too, at Amazon.com for $319.99 saving you $30! Buy it for your school-aged child, buy it for yourself or buy it and put it away for a Christmas gift for that special someone!
Pin It!