*Product was received. Opinions are my own. This post includes my affiliate links.
I bet you want to know Why I Love The Acer Aspire R 15, right? You wouldn't be reading this post if you didn't. Well, back in June of this year, I had a laptop that was on its last leg. It was SO slow, it lagged a lot and it was always crashing on me. I wasn't quite sure what I was going to do! I needing something better, something that could handle my workload…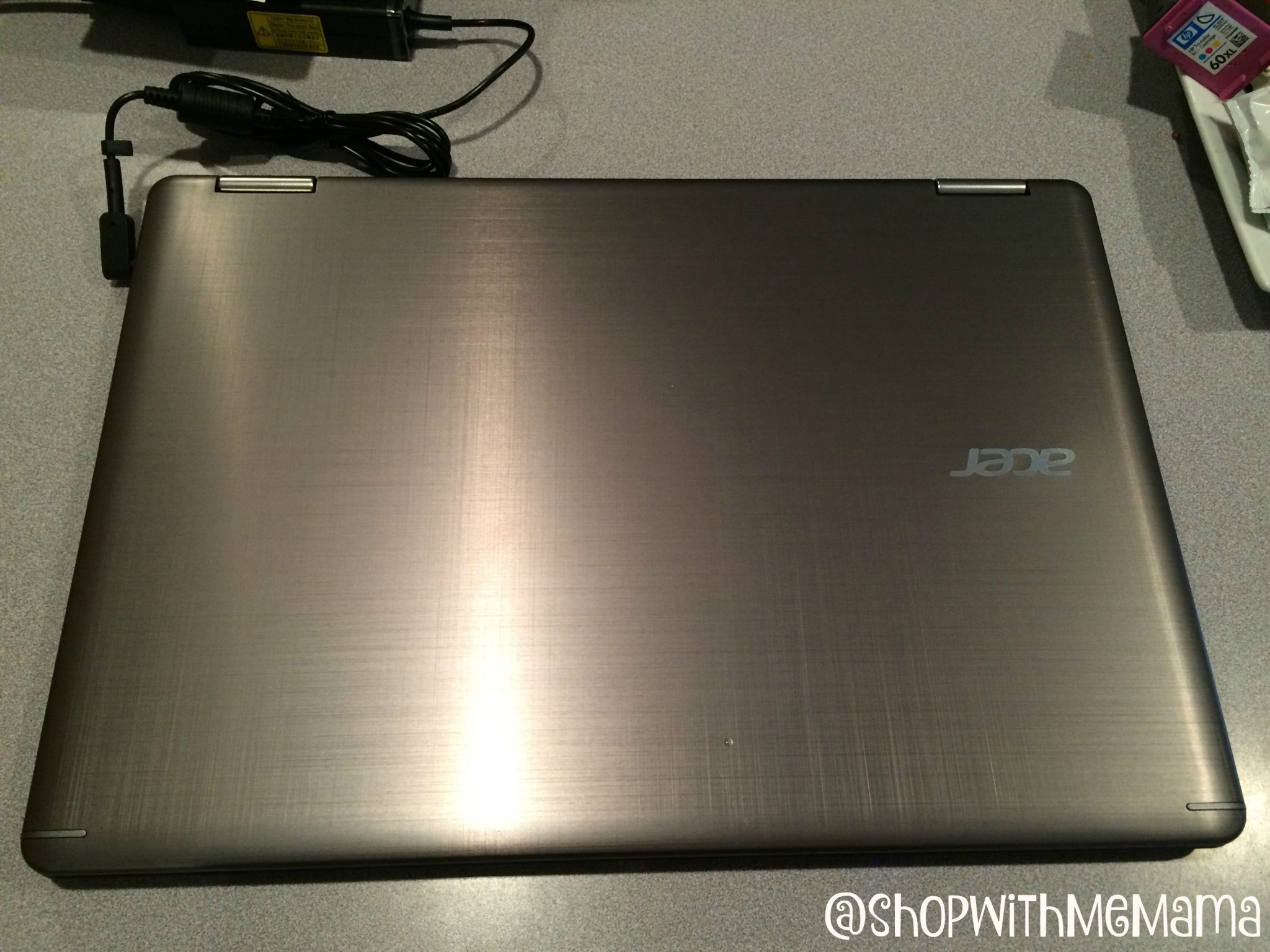 I was lucky enough to be sent a new laptop. It is the Acer Aspire R 15! This laptop is amazing and I will tell you why I love the Acer Aspire R 15, below!
Why I Love The Acer Aspire R 15
I am not lying when I say I love the Acer Aspire R 15. It is everything in a laptop that I would ever want, and more. The operating system for this is Windows 10.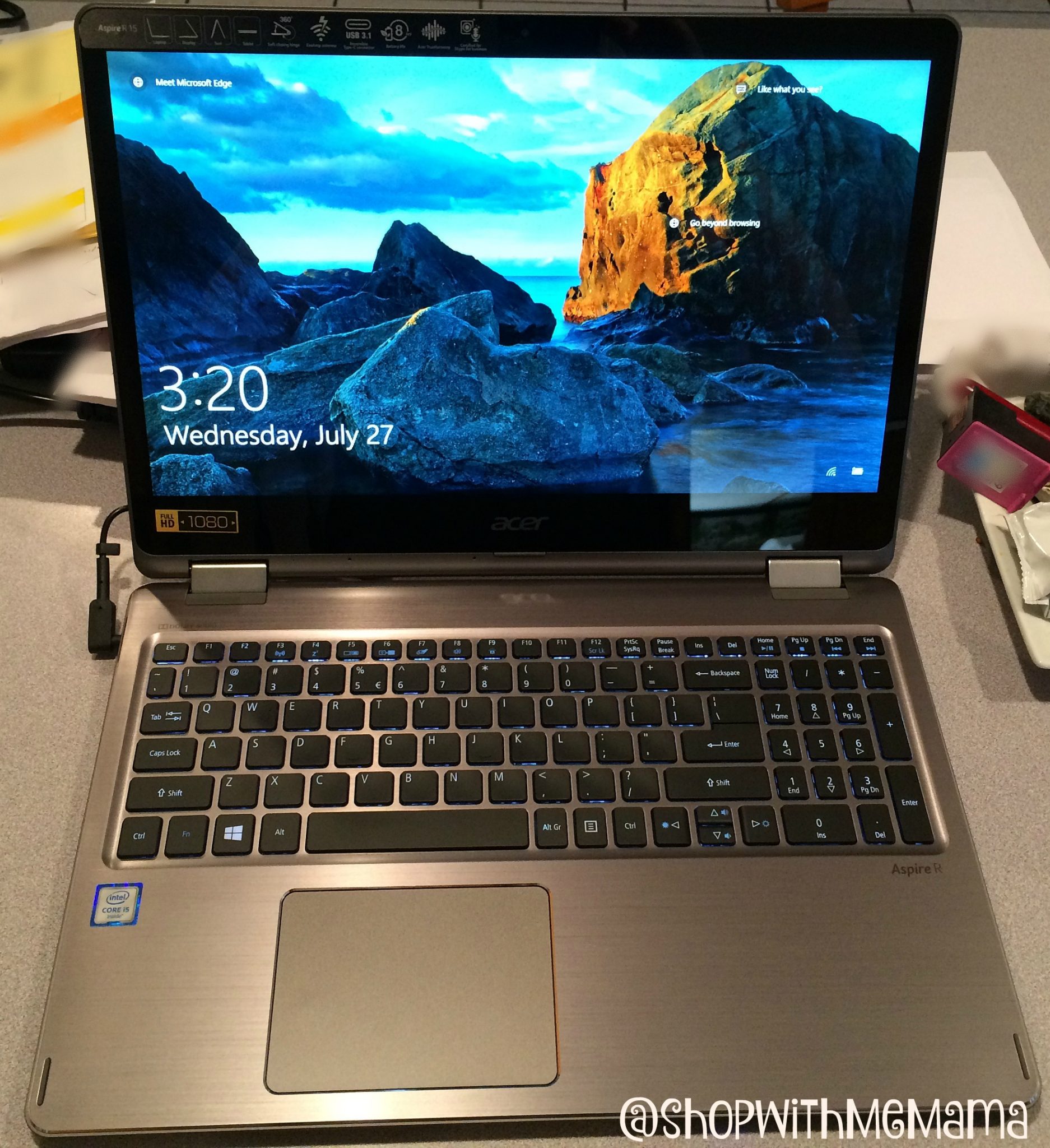 First off, it has a large screen. The screen is 15.6″ screen. It is also a touchscreen! I have never had a laptop with a touch screen so this was very new for me. Sure I have a smartphone and tablet with touchscreens, but never had I had a laptop with one! Very cool!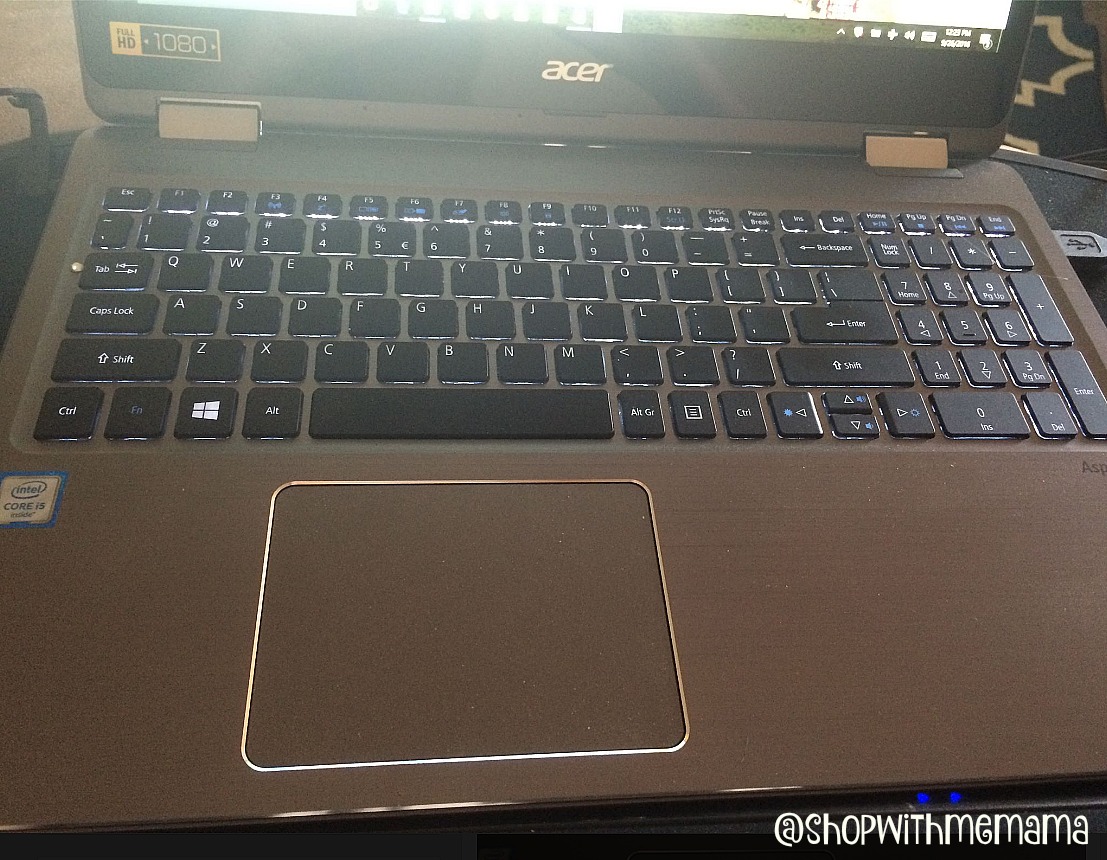 I tend to work at night and having a light up keyboard is essential for me. With my old laptop, I did not have a light up keyboard and I always had to have a light on next to me. This laptop DOES have a light up keyboard! And, if you aren't using the keyboard for a few,  the light goes off. But once you use the keyboard again, it lights right up again for you!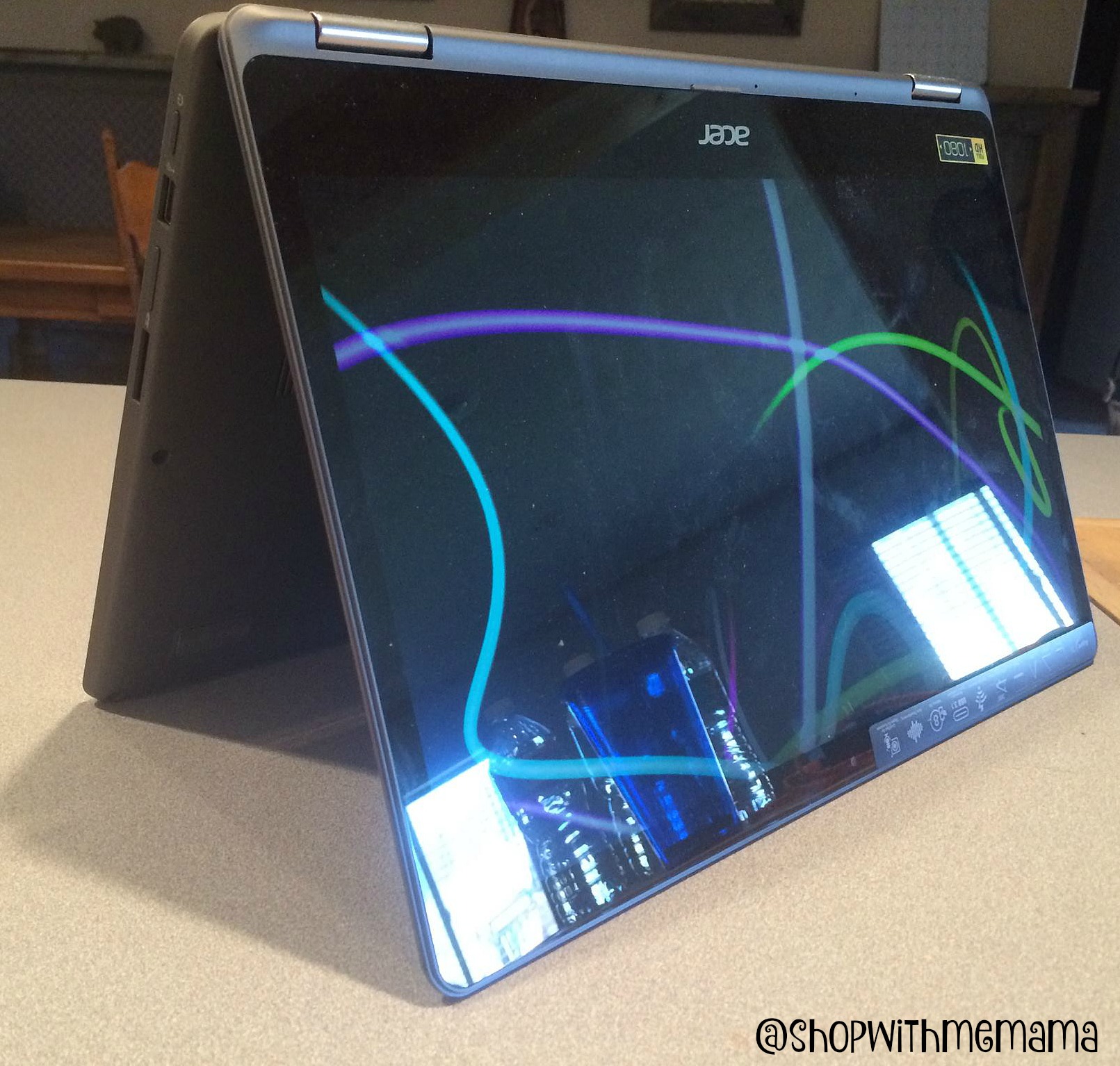 Another reason to love the Acer Aspire R 15 is the battery life. It lasts for about 8 hours which is amazing for me. My old laptop's battery life was down to a measly two hours at best!!! Crazy!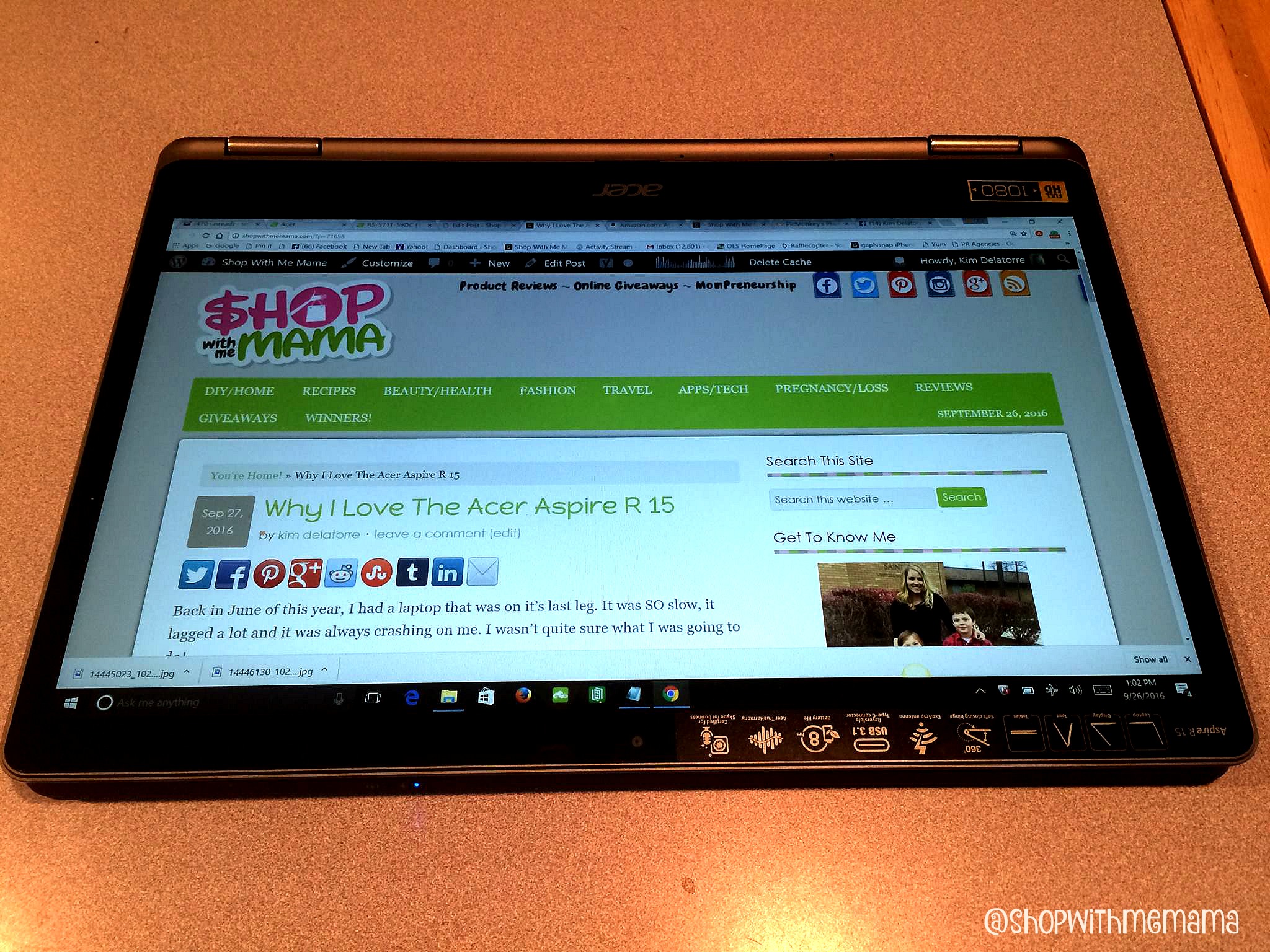 This laptop has great, crisp sound with its one-of-a-kind speaker design to deliver deeper base and more volume. The pictures/text on screen are crystal clear and the color is so vibrant. Colors stay true no matter what angle you're viewing from. I am not used to this!
Acer Aspire R 15 Features
Processor Speed: 2.30 GHz
Processor Core: Dual-core (2 Core™)
Memory Card Reader: Yes
Memory Card Supported: SD and SDXC
Hard Drive Capacity: 1 TB
Microphone: Yes
Number of USB 2.0 Ports: 1
Number of USB 3.0 Ports: 2
Total Number of USB Ports: 4
USB Connector Type: Type-C
Aspire R5-571T-59DC Notebook
Lithium Ion Battery
AC Adapter
This laptop can be used as a tablet too! Just fold the screen back and use it that way. I use it like this when I am in bed at night and want to just have it in 'tablet' form.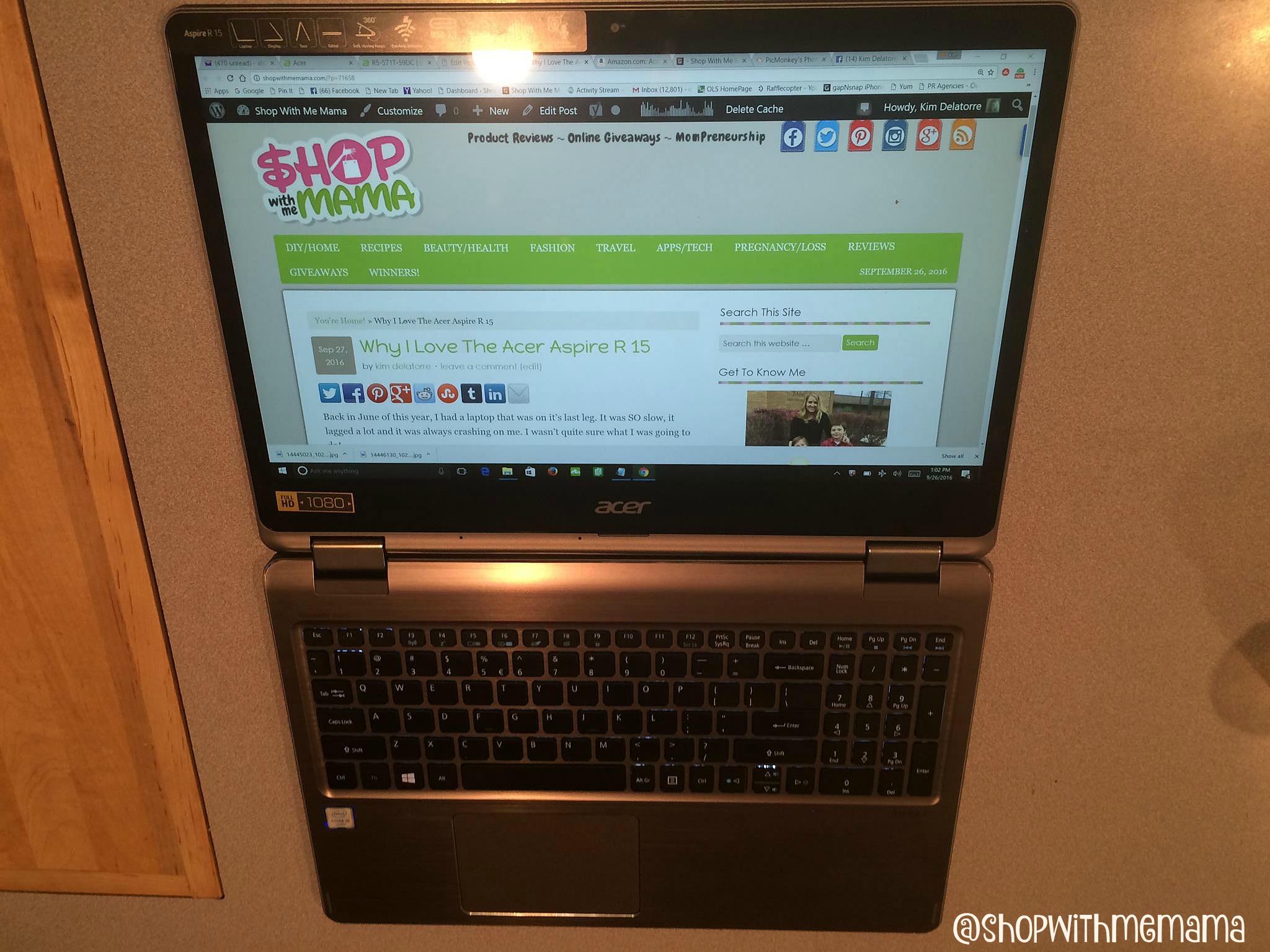 You can also fold the screen back a bit and use it the 'tent' way so you can have it standing up when using it. Obviously, you won't be using the keyboard when it is folded back like that, so you just use the touch screen! It also has soft closing hinges, so it will never 'slam' shut. I am  just so happy with my new Acer Aspire R 15!
Oh, Cortana!!
Yep. You can summon dear old Cortana! Ask her questions, play songs, search for apps, documents, etc. Cortana is here to help me! I love how easy this laptop makes everything. Being a blogger, I needed a good, reliable and versatile laptop. I have found all of this and more in the Acer Aspire R 15.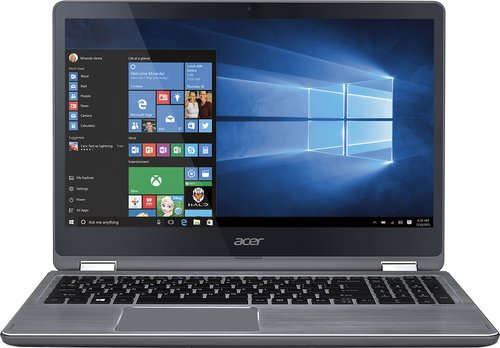 Buy
You can purchase the Acer Aspire R 15 at Bestbuy.com or Amazon.com. It retails for $699. If you'd like to see more information on the Aspire R 15 line, visit the Acer website.
Get Social With Acer!
Connect with Acer on Twitter, Facebook, Youtube and Google+!
What Do You Think Of The New Acer Aspire R 15???