*Amazon Prime Photos Has New Features! Thanks to Amazon for sponsoring this post. This post includes my affiliate links.
Tis the season for pictures, memories, and giveaways! There is a lot going on and I wanted to update you on one a few things, so listen up! Amazon has recently launched an all-new Amazon Prime Photos experience with Family Vault!  Now, all Prime members can share their benefit of unlimited photo storage with up to five family members or friends at no extra cost, plus an additional 5 GB for videos and other files! Prime photos are free for Prime members and make it super easy for family members and friends to safely store those precious photos and share them!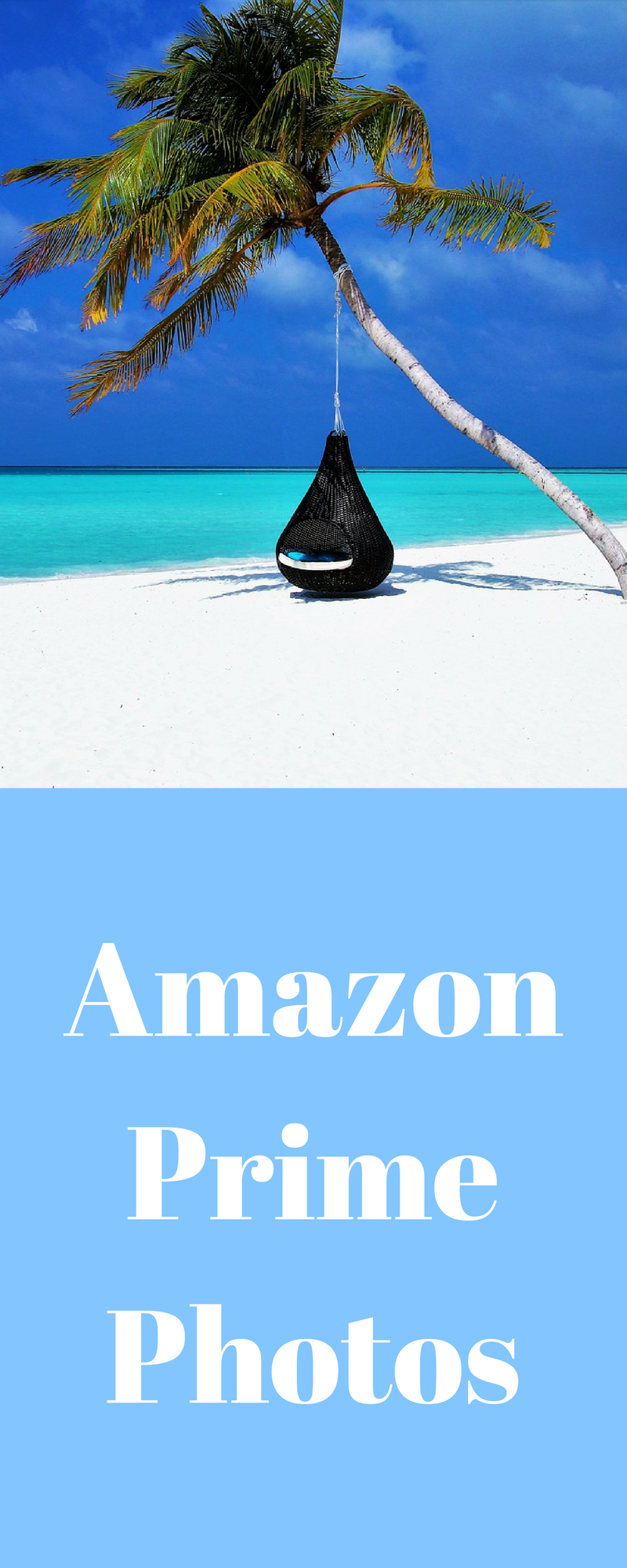 Some additional fun new features include Image Search, People View, and Places View. Prime members can now order photo prints, cards, photo books (love those!) and calendars directly from their Prime Photos account. Amazon Print products start at just nine cents a print, and ships with free delivery for Prime members. You can quickly and easily download the new Prime Photos App here!
I love the idea of the all-new family vault where all family photos can be in one spot and as easy as one click, I can check them out! My family is going to love this and I can't wait to see their photos too, in one spot! No more searching online for photos, that is way too time-consuming! Photo sharing has never been easier!
For example, if you are searching for a picture from a vacation or wedding, you can search for 'sunset' or 'wedding' and all the relevant pictures will pop up. You can also browse photos of individual family members and your friends in the People view or search and filter by location and date. Super easy to find pictures now!
Prime Members!
You can invite up to five friends or family members to join you! They will also receive unlimited photo storage, and you can collect photos together in the family vault! So cool, isn't it?
Hands-Free Photo Organization!
Yes! Hands-free is the BEST way to do anything! Right?! Your photos are organized automatically (why can't my house do that for me??), in several ways. Amazon's powerful search helps Prime members find specific photos by people, places or things. So much easier to find photos, don't you think??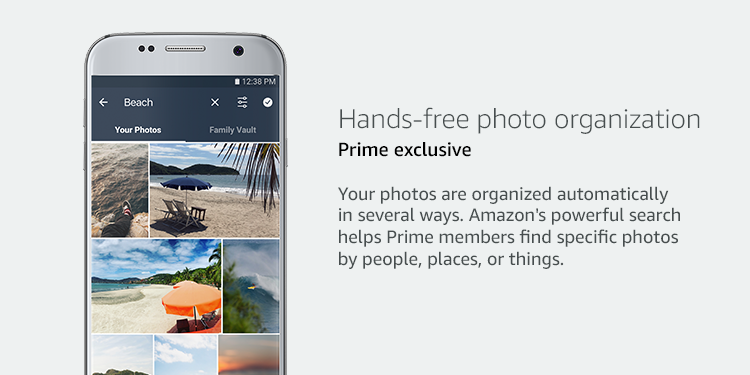 Choose The Right Amazon Digital Storage Plan For You
5 GB Amazon Digital Storage Plan allows you to upload files, photos, videos, and more on all of your devices. This is free!
Prime Photos. You get unlimited photo storage plus 5 GB for videos and other files. This is free with Prime.
Most Popular: 100 GB Amazon Digital Storage Plan. Upload files, photos, videos, and more on all of your devices. If you are a Prime member, photos don't count against your 100 GB. This is only $11.99 a year.
Best Value: 1 TB+ Amazon Digital Storage Plans. Upload files, photos, videos, and more on all of your devices. If you are a Prime member, photos don't count against your TB Plan. This plan is $59.99 per 1 TB per year.
I love that the Prime Photo App is available for computers, iOS and Android phones, and tablets! That just about covers everyone, right? Go ahead and download the Prime Photo App right now!