With all this Coronavirus mess and scare, I wanted to focus on some other things today! Do you remember cuckoo clocks? I know when I was growing up, my grandmother had quite a few interesting and unique cuckoo clocks in her home! Every half hour and hour, that little cuckoo birdie would pop out and chirp! Those were the days!
We don't own a cuckoo clock, but I would love to someday. Only because it would remind me of my grandmother and being at her home. Those were really good memories!
While browsing online I came across some unique cuckoo clocks just like my grandma used to have in her home! The site is called Cuckoo Clocks and they create authentic, stunning cuckoo clocks in Germany. The details on these cuckoo clocks are beautiful and these clocks are just gorgeous! The modern cuckoo clocks have nothing on these!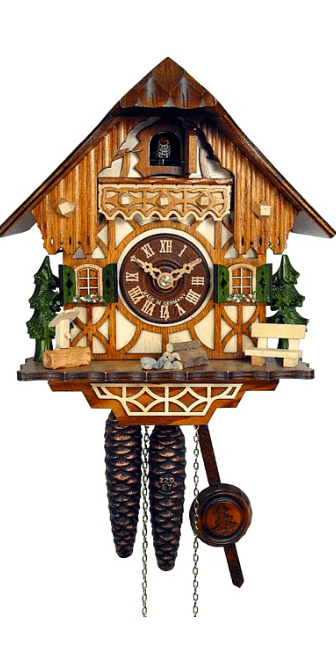 Beautiful And Unique Cuckoo Clocks For Your Home
They carry the original Black Forest Cuckoo Clocks and they have a nice selection of them to choose from. I love the Four Leaves, feeding Birds, Nest Cuckoo Clock! It is so cute and detailed!
The Little Black Forest Home Cuckoo Clock calls every half hour once, then the number of the hours every full hour. This cuckoo clock has an exclusive life-like wooden handpainted cuckoo. It also comes with a certificate of authenticity from the Black Forest Clock Association.
This cuckoo clock has a mechanical extreme long-life rack strike movement. It allows turning the hands left and right without endangering the mechanics of the movement.
The 1-day running time movement needs to be wind up every day, that means you pull on the chains until the weights are up. It has a wooden dial, wooden hands, a wooden cuckoo bird, and night shut off.
The Black Forest and its Cuckoo Clocks are world-famous. In the year 1737, the first Cuckoo Clock was developed by Franz Ketterer, a clockmaker in the city Schoenwald in the Black Forest.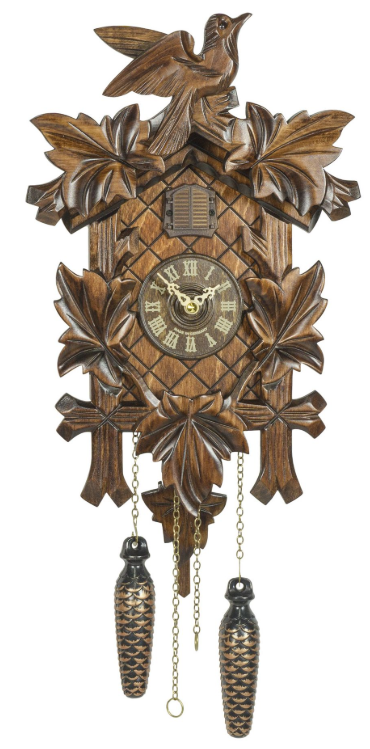 With the style and design, plus the affectionately and detailed wood-carvings; the system of the call of the cuckoo and also the mechanical clock movement are maintained to this day. The unique styles have made the Cuckoo Clock a timeless design.
The last Cuckoo Clock I love on their site is the Quartz Cuckoo Clock 5 Leaves with the cuckoo bird! It is almost identical to the one you see above but has a few little differences. And, it is less expensive than the one above!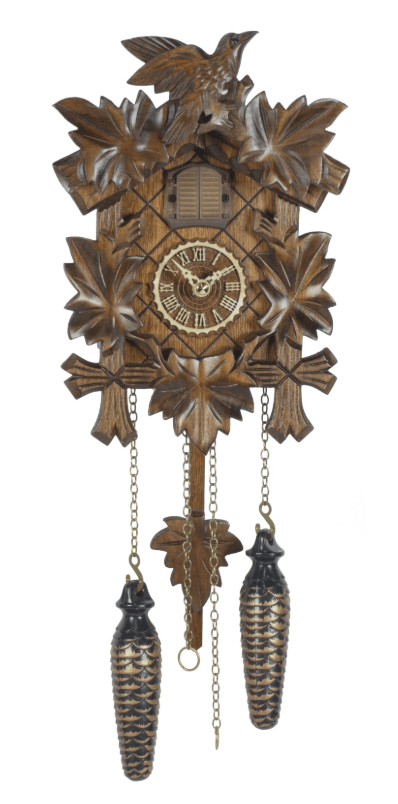 Buy
You can purchase these unique cuckoo clocks online at https://www.cuckooclocks.com/.
Win!
One lucky person is going to win the gorgeous and unique cuckoo clock 'Quartz Cuckoo Clock 5 Leaves Bird Cuckoo Clock'. Retails for $165.77! Yay!
Rules
The contest is open to US and Canada, 18+. Giveaway will end on May 11, 2020, at 11:59 PM MT. Winner will have 48 hours to confirm their win after I email them, or a new winner will be chosen. I am not responsible for lost or stolen mail. By entering this giveaway, you give me permission to share your email with the brand.