Gifts are a way to express thoughtfulness, appreciation, and love, and they often bring happiness and excitement to both the giver and the recipient. More often than not, the thought and consideration behind a gift matter more than its monetary value. Today we will be talking about the benefits of DIY gifts!
A way to make gifts extra special and thoughtful is to make them yourself. This is one of the reasons why handmade or DIY (Do-It-Yourself) gifts have been gaining popularity.
There's a clear distinction between a gift you poured your soul and love into compared to generic presents that line the shelves of the closest convenience stores or supermarkets.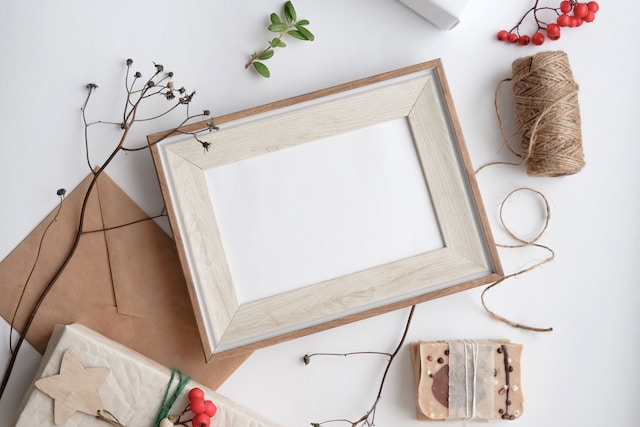 Of course, there are times when you may want to opt for professional expertise. One such situation is when you are thinking of brainstorming professional retirement award ideas, work anniversary awards ideas, or other recognition award ideas for employees at your company or a co-worker.
Professional award makers can provide customized, polished, and brand-aligned awards that reflect the significance of the achievement.
The Joy of Giving: Exploring the Benefits of DIY Gifts
In this article, we'll delve into the various benefits of DIY gifts. Here they are:
Personalized Expression
One of the most significant advantages of DIY gifts is the opportunity they provide to express your creativity and thoughtfulness.
When you create a gift with your own hands, you can tailor it to the recipient's personality, preferences, and interests. Whether it's a hand-painted portrait, a knitted scarf, or a handcrafted piece of jewelry, DIY gifts can be deeply personal, showing that you've invested time and effort into making something just for them.
Cost-Effective
Another benefit of DIY gifts is that they can be very cost-effective compared to purchasing store-bought items. This becomes more apparent when you already have some or most of the materials you need. There is also the option of sourcing budget-friendly materials and keeping overall costs down.
It's worth mentioning that you don't necessarily have to always go for cheaper materials. If you have the budget for higher-quality materials and are willing to buy them, go for it. It'll only make the final product more valuable or durable. But overall, you have control over how much you spend.
While you may be spending a little money on supplies for your DIY gifts, you are definitely investing your time. Your time is valuable, after all, and this is one of the things that make handmade gifts more special.
More than the materials, more than the final items themselves, someone spent their precious time making a gift for another person. That alone makes the gift special.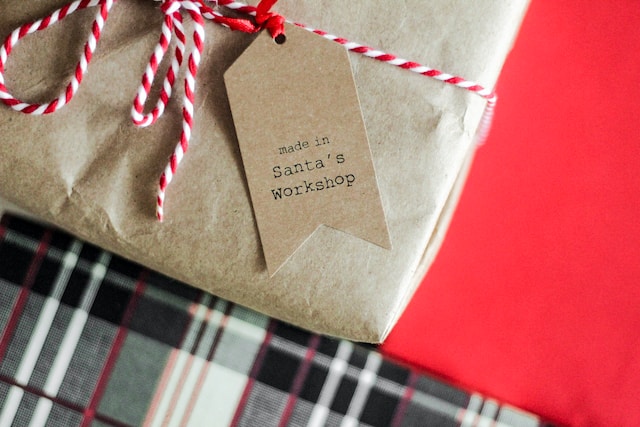 Crafting is Therapy
Making DIY gifts is a form of therapy for many people, as engaging in creative and crafty activities has several therapeutic benefits. For one, crafting can be relaxing and meditative.
This calms the mind and can divert your attention from worries and concerns, thereby reducing stress and anxiety. Many people engage in crafting projects for this very reason.
DIY projects can also help you achieve mindfulness and presence since they require concentration and attention to detail. This mindfulness can help you stay in the present moment, promoting a sense of calm and well-being.
There's that sense of accomplishment you feel when you complete a DIY project. It's extremely rewarding to see a tangible result of your efforts, which can be especially beneficial for those dealing with self-doubt or depression.
You can gain confidence and increase your self-esteem through crafting projects. Learning new crafting skills and tackling DIY projects can also contribute to personal growth and a sense of competence.
Crafting can be a social activity, allowing individuals to connect with others who share similar interests. This sense of community and camaraderie can be emotionally fulfilling.
Emotional Connection
DIY gifts often carry a deep emotional connection. Whether it's a homemade photo album filled with cherished memories or a carefully handcrafted piece of furniture, these gifts convey a sense of love and care that can be profoundly touching. Recipients often appreciate the effort and sentiment behind a DIY gift more than its monetary value.
Unique and One-of-a-Kind
While it's an obvious fact that DIY gifts can be unique and one-of-a-kind, we feel like we still need to elaborate on that. You can easily tailor a gift to the recipient's preferences, interests, and personality by including their favorite colors, hobbies, or memories you share. Adding personal touches like their name, initials, or a meaningful date can make the gift uniquely theirs.
Handcrafted gifts carry the authenticity of the creator's touch. Every stitch, even stroke of the brush, and every imperfection are unique and add to the overall charm of the items.
You can even make your gift more unique and personal by including a heartfelt note or card that explains the story behind the creation. Sharing the inspiration and effort that went into making the gift adds depth and uniqueness to the present.
Overall, be sure to infuse any gift you make with creativity, thoughtfulness, and attention to detail. Your effort and personal touch will shine through, making the gift truly special for the person you're giving it to.