Blast Zone Spray-n-Splash 2 Inflatable Water Park is here!! Yay!! Who doesn't just love ice-cold water on a hot day? I remember when I was younger, it was all about those garden hoses and sprinklers! I would swing on our old tattered swing set through an ice-cold sprinkler. Then, we would grab the hose and take it onto the trampoline with us for some jumping, wet fun!!! If you are looking for some way to cool down this summer, check out the AWESOME Blast Zone Spray-n-Splash 2 Inflatable Water Park!!!!
*This post includes my affiliate links
Sure, the hose and sprinklers are still SO much fun, but now there are slip and slides, bounce houses
, and inflatable water parks! And goodness they are FUN! Especially the Blast Zone Spray-n-Splash 2 Inflatable Water Park you see below!

We received the Blast Zone Spray-n-Splash 2 Inflatable Water Park
to check out. The day it arrived, it was not expected for another three days, so we were SO excited! And, it came on the very first hot day for us! Totally perfect timing!!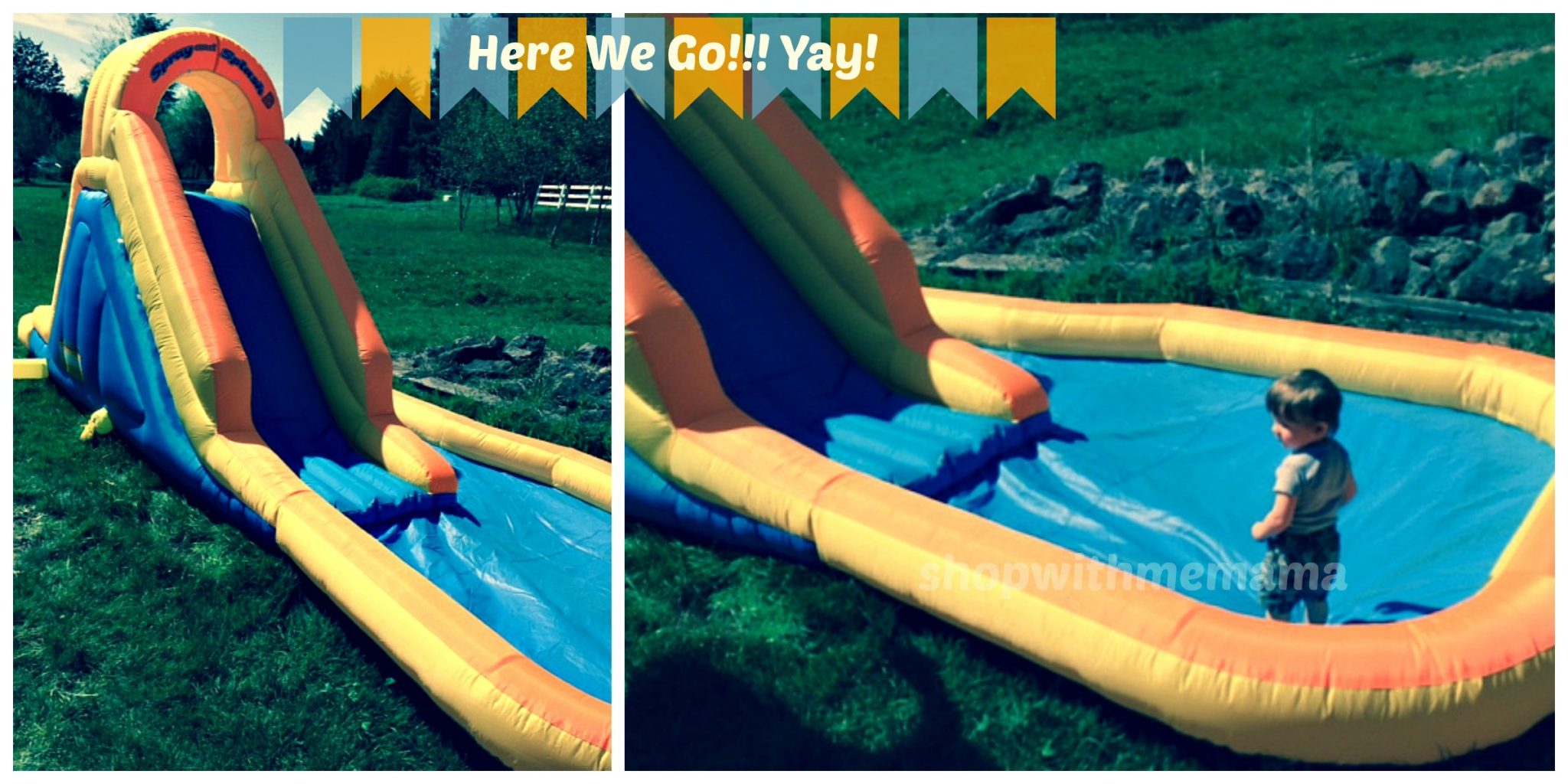 Hubby pulled it out of the box and in about 10 minutes, it was set up and ready for use! The kids were so excited seeing it being blown up, that is neat! Soon, my daughter, her friend, my son, and his friend, AND my baby boy, were enjoying the Blast Zone Spray-n-Splash 2 Inflatable Water Park!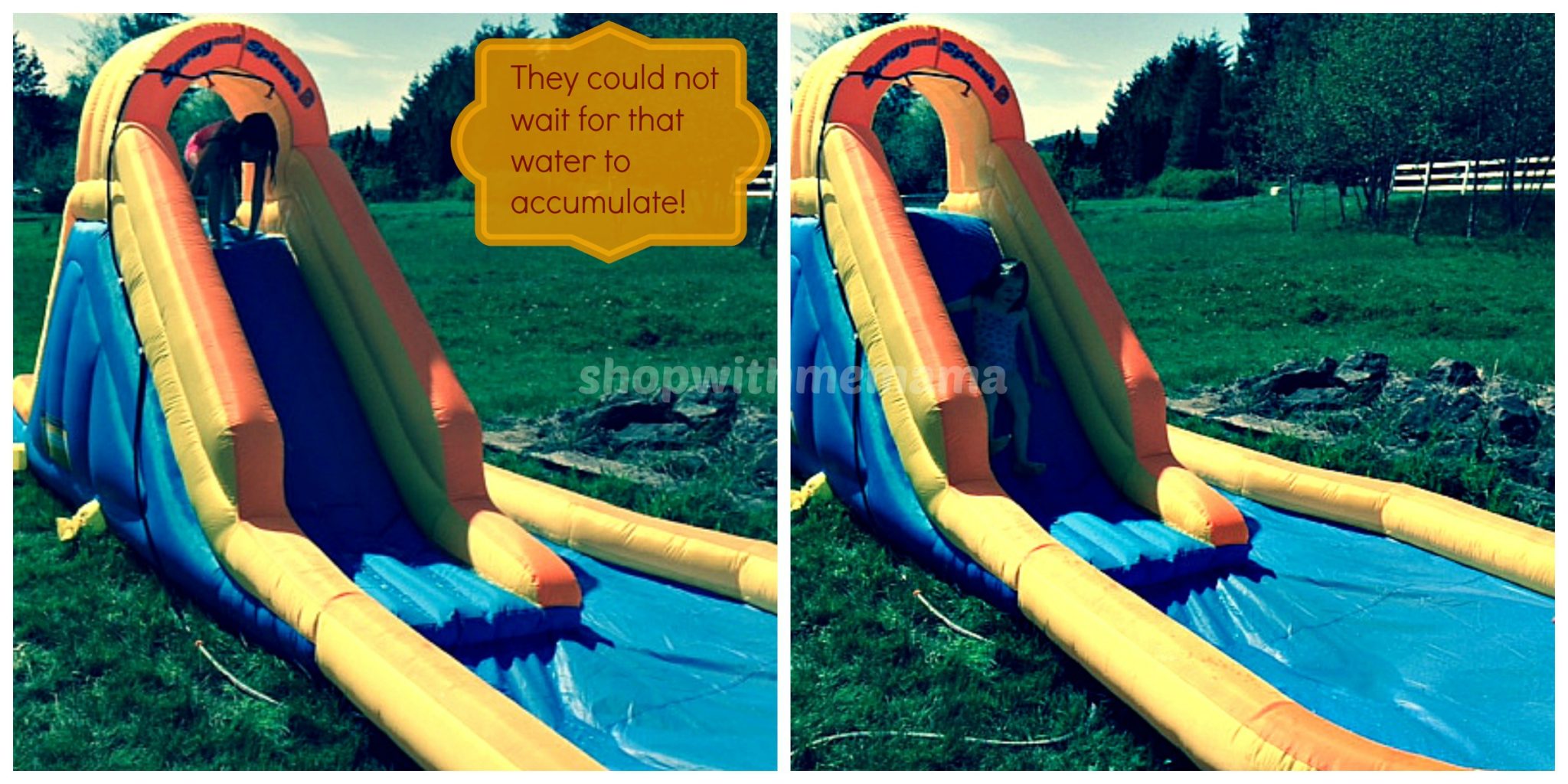 How Big Is The Blast Zone Spray-n-Splash 2 Inflatable Water Park?
It is tall (17L x 8W x 8H) and is perfect for kids (and adults too!!! Max Gross Weight: 200lbs on the inflated surface). My kids and I really enjoy the sprinkler at the very top of the slide (Sprayer and hose attachment are included!). When you get to the top, you are refreshed by cold water sprinkling onto your body! It also helps water the slide down for some super sliding fun!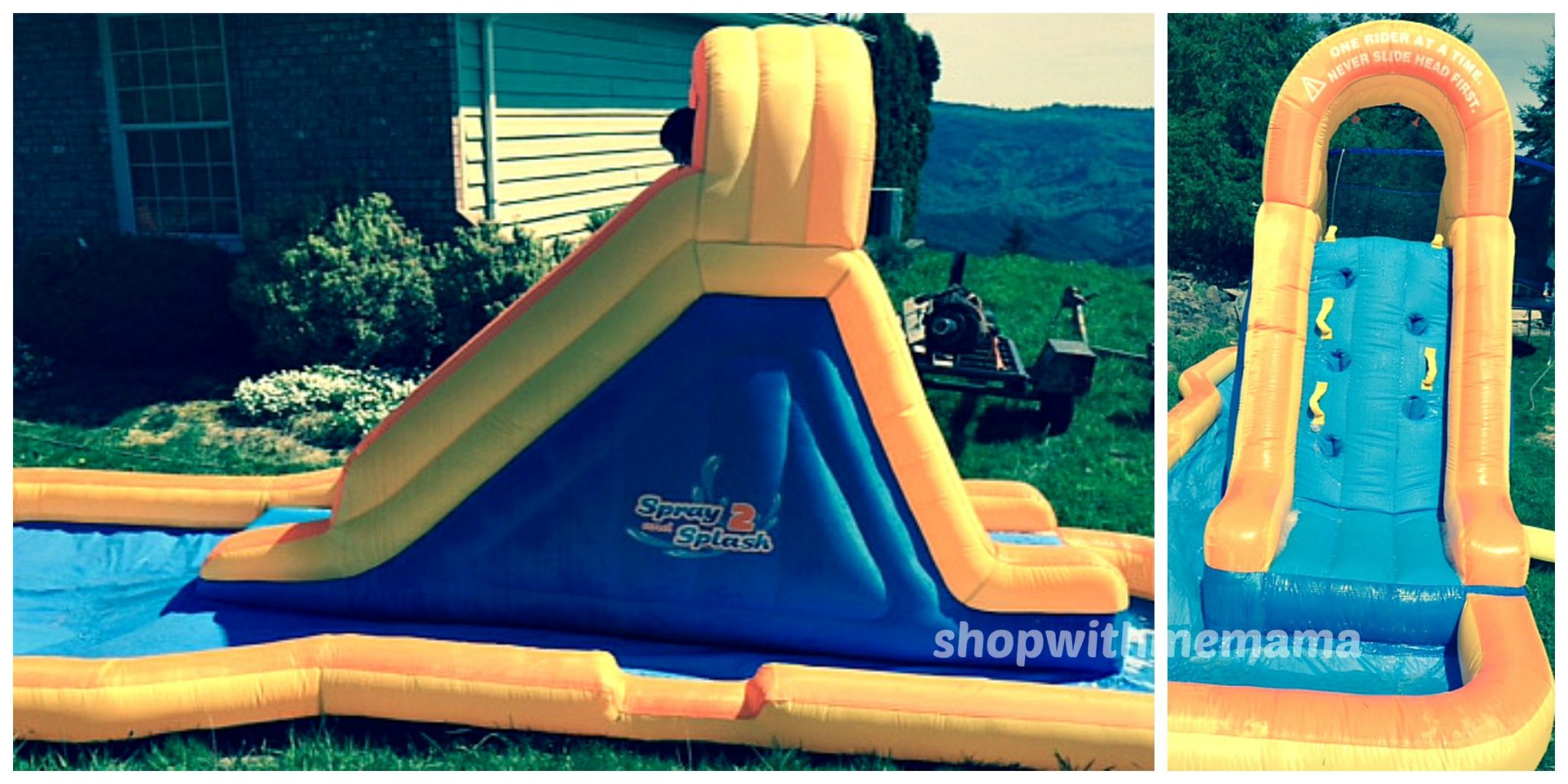 When you go down the slide, you will then crash into the pool below, leaving you refreshed and wanting more! The only part of this that we were wishing was a bit different, was the length of the front pool area where you come crashing down. I say that, because when you go down that steep slide, you crash down into the pool (oh so nice!) but then, sometimes you keep going and go over the side and into the grass!
So, we added a huge tarp to the front part of the pool area on the grass, so now when the kids go down and over the pool edge, they can keep sliding! Super fun! That is my only suggestion to the company, is to make the front pool area a bit longer to avoid going over and onto the grass.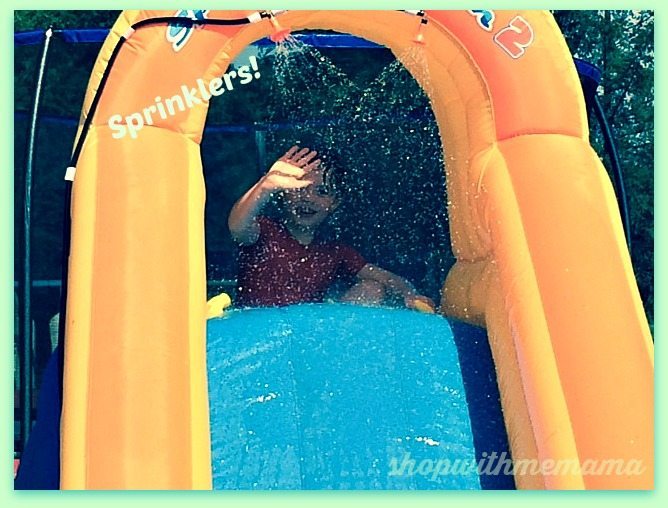 There were four kids on this at once and they easily had room to roam. Even my friend had to give it a try! Ya, she absolutely loved it too! What a good sport!
Each Blast Zone inflatable includes the inflatable unit, a UL-approved blower a carrying case, stakes for the blower, and stakes for the bouncer. So, you have everything you need to get this up in no time! Just unroll the colorful Spray N Splash 2, hook it to the continuous blower, inflate it and attach the hose, and you're ready to party! Check out my review for the Blast Zone Bouncing Castle for more outdoor fun!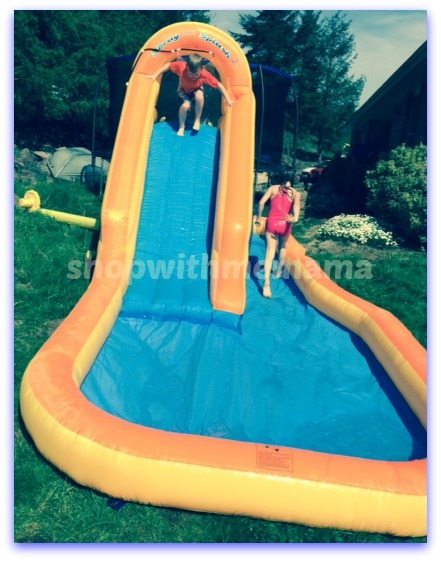 Buy
You can purchase the Spray n Splash 2 Inflatable Water Park online at Amazon.com.