Nothing says summer more than great weather, friends, good food and outdoor play things from Step2!!! Summer is not yet here, where I live. In the rainy NW, summer comes when it feels like it, sigh. So, when we do get a nice day, we go OUTSIDE!!!!
My kids use to have a metal swing set. They LOVED that swing set so much. But, one day our neighbors horse got out of its fence and decided to run into our metal swing set and DRAG it all the way down our property. We woke up the next day to no swing set. We were so confused! We looked further down our property and saw it crumpled in the meadow 🙁 We had NO clue who or what had done this until we saw a limping horse in the field! We called the owner and he came and got his horse and fixed him up. Thank God that poor horse was not injured too bad, you would think he would be though, with the way our swing set looked 🙁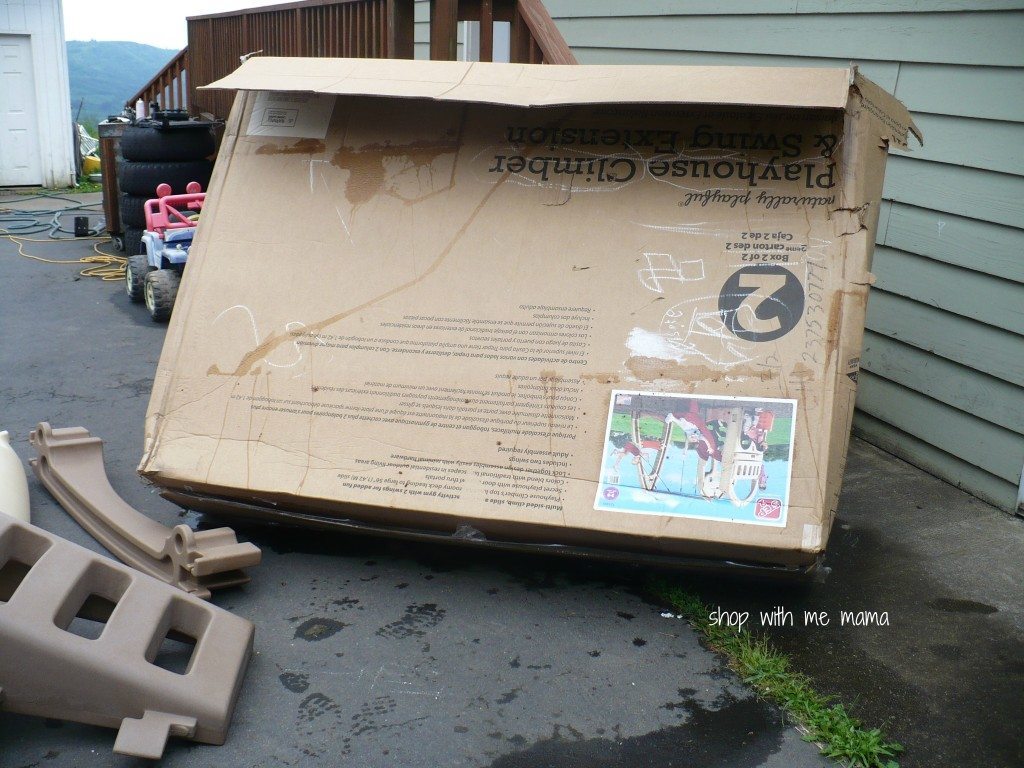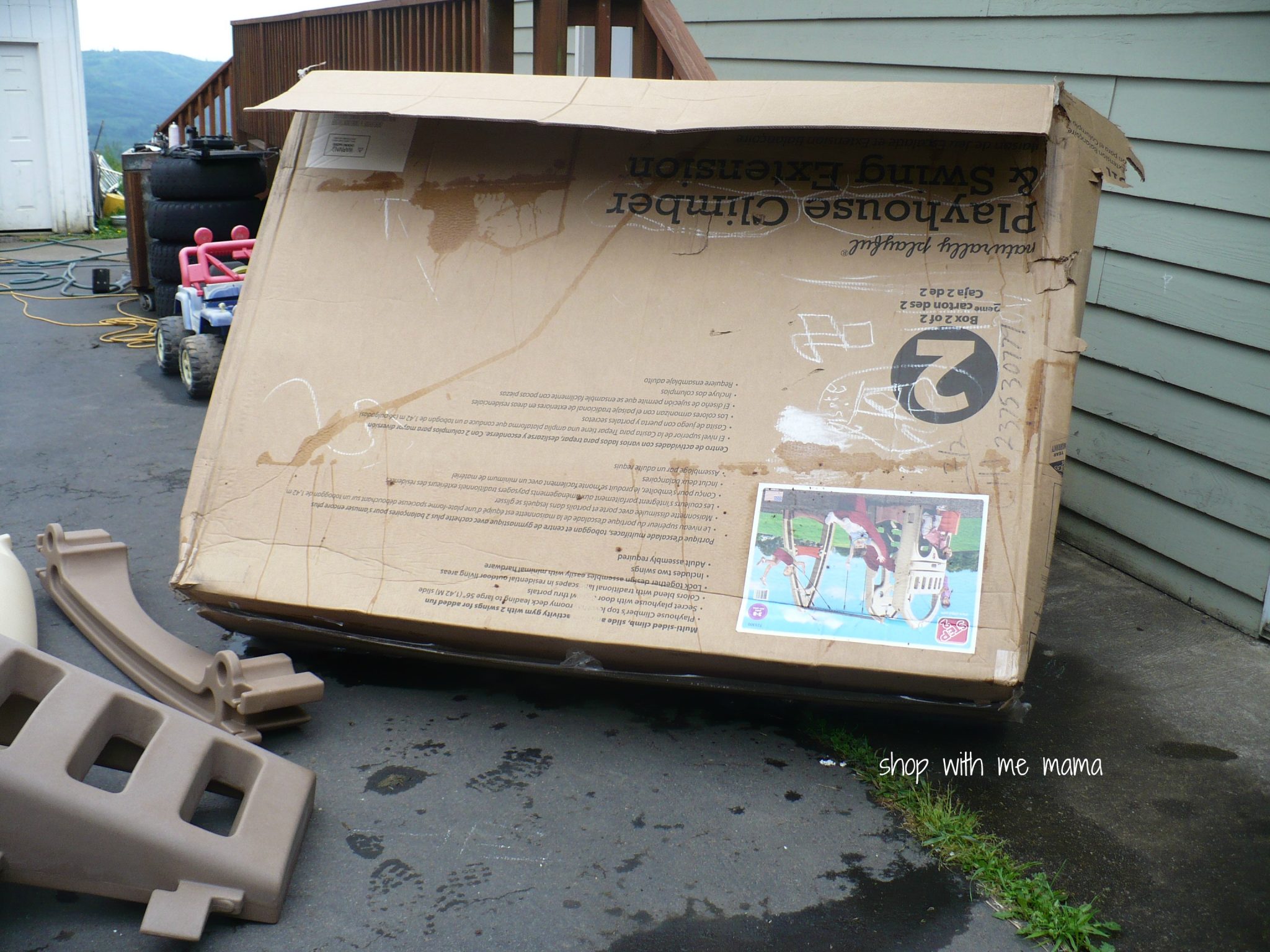 So, as you can imagine my kids were sooo devastated. That swing set was their main form of entertainment, besides riding bikes, when they went outdoors. So, when I was able to review the wonderful Step2 Naturally Playful® Playhouse Climber & Swing Extension, oh my goodness, I was soooo excited as were  my kids!!! How fun would that be?!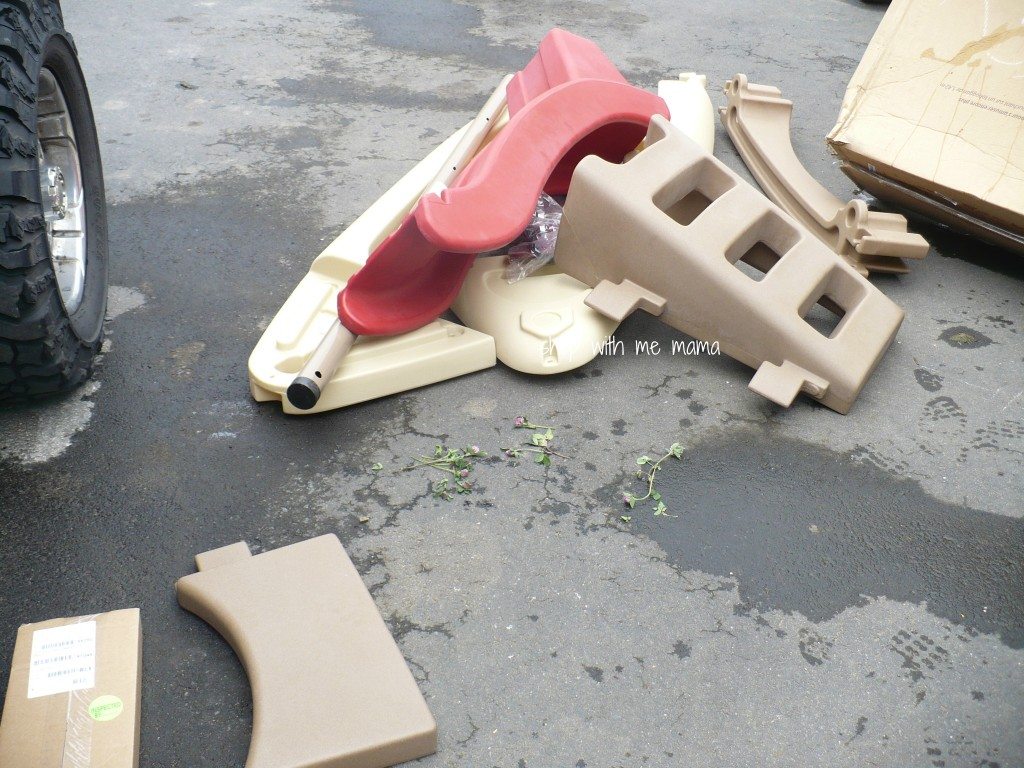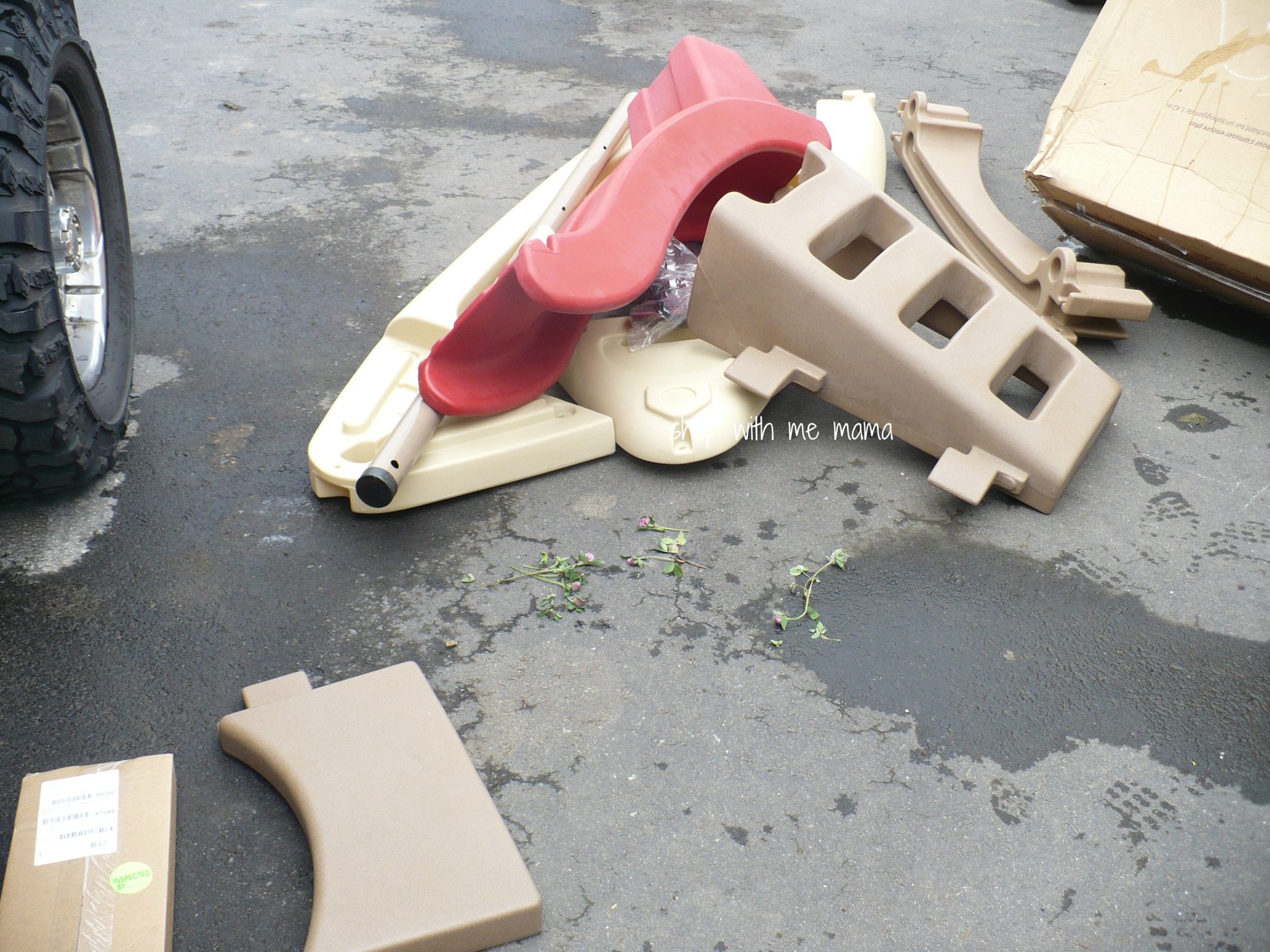 Since this was such a large item to ship out to us, we had to talk to the shipment people and verify when we would be home and what times worked best for us. This was dropped off at our home by a very big truck! My hubby was home, so he helped the delivery guy unload. It came in two very big boxes.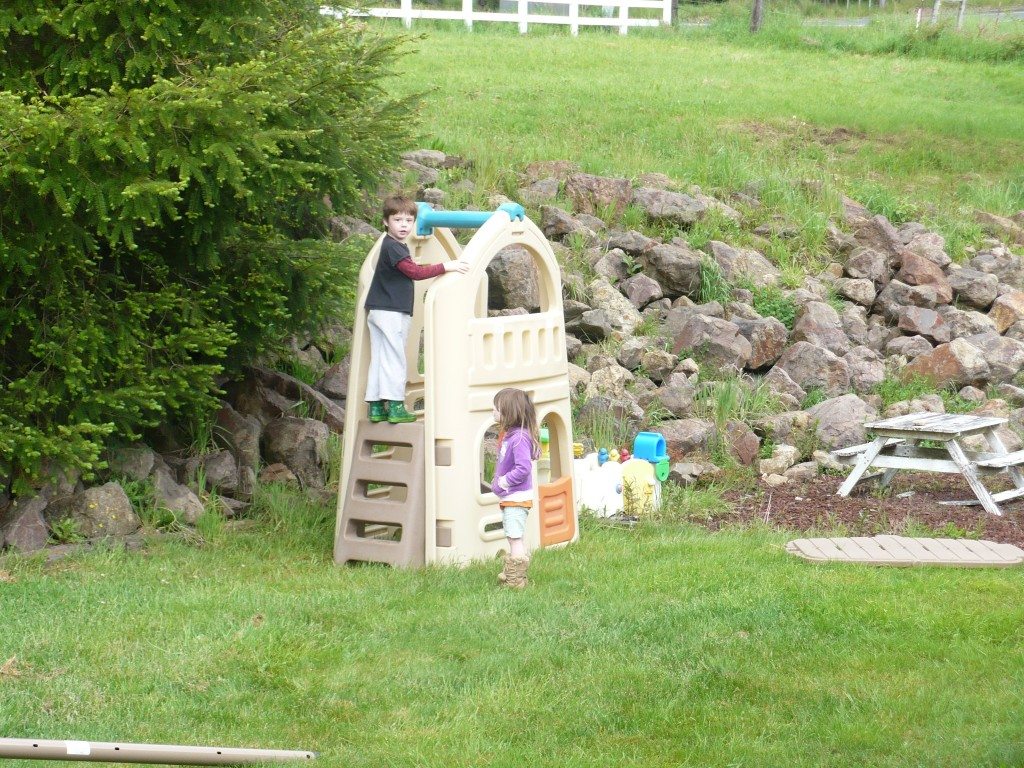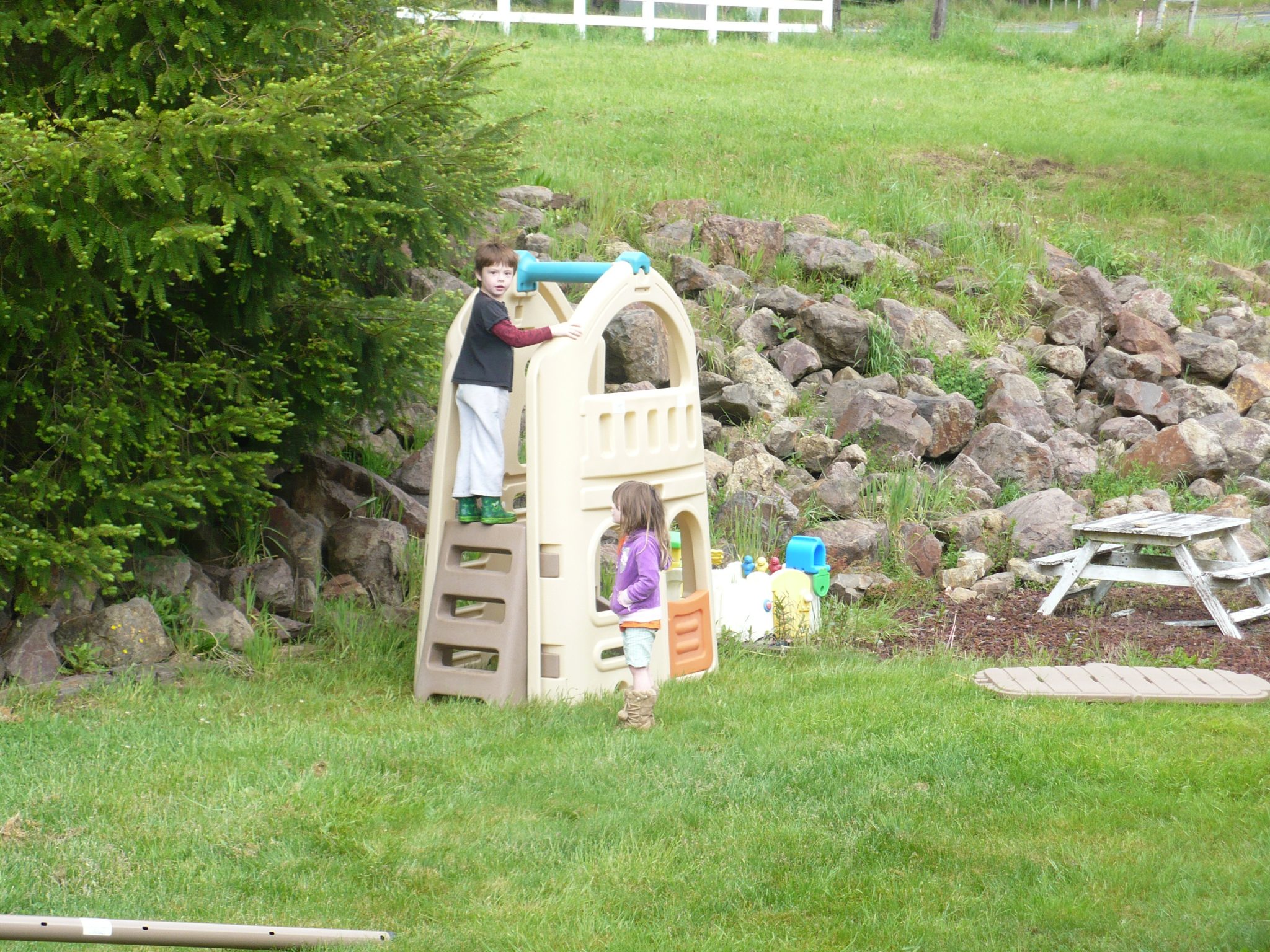 Once here, my hubby waited until the weekend (it arrived on Friday so that was good!) and he started putting together this play structure. My kids of course, helped the whole entire time and together they built the Naturally Playful® Playhouse Climber & Swing Extension! It took my  hubby 2 hours to do and the only problem he ran into was one of the stakes you put into the ground, broke, because he accidentally hammered it into a root of a tree. So, we were out a stake, but my hubby improvised and used a make shift stake he found and used some bungy cord, lol. Hey, it works! Our ground is also super soft from all the rain we get (Thanks Washington!) so the swing set does move a TINY bit when the kids get going on the swings. I think eventually we will cement these in good and then that will take care of the little movement it has. But, man, my kids LOVE this so much!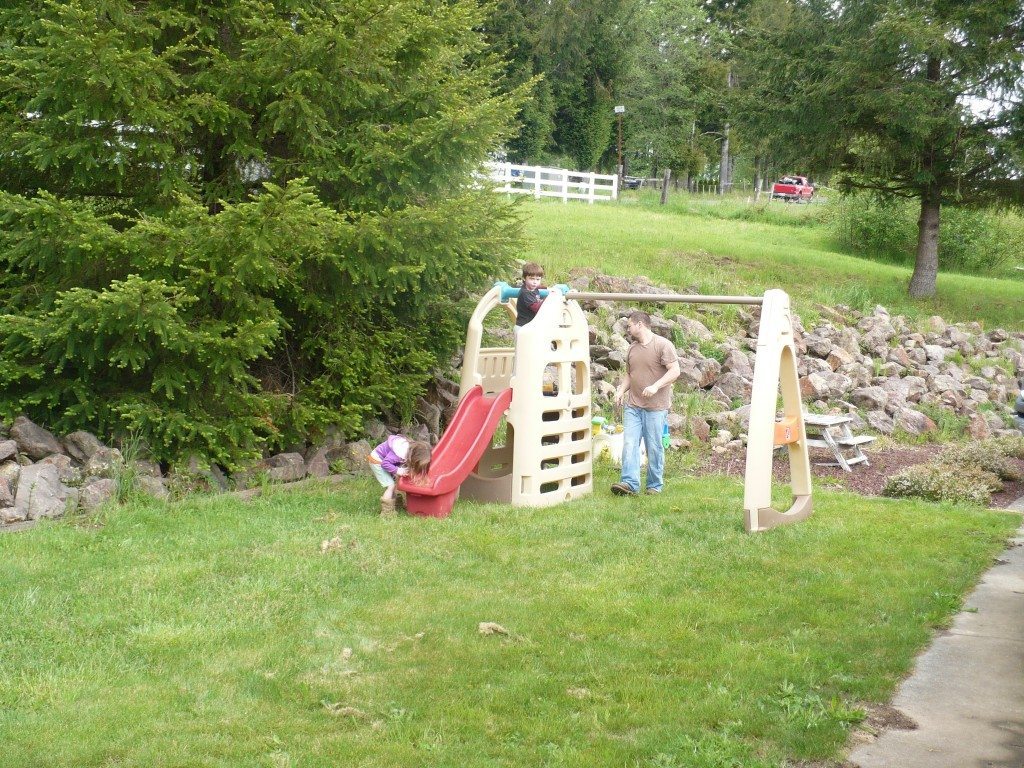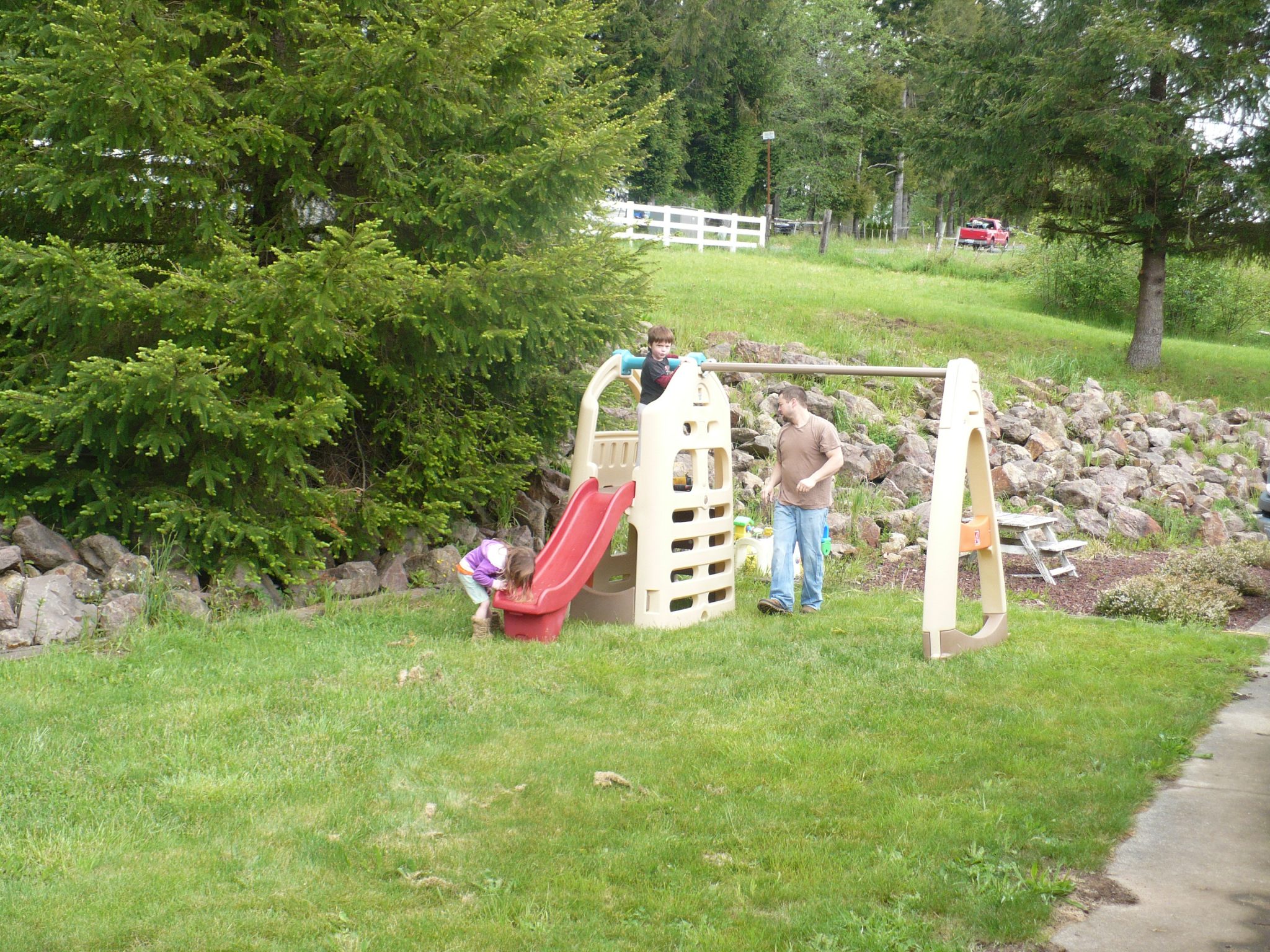 The swings are really sturdy and strong as are the chains. My son, who is 6, can get on the swing no problem. My daughter, who is 4, has a bit more of a challenge getting on the swing as she is not as tall and still really tiny. But her brother helps her up and she is just now learning to pump to get herself going.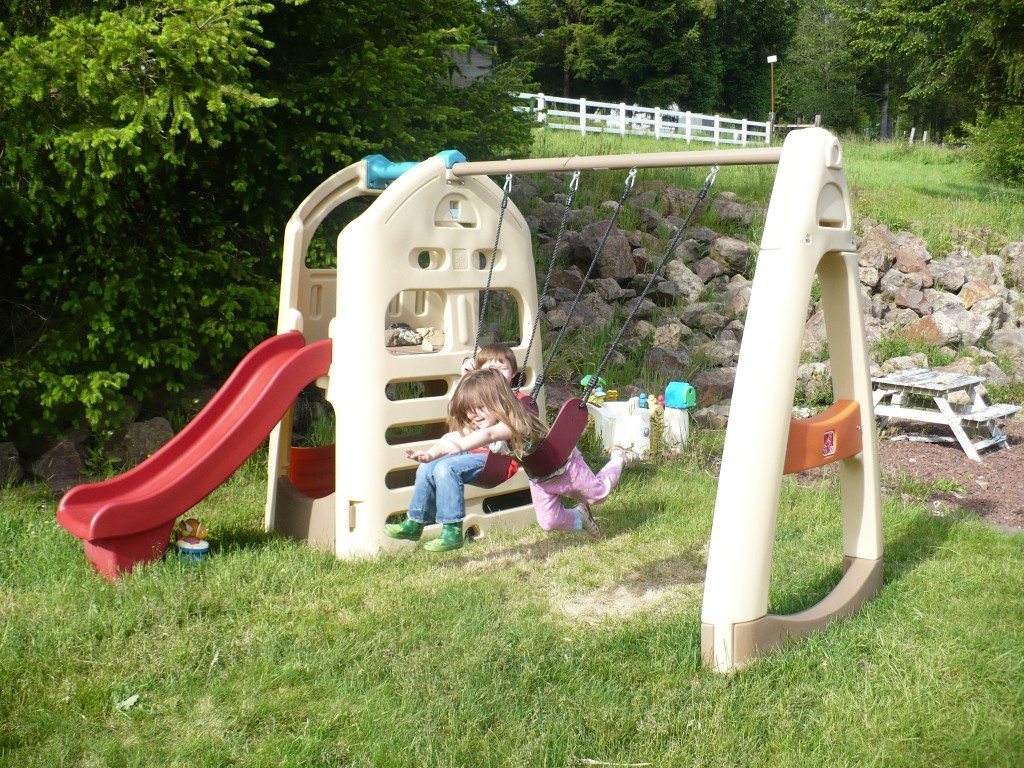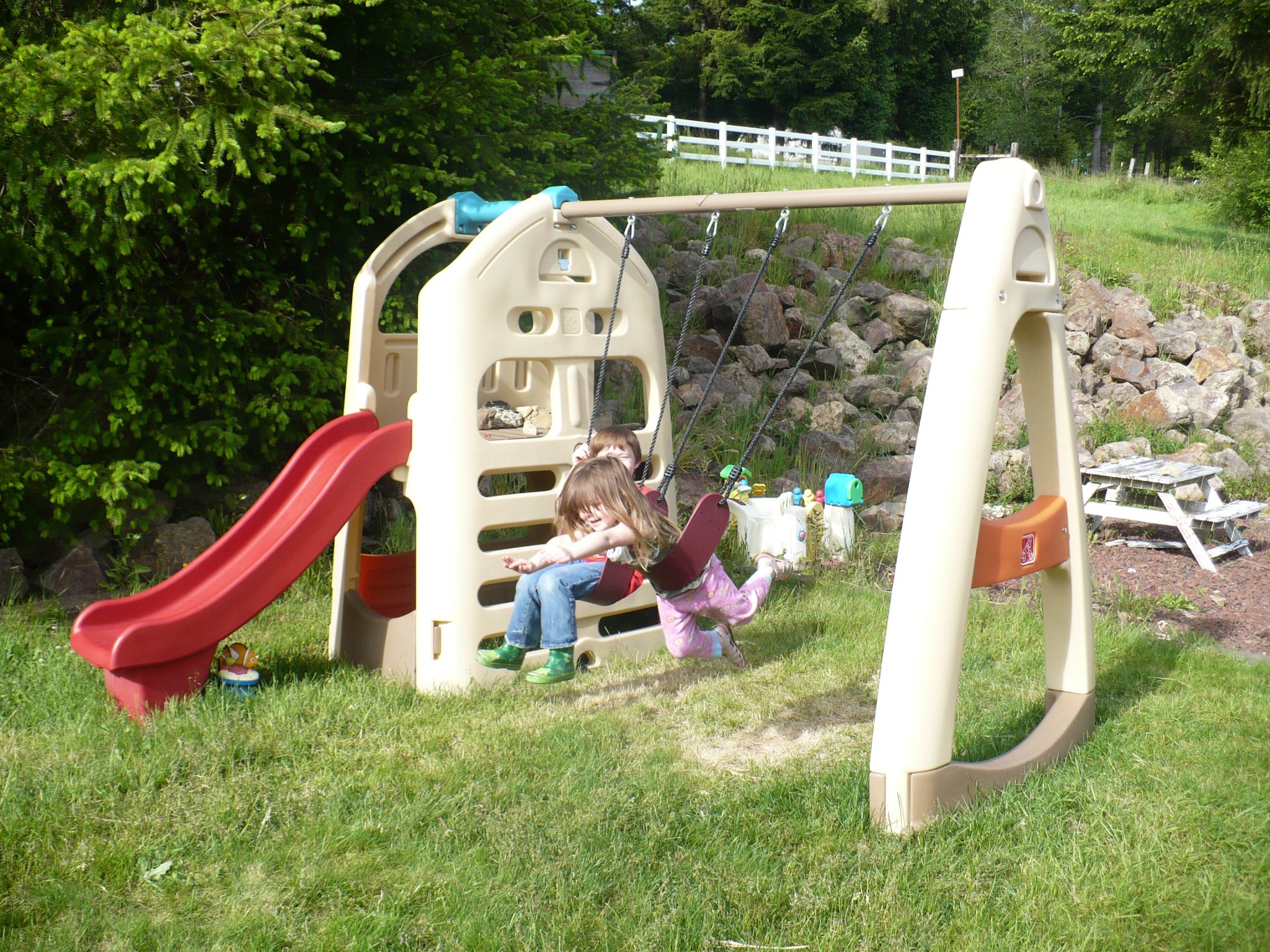 The frame of this structure is very strong too and made very well. This also has a super fun secret playhouse that  includes a fun half-door and crawl-through portals! My kids love this!! The sturdy slide is perfect for my children. We bought a little kiddie pool to put at the end of the slide, on warmer days, and my kids have so much fun going down the slide into the pool! Also, we put a sprinkler in front of the swings and my kids enjoy going through the sprinkler water on their swings! I use to do that as a child and I loved it too!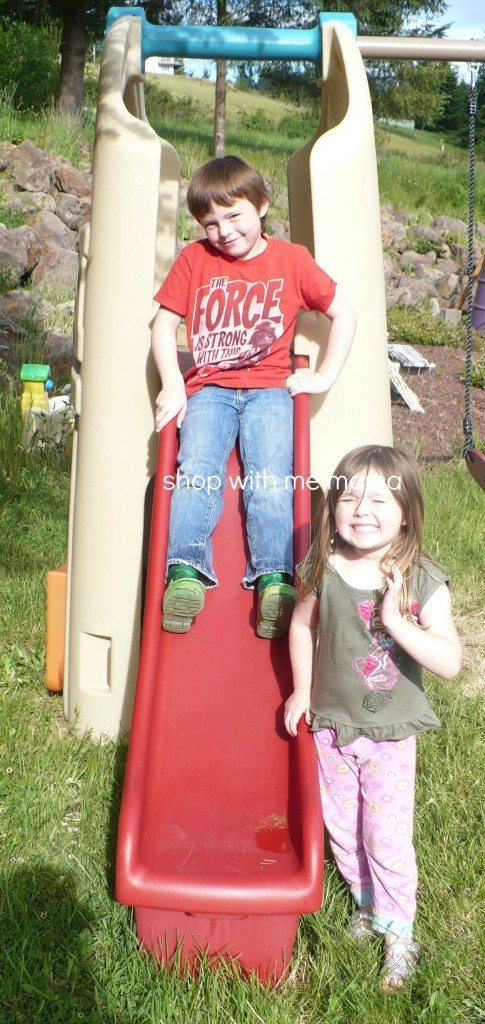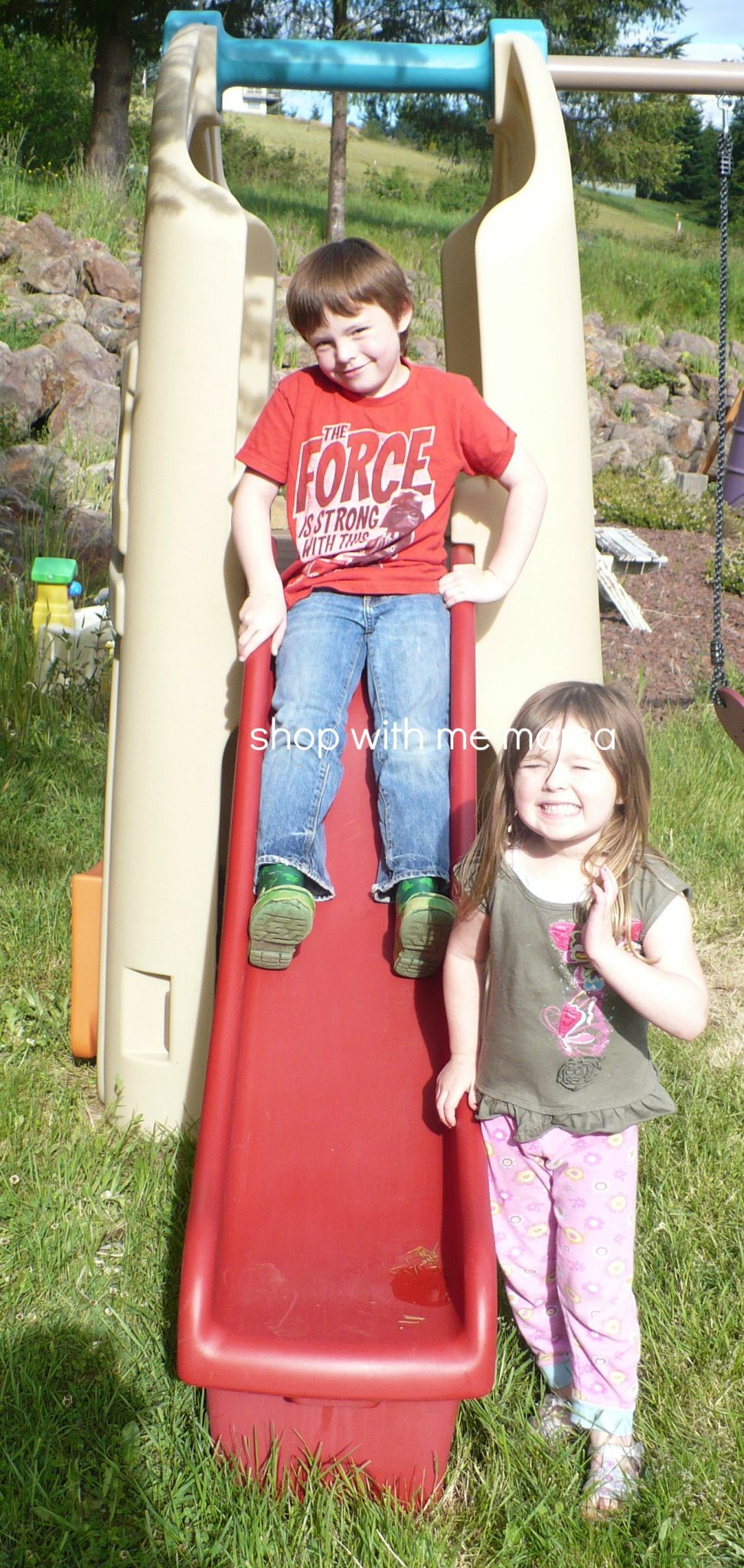 The recommended ages for this are 3-8 and maximum weight 250 lbs on climber and 75 lbs on each swing.  This is made in the USA of US and imported parts.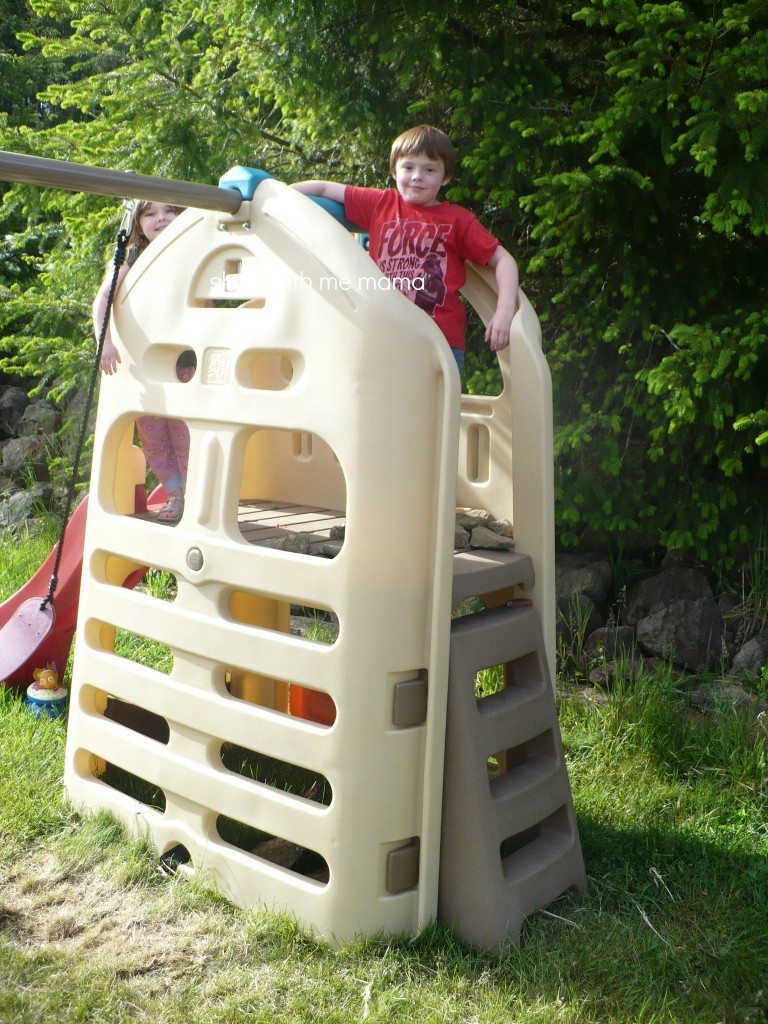 Buy
You can purchase the fun and entertaining Naturally Playful Playhouse Climber & Swing Extension online at Step2.com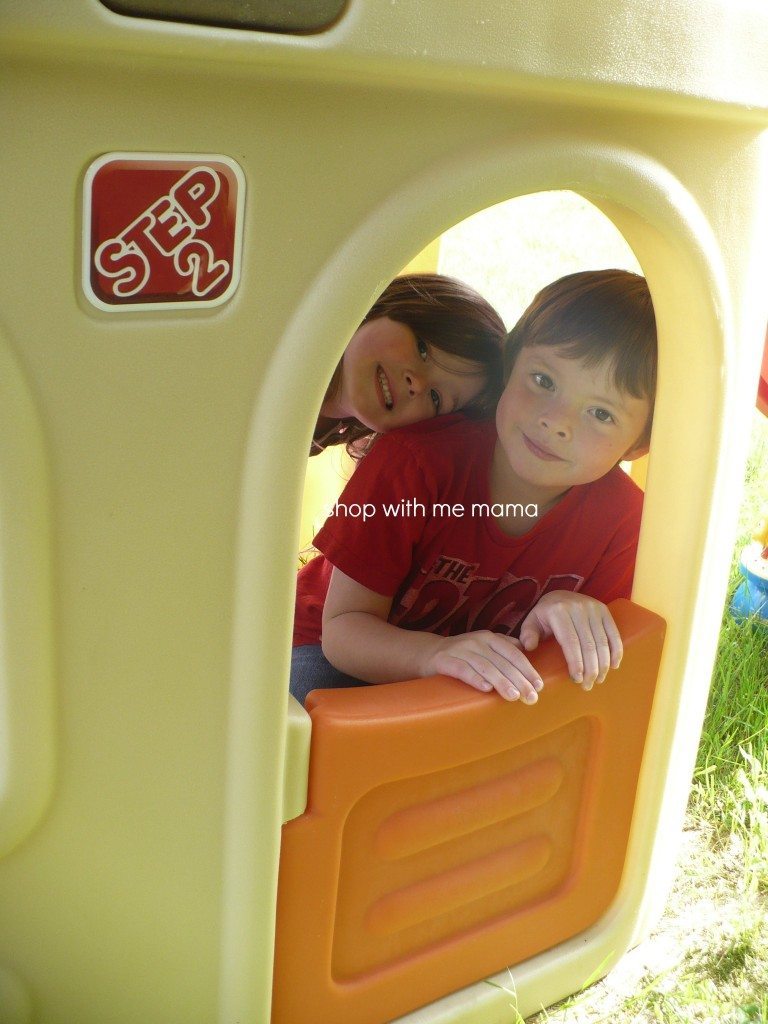 Disclosure:
I am a part of the Step2 Test Drive Moms and receive products, on occasion, to review and keep. The above thoughts and opinions are mine. Thanks!