If you read my blog you KNOW I absolutely love love love handmade soaps and beauty products, love them! I am completely in awe at all of the creative, crafty and genius people over at Etsy.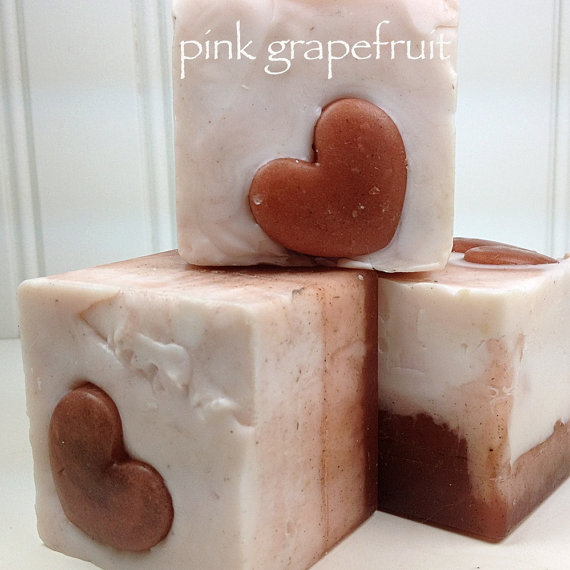 One person or store I stalk on Etsy is Blossom Soap Studio. OMG, the things this gal can make, wow. I am in love with all of her things. I wish I could do what she does!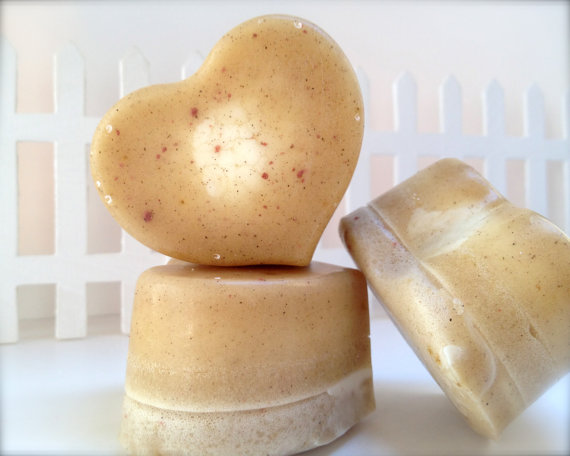 Blossom Soap Studio's soap is natural, organic and botanical. They feel that soap should be fun to use as well as pretty to look at and smell good (without any of the bad stuff!) and I totally agree with them! They create their soaps using organic oils, real botanical extras and pure essential oils. No perfumes, dyes, sls, foam boosters or parabens. Each one is unique and makes a great gift to keep or give (I prefer keeping ;)).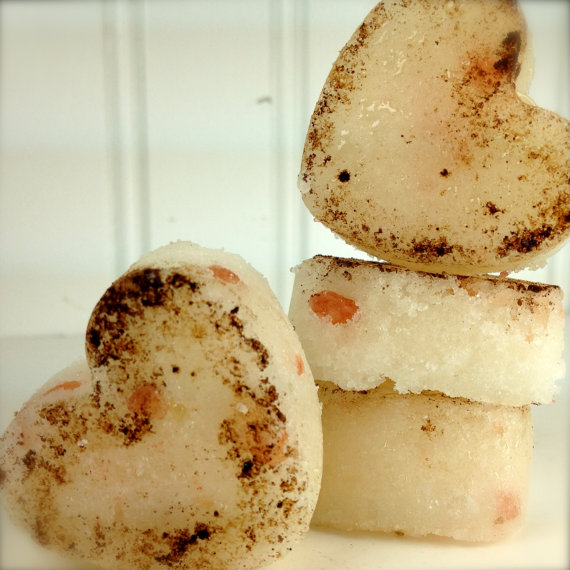 I got to sample her work, first hand! Woohoo! I received a gorgeous little packaged filled to the brim with some delicious and yummy bath products to use! Inside this adorable package, I found the following…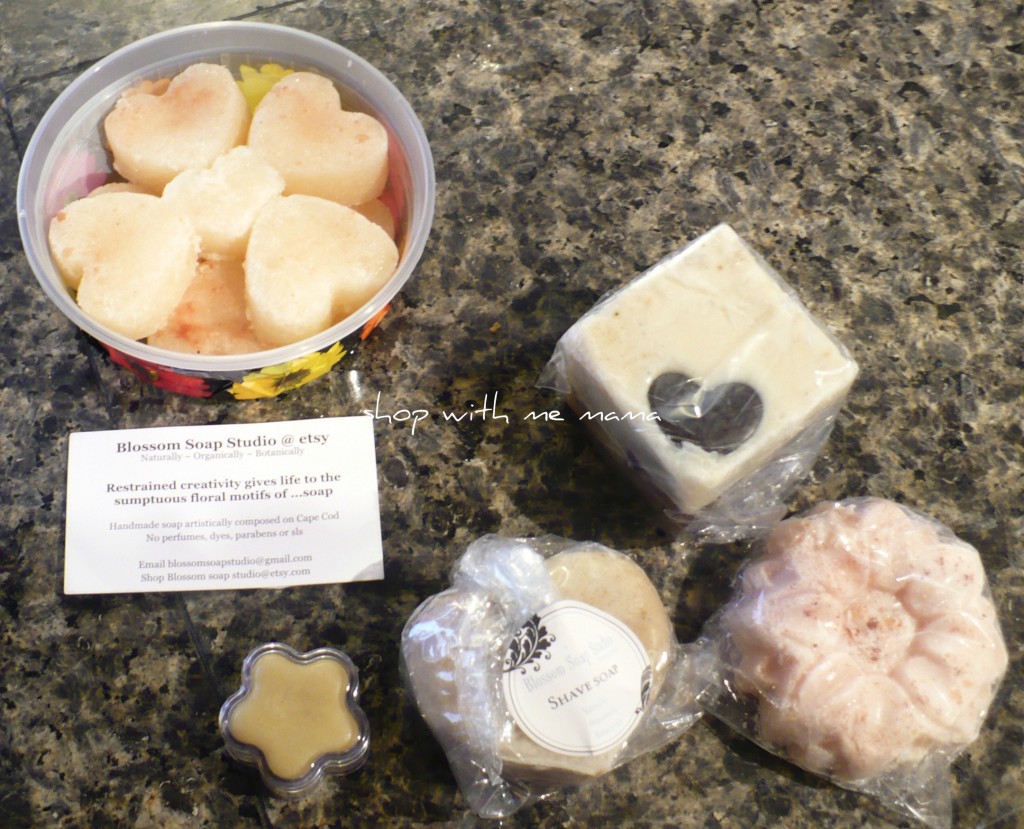 Tub of Bitty Blossom Scrubs
Womens Shave Soap
Valentine Soap
BUFF Hemp Lip Balm
Pink Grapefruit Valentine Soap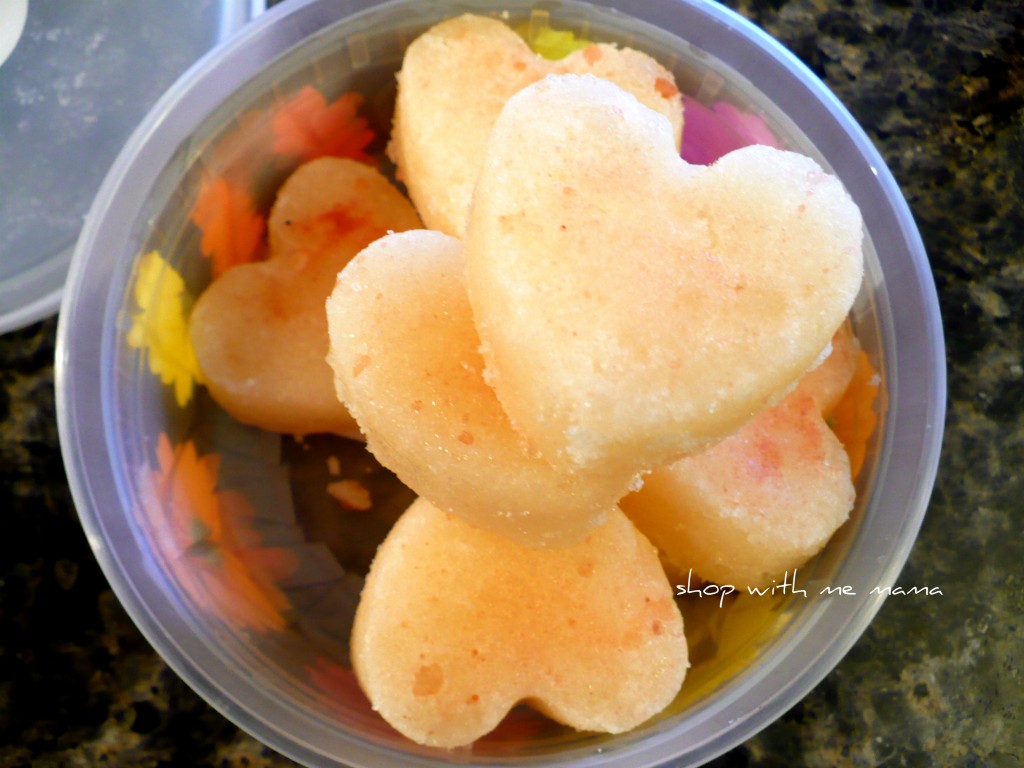 Heavens, I am so happy with all of these wonderful bath goodies! My kids love using them too and since they are natural and handmade, I feel great letting my kids use them on their delicate skin. It is very hard to find good products to use on my kids skin since it is so dang sensitive, but these products are great!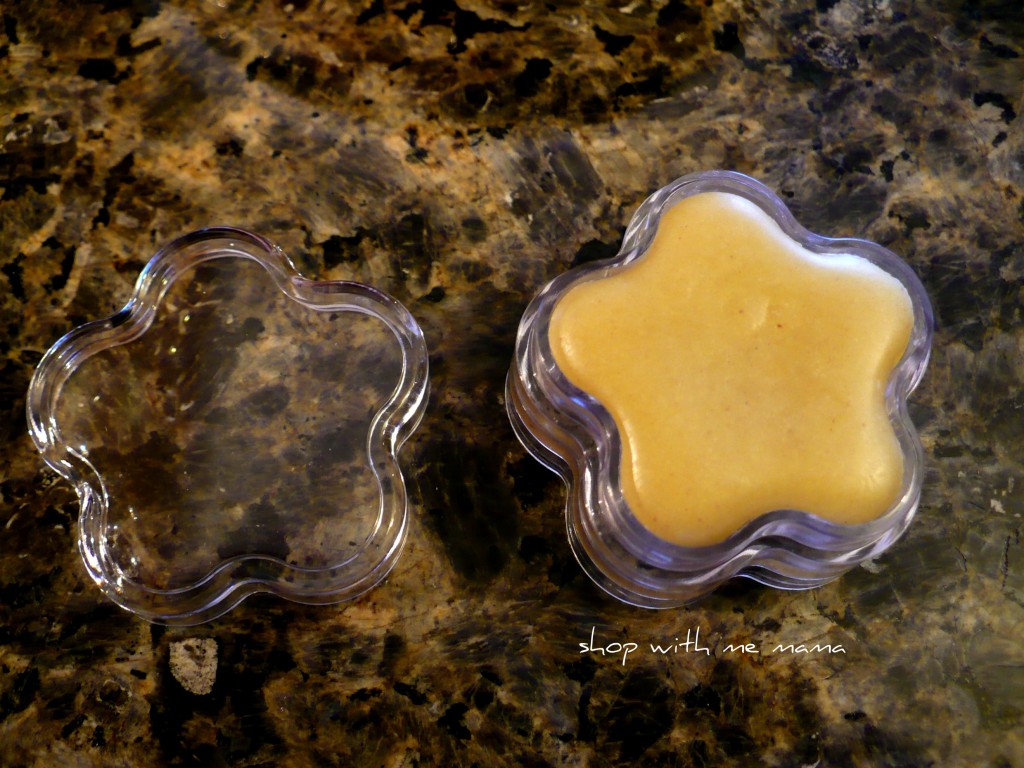 When I opened the package that I received, I smelled a delicious scent of pink grapefruit fill my room! Smells so good and just like a fresh, cut grapefruit is sitting next to me on my counter! Yummy I tell you 🙂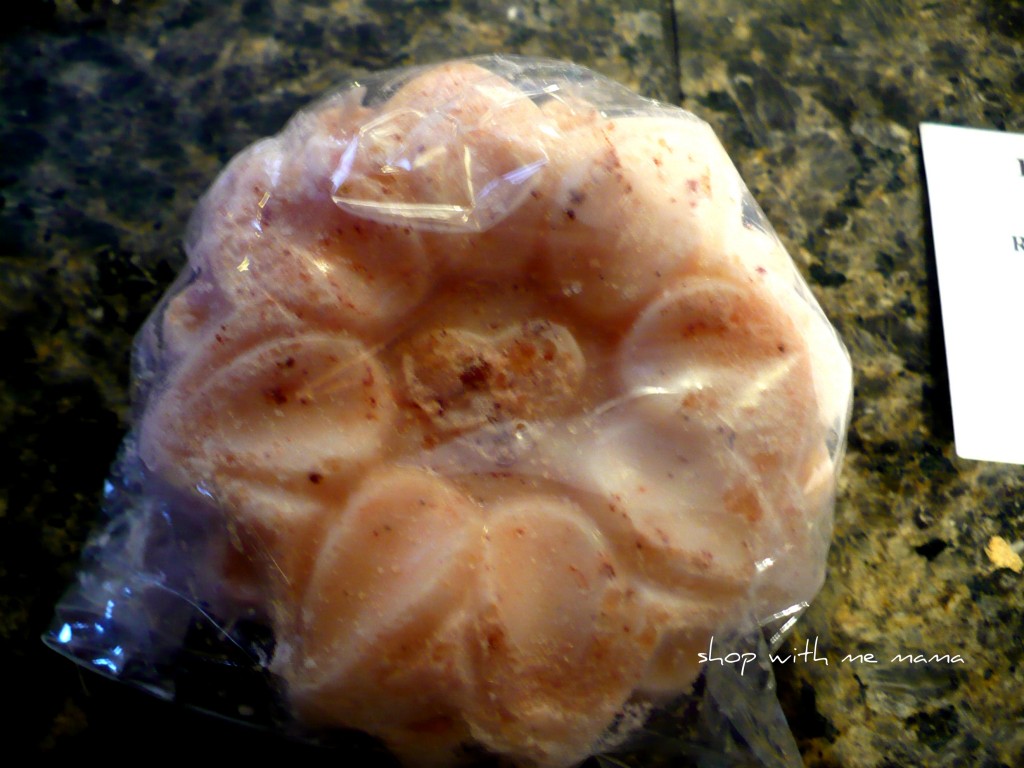 I could go on and on with the pictures, really I could, but I will let you visit her site on Etsy to see what adorable and pampering things she has on their for Valentines Day and every day!! Go, NOW!
Buy
You can purchase Blossom Soap Studio Handmade Soap by visiting them online at http://www.etsy.com/shop/BlossomSoapStudio
Disclosure:
I was sent product to review. These are my own honest opinions, thanks!