This post is all about Budgeting Tips So You Don't Go Broke this holiday season! It's the time of year where people can get a little spendy. With the holidays swiftly approaching, people are thinking about hosting special dinners, buying gifts, and going on trips. But in the process, utilities go up to cover heating costs and people can get a little relaxed with their budgets. For some, this isn't a big deal, but for others, it's important to stay on track and create a plan for those big purchases while still having a buffer for emergencies. Things happen, and you want to be prepared even during this fun and festive time of year.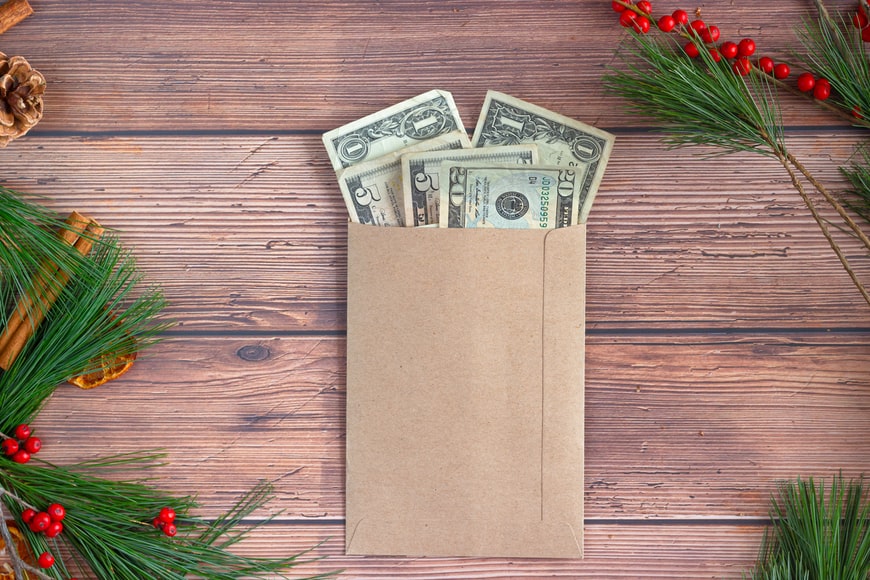 Budgeting Tips So You Don't Go Broke This Holiday Season
Keep a Buffer For Emergencies
Many people are great about paying their bills each month, but they forget to leave a buffer for emergencies. In the cold winter months, you want a plan if the heater breaks, or you need to make an expensive car repair. Setting aside a little from each paycheck and putting it in a savings account that you can easily access when you need it can help. If something major happens and you don't have quite enough for it, you can always contact a loan agency to help.
Slow Down Your Debt Payoff Plan
Pay your minimum balances, but if you've been working hard to pay extra on your debts, slow down on the overpayments each month. By temporarily focusing on only the minimum, you'll have more money to do the fun things you enjoy during the holiday season without going over budget. This can keep you from getting into debt over the holidays for unnecessary items. It can also give you a bit of relief that can help you power through on paying off debt after the holidays are over.
Keep a Written Budget
Budgeting in your head is a recipe for disaster. Write down your budget. Prioritize your necessary bills like housing and food costs. Then focus on your minimum debt payments. Lastly, you can add in all the fun expenses you need over the winter and the holidays. Budget for gifts, extra for going out to eat, and add in enough for any events or dinners you plan to host. You can even budget for things like decorations and extra gas for going to more places.
Shop With Cash
It may be enticing to sign up for the latest credit card to save 10% off your big holiday purchase, but it's important to shop for only the amount of money you have set aside for those items. By shopping with cash, you'll need to stay within your budget more carefully. There is something that happens in your brain when you use a credit or debit card for purchases that makes you more prone to overspending. Because of this tendency, you'll want to make store purchases with cash. It also makes you less likely to impulse buy which is the main reason people go over budget on a shopping trip.
Use Shopping Lists
Shopping lists are an efficient way to ensure you get everything you need. They also help you stay on budget by reducing the chance of impulse buying. When you're buying items for a holiday party, for instance, you want to make sure you get all the ingredients you need. But you don't need to focus on buying yourself a new movie and some new clothes unless it's something you've planned for and it's on the list for that shopping trip. And for some people, there is a sense of accomplishment they feel when they check things off the list.
Buy Strategically
Certain kinds of gifts go on sale at unique times. If you know you are planning to purchase items like electronics, software, and other entertainment, wait until these sales if you want to get a good deal. Additionally, you can buy other things throughout the year to save for the holidays. Plan to buy new lights after the holidays are over if you know you have light strands to replace. You can easily buy the things you want during the season when you know when to do it.
It's not necessary to go broke over the holidays to make it enjoyable for yourself and others. With these budgeting tips, you'll find that you can enjoy all the things the season brings without guilt.