Having Holiday decor delivered to your door?? Yes, please!!! Enjoy holidays hassle-free with the Holiday Haul Box. The themed subscription boxes are great for friends, moms, and grandmoms who love to have their homes filled with seasonal decorations. It takes the stress out of shopping and makes for a well-rounded holiday gift. Seven stylish boxes are offered with the Halloween, Thanksgiving, and Christmas or Hanukkah boxes now available for gifts!
*Products received, opinions are my own.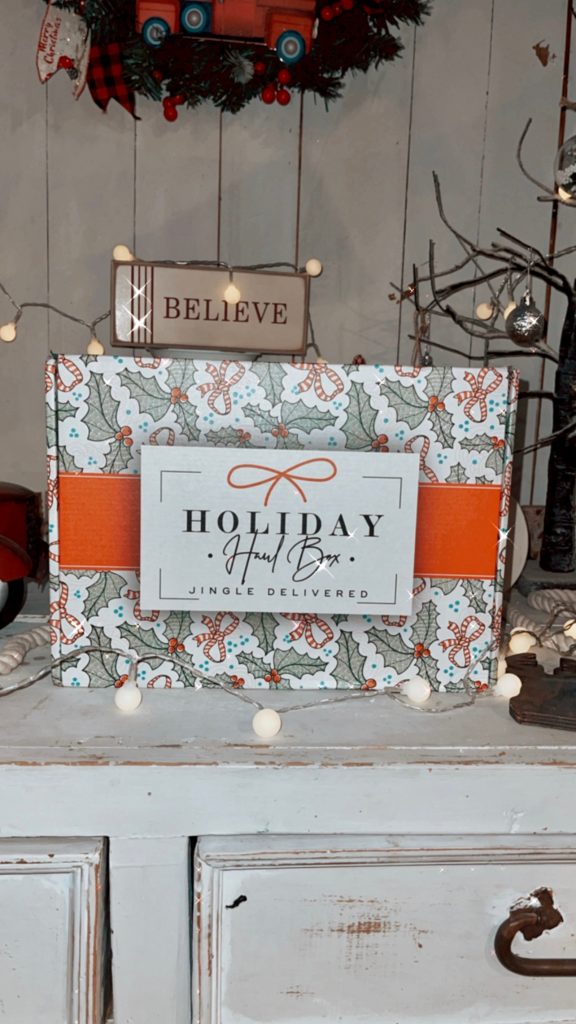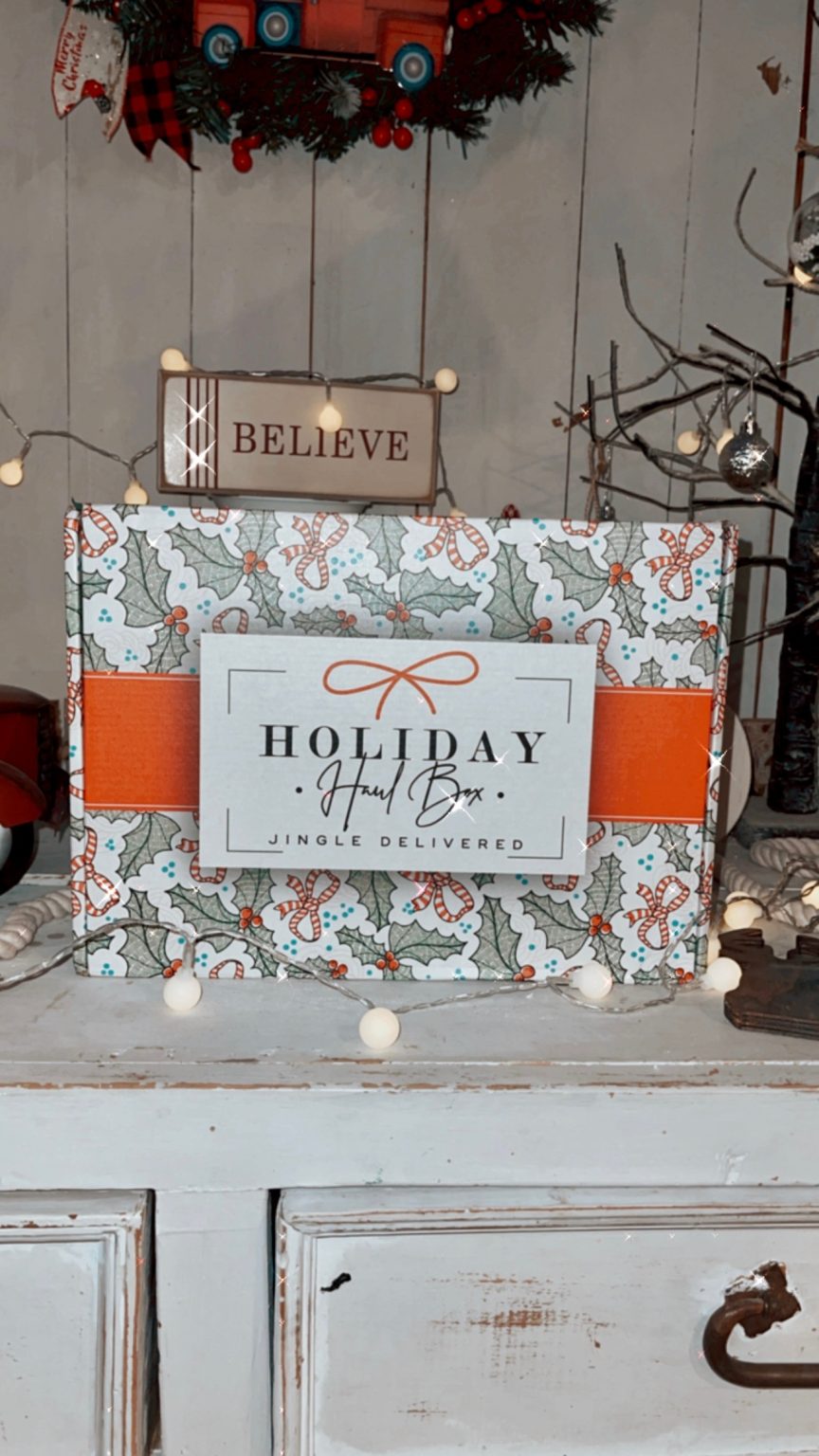 I received the Christmas Holiday subscription box and you guys, I absolutely LOVE LOVE LOVE it!! It is totally my style and everything inside of the box was something I loved and wanted to use to decorate my home with this holiday season! And yes, we are already decorated for Christmas 🙂 Now, we just have to bake our cookies for Santa 😉
What Does The Christmas Holiday Haul Subscription Box Include???
There are quite a few adorable and farmhouse-style holiday decorations nestled inside this box! Watch my video to see what you will get!
Why Subscribe to HHB?
Holiday Haul Box is dedicated to celebrating every holiday with you! They do the work, YOU have the FUN! Here are some reasons why you should subscribe:
Fresh, Fun Holiday Decor: Holiday Haul Box (HHB) is dedicated to curating beautiful, stylish, and on-trend holiday decor for your home with this unique subscription box service. They take the hassle out of holiday decor!
Unparalleled Unboxing: You are going to love this! Fun from start to finish – they want you to look forward to your HHB delivery and almost not want to open it because it's so pretty…almost! Pro tip: re-use the box to store your holiday decor for next year -it's pretty, organized, and eco-friendly!
Shipping is INCLUDED: Need we say more? No surprises at checkout – INCLUDED 3 DAY shipping to the 48 contiguous states. Shipping to Canada is available for an additional shipping fee. COVID-19 has slowed shipping, we apologize for any delays.
Customer Care: Fast, friendly support! They know how important their customers are and they will do their very best to make your experience with HHB amazing! They aim to respond within hours of an inquiry because they know how important your concerns are!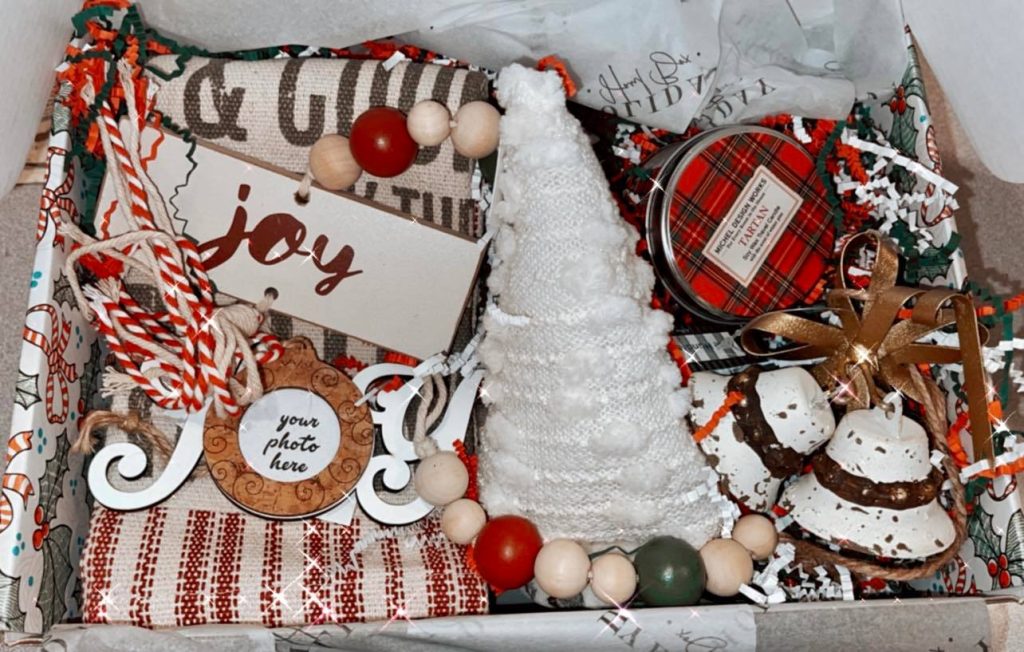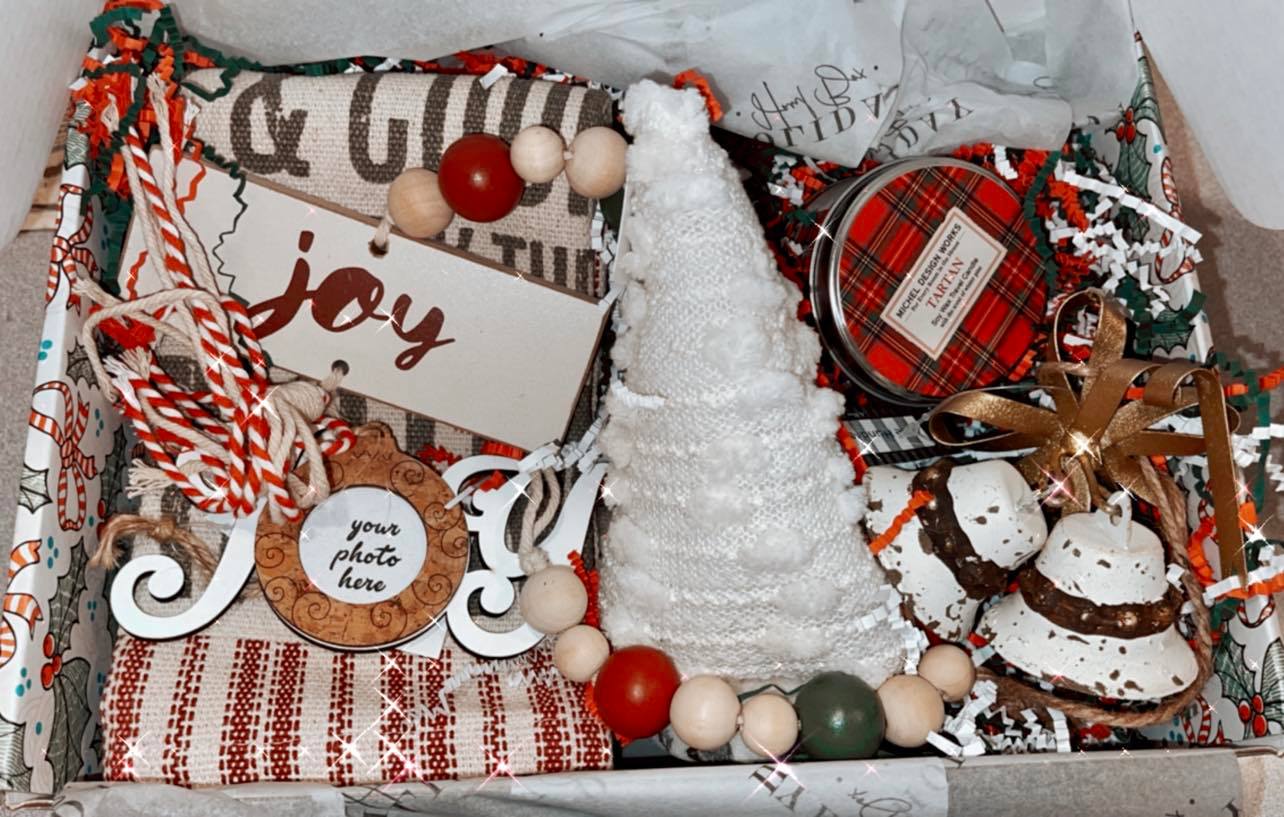 Information About Subscribing to the Holiday Haul Subscription Box
You will receive ALL 7 HOLIDAYS – Valentines Day, St. Patrick's Day, Easter, 4th of July, Halloween, Thanksgiving & Christmas. Also Available Passover & Hanukkah. You will get 6-9 beautifully curated, coordinated, and on-trend items per box!
With your first purchase of an HHB, you are pre-paid for your first box. Subsequent boxes automatically renew on the 15-20th day of the month the box ships. See the schedule here OR Pay upfront & receive 10% off EACH box.
Can You Send A HHB As A Gift?
Absolutely, what a lucky person! Your gift recipient will be thrilled with an HHB! The HHB is unique, fun, and thoughtful – the perfect gift! They will also include a personalized gift card for your recipient – they do the work, you have the fun! To send a gift start by clicking here.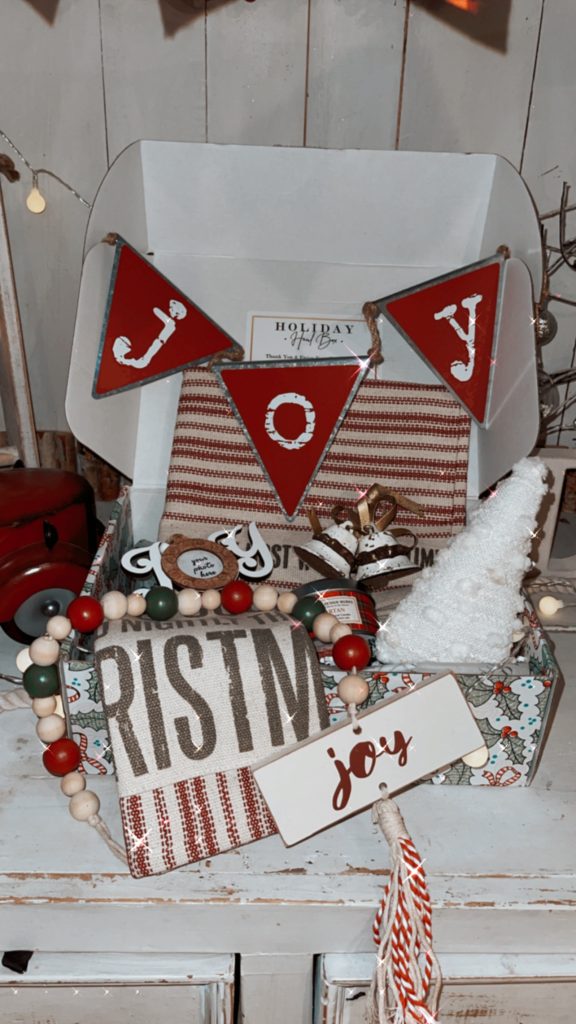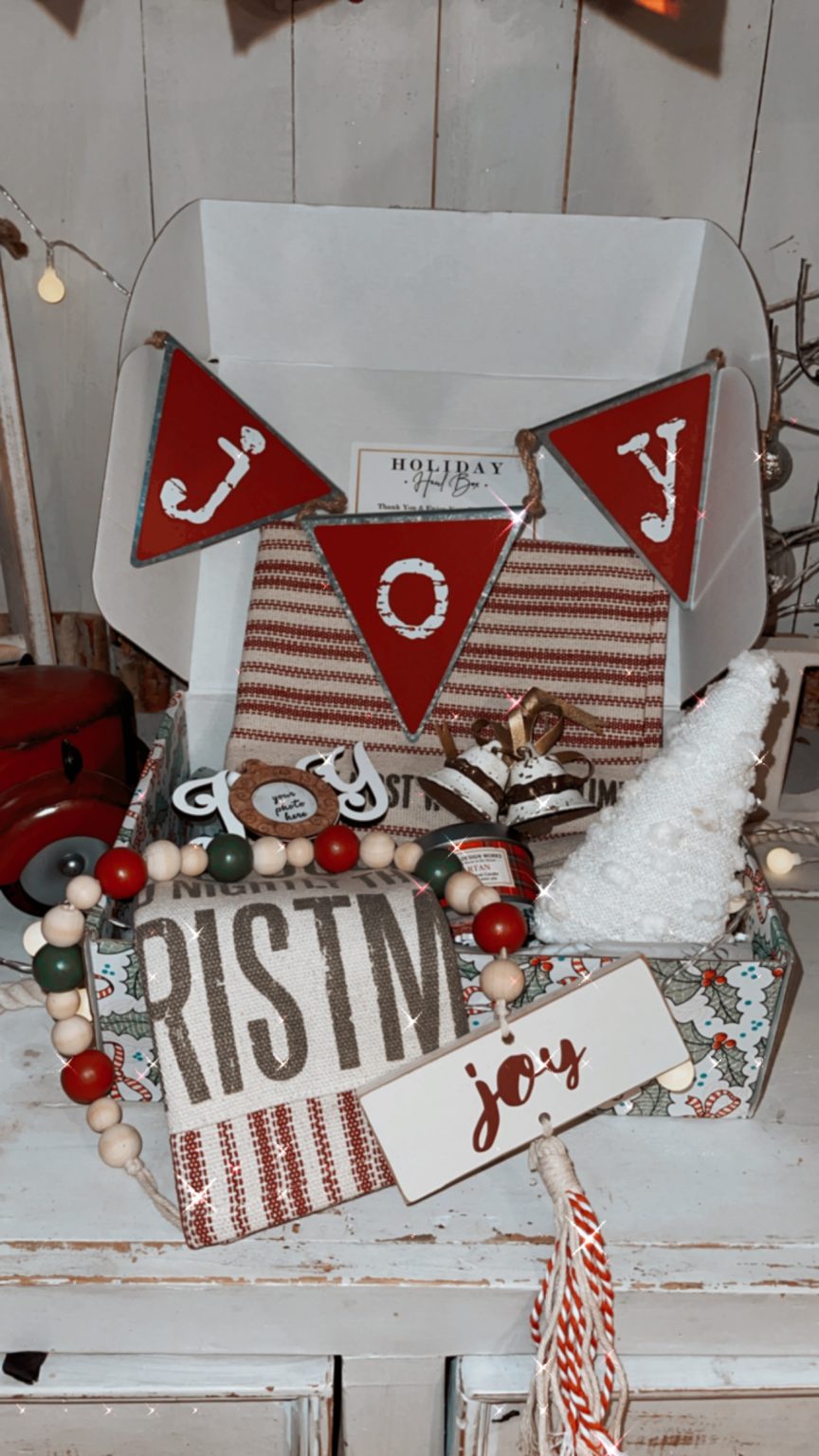 Black Friday Holiday Haul Box Sale!
The Holiday subscription box is having an early Black Friday sale going on now – it's 25% off your first subscription box with code: BLACKFRIDAY25
Buy The Holiday Subscription Box!!!
Each Haul is $79.99 & 3 DAY Shipping INCLUDED! Holiday gift-giving is made easy! GIFT a subscription or a single gift box for the holiday lover in your life, or a gift for yourself! This holiday subscription box is a unique & thoughtful gift! They do the work, YOU can relax! Here is the link to get yours: https://www.holidayhaulbox.com/.
WIN!
One lucky person is going to win a CHRISTMAS Holiday Haul Box like the one I received!!! Yay!!
Rules
The contest is open to US residents ages 18+. This giveaway will end on November 30, 2021, at 11:59 pm MT. The winner will have only 48 hours to claim their win or a new winner will be selected. I am NOT responsible for lost or stolen mail (DUH!).
If you can't see the form to enter below, you can enter HERE too.
PIN IT