There is nothing like having cakes delivered to your door! Especially during times like these. Since we were unable to go anywhere for so long, having things like sweets delivered directly to you, seems so nice!
Clarkson Avenue Crumb Cakes are baked using a family recipe from 1950s Brooklyn, NY, and come in a variety of flavors beyond the crowd-pleasing classic, including blueberry, salted caramel, and more!
They are available in 8×8 size or a 12-pack of perfectly portioned individual servings called Crumbkins. All of the cakes are made with natural ingredients and are preservative-free. They also have a gluten-free version.
*A Crumb Cake Was Received.
Cakes Delivered To Your Door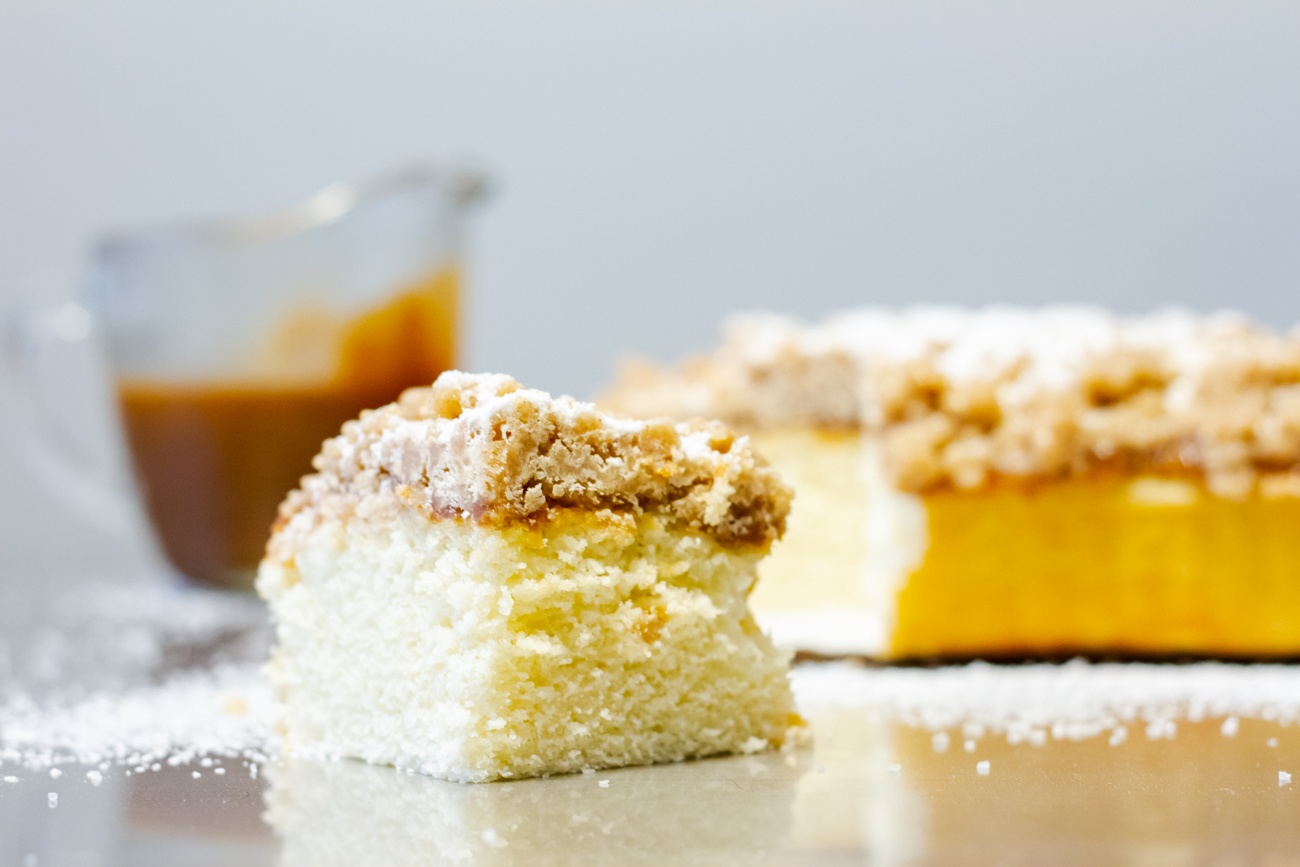 Celebrate this Mother's Day (May 10th!!) with the nostalgic treat of classic crumb cake! These cakes are moist and so delicious! I received the Salted Caramel Crumb Cake, and it was SO yummy!
My whole family enjoyed this crumb cake. Their cakes are moist, the crumbs are piled on, and they only use high-quality, all-natural ingredients.
Their Crumbkins are one-of-a-kind miniature crumb cakes, and all of the flavor you get in their cakes, in bite-size servings! Each box delivers a dozen crumbkins. Their crumbkins are available in the same classic flavors you love, in little bite-sized pieces! YUM.
Crumb Cake Flavors
They carry many different flavors of Crumb Cakes, see below:
*Clarkson Classic (also carry gluten-free): This is the cake that started it all! The Clarkson Classic Crumb Cake is a throwback to the good old days when crumb cakes were the king of New York.
*Salted Caramel: This cake puts a contemporary spin on an old classic by adding a gooey layer of homemade caramel – dusted lightly with sea salt – right between the cake and the crumbs. Resulting in that salty-sweet vibe that's all the rage these days.
*Raspberry: For our Raspberry Crumb Cake, we take our classic cake and a generous layer of raspberry preserves right between the cake and the crumbs. The result is a beautiful contrast of tart and sweet that complements each other perfectly.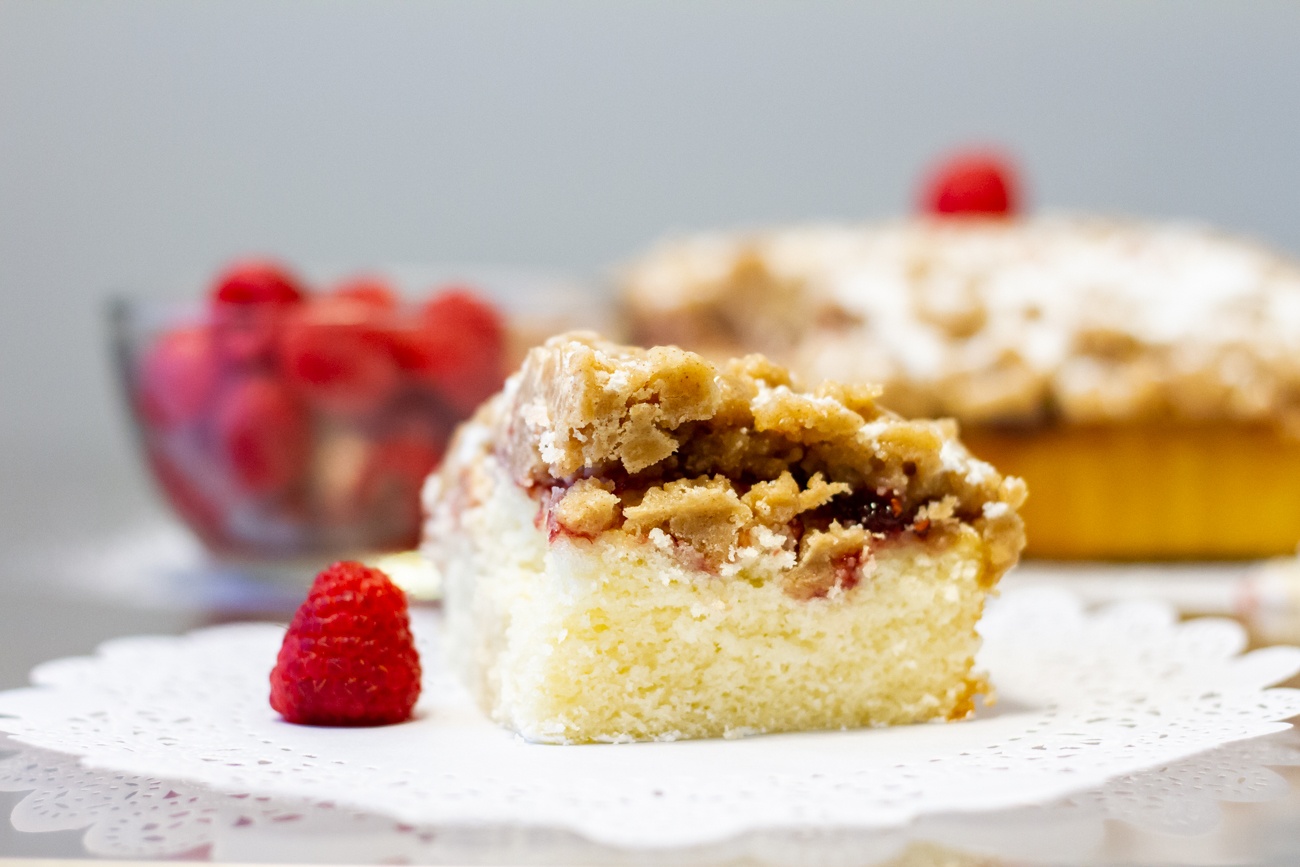 *Blueberry: Do you like blueberries? Do you like crumb cake? Then you're going to love our Blueberry Crumb Cake! We take our classic recipe and bake plump and juicy blueberries right into the cake, for berries and cream-inspired treats.
*Brooklyn Blackout: ATTENTION CHOCOLATE LOVERS!!!! This cake is for you. Our take on the legendary Brooklyn Blackout cake is a chocolate lover's dream!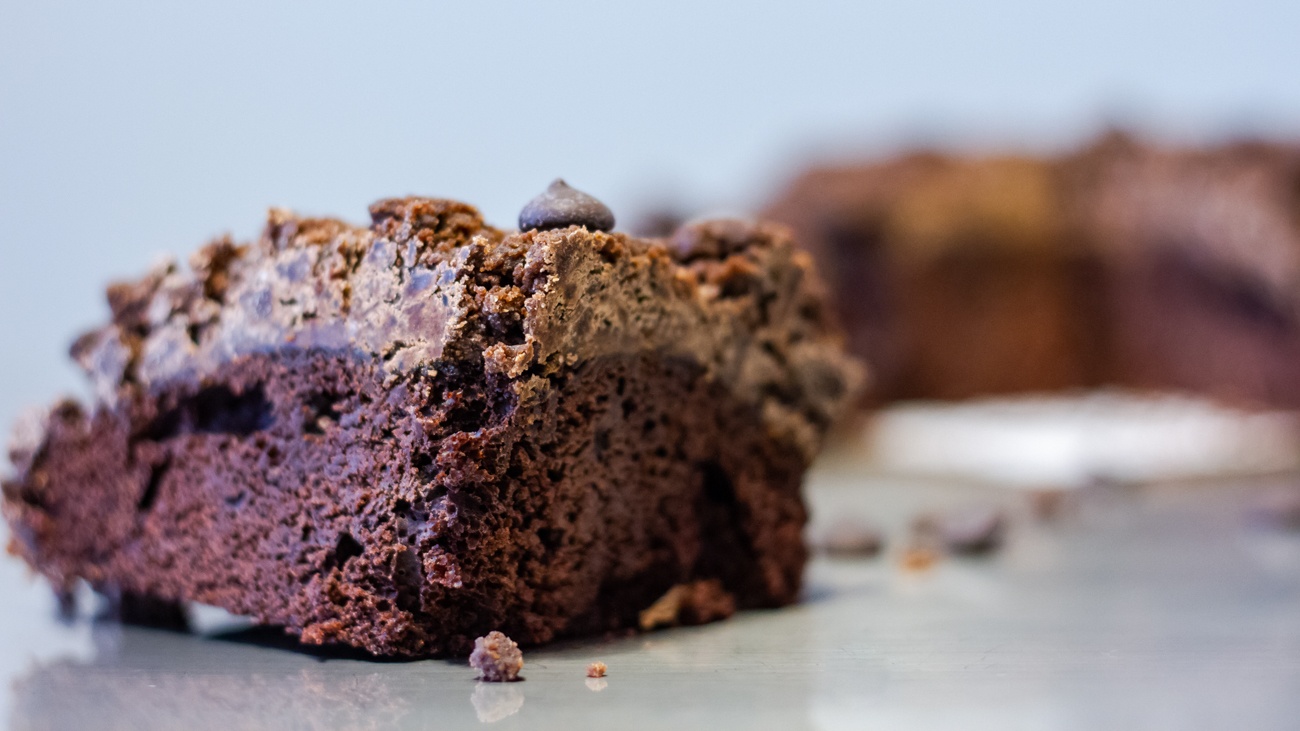 *Brooklyn Joe: This cake is a fan favorite! Want to know why? It's because we combine three of your favorite flavors – chocolate, coffee, and cinnamon – into every bite.
*Raspberry Blackout: This cake is for grown folks. It's a sensual combination of rich chocolate and delightfully tart raspberry that will definitely put you in the mood for………… more cake.
*Mint Blackout: Our legendary Brooklyn Blackout Crumbkins – with a hint of mint! Name a more perfect combination. Don't worry, we'll wait……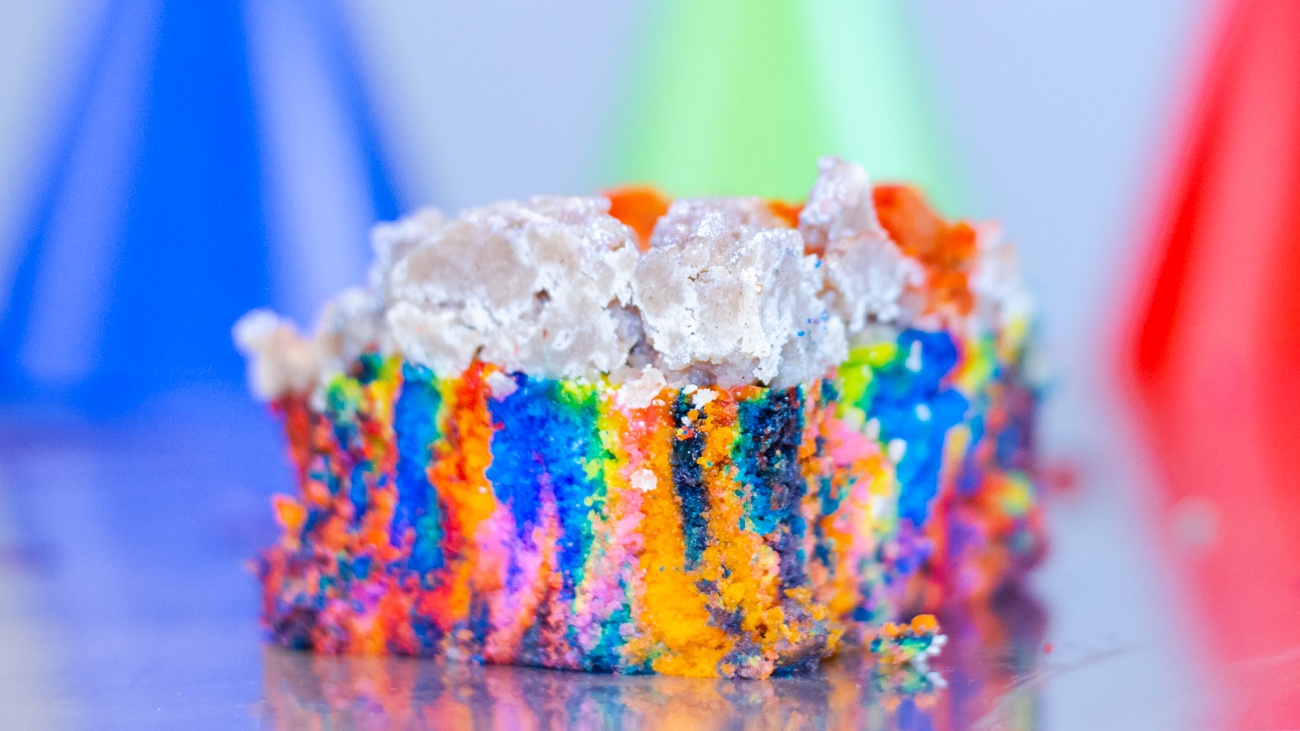 *Birthday Cake: It's time to celebrate, the Clarkson Avenue way! Our Birthday Crumb Cakes are the hit of any birthday celebration (and the next morning, if there's any left)! It's a Brooklyn-style crumb cake that's tie-dyed for a truly festive look.
*Peanut Butter And Jelly: When the classic pairing of peanut butter and Jelly meets our classic crumb cake, the result is a mouthful of flavor! We take our delicious vanilla cake and add a thick layer of raspberry preserve, then top it off with our one-kind peanut butter crumbs. It's PB&J, the Clarkson Avenue way!
*Crumb Cake of the Month: Right now, their crumb cake of the month is Kitty's Carrot Crumb Cake! Every month they have a new one for you to choose from! Mmmm!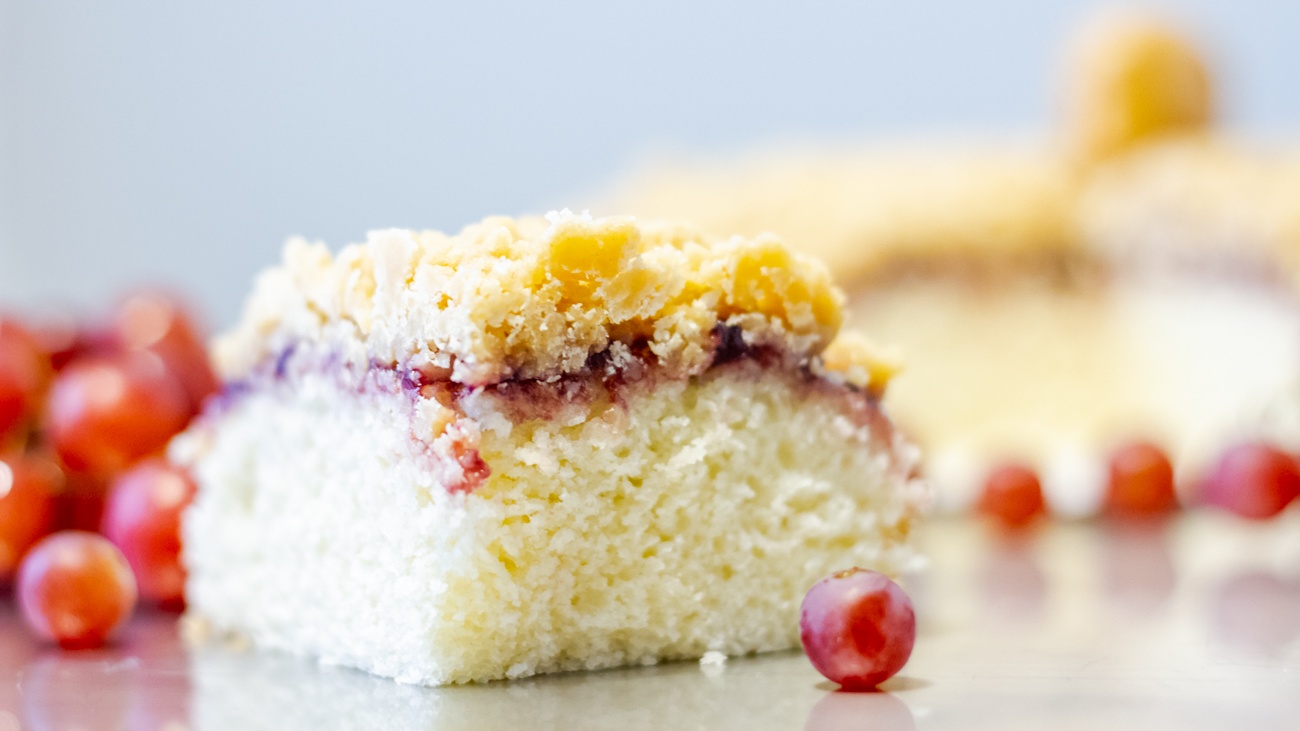 All About Crumb Cakes Delivered To Your Door!
With all of their options and generous crumb toppings, their crumb cakes, and crumbkins are not to be missed! Their online bakery offers many options for your next special occasion.
Delivered fresh and delicious, Clarkson Avenue Ny Style Crumb Cakes and Crumbkins are perfect for any day you want to remember. Baby showers, birthday parties, and holidays are all made more special when the right crumb cake appears.
They are currently an online bakery only. So you can visit them online, select which yummy crumb cake you want to devour, and have it delivered straight to your door.
Order Your Crumb Cake Today!
Their normal shipping days are Monday through Wednesday. Please allow 1-3 days for your order to be processed – this ensures you receive the best NY-style crumb cake possible.
Your order will normally arrive between 2-3 business days from the time it is processed. Visit them online to select your yummy crumb cake! They offer free shipping on orders over $35.
Cake Of The Month Subscription
Never miss a flavor with our Cake of the Month Subscription! Sign up for a period of 3, 6, or 12 months and we'll ship you a delectable new Crumb Cake each month so that you can try them all. Sign up for 12 month Cake of the Month Subscription and receive a 15% discount on each cake!