In this blog post, we will discuss car safety tips and how to keep your teen safe on the road. Now more than ever, with a multitude of available distractions, the open road is an extremely dangerous place for all drivers. For drivers who are brand new to the road, especially teenagers, there are a variety of dangers to be aware of.
The most obvious distractions to a driver include things like cell phones and loud music or eating while driving. However, there is a multitude of other potential hazards for teen drivers, and this article will dive into how you can ensure your teen is safe on the road.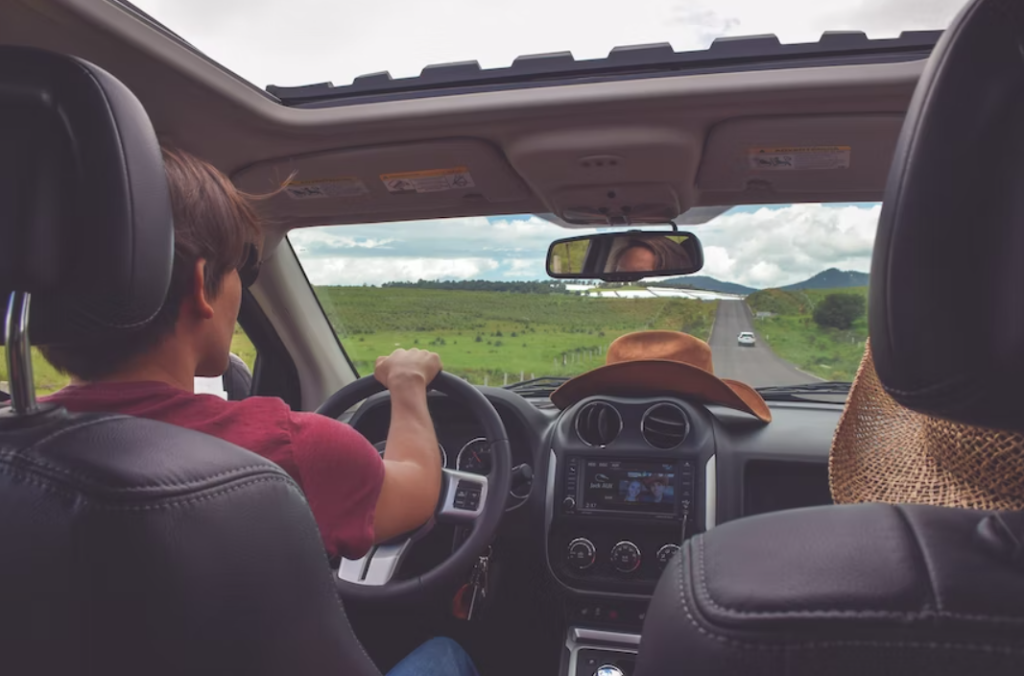 Car Safety Tips: Keeping Your Teen Safe on the Road
Common Distractions
In order to keep your teen safe on the road, and further educate them on road safety, It is important to understand the most common forms of distraction while driving.
The leading cause of car accidents in the United States is distracted driving, which falls under 3 categories: visual, cognitive, and manual. Some examples of visually distracted driving (taking your eyes off the road) include, but are not limited to:
Looking and/or glancing at your passenger

Observing a car crash on the side of the road

Glancing at your phone or GPS
Some examples of cognitive distracted driving (taking your mind off the road) include, but are not limited to:
Driving under the influence of drugs or alcohol

Daydreaming and/or zoning out

Engaging in conversations with passengers
Finally, a few examples of manual distracted driving include, but are not limited to:
Eating food while driving

Messing with the car stereo/entertainment system

Applying makeup while driving
Now that these examples have been laid out, we can explore the intricate risks that cell phone use can pose for teenage drivers.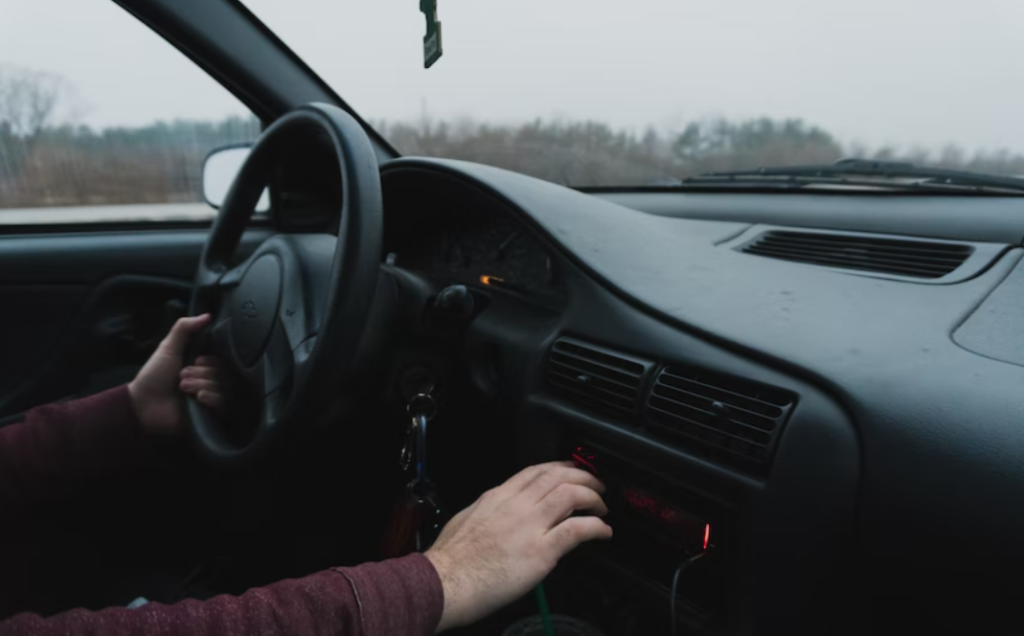 Cell Phone Use While Driving
Using a cell phone while driving is one of the most dangerous forms of distracted driving, as it puts the driver, as well as other drivers on the road at serious risk of injury or death.
The car accident lawyers at Douglas, Haun, & Heidemann P.C. say that cell phone use is a leading cause of car accident cases they see.
There was once a time when it was believed that hands-free devices such as Bluetooth would eliminate these dangers. Although a hands-free cell phone device may reduce the risk of car accidents, it still counts as cognitive distracted driving – your mind is focused on the conversation rather than the road.
Texting poses an even greater risk because it counts as a manual, cognitive, and visual distraction! Your eyes, mind, and hands are all off of the road, and in a span of 4.6 seconds, that is the equivalent of driving the entire length of a football field with your eyes closed.
Before your teen embarks on their driving journey, make sure that they understand the risks associated with cell phone use.
It can be helpful for teenagers to turn their phones to a "do-not-disturb" setting, or place their phone in the glovebox/center console before they get on the road.
The Dangers of Speeding
Each year, speeding alone kills tens of thousands of people on the road. The reason for drivers speeding on the road can vary; from someone rushing to be on time to emotional outbursts. Whatever the reason, it is important to acknowledge the potentially deadly consequences that come with speeding.
Be sure to educate your teen on the dangers of speeding, especially road racing, another cause of deadly speeding accidents.
For a teenager, driving fast can be fun and exhilarating. As a parent, it is always a good idea to lead by example when it comes to driving so that your teen has safe driving habits to mimic.
Things You Can Do Moving Forward
In order to ensure your teen's safety on the road, there are a few things you can do to help minimize the risks that driving poses.
First, make sure that they are aware of all the potential dangers, such as distracted driving and impaired driving. Sharing this article with them is a good start. Awareness in itself can be a powerful tool.
Secondly, you can practice safe driving with your teen as they learn. Pick out specific routes, and have a plan when you're in the passenger seat.
Lastly, teach your teen how to react to other cars on the road. More often than not, the dangers of the road lie in the hands of other drivers. It is important that your teen is observant and safe when it comes to the open road.
I hope you enjoyed my post about Car Safety Tips: Keeping Your Teen Safe on the Road. If you have anything you want to add, please leave me a comment below! Thank you!