If you are looking for chew dog toys made in USA, then you need to know about Sodapup! They make all sorts of dog chew toys. They make dog chew toys for all types of chewers! Original for super chewers, Puppy for the tender mouths of teething pups, and Magnum, which is their signature black formula for dogs that destroy everything!
Since durability is their thing, Sodapup specializes in innovative toys for power chewers and will replace any toy within 30 days if you're not satisfied. I like that kind of guarantee!
We have three dogs. Two that are outside dogs and they LOVE to chew on things. And, we have an indoor pup that also loves to chew on things every once in a while. The outdoor dogs are avid chewers and Daisy is a 'sometimes' chewer. So, I loved that Sodapup sells different types of chewers to match your dog's chewing habits.
*Products received. This post includes my affiliate links.
Chew Dog Toys Made In USA
And, Sodapup carries a huge selection of chew dog toys made in USA. They not only have a little compartment inside them to hold delicious dog treats, but they come in a variety of shapes, sizes, and characters, or other fun things! I absolutely LOVE their Halloween selection! SO fun! Plus, these toys are easy to clean. Put them in your dishwasher (on the top rack!) and wash them! Easy peasy that they are dishwasher safe!
Miss Daisy received an assortment of dog chew toys! Since she is a mild chewer, she received dog chew toys that she would be able to nibble at easily. Miss Daisy loves her new chew toys! She especially likes the smaller ones we received, since her mouth is not so big! The two dogs outside LOVE the bigger chew toys we received!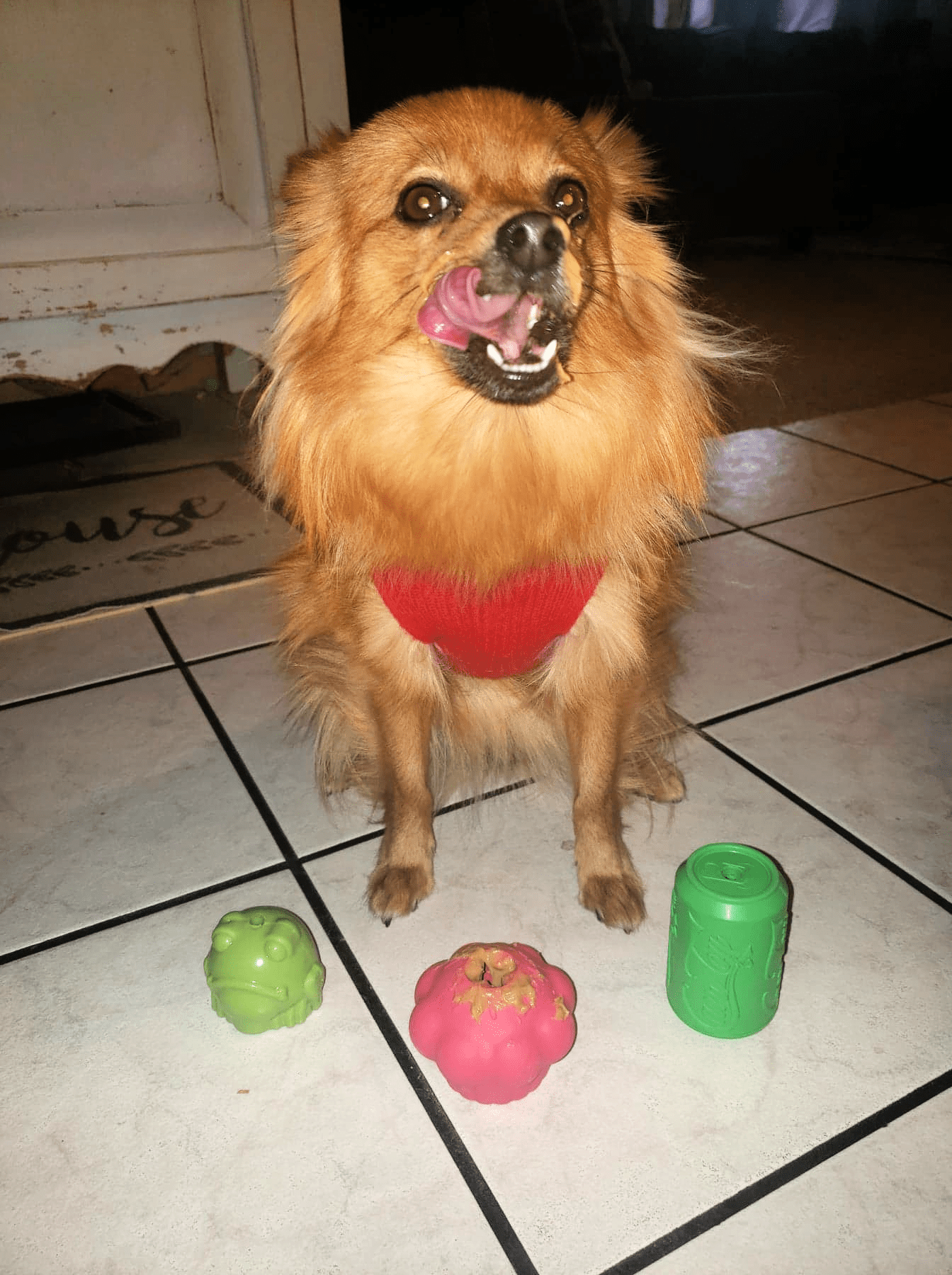 We fill them with yummy treats like peanut butter and our dogs can stay busy chewing on these toys for at least 30 minutes at a time! This is a great and healthy way to keep your dog's mouths busy chewing on something other than shoes, or other things we don't want them chewing on!
Sodapup's Halloween toys are the BEST! They are awesome!
There are 6 Halloween dog chew toys to choose from:
* MKB The Jack-O-Lantern Toy: The Jack-O-Lantern Toy is designed to withstand the abuse of most "power chewer" dogs. And, of course, this a Chew Dog Toys Made In USA!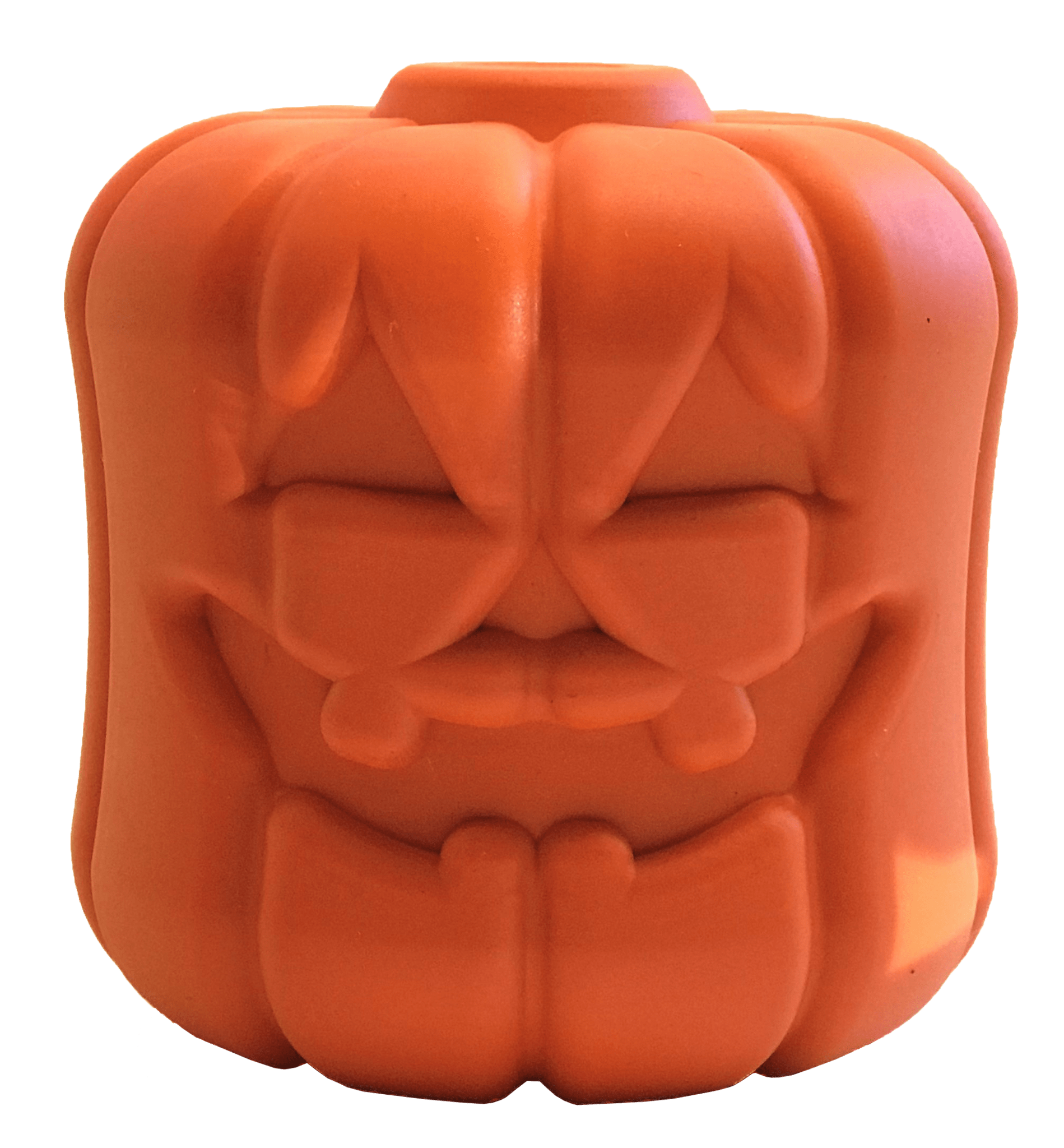 *Sodapup Vampire Bat: This ultra-durable nylon toy is designed and built to withstand even the most aggressive chewers. This toy helps keep your dog entertained and solves problem chewing behaviors.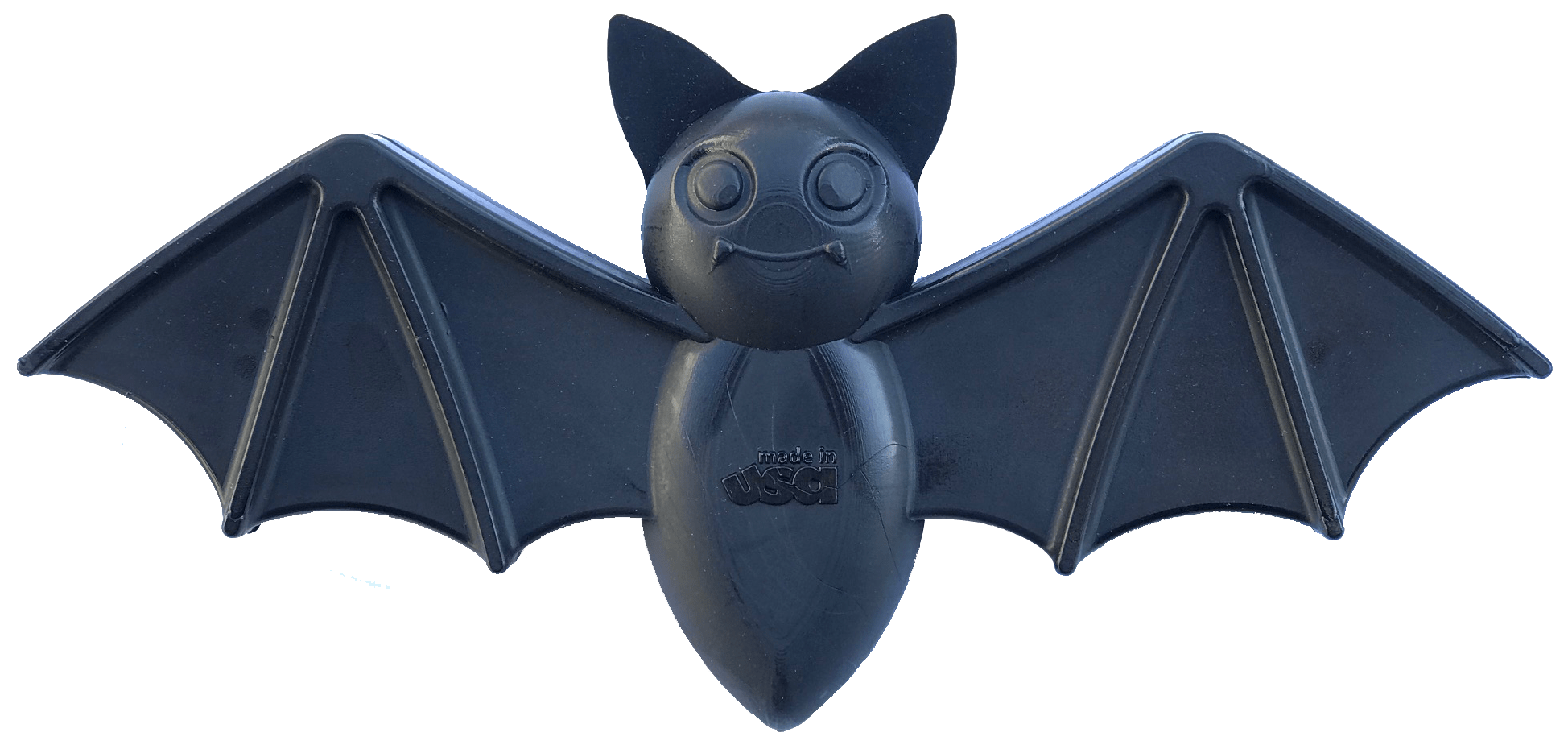 *MKB Headstone Chew Toy: Reduces problem chewing, helps reduce boredom, and relieves separation anxiety.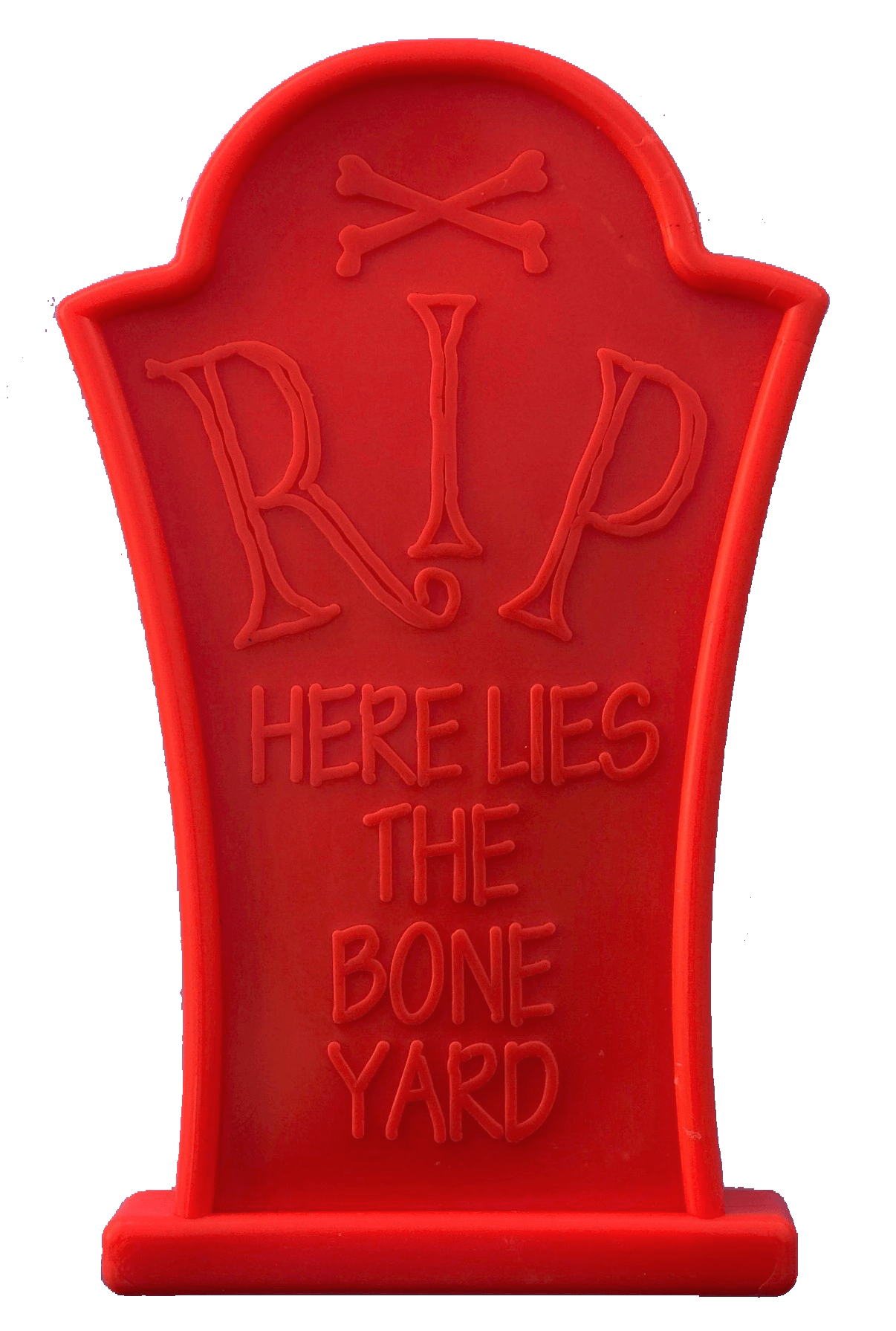 *MKB Glow in the Dark Sugar Skull: This spooky dog chew toy and treat dispenser glows in the dark!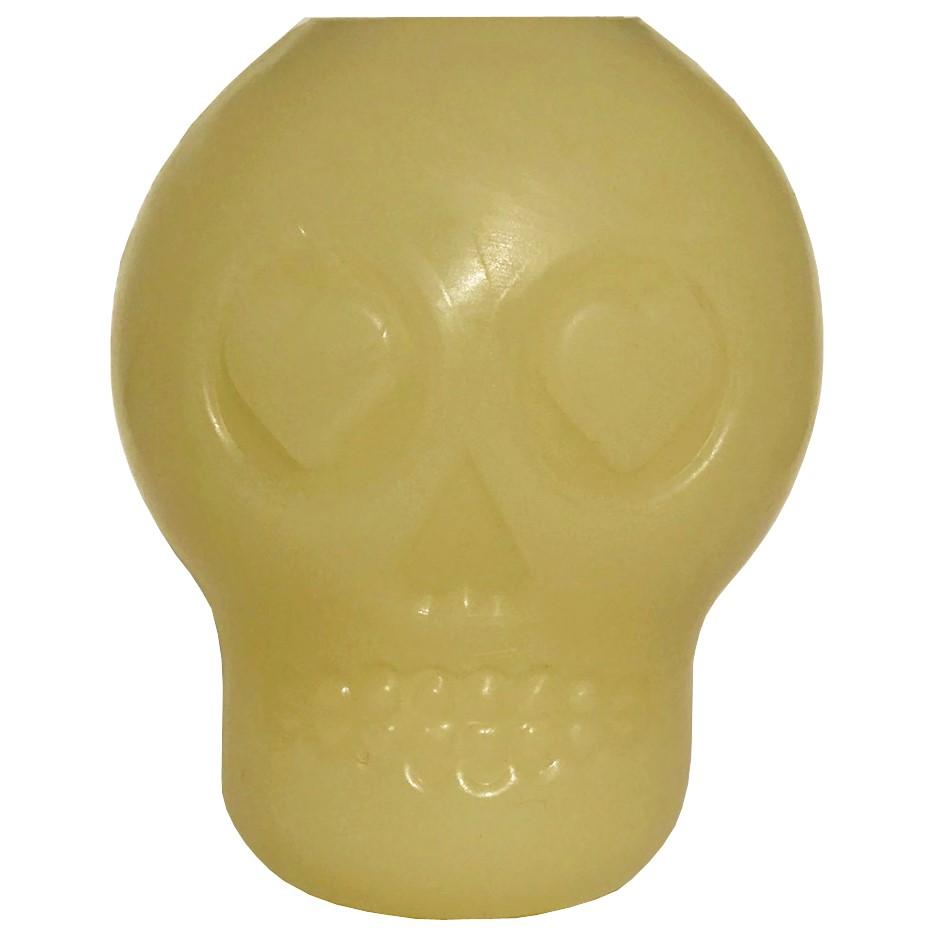 *MKB Magnum Sugar Skull: The Skull Toy is designed to withstand the abuse of most "power chewer" dogs.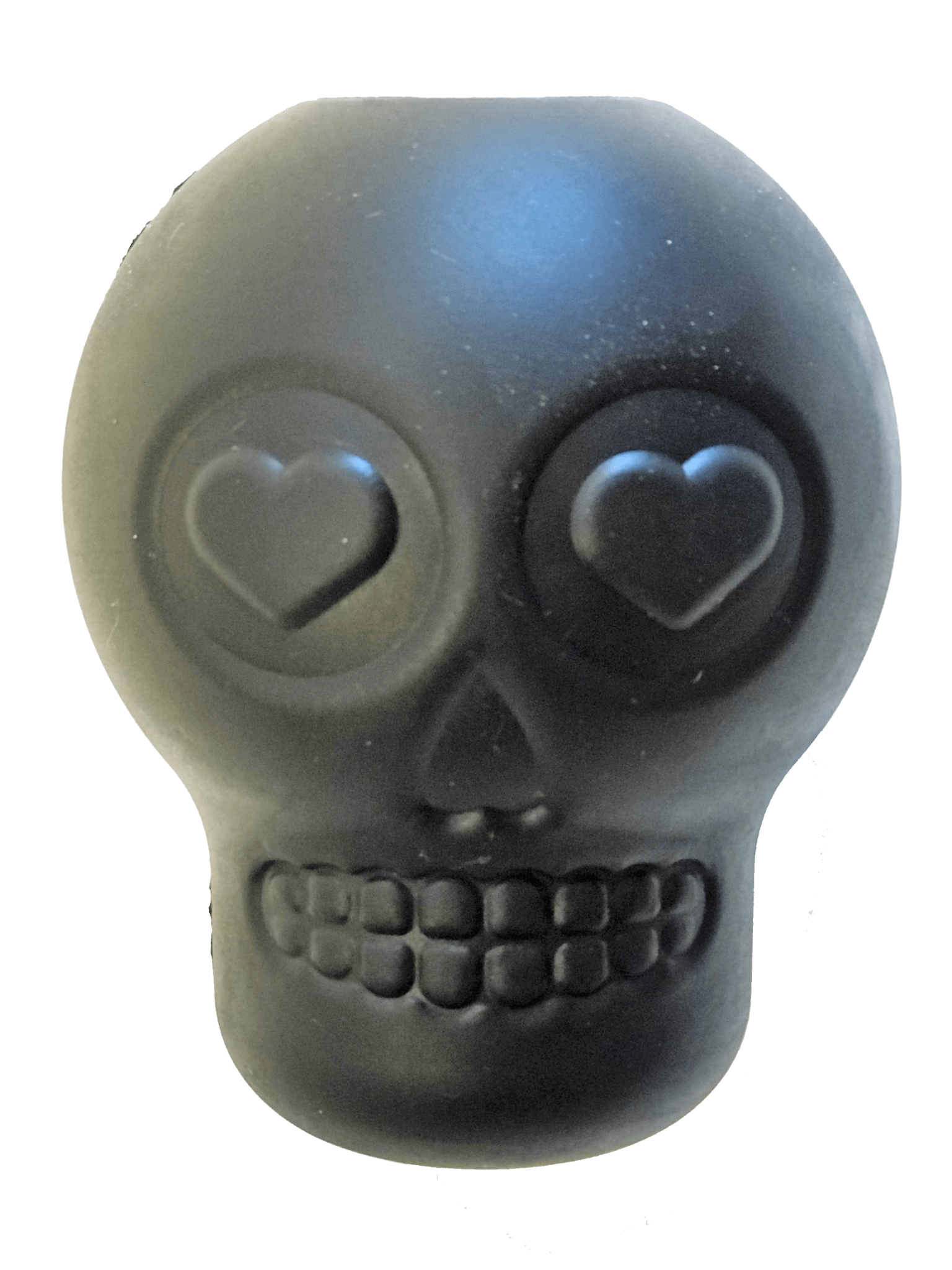 *MKB Pink Sugar Skull: If your dog is a "speed eater" serve your dog's meals inside this toy. It will slow down eating and keep your dog stimulated and entertained.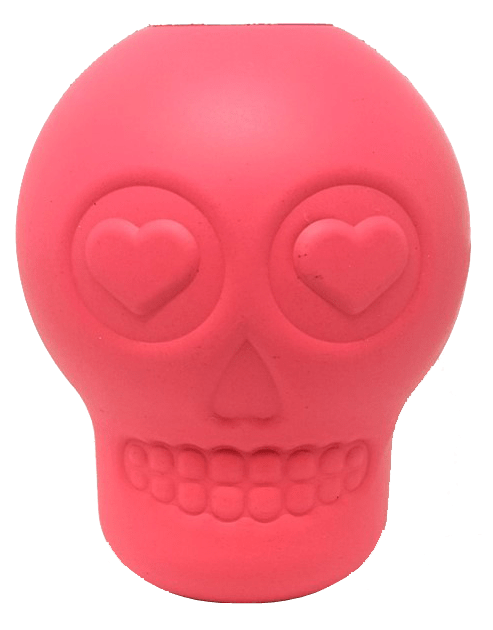 About Sodapup!
Not all dogs and not all dog parents are alike. At SodaPup, they have created unique collections to appeal to different audiences. Their toy brands include USA-K9, Industrial Dog, Spotnik, MuttsKickButt, and, of course, SodaPup.
They have also launched a healthy dog treat brand called Harvard's Finest. Like their toys, Harvard's Finest treats are produced in the United States from safe and healthy ingredients and they work perfectly with their treat-dispensing toys! These are safe for dog's teeth too!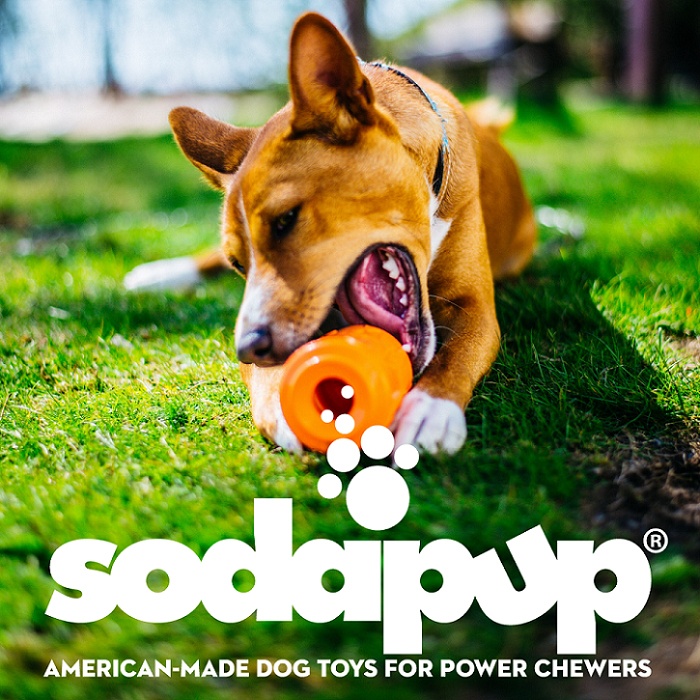 Sodapup Gives Back!
It's a privilege to be living the "American Dream"; building a business, employing family, friends, and community members, and making a high-quality product that they are proud of.
They don't take it for granted! They do their best to give back to the communities where they do business. Primarily, they donate products to dog-related charities that include shelters, Humane Societies, and to Law Enforcement/Military/Working Dog Organizations through their Rescue2 program.
Coupon Code
Save 10% when you use the coupon code: shopwithmemama at check out! Yay!
Buy
You can purchase these amazing Chew Dog Toys Made In USA online at sodapup.com!
Win!
One person is going to win 1 Jack O Lantern Treat Dispenser! Yay!
Rules
The contest is open to US residents ages 18+. This giveaway will end on October 17, 2020, at 11:59 pm MT. The winner will have only 48 hours to claim their win or a new winner will be selected. I am NOT responsible for lost or stolen mail (DUH!).
PIN IT