One of the most common dental problems with dogs is broken teeth. Many pet owners don't realize that even toys and treats that are marketed for dogs can be much too hard for your pooch's teeth. Below, are some helpful tips on How to Prevent Broken Teeth in Dogs. When a dog breaks a tooth, it is likely that you won't even notice that there is an issue, because dogs are really good at hiding their pain, and they even have a higher tolerance for oral pain. Broken teeth require veterinary dentistry to correct or remove to prevent infection that can cause even more damage to the mouth if left untreated.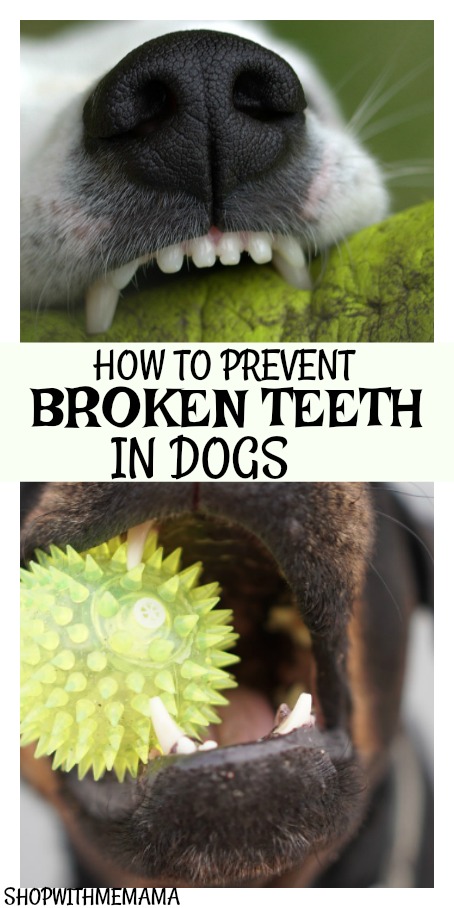 Prevent Broken Teeth in Dogs
Broken teeth, called fracture teeth by veterinarians, are very common in dogs due to the hard toys and treats that many dogs chew on. Unfortunately, many pet owners don't realize that a lot of the products on the market for dogs are much too hard for their teeth. A dog's teeth are made to shred not chomp down on hard objects like bone.
The myth that dogs chew on bones in the wild has been perpetrated to the point where many dog owners think nothing of buying chew treats that are too hard.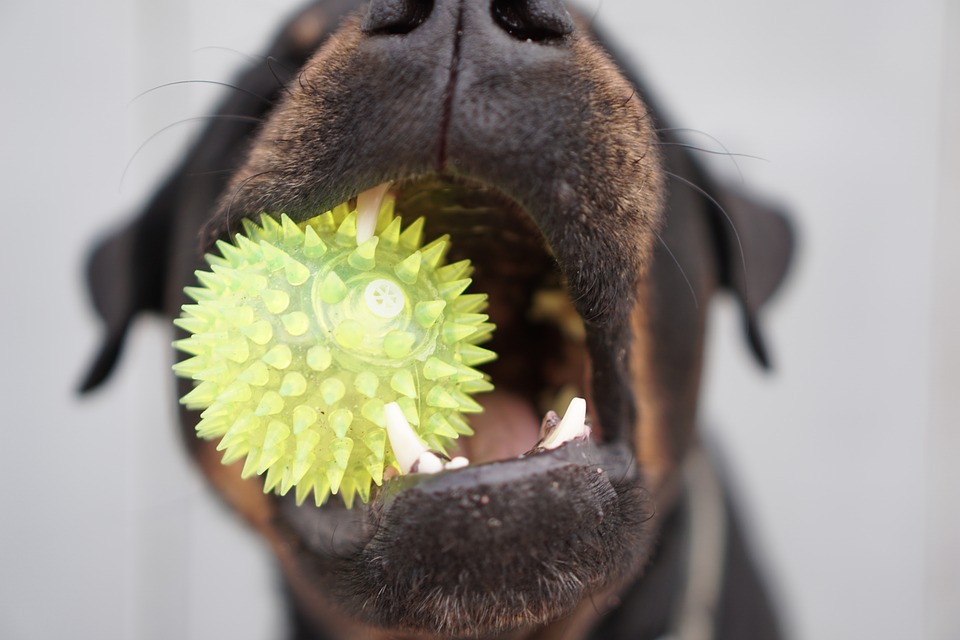 But, dogs love to chew! What can dogs safely chew on without injuring their teeth? Fortunately for dog owners, there are plenty of chews that are appropriate for their teeth.
Instead of products like bones, select chew products that can be bent or scored with a fingernail. Anything that is too hard to pass either of those tests is too hard for your dog's teeth. Large toys that your dog can't get his entire mouth around can also help prevent broken teeth.
Regular exercise can reduce your dog's tendency to chew on hard objects. Add in more exercise if you notice that your dog is aggressively chewing. Extra playtime or extended walks can reduce the energy your dog has and curb some of the chewings in which they normally partake.
Treating Broken Teeth in Dogs
There are three different treatment options for a broken tooth with root exposure. In some cases, there is only one option for treating broken teeth: removal of the tooth. If the degree of the fracture is too severe or disease is present in the tooth, extraction may be your pet's best option.
When the broken tooth is one of the more useful teeth in the mouth, such as a canine, premolar, or molar, veterinary dentists may want to try a different option. In the case of otherwise healthy teeth, veterinary dentists will want to avoid extraction.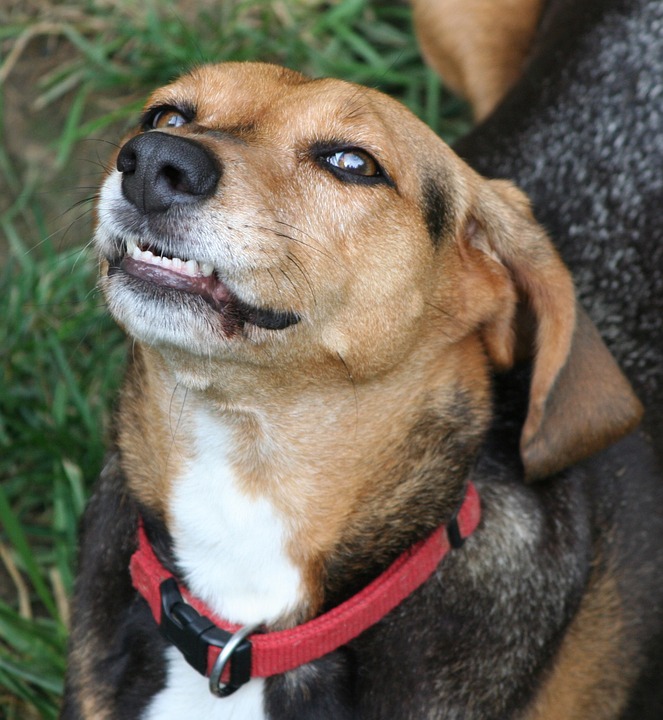 There are times, however, when a root canal or vital pulp therapy can help save an otherwise viable tooth. Root canals are often the best option for treating a fractured tooth. During the root canal procedure, the infected root canal tissue is removed and medicated to prevent future infection.
The benefits of a root canal include saving the tooth, avoiding surgery and the associated pain and complications, and preserving jaw strength.
Vital pulp therapy is generally only performed on dogs that are less than 18 months old because the dog's teeth are not mature enough for a root canal until about 18 months old. Once the teeth have matured, root canal therapy tends to be more successful.
Regular Teeth Cleanings
While teeth cleanings may seem unrelated to fractures, by making sure that your dog sees a veterinarian regularly and has his mouth examined, you can help catch tooth fractures more quickly. It is also necessary to get nursing puppies in for their first dental check-up! Also, if you do have a nursing dog, watch her closely for milk fever which can be so uncomfortable and possibly dangerous.
If you notice that your pet has a broken tooth, schedule an appointment with your vet. The sooner these fractures are caught, the more likely your vet will be able to save the tooth.
Dental injuries are very painful for your dog, but they don't want to show you that they are in pain. If you happen to notice any injuries, don't wait to bring your pet in to see a veterinarian. It is likely that they are dealing with a high level of pain for no reason.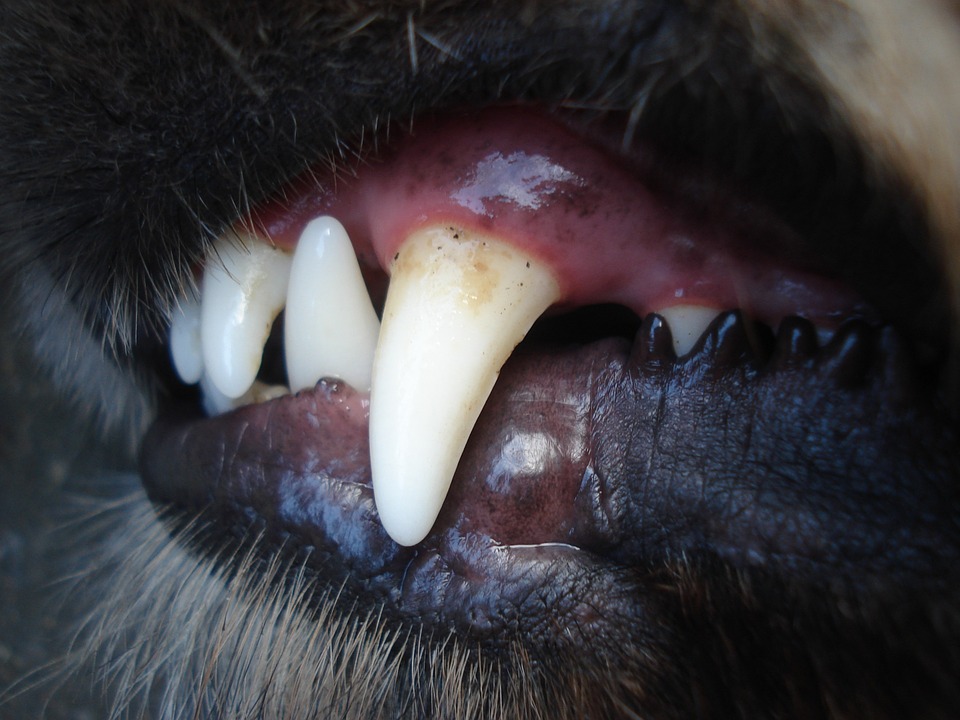 During teeth cleanings, a vet will remove all of the tartar and plaque build-ups on the teeth, which helps keep both the teeth and gums healthy. You can prevent some oral health problems by getting your pet's teeth cleaned regularly.
In addition to veterinary cleanings, at-home dental care is important for dogs. Brushing your dog's teeth daily can prevent plaque and tartar buildup. With a wide variety of oral health products for dogs, you can find a way to help keep your pet's teeth clean, but brushing gives the best results.