Have you heard of the Switch Witch? Think Elf on the Shelf, but for Halloween! I know, just another thing parents have to do, to make things magical for their child, right? Wrong!
Since when did doing something special for your child become so hard to do? This world we live in today is pretty lazy, that is all I have to say! If you can't do nice things for your kids then something might be up with you as a parent.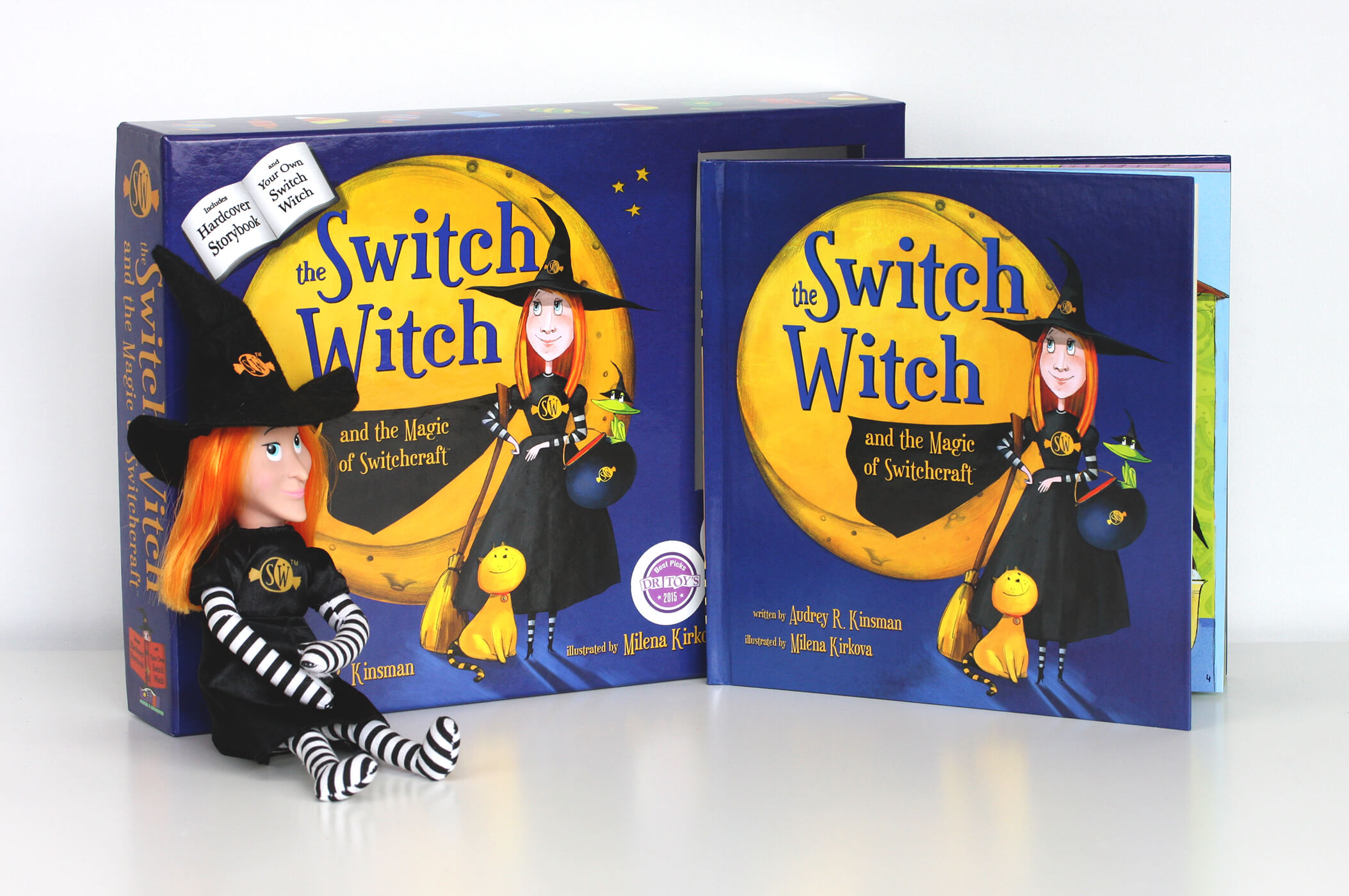 Who is the Switch Witch?
Switch Witch and her friends are here to bring their magic and fun to all good boys and girls on Halloween! Switch Witches need your child's candy (not all of it, but some!), to heat their homes and make their Witchy World go round.
Buy a witch doll to create a new, Halloween tradition in your home! On Halloween night your Switch Witch will use her spell to Switchcraft your candy for a special surprise! She will replace your child's candy with non-candy items such as; books, toys, breakfast in bed, or whatever you decide!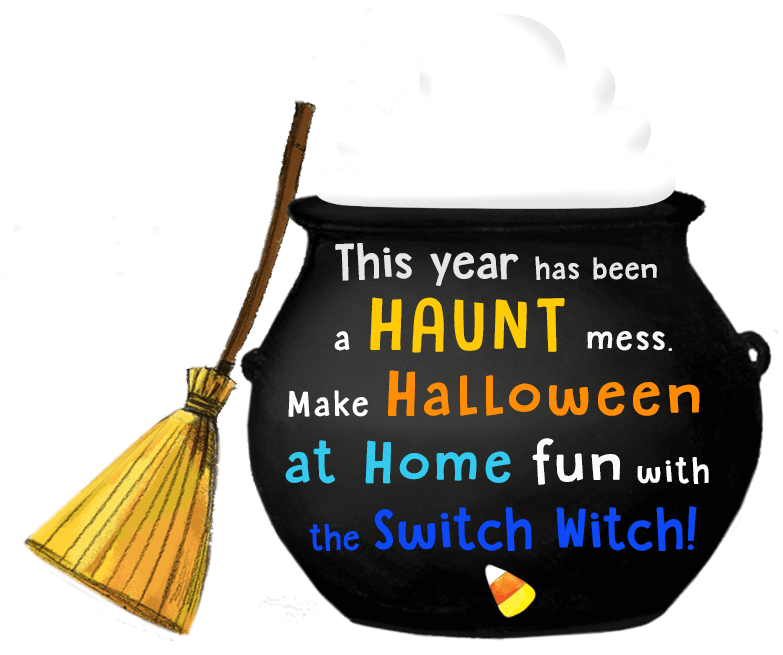 Switch Witch is also a really good idea for kids with food allergies! That way, kids with food allergies can still look forward to Halloween and get some fun things from their witch! I absolutely LOVE this!
This can be a really fun way to make Halloween extra special this year for your kids! With COVID still rampant, not a lot of fun activities have been accessible this year. This seems like such a fun way to have fun with your kiddos and make them smile!
Meet The Switch Witches!
There are 4 different Switch Witches to choose from! They are all cute, but each one is different just like us! You can find out more about the different Switch Witches here!
Switch Witch #1: Fluer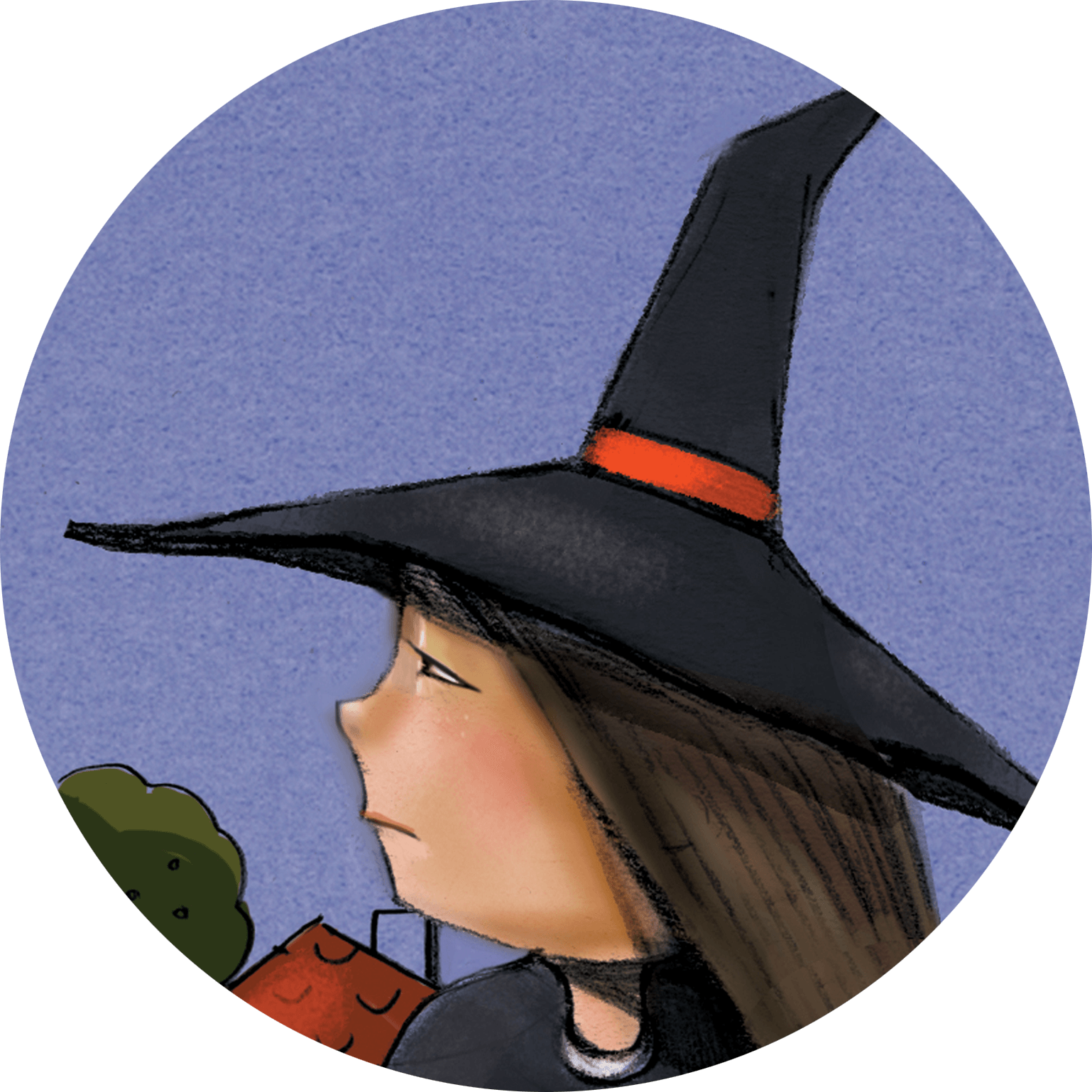 She may be young but don't let that fool you! She is as quick as a bat after a bug and her spells never fail. Fluer waits in anticipation for Halloween night and trains all year long in hopes of switchcrafting the most candy that year. Her favorite foods are Pumpkin bread and hot apple cider!
Switch Witch #2: Ruby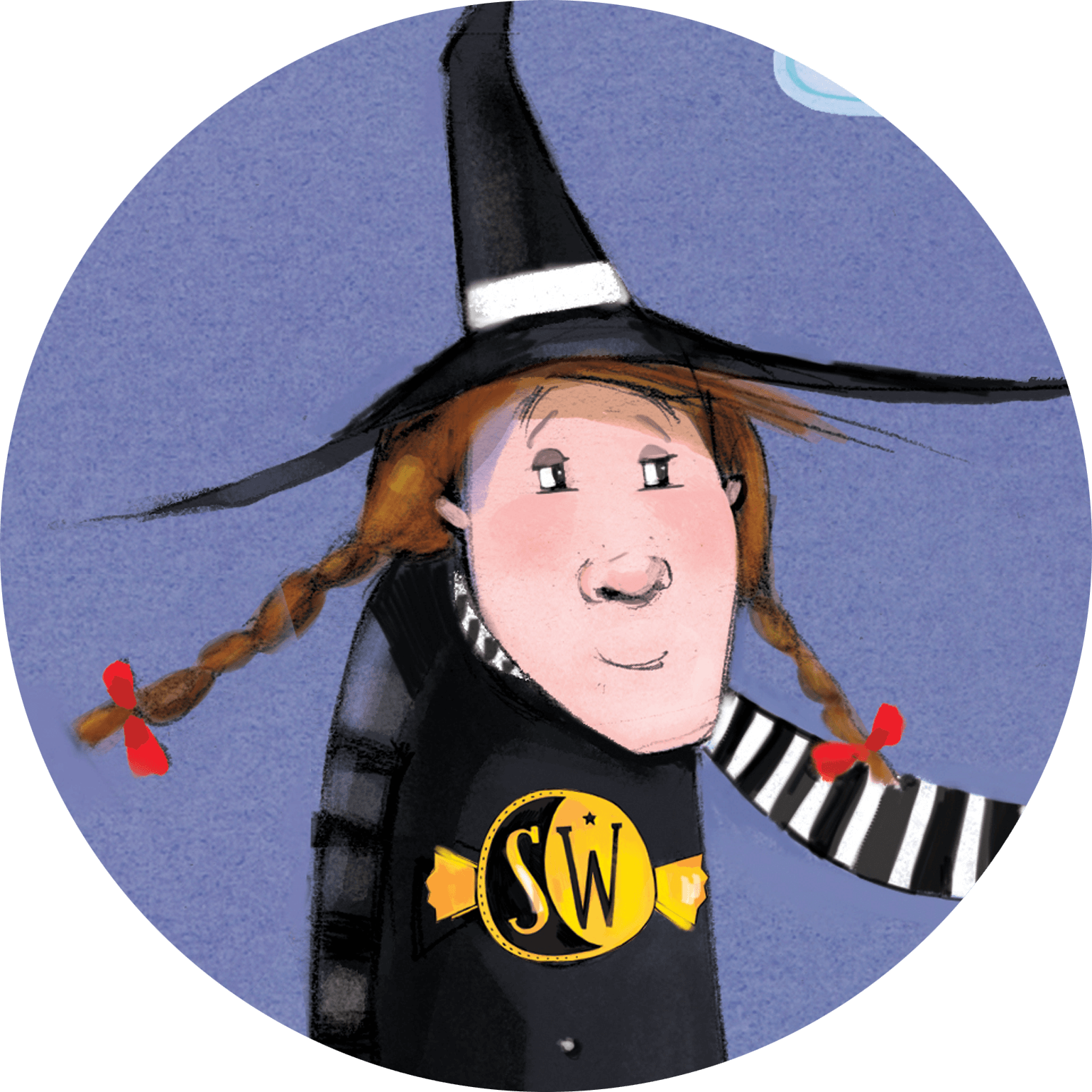 Ruby became a Switch Witch many many years ago. She enjoys all manner of Halloween activities, but Switchcrafting is her favorite. She loves using her magic to help the Witch World get energy and bringing smiles and great toys to kids everywhere. Her favorite food is Witchy Toast with pumpkin butter.
Switch Witch #3: Wanda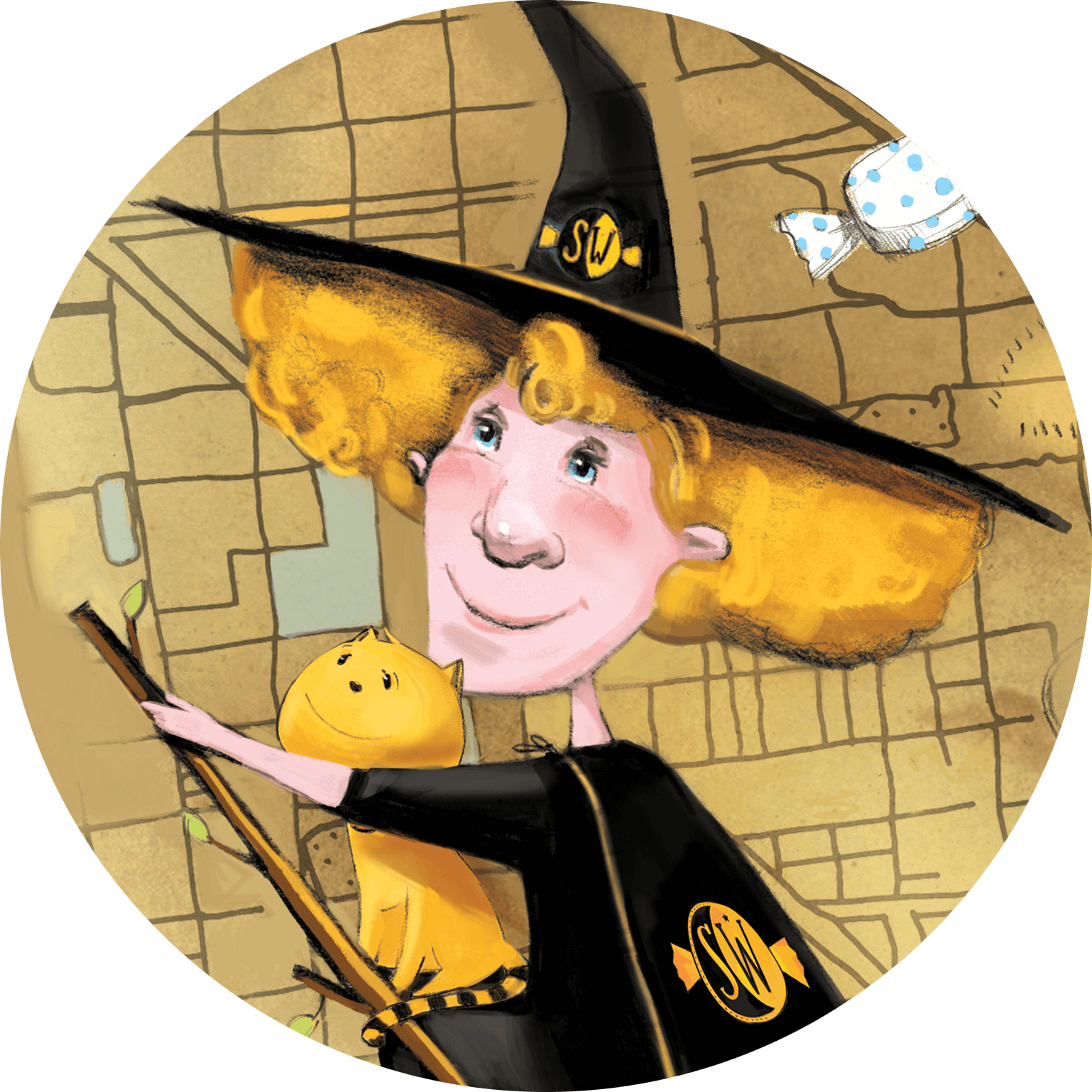 Wanda is new to being one of the Witch World's key Switch Witches. She was a junior Switch Witch for ten years and was recently promoted! She is very excited to navigate around the globe and use her magic to help good girls and boys Switchcraft their candy. Her favorite foods are Boo Bananas and carrot soufflé.
Switch Witch #4: Beatrix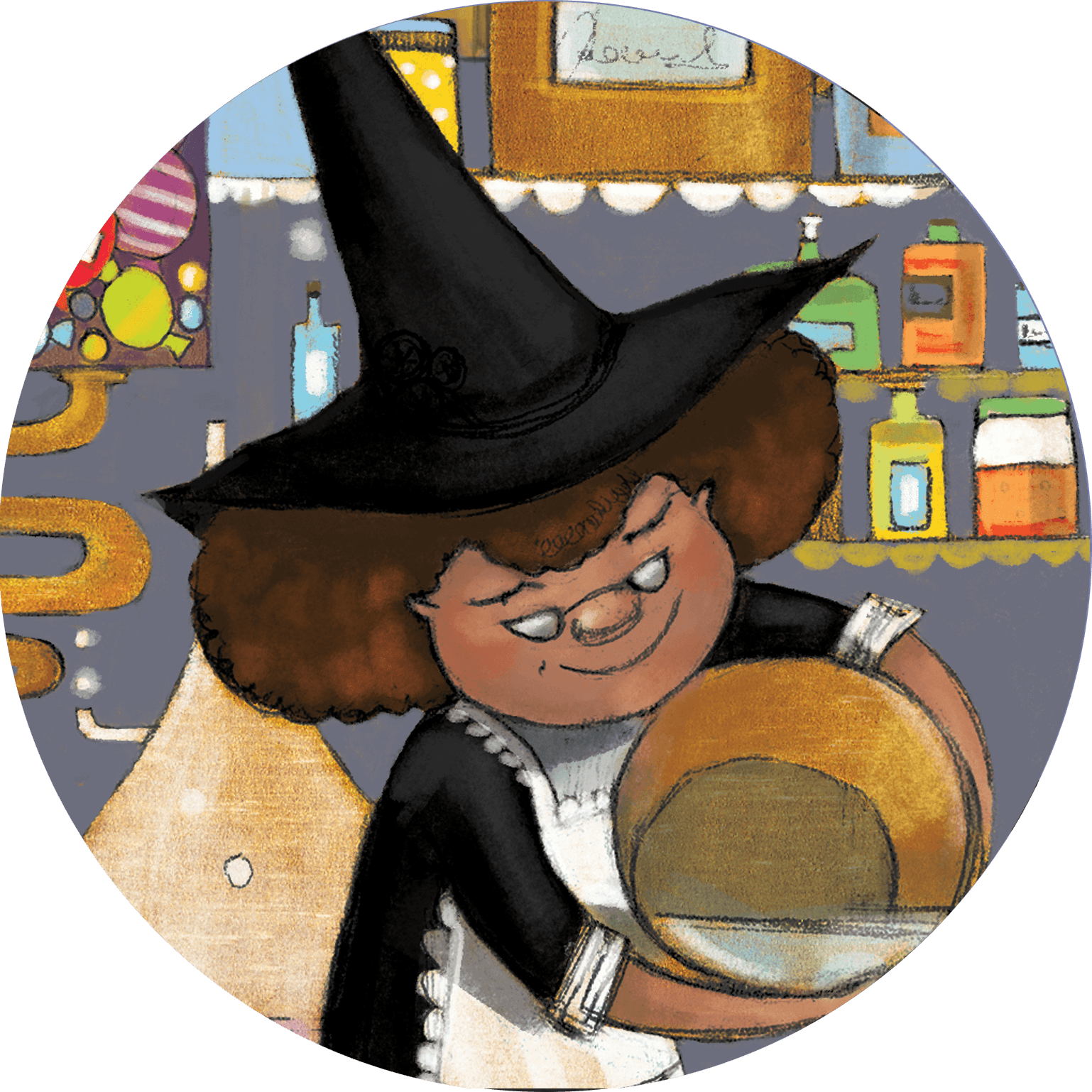 Beatrix is known in the Witchy World for her Switch Witches Brew. Her concoctions have just the right of amount of each ingredient to create the perfect spell. Beatrix has a long list of kids that she looks forward to visiting each season and spends the year preparing the perfect spell for each one of them!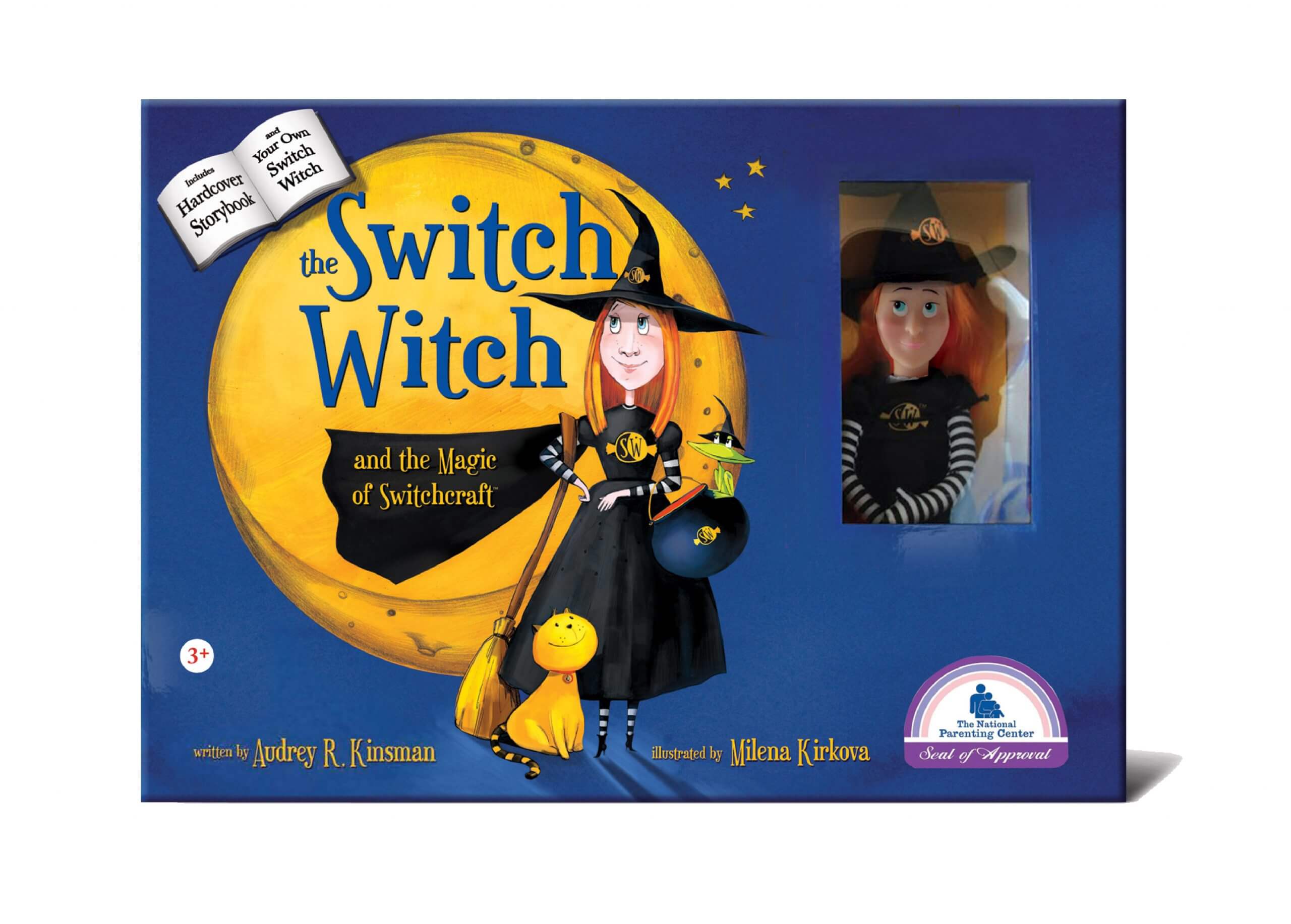 Step #1: Get Your Witch!
These cute witches live in Witchy World high above the clouds. Your witch might just appear in your home, or someone might adopt one for you. Either way, when she shows up, she can't wait for you to read her story! You can buy your Switch Witch HERE! She comes with a Switchcraft book and is all ready for Halloween! Switch Witch retails for $29.99.
Step #2: Name Your Witch!
This is the fun part! Your child gets to name her little witch any name he/she wants! Kids love being able to make decisions, especially when it comes to naming something!
When you adopt a Witch, she becomes part of your family forever and is yours to name. You can get inspired by meeting all the Switch Witches or, check below to get some name ideas!
Some Fun Switch Witch Names:
Greta
Martha
Jane
Sessy
Janet
Catherine
Step #3: Write A Letter To Your Witch!
This is where your child can get creative and have some more fun! They get to write a heartfelt letter to their new witchy friend! If they can't write, you as a parent or caregiver can help them!
Suggestions might be; Write a letter to your witch, making sure to add the surprise you are wishing to Switchcraft for! You can also tell her some of your family's favorite things to do in the fall, and how you are doing Halloween-at-home! As I said above, get creative! You can write to your letter online on the Switch Witch website! Just click on the 'Send your letter' button on their website! Easy, peasy!
Can I Touch My Switch Witch???
Every Witch is different. Some like to be part of the family and go on trips to school and the store. Maybe out for a Hayride. Others prefer to watch and observe the family from afar, or hanging from a light fixture perhaps. Your instincts and your Witch will let you know! Let's increase the amount of Halloween excitement and creativity this year for our kids! They deserve it!
After Halloween
We know Halloween is super fun, but it eventually comes to an end, just like any holiday. After Halloween, find a place in your child's room where their witch doll will be comfortable for a whole year! Just remind your child, she's keeping track of all their good, and bad, behavior for next Halloween! Don't disappoint her 😉
PIN IT!