SUVs are ideal for road trips since they are quite adaptable, fuel-efficient, and, of course, spacious. Do you need to carry luggage for a week-long trip? Not an issue! Have you brought any pals with you? Enough space for all!
Whether you want to have your own SUV for road trips or hire one for a weekend trip, your car should be good enough to help you rest and unwind instead of torturing you throughout your drive. Believe us, you can tolerate an annoying travel companion, but an uncomfortable ride will give you physical, emotional, and psychological pain. It will be a trip to hell!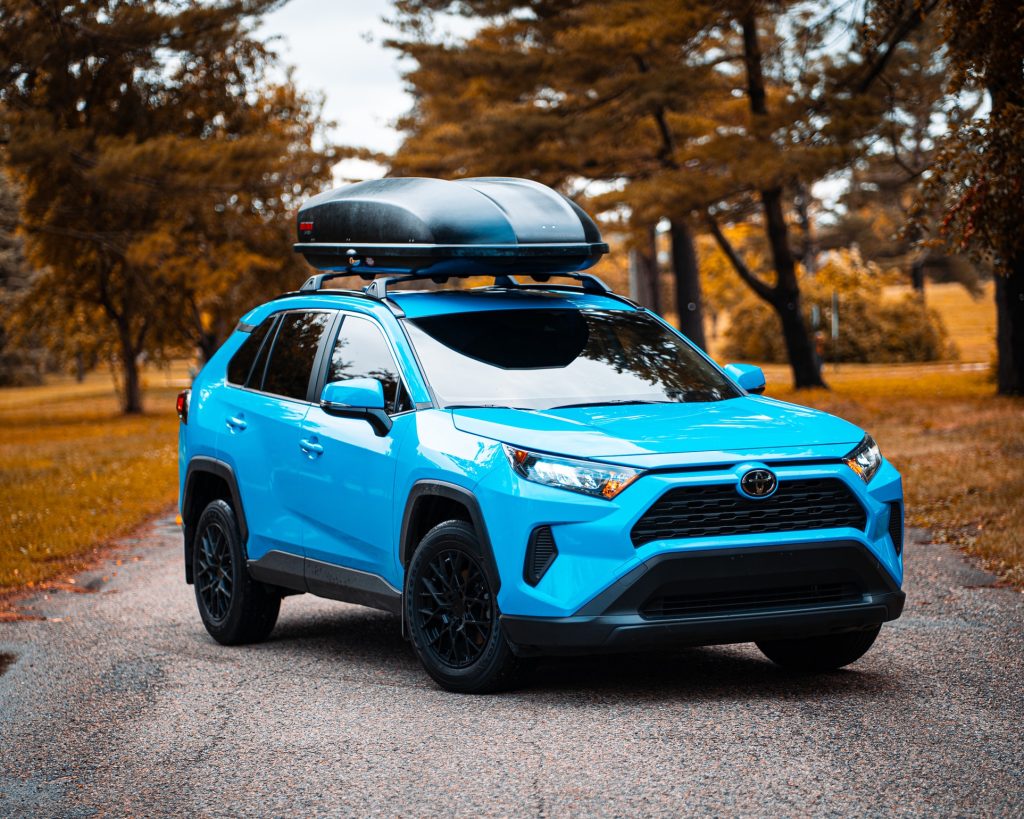 Choosing the Best SUV for Your Road Trip
But you do not have to worry. We have prepared a list of things you need to consider while choosing an SUV for road trips and a few recommendations of SUVs you can trust:
1. The Bigger The Better
Let's start with the car's dimensions. SUVs come in mini, compact, mid-size, full-size, and extended-length categories. Many drivers like the higher seating of the full-sized SUV for road trips to get better road visibility and better interior space, especially if they are going for more days.
Many people buy them for their bigger, heavier bodies so that they may feel more secure knowing that their large travel partner will do well in a collision with almost any other vehicle on the road.
2. In the Spotlight!
Many people prefer SUVs for road trips as they have an attractive look that ensures everyone will turn their heads wherever it goes – who wouldn't want that? We suggest buying one with a bright color (red or blue preferably) as it will keep you in the spotlight, and the bright color will reflect away the heat – keeping your interior cooler.
Color psychology suggests that bright colors such as red and blue will trigger fun and relaxation, releasing hormones, and preparing you for a good road trip ahead.
3. Comfortable and Spacious Interior
You wouldn't want to get cramped on a trip you planned for relaxation and fun. While choosing among the SUVs for road trips, ensure that the one you choose has a comfortable and spacious interior. Check the material used for seat covers to determine whether they are comfortable enough for a long trip.
You should also check how many people the SUV can easily accommodate. Some SUVs have their rear seats only for children, and you wouldn't want to disappoint your pals on the day of your trip. Sit on every seat to make sure all of them are comfy and not only the driver's seat or else your body might be comfortable, but your ears might bleed from all the incoming complaints of your uneasy passengers.
4. Advanced Infotainment System
We know the SUVs with smart infotainment systems are a little on the market pricier end of the market but trust us, they are worth every penny. It will not only be a source of fun but a great guide throughout your trip. You will be able to stay safe with its surround-view cameras, sensors, proper navigation through your path, and constant updating of your whereabouts.
X Recommended SUVs for Road Trips
We have prepared a list of the best SUVs for road trips which are more than simply enormous seven-passenger cars; we considered comfort, spaciousness, luxury, gas mileage, and other factors to create the perfect recommendation.
So, let's get started on choosing the best SUV!
1. The Kia Sorento GT-Line 2021
The Kia Sorento GT-Line 2021 is superbly constructed and thoroughly equipped in all essential areas, with amazingly few flaws. It comes with a full driver assist system, a center front airbag, and a five-star rating under the demanding ANCAP safety testing regime, all persuasive. However, the fact that it does not have airbags in its third row might be a turnoff. It is all about what you prioritize more.
The Sorento is towards the bottom of the class in terms of driving efficiency and advanced technologies, but it ranks well in terms of convenience and comfort.
The Kia Sorento surely surpasses its competitors when it comes to elegance, cruising on the roads of Australia to impress the most discriminating seven-seat SUV buyers.
2. Mitsubishi Outlander 2021
If you're going on a road trip with a family or a party of seven people, the Mitsubishi Outlander is an excellent choice. It features a spacious cabin with plenty of headroom. It's not the most visually appealing of spaces, but it's functional and well-made.
The driving, like the interior, is entirely adequate, if not very inspiring. It has a five-star rating from ANCAP, making it an even better choice of an SUV for road trips. The Outlander excels on the highway, with the ride so smooth and the interior so quiet, you might just feel like traveling on a cloud through the vacuum. You can check a detailed overview of the Mitsubishi Outlander to make the right decision.
3. Hyundai Santa Fe Highlander 2021
The 2021 Hyundai Santa Fe Highlander outperformed the competition in terms of innovation, convenience and comfort accommodations, and overall performance. It might just have become the top SUV if the manufacturers had resolved its driving performance. The car also lost the top rank due to high ownership costs and some safety claims.
Nevertheless, those who prefer top-notch technology and comfort choose none other than Santa Fe.
4. Skoda Kodiaq RS 2021
With its exceptional balance of acceleration, driving, and comfort, as well as an especially spectacular package of entertainment technologies, the 2021 Skoda Kodiaq RS is by far the most enticing SUV for road trips within this short-listed bunch.
It has a five-star rating for safety features by ANCAP, along with exceptional features of child safety and emergency breaks. Kodiaq's performance has surpassed other vehicles with features such as comfort and efficiency.
The Final Call
With the characteristics mentioned above and recommended SUVs for road trips, you may experience your ideal road trip. Whether you plan to go solo or with friends and family, there is a perfect SUV waiting for you to find and ride it. See? Choosing the Best SUV doesn't have to be hard! Best wishes on your hunt!