Chuck E. Cheese's Pleases With Birthday Prizes and Valentine's Surprises!
We go to Chuck E. Cheese as often as possible! We love it there. Sure it can be spendy, but if you print off coupons you are good to go! We have a Chuck E. Cheese very close to us and it is never really crowded. So, we get it pretty much to ourselves! We go and just the right times 🙂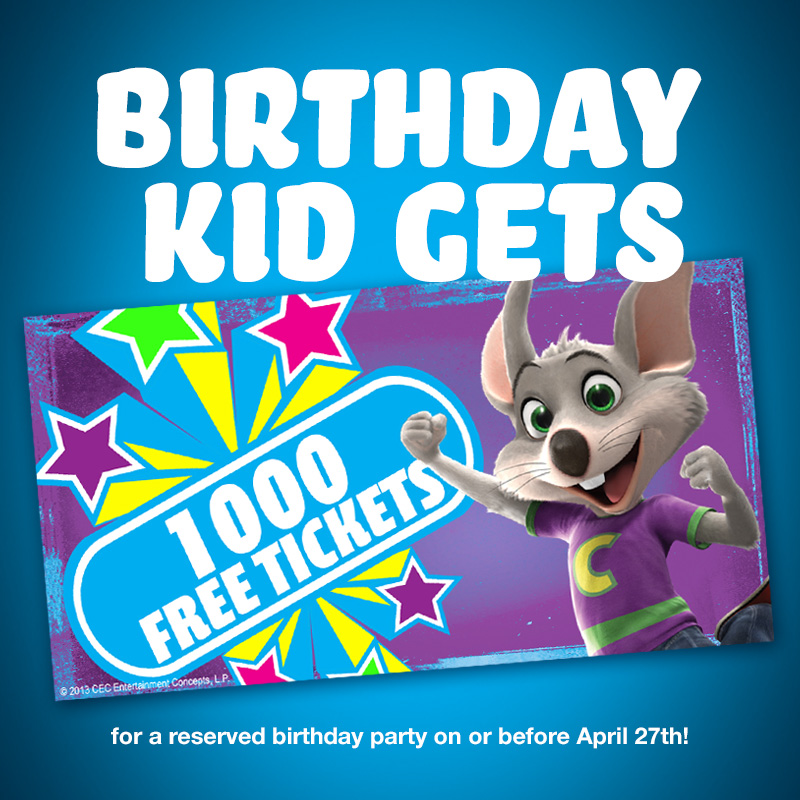 Birthdays are totally special and we have celebrated at Chuck E. Cheese a time or two! Having fun playing games, then ending the good times with picking out prizes! The kids love this part!
I wanted to let you all know that something special happening right now for any birthday stars you have coming up soon! Right now, any birthday party reserved and held on or before April 27 automatically gets 1000 extra tickets for the birthday kid! Every package includes a trip in the Ticket Blaster®, where the birthday child can win the Magic Ticket worth another 1000 tickets! Chuck E. Cheese's online reservation website allows you to quickly and effortlessly make your reservations. It makes party planning quick and easy so everything is set up and ready for family and friends to have a blast on their special day.

Chuck E. Cheese's Pleases With Birthday Prizes and Valentine's Surprises!
But, your kids are certainly special every day of the year, right? So, Valentines Day is a great day to show them how much you love them! It's also a great opportunity to teach them how rewarding it is to make their peers feel special with small gestures of kindness, too. This year Chuck E. Cheese created some irresistible Valentine's Day cards that are free to download, cut out and print for the kids to pass out to classmates and friends!! Each little love note also serves as a voucher for 25 free tickets. Love this and so do my kids!!! We are doing these for my kid's classes! What kid doesn't love Chuck E. Cheese AND Free tickets!!!