Here is our Crayola Tub Of Fun Review! My kids love making things, creating things, coloring, and doodling. The more markers, crayons, paper, glue, and stickers, the BETTER. Man, they can really create some interesting things!
*This post contains my personal affiliate link.
Crayola Tub Of Fun! Review
When the Crayola Tub of Fun arrived, it was super rainy outside. The kids were VERY bored and I was drained from staying up with the baby all night long, So, this arrived at a wonderful time for us!
It comes in a tub, that you can obviously reuse for all your kid's crafts, pens, or whatever. The Crayola Tub of Fun has over 50 different items for creative play (crayons, markers, colored pencils, paper, scissors, and much more). Everything your child needs to create some fun, imaginative things are nestled inside the tub!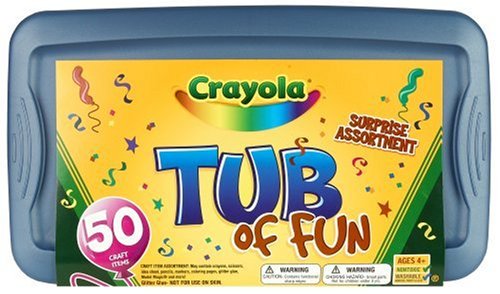 My kids were at it, creating tons of things, for a good solid TWO hours. No joke. Then, last night, my son and daughter did it again! This time they were making masks and hats for everyone in the house, LOL. Even the baby got a hat, after several attempts at measuring his head 😉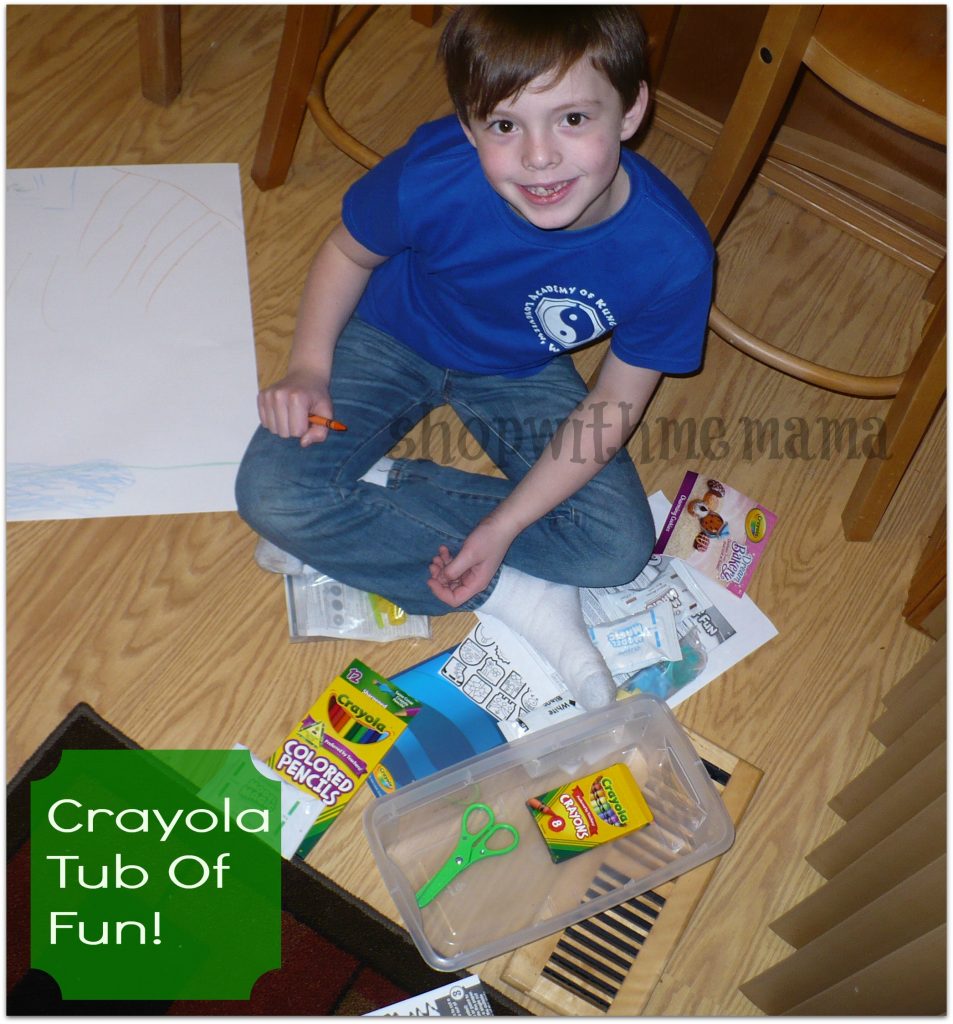 Our kit came with stickers that you can color, scissors, a few packs of molding clay, colored pencils, crayons, paper, and more!
Buy
You can purchase this online at Amazon.com. It retails for $14.99.