Coloring Activities for Kids are a fun and engaging way for kids to express their creativity and develop their fine motor skills. There are many different types of coloring activities that can be done with kids. Coloring fun is for everyone! There are tons of free coloring printables below! 32 to be exact (psst! I added ONE more so 33!)! These are easy ideas to help keep your kids busy when you need to get stuff done, or you can color with them!
Below, are my favorite coloring activities for kids that are FREE! Yay! Who doesn't LOVE free things??? Just click the pictures below to download them OR click the links! Such an easy way to find some free and educational coloring printables!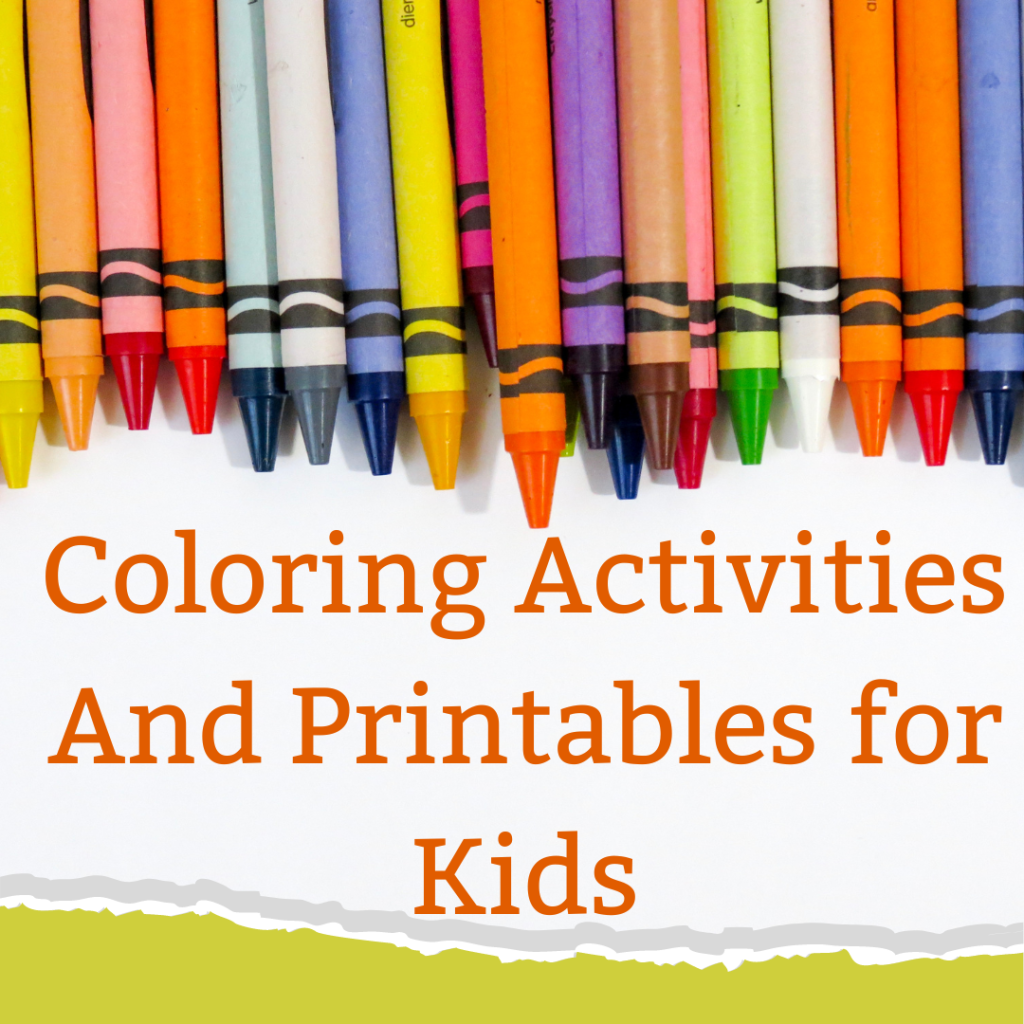 32 Coloring Activities for Kids
All you will need is a box of crayons, markers (or even paint), a piece of paper (or 10!), and a printer, and you can get started right away! Have fun coloring!
---
Cute Ice Cream Coloring Pages
Grab 3 free ice cream-themed coloring sheets for kids (or older kids too!)! Use the colors of the rainbow to color these cute ice cream coloring pages in!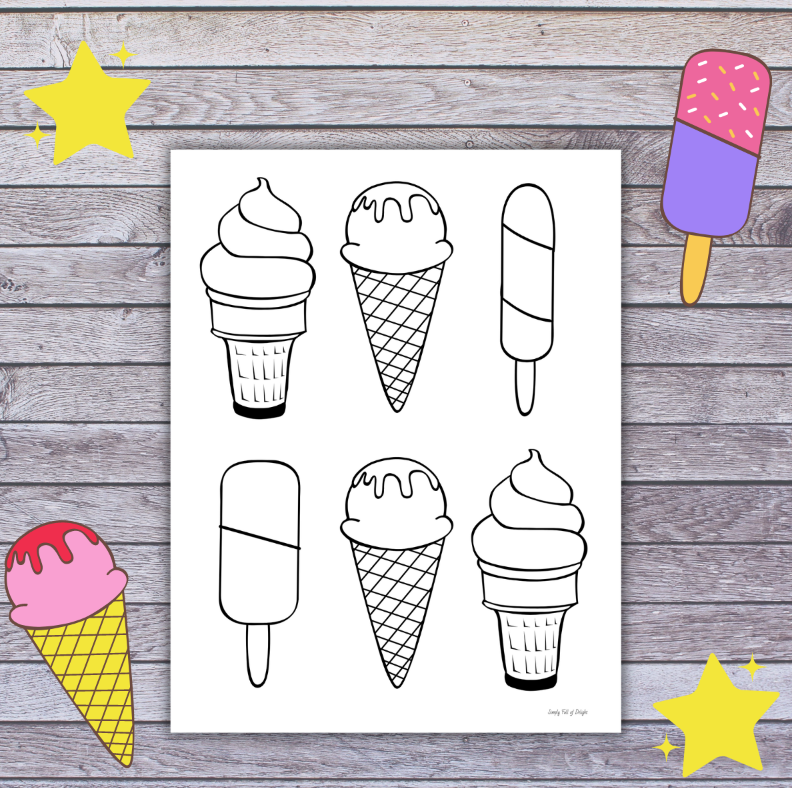 ---
Llama Coloring Craft
Color and paste your own cute llama coloring craft! So fun and cute!
---
Monster Coloring Pages
The best way to keep the kids busy is with these cute monster coloring pages!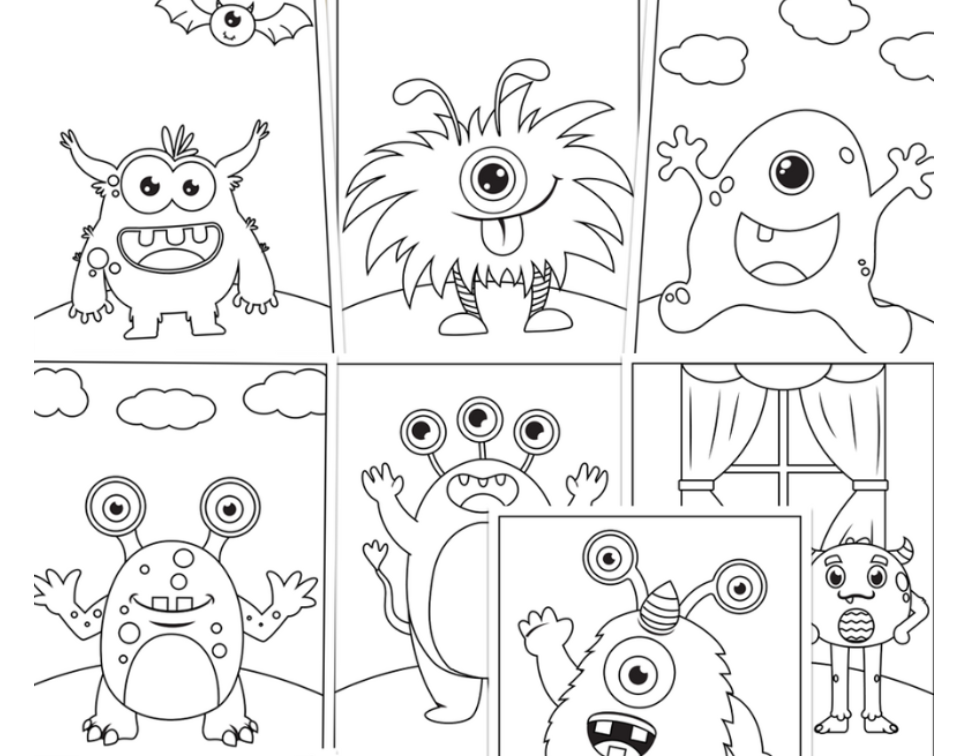 ---
Printable Bugs Coloring Pages
This is a good way that kids can learn all about bugs while coloring these creepy crawling bug pictures in this free printable pack!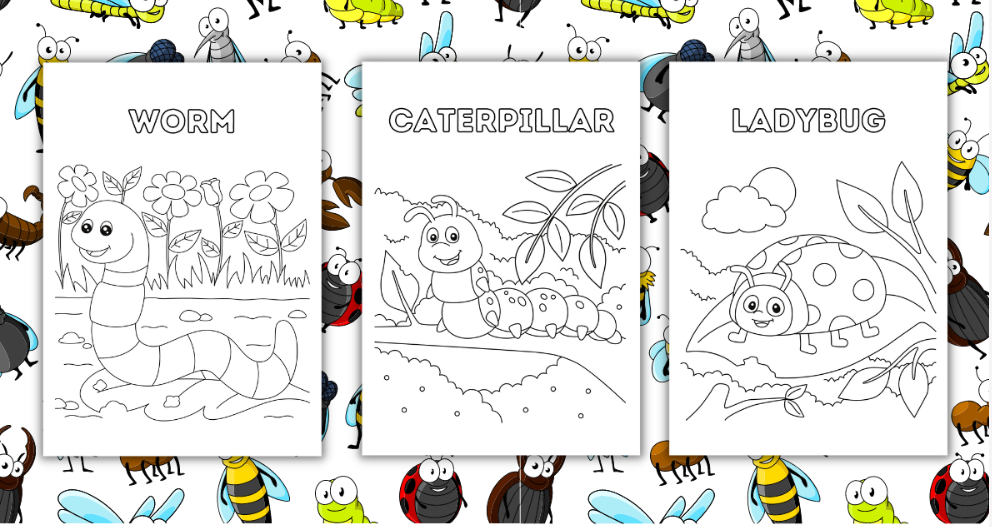 ---
Earth Day Printable Coloring Page
This is such a great time to learn about recycling! Color this fun recycling-themed page. There are so many creative ways to teach kids about the earth!
---
Cute Kitty Coloring Pages
Kids will love these cute Kitty free coloring pages, each picture is so adorable!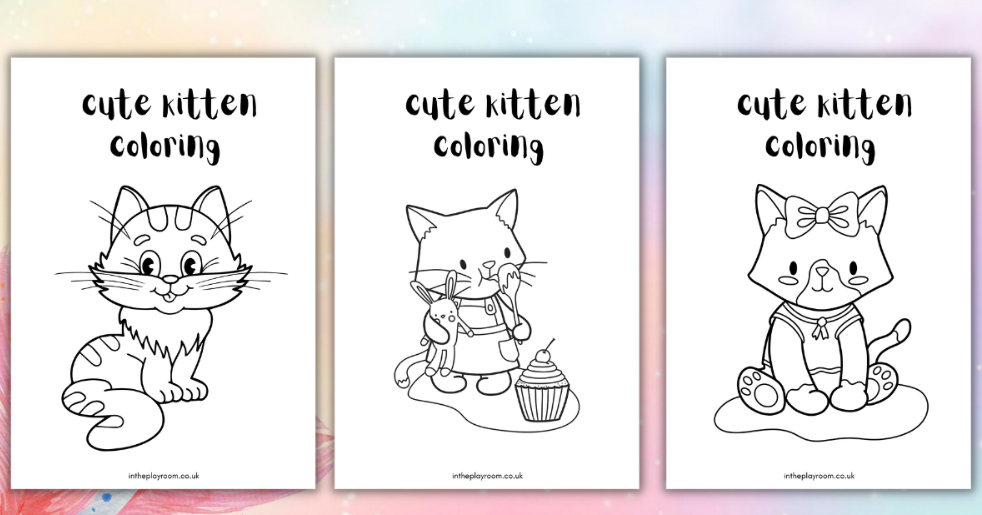 ---
Baby Dinosaur Coloring Pages
Here are 3 free baby dinosaur coloring pages! Look at that little guy below! They are so cute!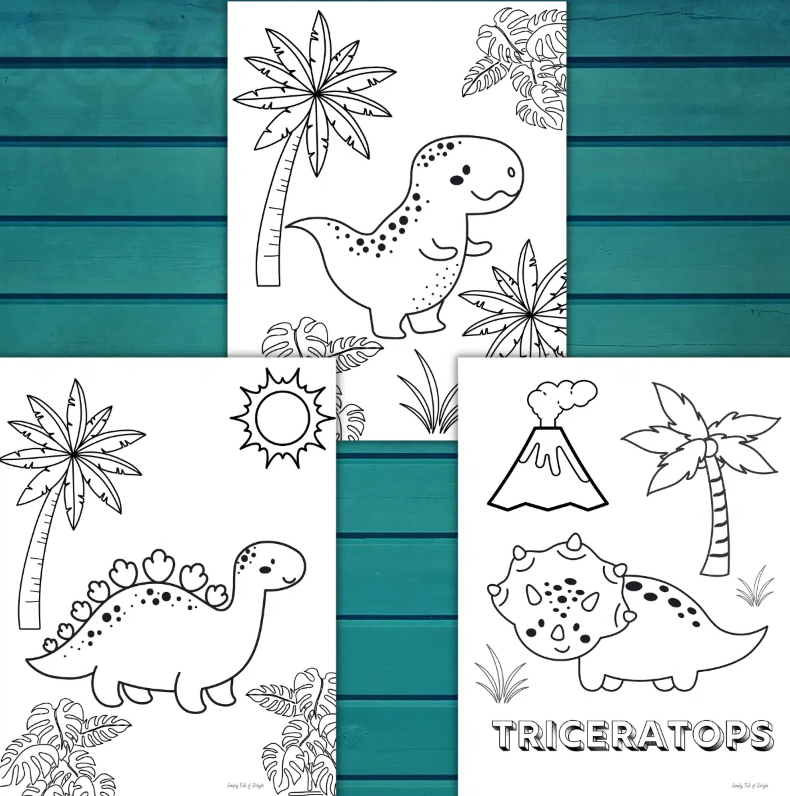 ---
Shamrock Coloring Page
Here is a super easy shamrock craft and free coloring page that you can use to celebrate St. Patrick's Day, the start of spring, or to create a few mindful minutes.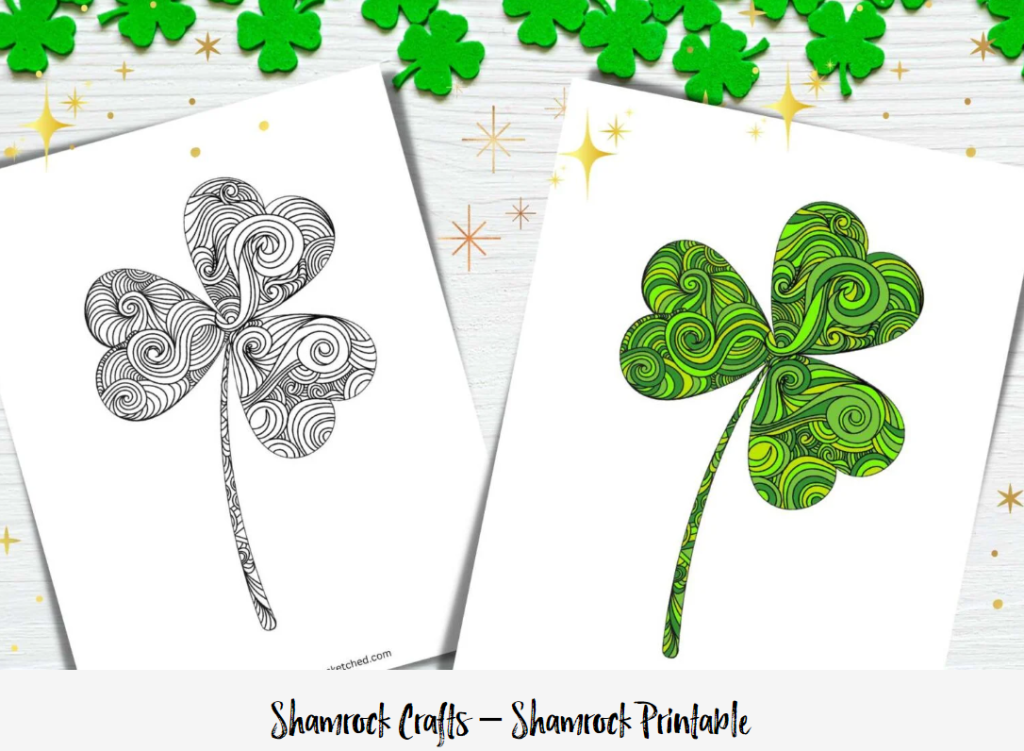 ---
Sewing-Themed Coloring Pages
Introduce your kids to sewing with these free sewing-themed printable coloring pages! Design a dress, make a color-by-number quilt block, and Play eye spy with the sewing gear coloring page! Great way to learn color recognition!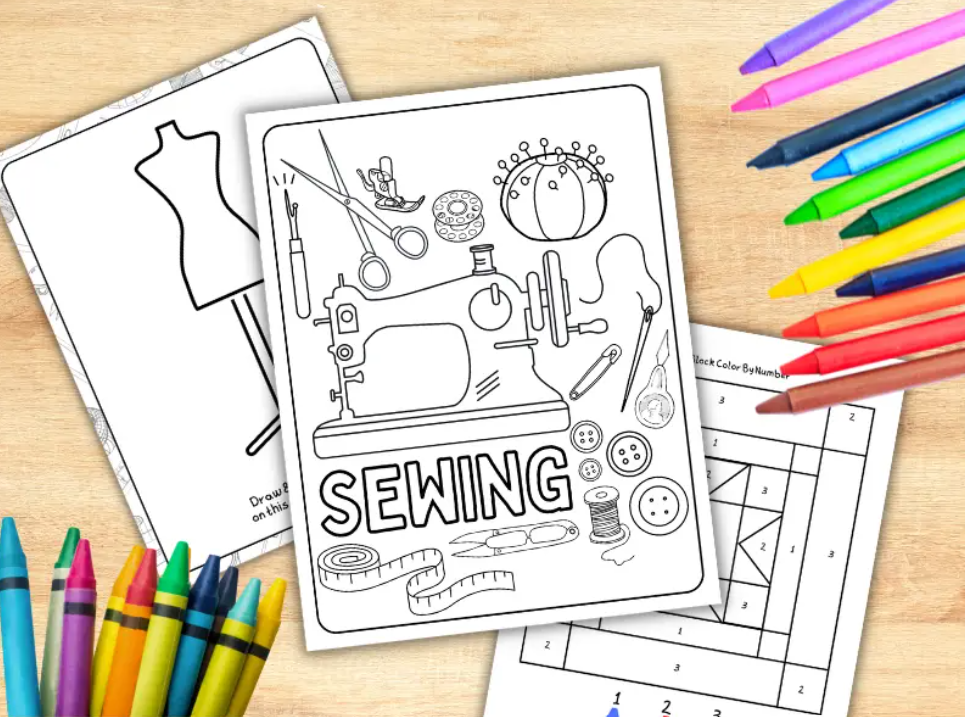 ---
Gnomes And Woodland Animal Coloring Pages
Plenty of fun to be had coloring in this gnome and woodland animals coloring set! I love these sorts of things! So fun and lots of coloring pages to choose from!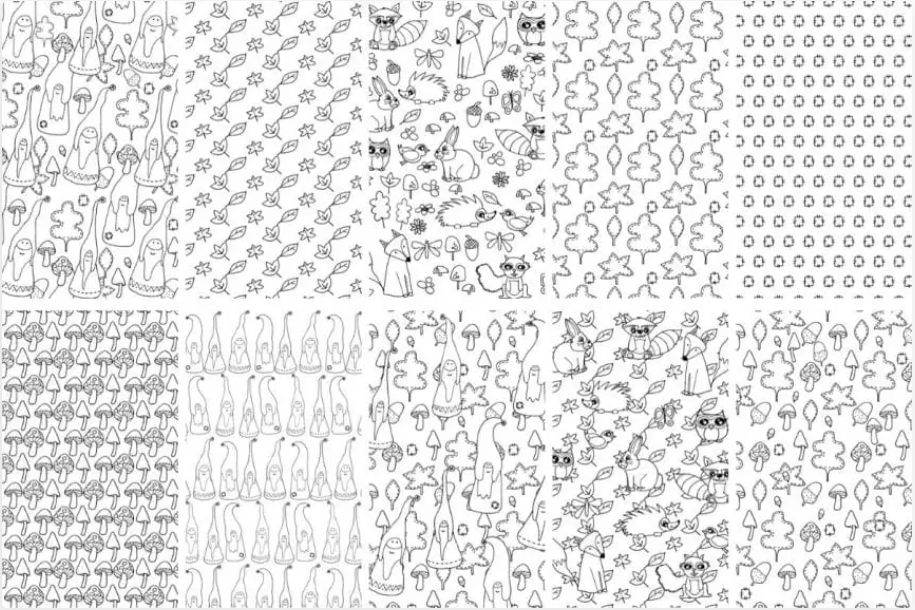 ---
Bird Coloring Pages
These cute birds coloring pages are perfect for kids of all ages to color and have fun! Use different colors and try to make the birds as colorful as you can! Try a new color too if you can!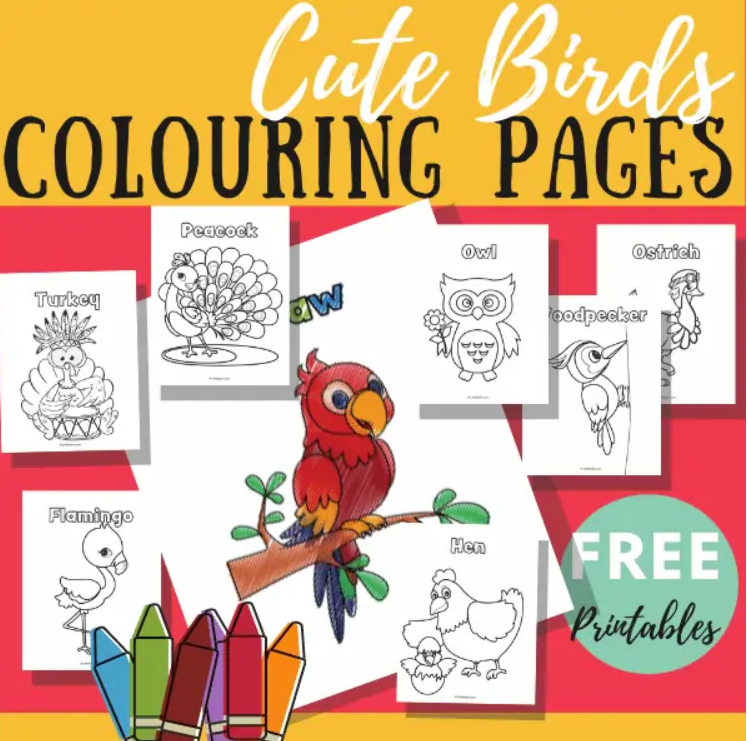 ---
Winter Wonderland Coloring Page
Please enjoy this fun freebie that has been put together! A fun printable Winter Wonderland coloring page! There are so many different ways to color a snowy wonderland coloring page! I would get out the glitter and glue and put glitter all over it AND I would color it with adorable coloring!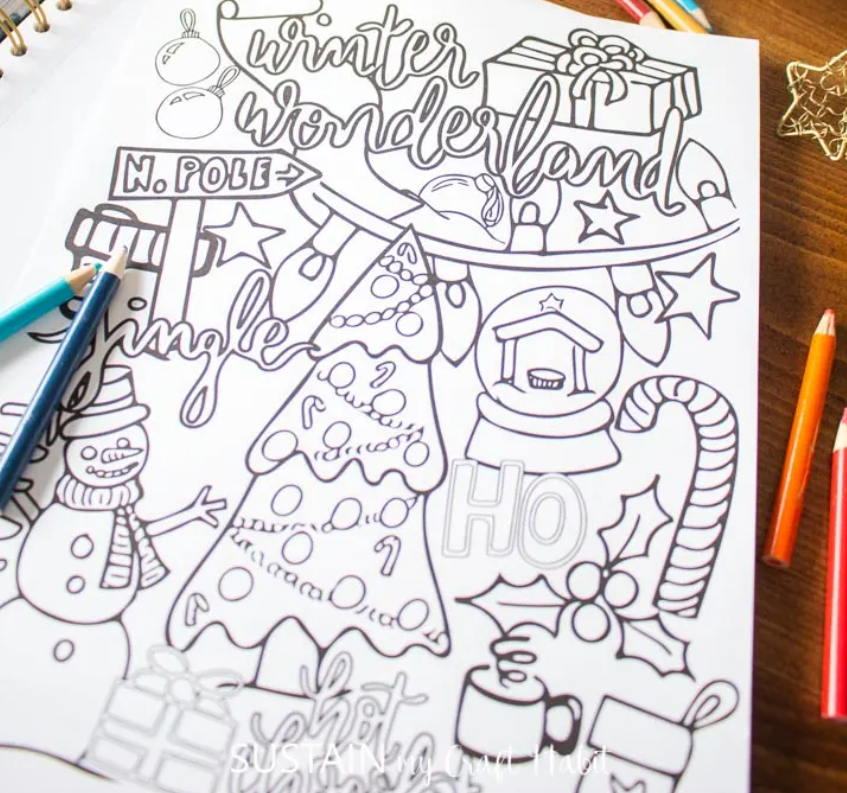 ---
Ocean-Themed Coloring Page
We've created this fun ocean-themed coloring page which has seashells, a sea horse, a sea star, and coral.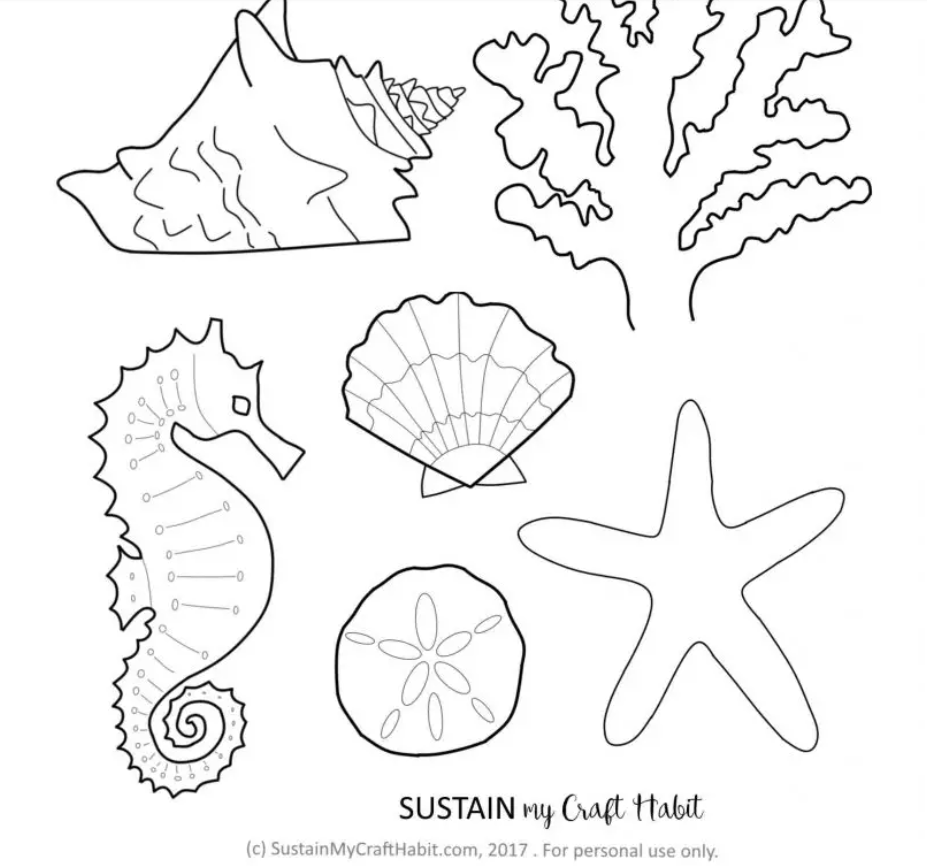 ---
Summer Coloring Pages
On those rainy summer days, spend a little time exploring your creative side with these free printable summer coloring pages. All you need is a printer and some inexpensive printer paper.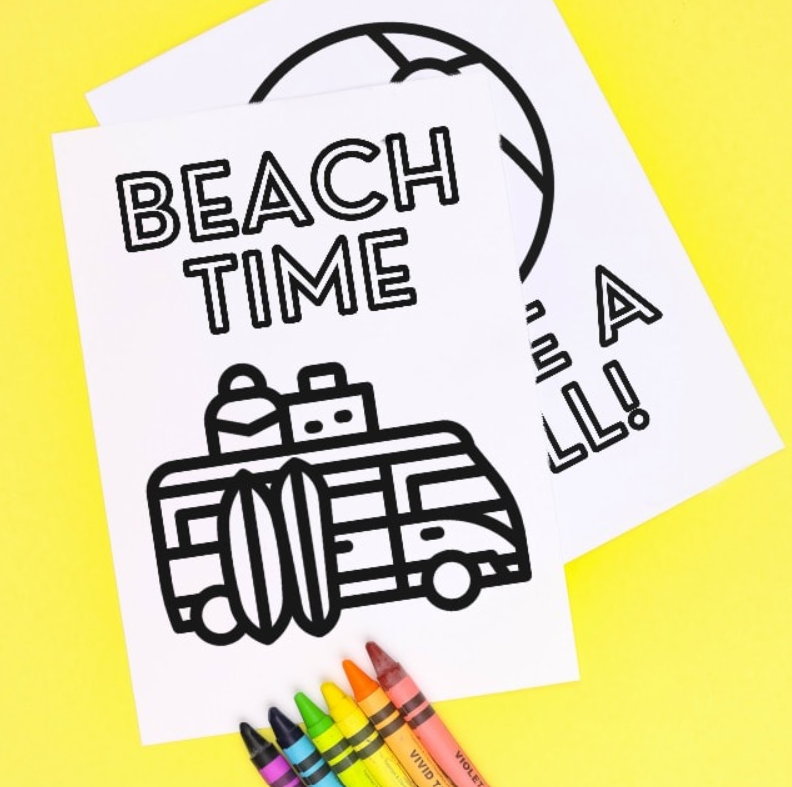 ---
Kindness Coloring Pages
Sneak in a little kindness while you color kindness, coloring sheets.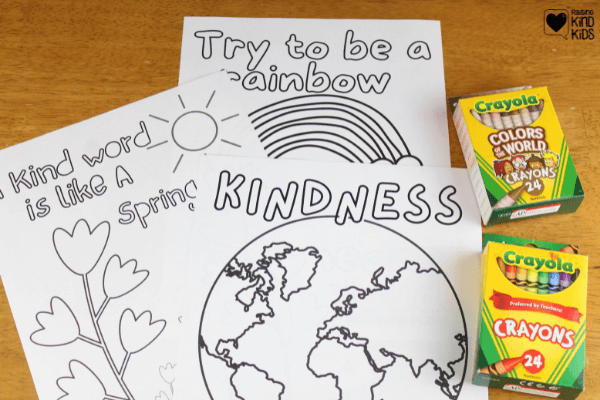 ---
Winter Forest Coloring Pages
Winter forest coloring page, look out for the foxes and hedgehogs.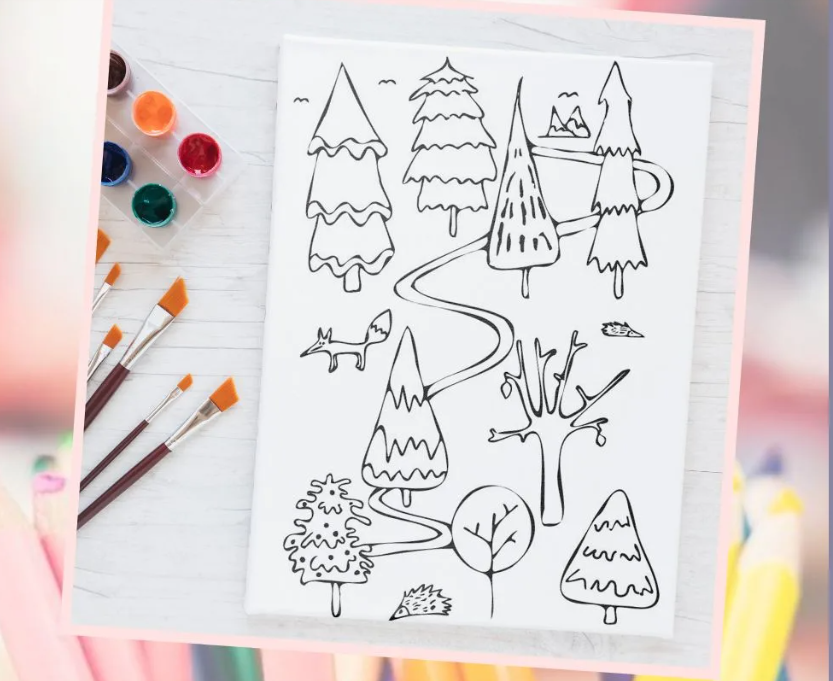 ---
Kindness Zoo Coloring Pages
From A to Z, these 26 animals in the Kindness Zoo Animal coloring pages will give you 26 ways to be kind while also learning about the alphabet. Such a fun color activity for those little artists!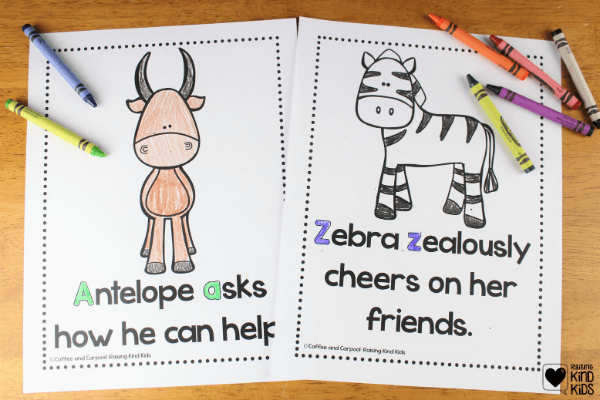 ---
Hatchimals Coloring Pages
Check out these six free printable Hatchimals coloring pages. These cute Hatchimals coloring pages will keep your kids entertained.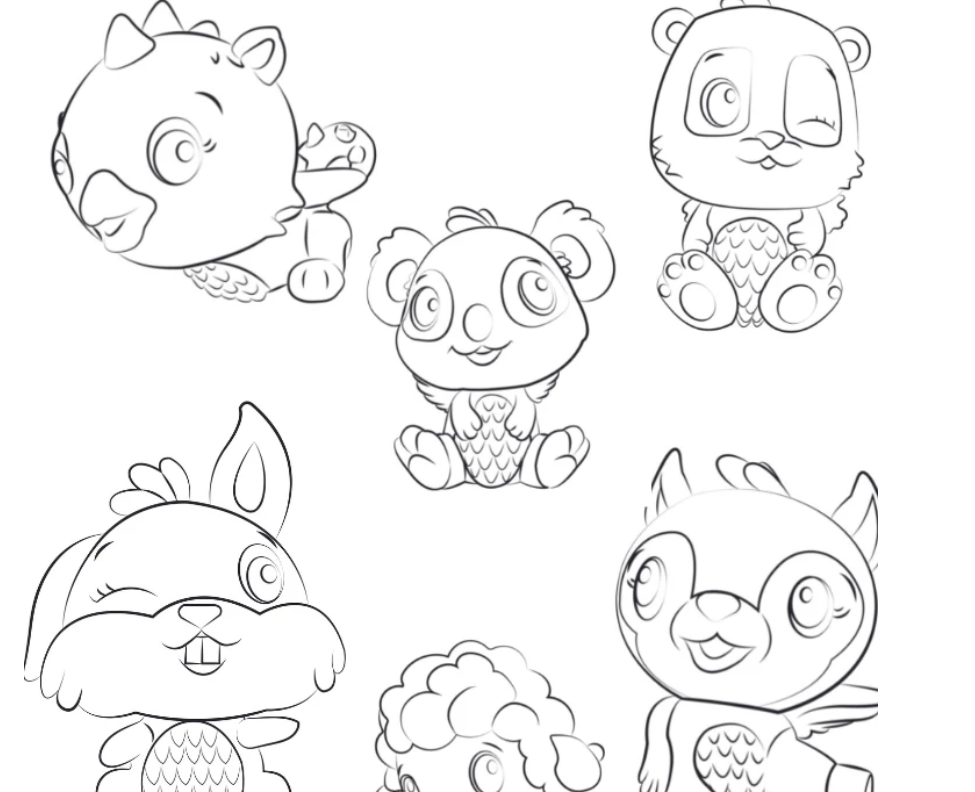 ---
20 Kindness Coloring Pages
Looking for kindness activities to do with the little ones in your household or classroom? Look no further! With these 20 free printable kindness coloring pages focusing on kind acts, you can help teach kindness and social skills in a fun and creative way, which is such an important skill to have!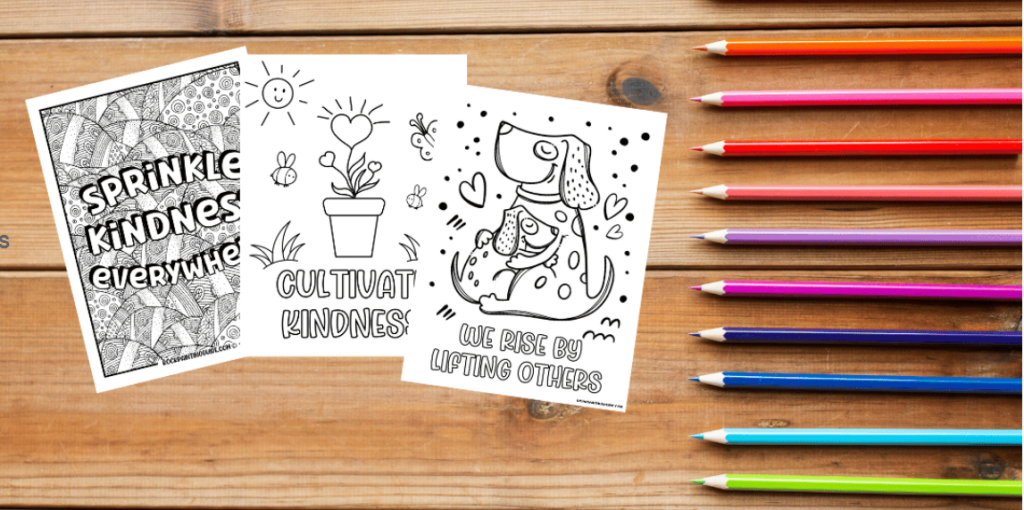 ---
Spring Activity Sheets and Coloring Pages
These free spring activity sheets and coloring pages come in a bundle containing a word scramble, a crossword, and two coloring pages to spark children's imaginations!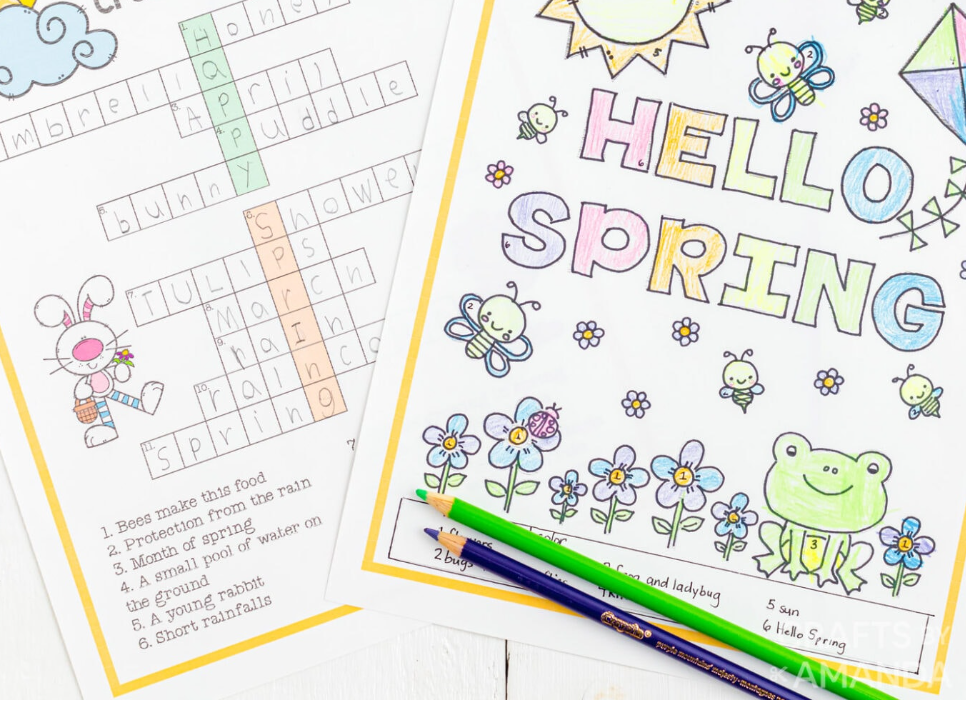 ---
Haunted House Coloring Paper Craft
Kids can now build their own haunted houses with these free printable haunted house coloring pages. Let them make their own designs and mix & match all the pieces! Such a fun activity to do!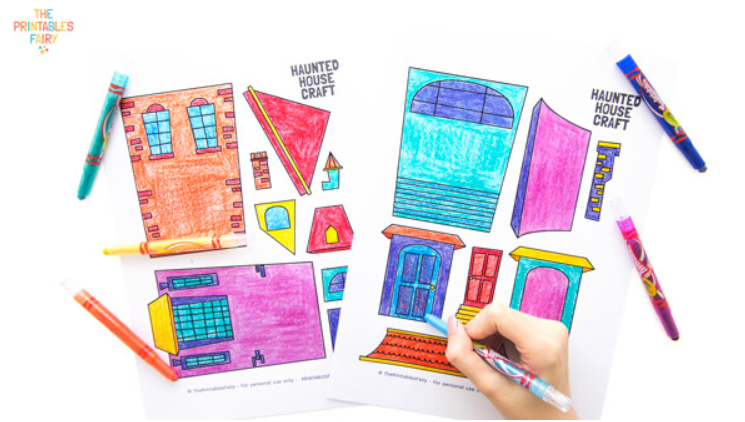 ---
Dinosaur Coloring Pages
These dinosaur coloring pages are perfect for little paleontologists. Grab your copy of this free printable set today. This is a perfect way to keep kids busy during quiet time.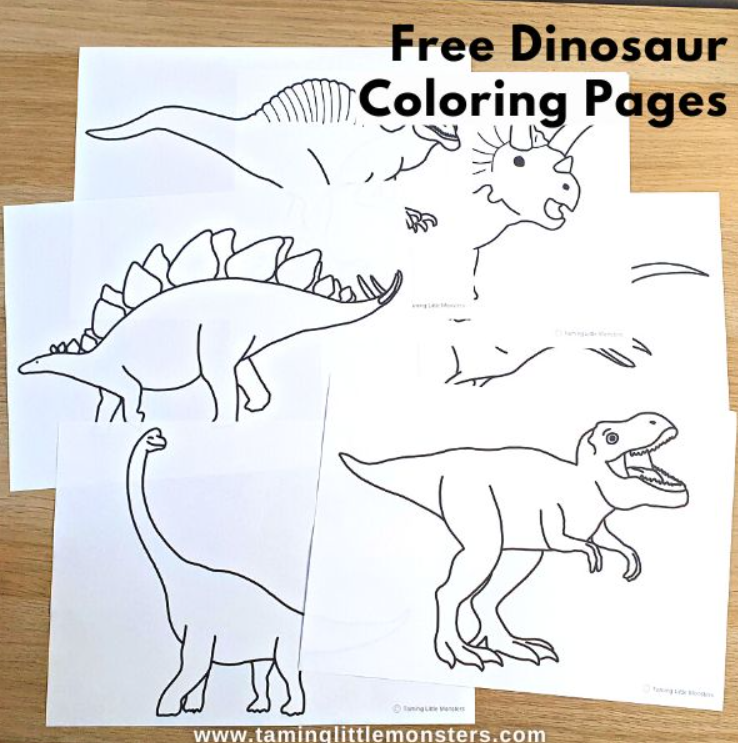 ---
St. Patricks Day Coloring Page
A fun shamrock to color for St. Patrick's day. This would be lots of fun to color!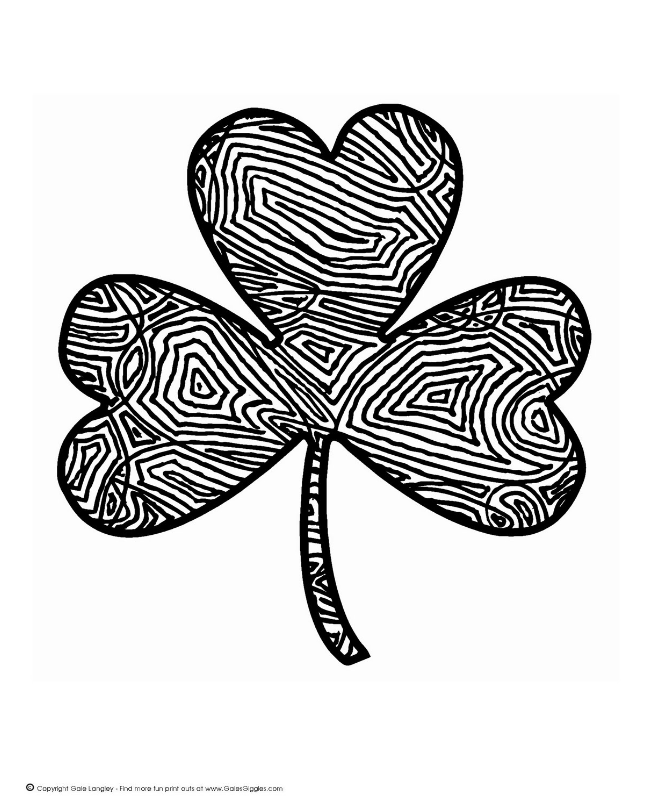 ---
ASL Alphabet Coloring Pages
These ASL Alphabet coloring pages are a great way for kids to learn the alphabet in ASL (American Sign Language)!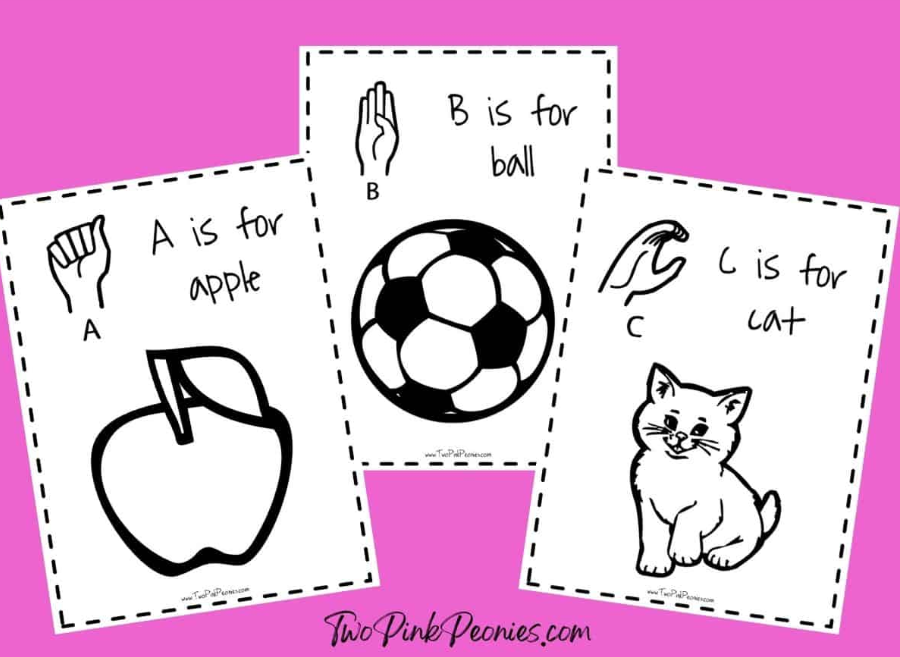 ---
Gnome Coloring Pages
Indulge your love of these cute bearded creatures with these free gnome coloring pages for kids and adults.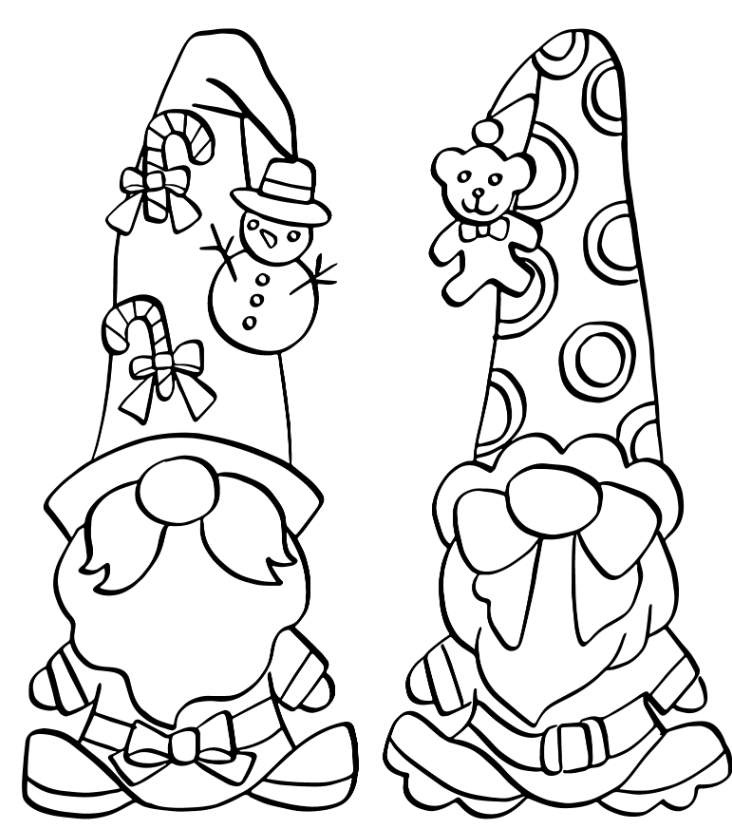 ---
Color Your Own Paper Kites
Color your own paper kites! Print the butterfly or dinosaur design, color it, and then turn it into a kite for more fun play.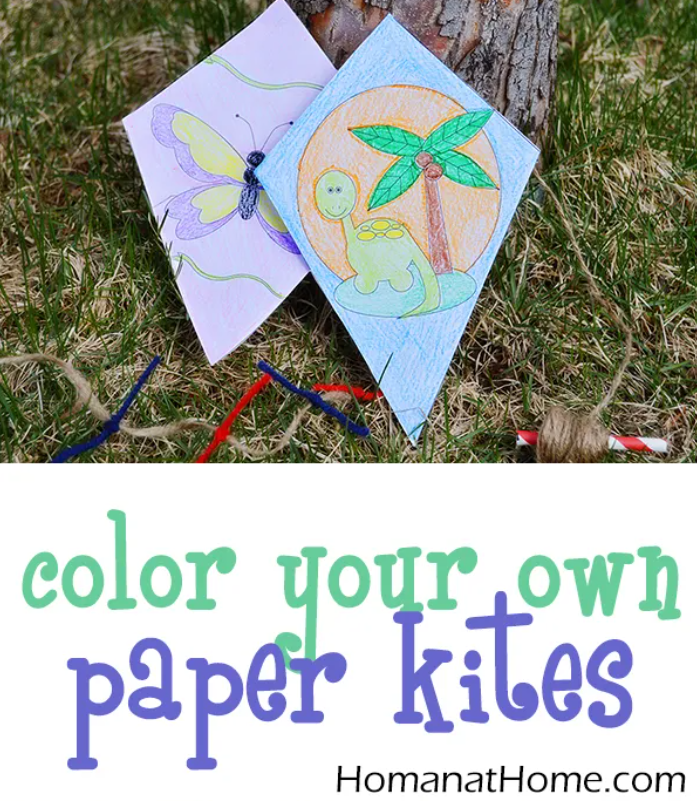 ---
Mindfulness Coloring Book
This free 10-page inspirational coloring book is the perfect tool to help your kids relax and unwind. Coloring is also a fun way to introduce and maintain a mindful practice. These mindfulness coloring pages are so pretty and have easy coloring pages.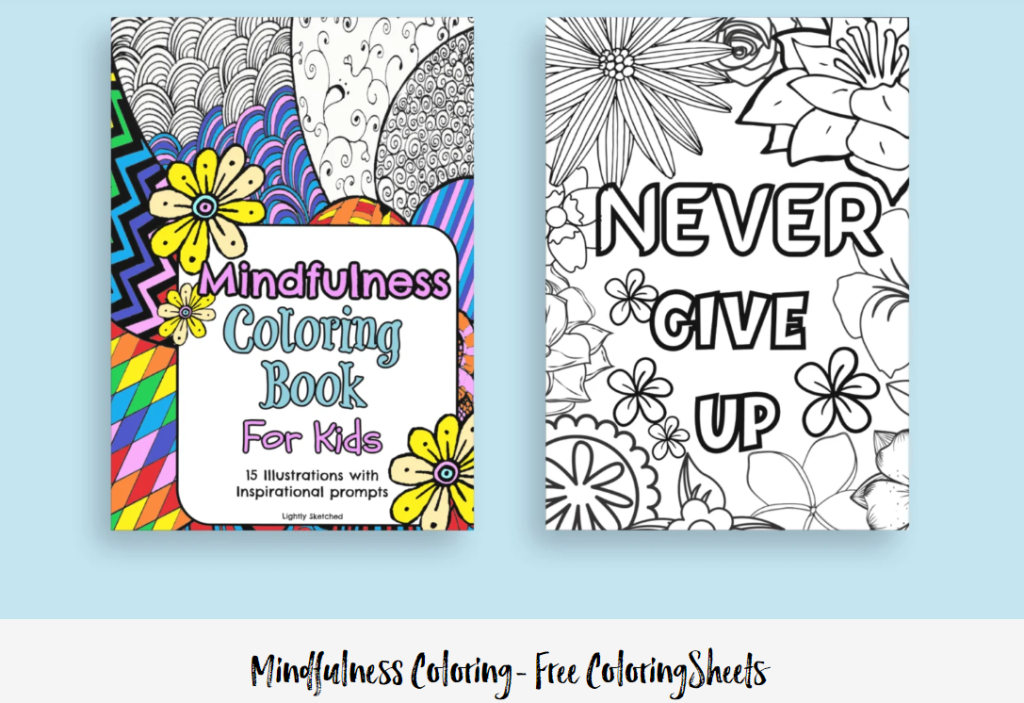 ---
Goofy Snacks Coloring Pages
Color your goofy snack coloring pages! So fun and cute!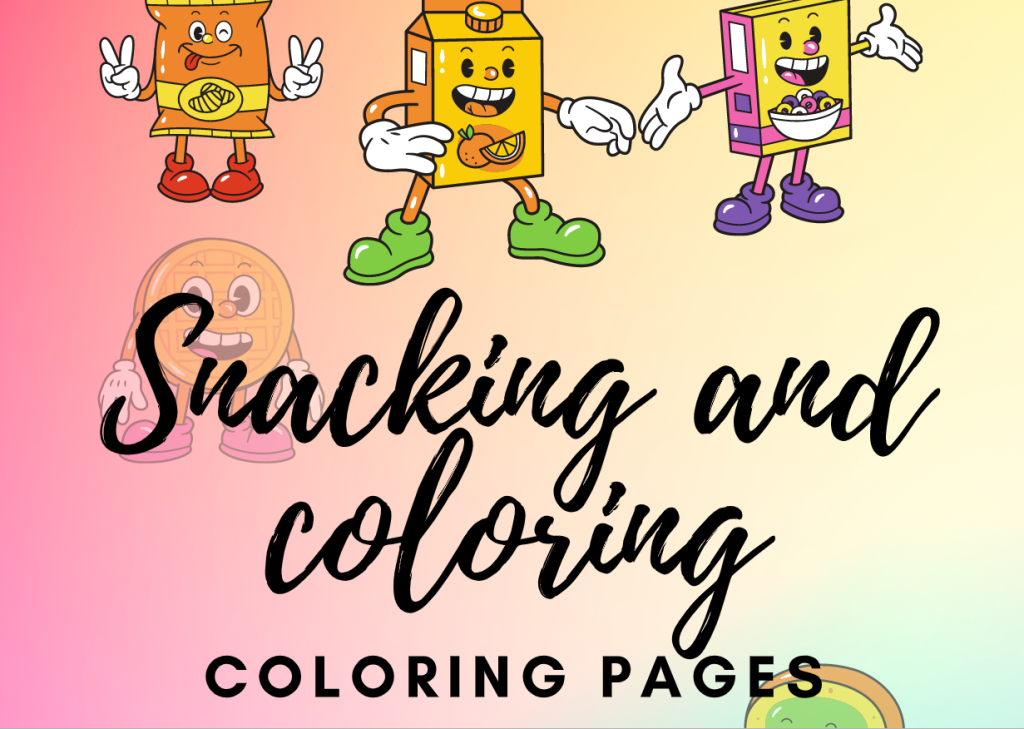 ---
Mermaid Alphabet Coloring Pages
This Mermaid Alphabet Coloring Pages set includes a page for every letter of the alphabet, with a mermaid in the shape of each letter. I love these for preschoolers learning about letters. Great for a young toddler or young children.
---
Spring Coloring Pages
These Spring Coloring pages are so cute. There are ten pages and are so much fun for Toddlers, Preschoolers, and younger kids.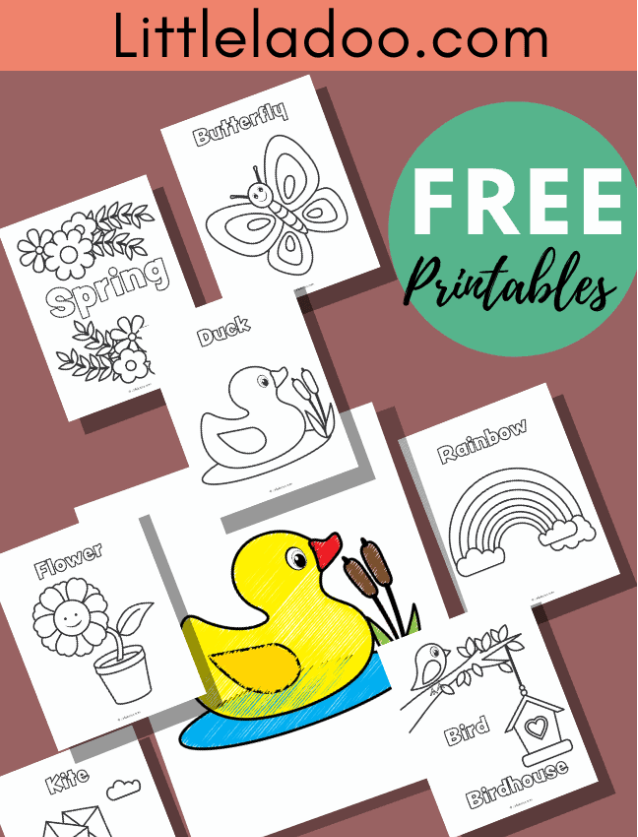 ---
Summer Activities Coloring Pages
Here is a simple and easy summer coloring ebook with beautiful coloring pages for kids! Use various colors to color these fun, summer images in!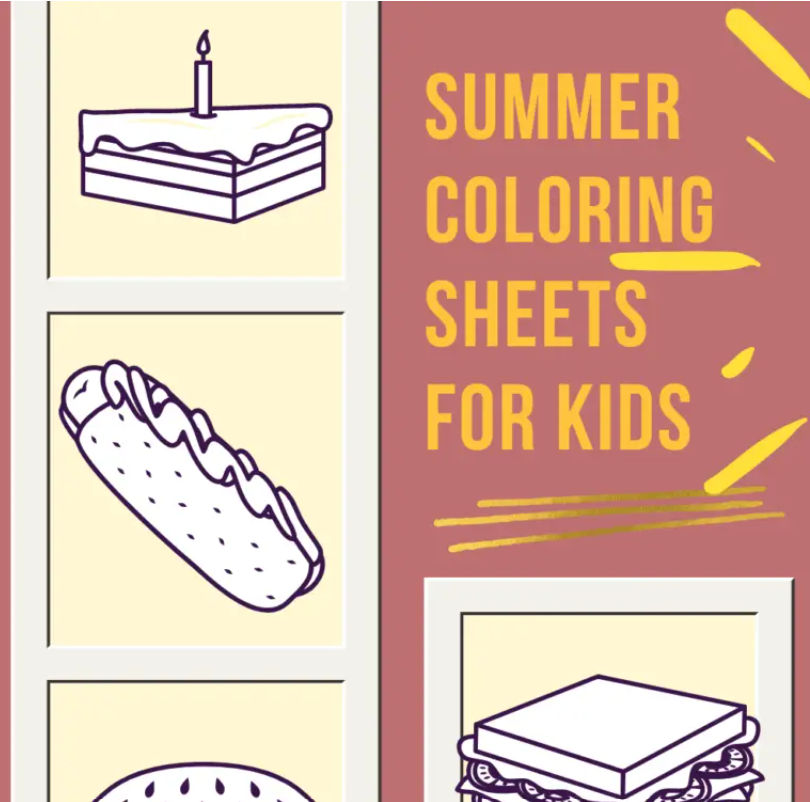 ---
Yummy Summer Ice Cream Color Pages
Beat the summer heat inside and let the kids color these 6 ice cream coloring pages. After all, the best part about summer is the ice cream!!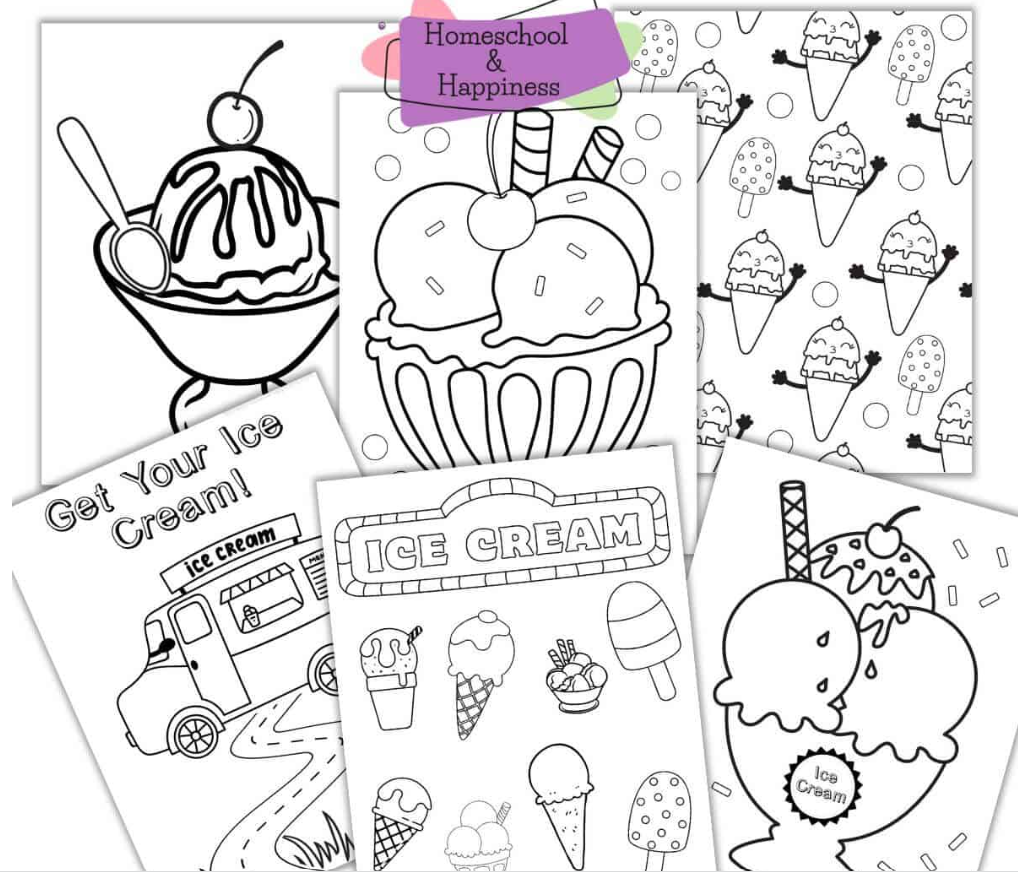 ---
AND… ONE MORE!!!
Owl Coloring Pages
Super cute owls for kids to color. A great mindfulness activity.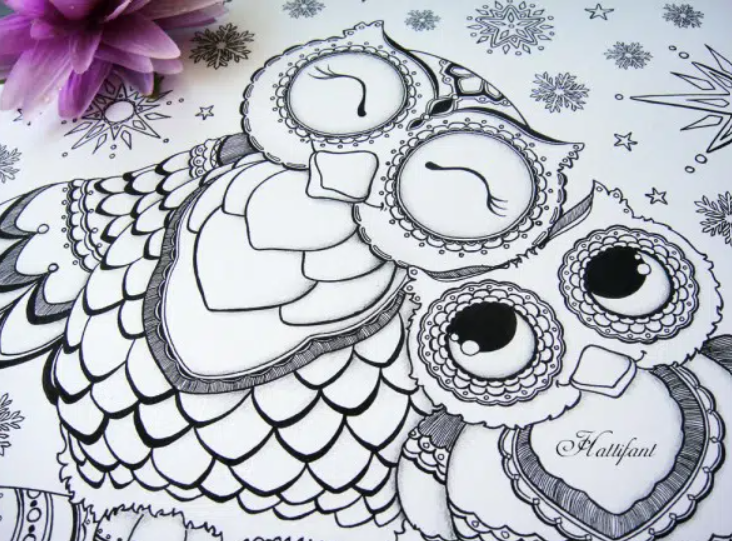 ---
Who doesn't love a little bit of color in their lives? Coloring activities may be a great way to bring some fun to your kids' days while having some family bonding time too! Not only can it help relax and destress after a long day, but it could also help spark conversations between parents and children.
Give these coloring activities for kids a try! Do you enjoy coloring? Let us know about your experience with these activities in the comments section below. We can't wait to see what beautiful masterpieces you create with these fun coloring printables! Yay!
If you enjoyed this post then you will love these posts for free printables too:
*Pirate Treasure Hunt Printables (there are 3 versions and are the most popular printables on my site!)
*42 Resources and Printables For Homeschool Families
*Free Valentine's Day Card Printables
*Free Printable Valentine's for Classmates
PIN IT