*Toys That Help Children with Creativity. Products received. This post includes my affiliate links
I have a list of Toys That Help Children with Creativity for you below! I had many toys growing up but the toys that stood out to me the most were toys that helped me develop my creativity! I was an artsy kid and having pens, colored markers, and paper was something I was always in need of.
My kids love toys that help with their creativity too. From molding clay to making slime, those are just a few things they enjoy doing when it is rainy outside or too windy to play outside.
Toys that help children with creativity are so important. There are plenty of them on the market but two that we recently received to review, are below. They are both so much fun and really had my kids busy, in a good, creative way!
Toys That Help Children with Creativity
The first is really cool! It is the Quercetti Pixel Photo 9 Image. Comes in a huge flat box. Includes 9 pegboards and 14,800 pegs in 6 colors. I had to research this a bit to find out exactly what this was all about. A parent does need to help the child with this project but it is fun!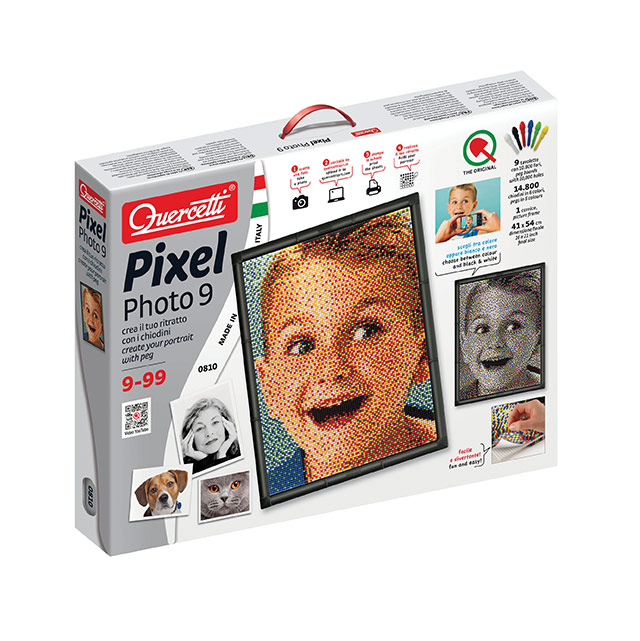 With Quercetti Pixel Photo Art Set you can create your custom portrait made with thousands of pegs in a few easy steps! Quercetti Pixel Photo kits help you create images made with a mixture of thousands of colorful little pegs. Every creation can then be displayed on your wall, thanks to the grid/frame included in the box.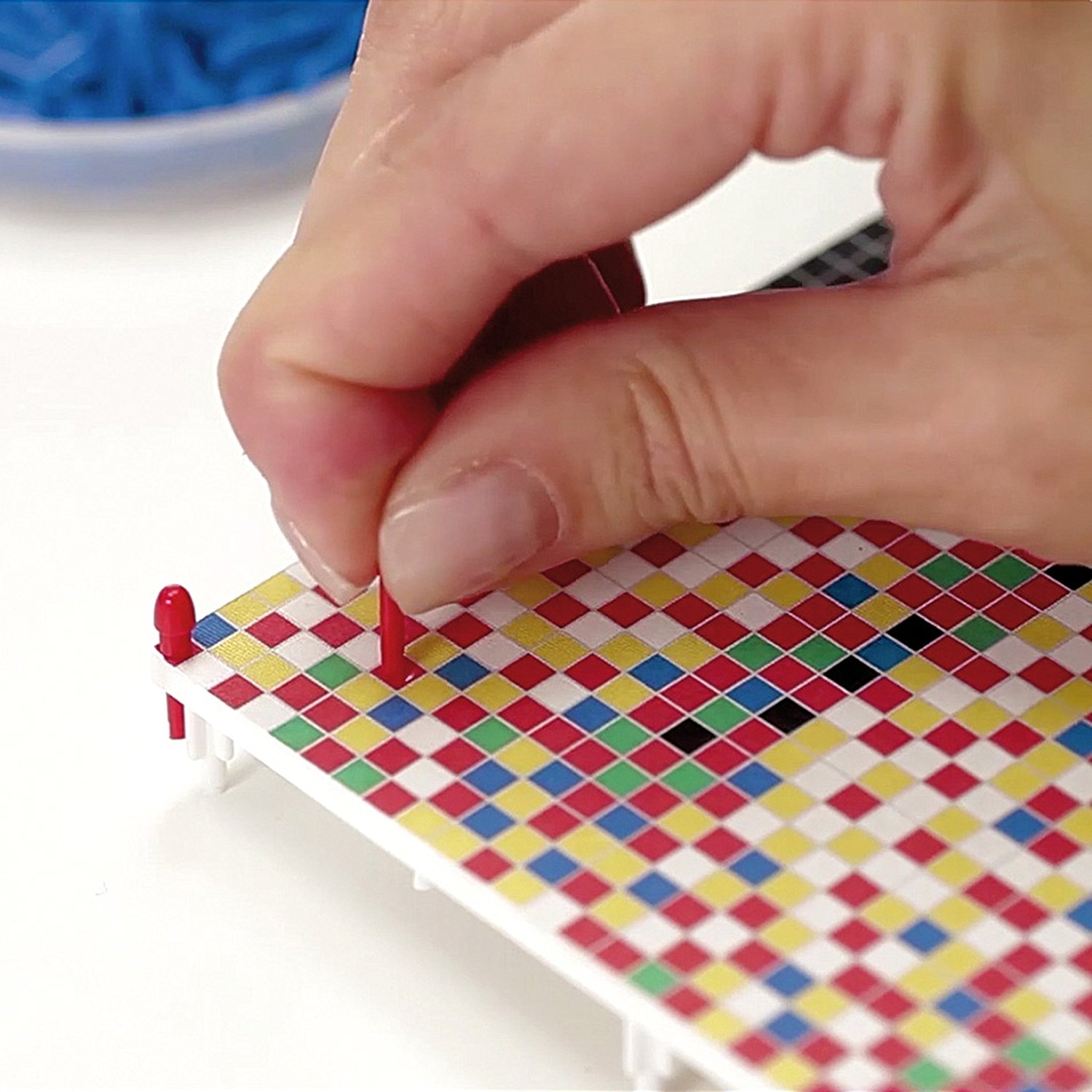 The process is simple: upload a file of a picture you have on your computer (or take one just for this occasion!), then print the instruction sheets and place them on the 9 boards that compose this kit, then place the pegs in the order displayed on the sheets. And for endless fun, every kit can be combined with other kits for a max total of 48 boards!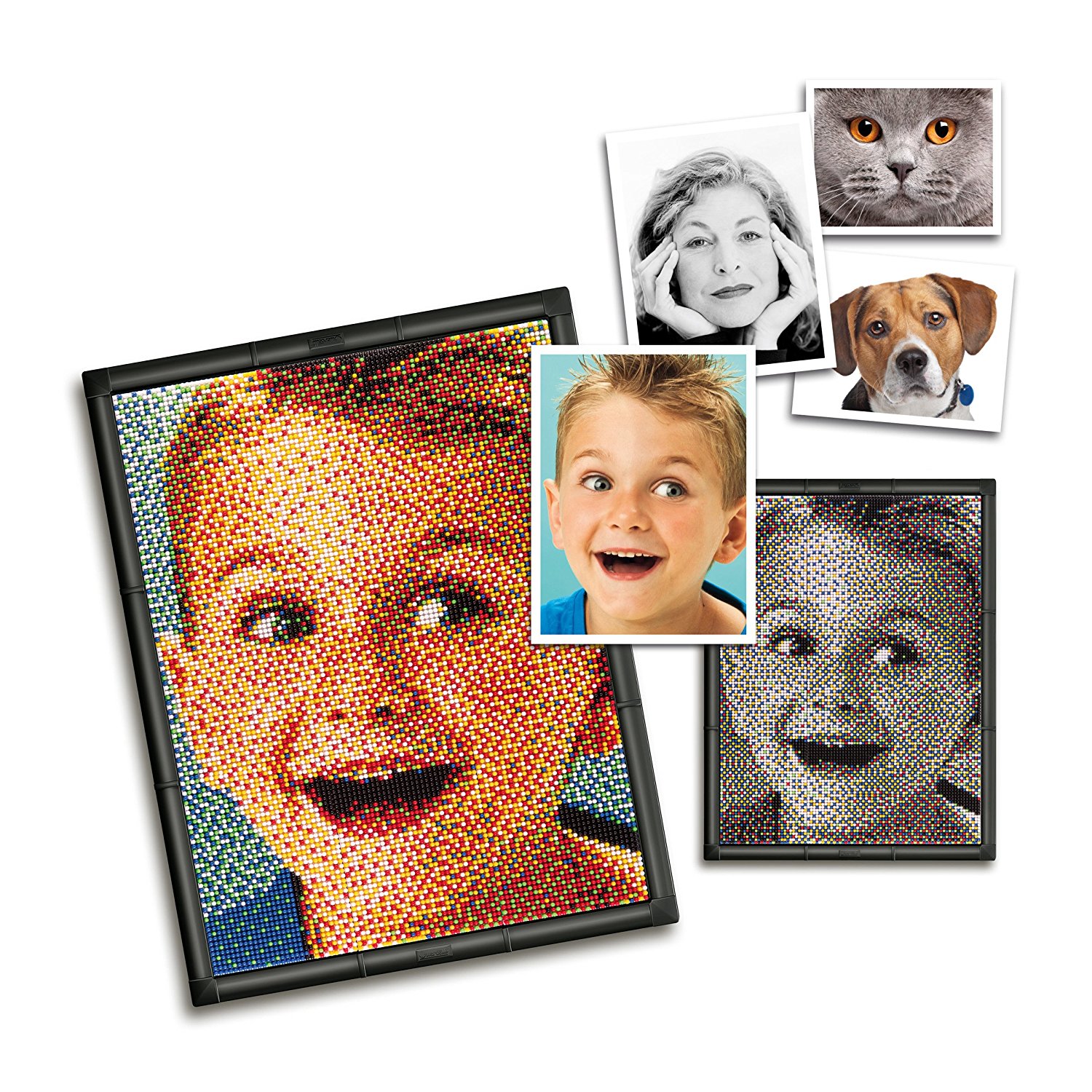 This is Recommended for age: 9+. This retails for $69.97 and you can purchase it online at Amazon.com.
The second toy is the Quercetti Geokid Daisy Maxi Peg Board Set! My youngest son and my daughter play with this a lot. When I first saw it, I was so sure about my kids even being interested in it. Boy, was I wrong! My kids are constantly stacking up these pieces and building things like crazy. I only wish there were more of these! I will have to invest in another set for them because these are a hit in our home.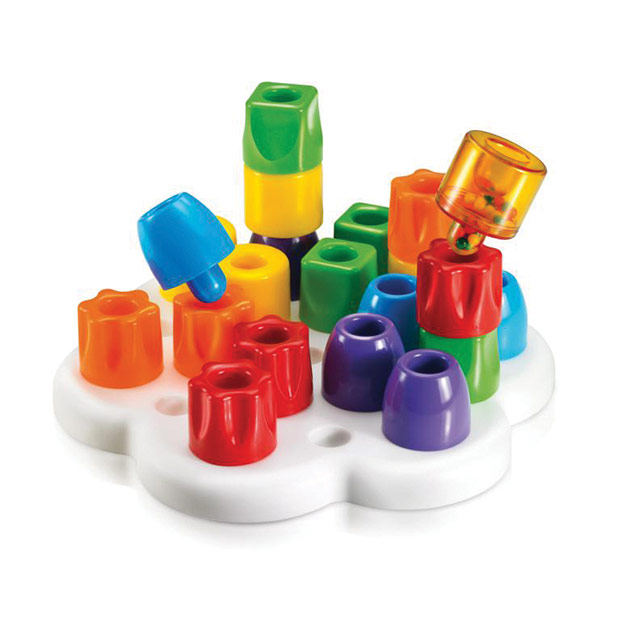 This set can be arranged by stacking the pegs. There are endless ways you can stack them up and play with them. This allows your child to use their imagination and be creative! This pegboard set introduces your child to different colors and shapes.
It helps with sensory stimulation and spatial development in children. Each jumbo peg is constructed with rounded edges out of durable and safe material to give parents peace of mind during playtime. They're designed to be used by small children (but older kids love them too!) and withstand every adventure your child has.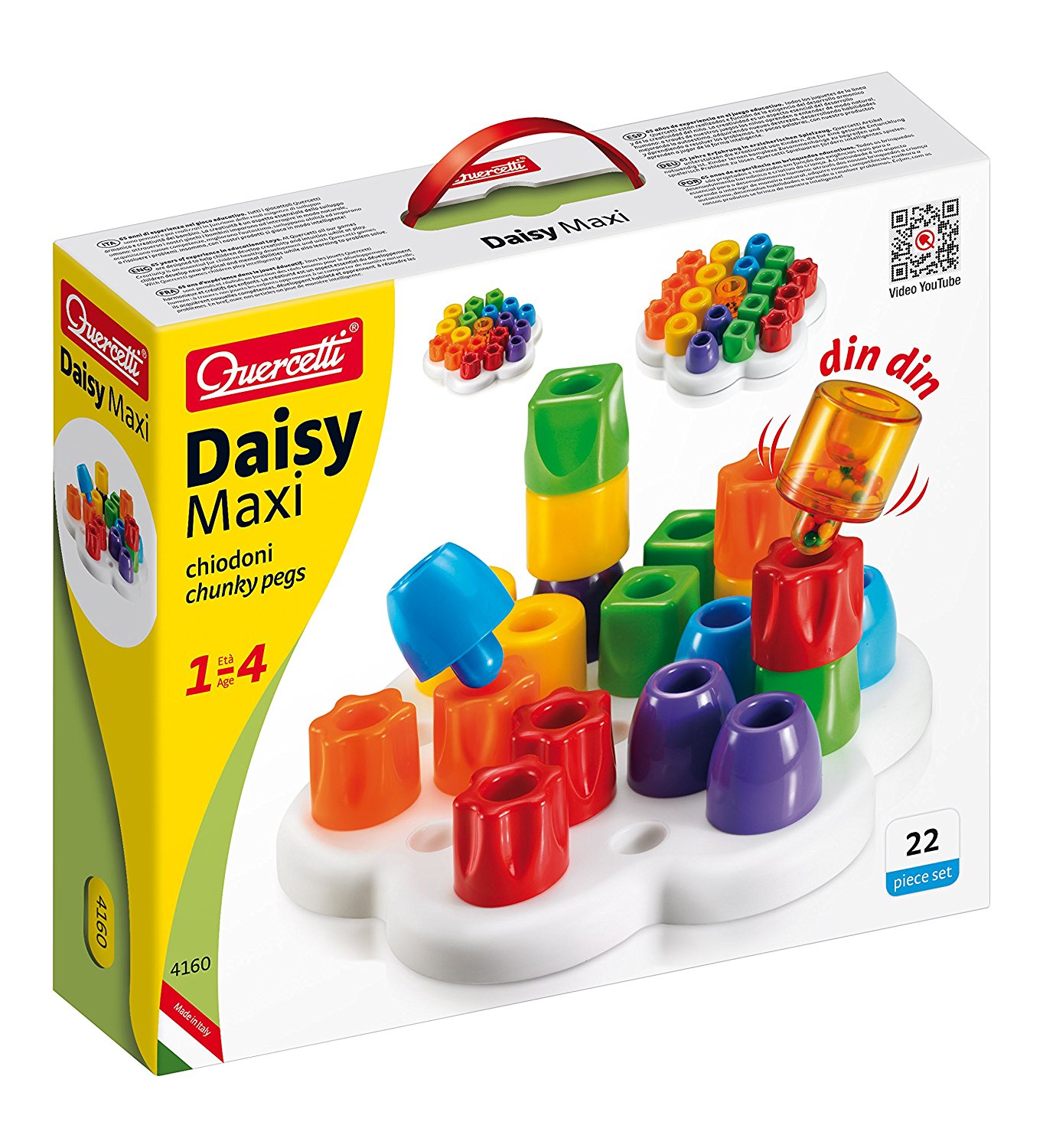 Quercetti toys are designed for children ages 3 to 12 to encourage reasoning, stimulate creativity and hone physical skills. Quercetti toys span a wide range of categories and stages, from early skill builders to craft activities, pure educational products to advanced construction sets.
This set is recommended for ages 1 to 4. This peg set retails for $23.02 and can be purchased on Amazon.com.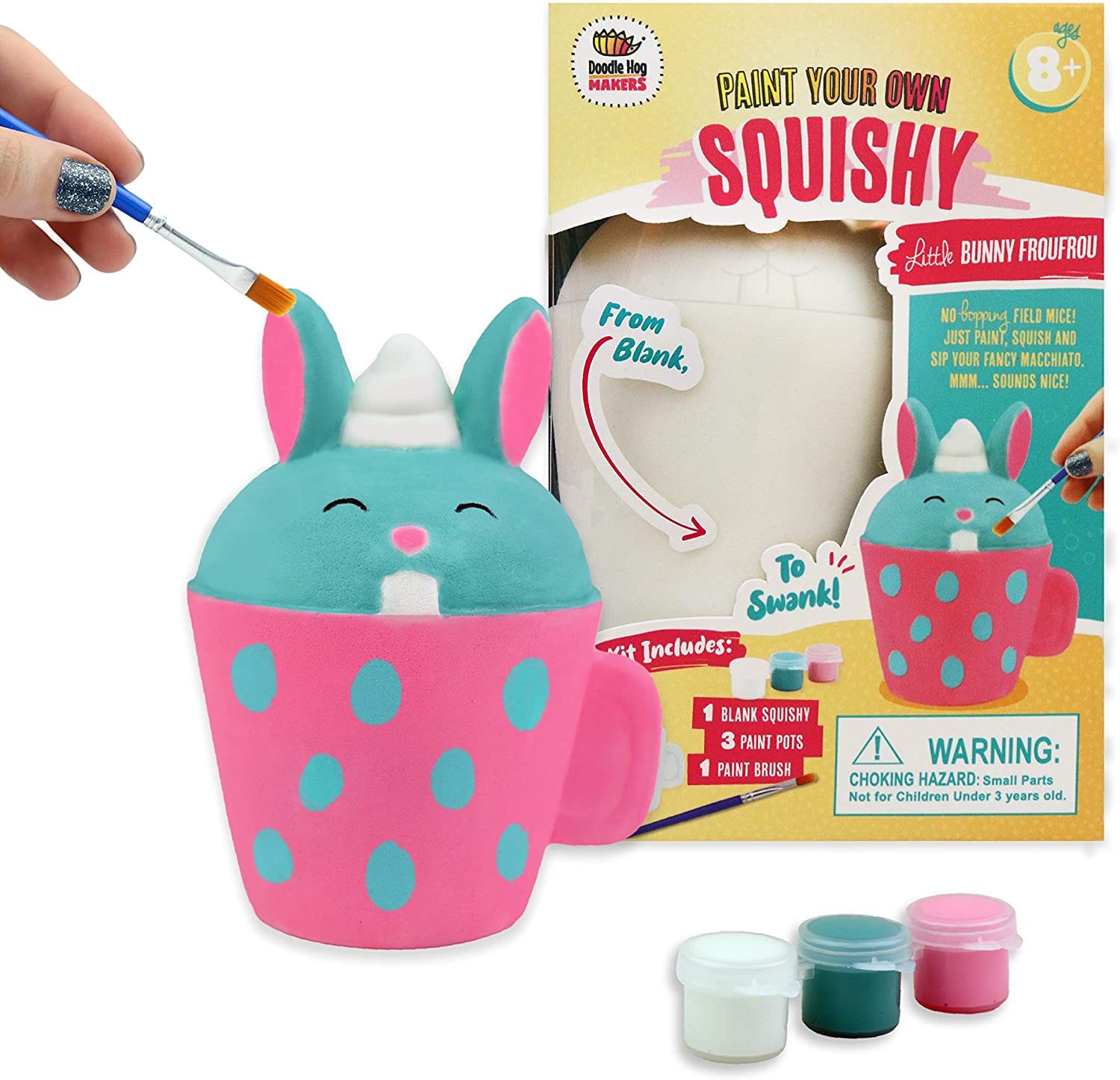 The third toy is the Paint Your Own Squishies Kit! This is fun for kids of all ages and who doesn't LOVE to paint? My kids sure do! One of the most popular trends right now is squishy toys for kids.
Not only do they come in a wide range of designs and textures, but they can provide children with a way to deal with their anxiety and stress. But instead of spending hours sorting through the bins in a store and waiting for your child to select the perfect one, provide them with a way to create their own.
Paint Your Own Squishy Kits from Doodle Hog come with a white squishy in a fun design like a bunny, three paint pots, and a brush so kids can spend hours getting creative and decorating it just the way they want to.
You can purchase this kit on
Amazon.com
! It retails for $10.99.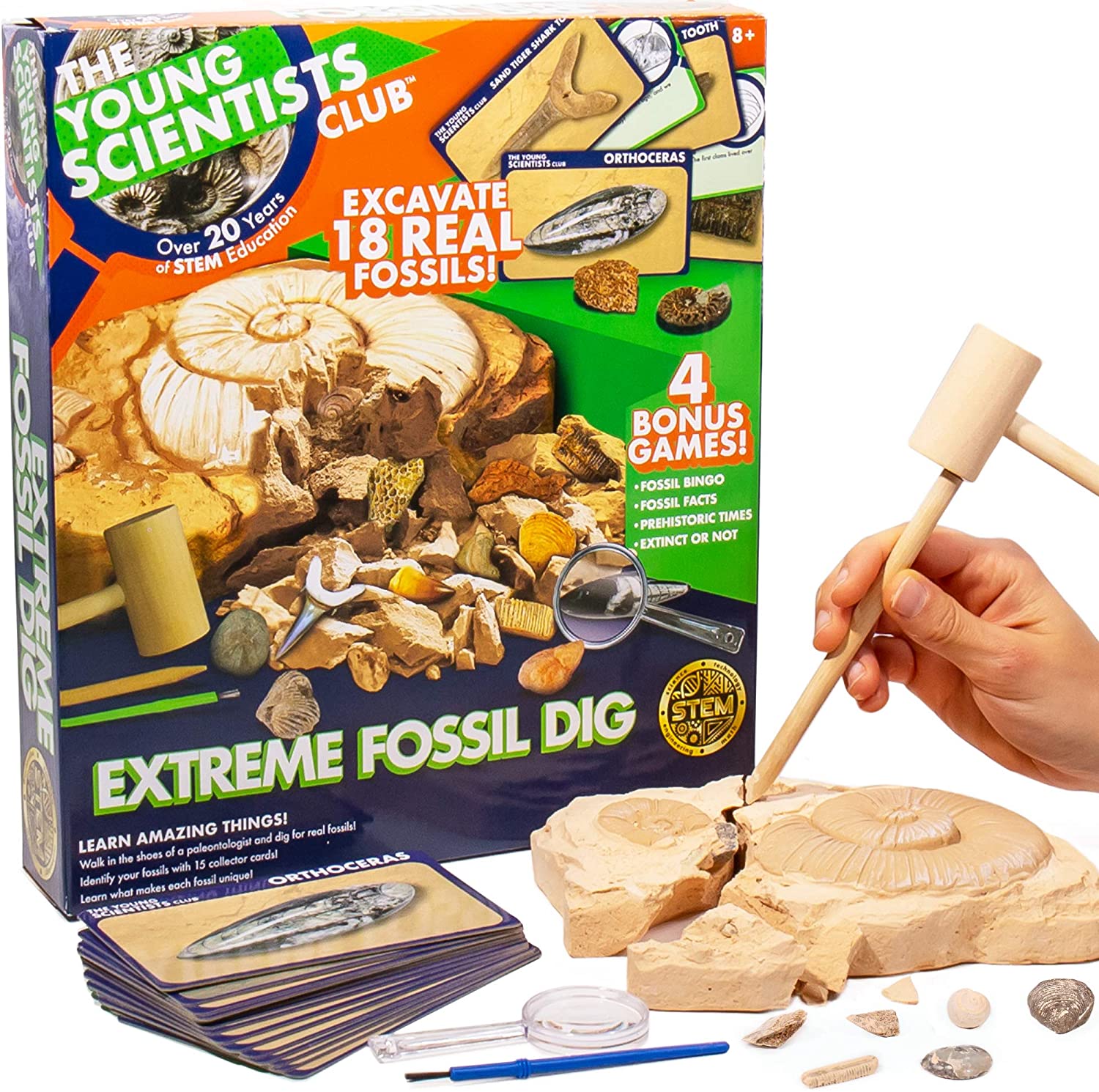 The fourth toy is The Young Scientists Club Extreme Fossil Dig and it is FUN! Dig into the exciting world of archaeology and gemology with The Young Scientists Club Extreme Fossil Dig!
Walk in the footsteps of a paleontologist as you use the excavation tools, like a mallet and chisel, to dig through stone and find 18 real hidden fossils — from shark teeth to dino bones and ancient sea creatures. Then, remove the dig particles with the brush and use the magnifying glass for an up-close-and-personal look at your findings — refer to the bonus poster and collector cards to identify them all, and keep them safe inside the fossil bags!
When you're all finished excavating, put your knowledge of the prehistoric world to the test with bonus games and activities! The Exploring Fossils STEM kit is the perfect way for lovers of all-things-science to immerse themselves in a fun, hands-on learning experience that will spark their curiosity in the natural world and the fossils inside it! Available on
Amazon.com
. Retails for $19.99.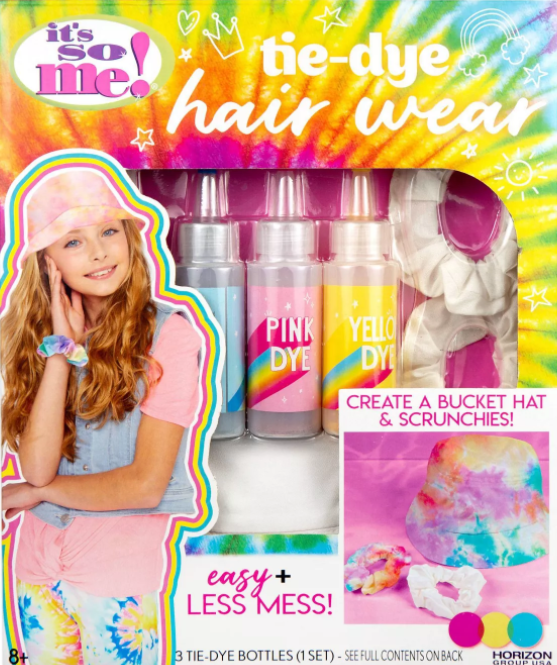 The fifth toy/activity is the It's So Me® Tie-Dye Hair Wear Kit! My daughter had a BLAST doing this! Transform an adjustable backpack, hair accessories, or tote — and any ordinary fabric — into a tie-dye masterpiece with these all-inclusive kits from It's So Me®!
From trendy twists to sweet stripes, stylish sunbursts, and more — use the fully-illustrated instructions to learn how to personalize a new trendy accessory, or any plain fabric, with tons of to-dye-for projects! Just find your design, add water, apply the dye in the included tub, then set and dry! The tie-dye colors work best on 100% cotton and will remain vibrant by following the care tips included. Sold at
Target.com
. Retails for $9.99.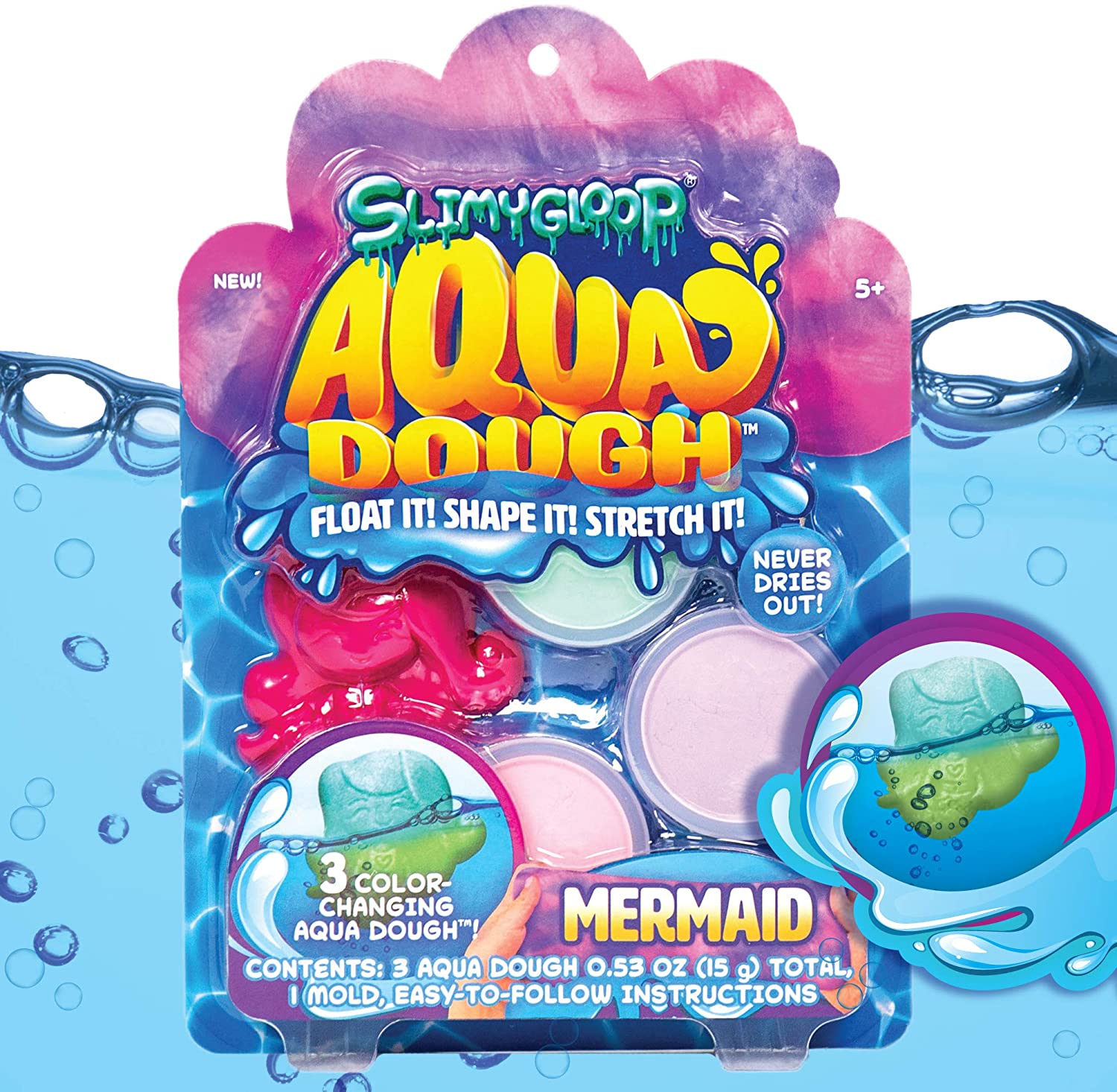 The sixth toy/activity is the SLIMYGLOOP® Aqua Dough! My daughter loves these little kits and always asks for one when we are at the store! With SLIMYGLOOP® Aqua Dough, you can create your own water toys that stretch, mold, float, and change colors!
Play with your Aqua Dough in buckets or bowls of water for a fun, sensory experience — use the included mermaid mold to create a soft and squishy floating toy, or squish, stretch, and squeeze the dough in while it's in the water! SLIMYGLOOP® Aqua Dough is water-resistant, so it won't fall apart or dissolve while you play — and it never dries out! Keep playing with the dough to watch it change colors, from blue to pink, light green to white, and purple to blue.
When you're all finished playing, wring out excess water and let it dry completely before storing the Aqua Dough in the reusable container for the next time you want to make a splash! You can purchase this on
Amazon.com
. It retails for $6.99.
All of these toys and activity kits are so much fun for the kids to help keep them busy and their minds engaged! This is great for you homeschooling parents too! I will be adding more toys and activity kits to this post on a regular basis, so keep checking back!