I know, it is the end of the summer and kids will be going back-to-school soon, or maybe you will be homeschooling them. Whatever you decide, we all know kids are bored by now! Staying at home doesn't have to be SO boring though, right? I have some super fun children's activity books that inspire creativity in your child. They are really cute and there is SO much inside of each activity book! This might help take the edge off of boredom for at least 30 minutes, giving YOU a quick break!
*This post includes my Amazon affiliate links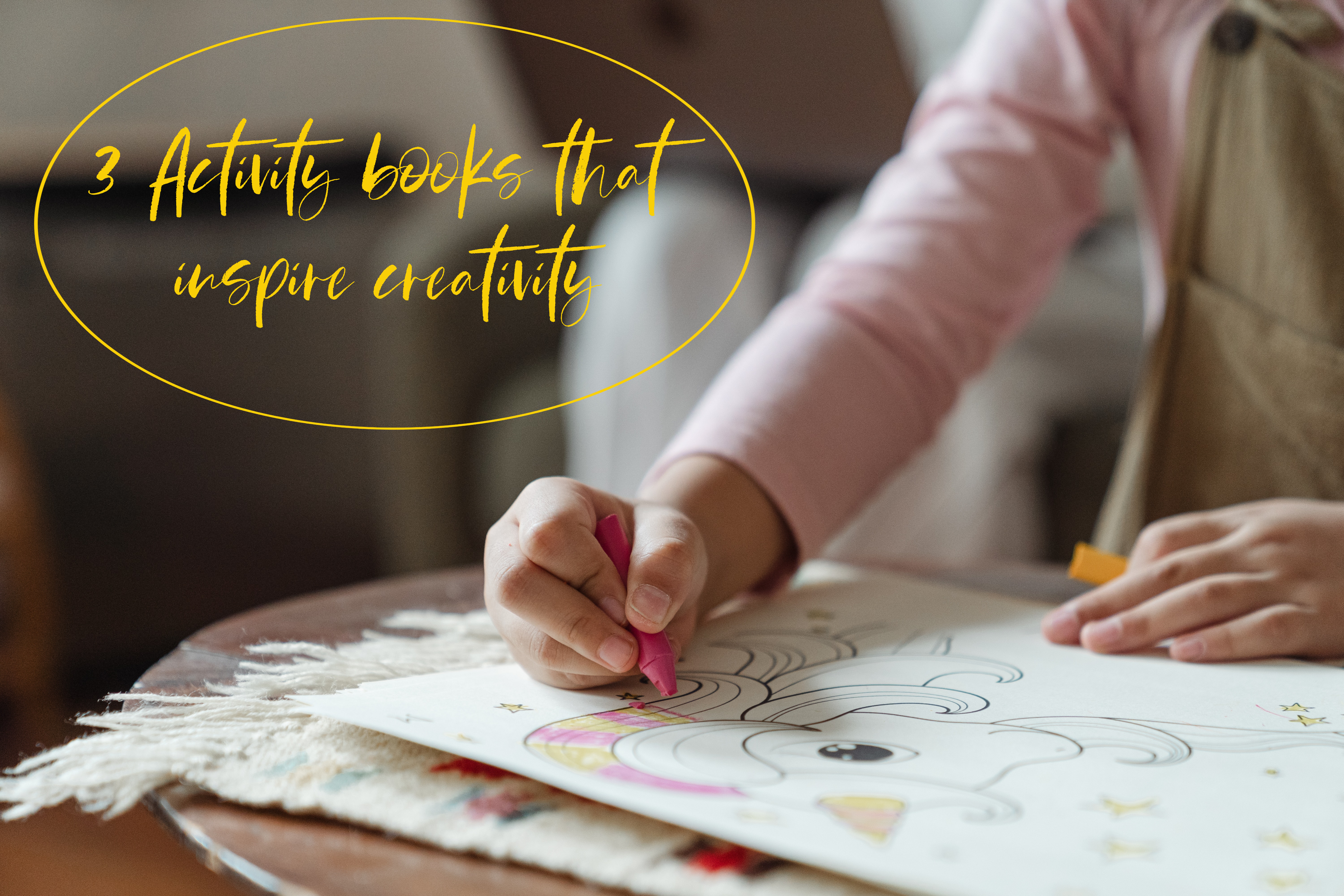 3 Children's Activity Books That Inspire Creativity
1. Artful Etching: Cities By Mohan Ballard: Explore the beauty of the urban landscape with Artful Etching: Cities. Etch the ten cityscapes in the book using the included tool to reveal colorful details and beautiful buildings. All the etching pages have outlines to follow, and it's up to you to decide how much detail to reveal! An introductory section describes how to etch the scenes for the best results, and examples of finished pieces are included for reference.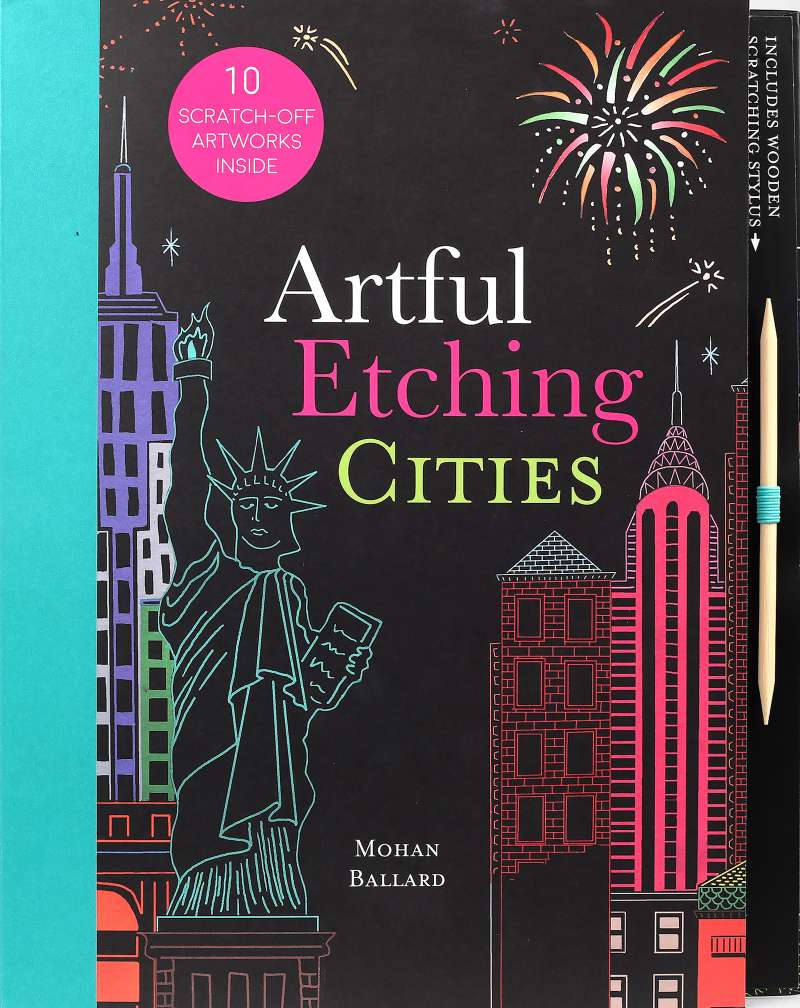 This Children's Activity Book is great for older kids who enjoy being creative and etching things! This puts a twist on just regular drawing! There are 64 pages and retails for $16.99. You can purchase this on Amazon.com, (Psst! They also have a Christmas one for the upcoming Christmas season!)
2. Spiroglyphics: Animals By Thomas Pavitte: Spiroglyphics: Animals features a new type of mind-bending graphic puzzle from Thomas Pavitte, best-selling author of the 1000 Dot-to-Dot and Querkles series. At first, all you see are simple spirals. But when you look a little closer and start to color between the lines, you'll see your favorite animals take shape!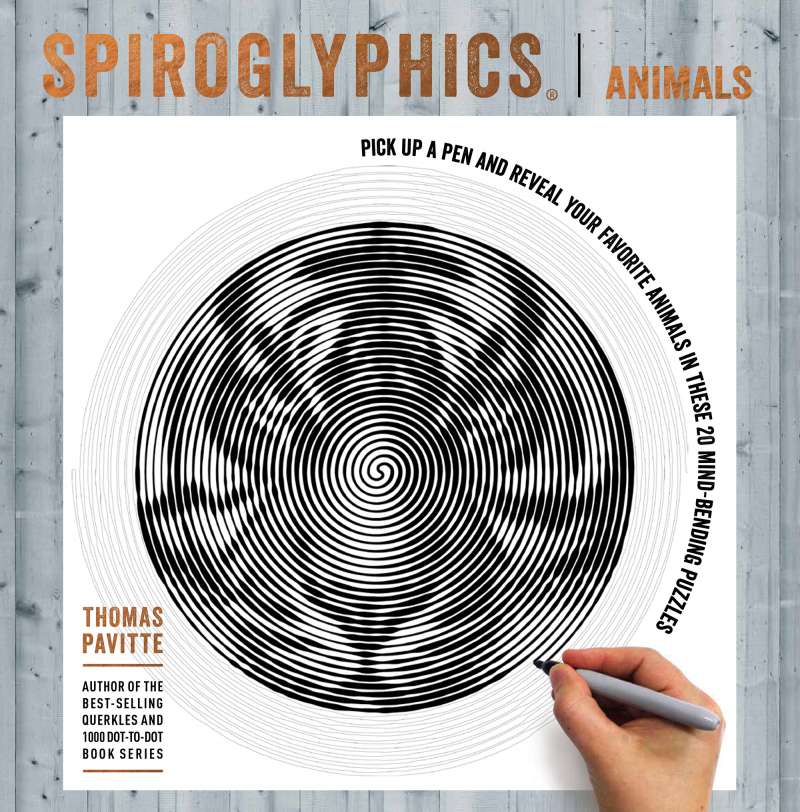 When you're finished, you'll have a masterpiece worthy of being framed on your wall. This exotic collection of 20 puzzles includes a fox, an alpaca, an eagle, a horse, a rabbit, a tiger, a gorilla, a koala, a giraffe, and many more. Grab your markers and transform a set of simple lines into an amazing work of art! This Children's Activity Books has 44 pages and is paperback with flaps. You can purchase it online at Amazon.com. It retails for $14.99.
3. Sticker Extremely Cute Animals By Editors of Thunder Bay Press: Puzzle enthusiasts who want to try something new and challenging will get extreme enjoyment out of these 15 adorable stickering puzzles.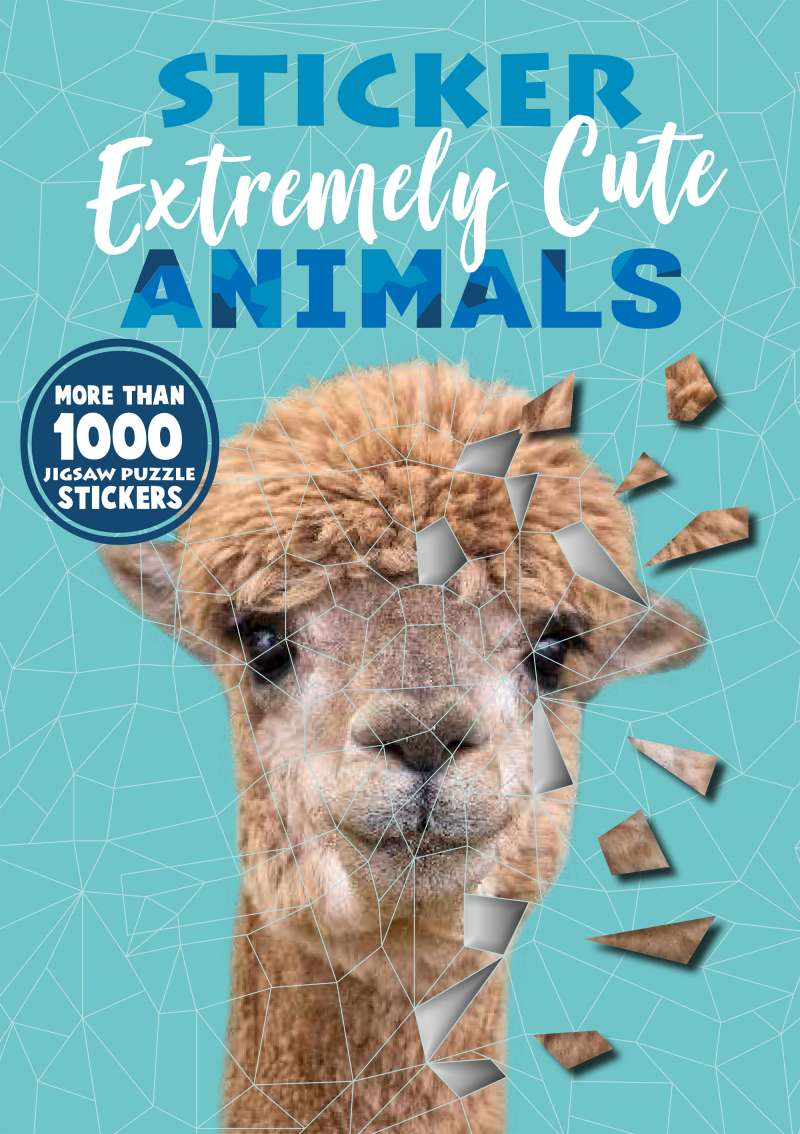 Each puzzle consists of a tessellated grid that includes a few clues to get you started, along with up to 100 reusable stickers to complete the image. When the last sticker is placed, you'll have a beautiful glossy art poster that is worthy of being displayed on the wall. All types of cute animals from across the world are featured in this addictive puzzle book. This activity book has 82 pages and you can purchase it online at Amazon.com. It retails for $14.99.
All of the Children's Activity Books you see above are wonderful for kids and will help keep them occupied and their brains busy, in a good and educational kind of way!
Win!
One person is going to win all 3 activity books you see above! Yay!
Rules
The contest is open to US residents ages 18+. This giveaway will end on August 23, 2020, at 11:59 pm MT. The winner will have only 48 hours to claim their win or a new winner will be selected. I am NOT responsible for lost or stolen mail (DUH!).
Pin it!