I have a bunch of Resources And Printables For Homeschool Families in this post (updated for 2022!), and I hope you find them helpful! With more and more kids being homeschooled around the country, parents and caregivers are searching for educational resources that are free to use. This gives parents an opportunity to teach their kids skills that they wouldn't normally learn in school, like financial literacy. We have some helpful resources and printables for homeschool families to help them get through this school year with ease.
These past two years have been hard for children and their parents, am I right? So, any free help of any kind is so appreciated. And, right now more than ever, kids are having a hard time emotionally and trying to make sense of their feelings with everything going on in the world! I know I am having a hard time with it so I can imagine how kids feel! Ugh.
Social and emotional development is proven highly correlated to the development of problem-solving skills that contribute to a child's fulfillment in life. From as early as 3 years old, the foundation of a child's social-emotional development is built into the architecture of their brain.
This is why MeandMine has designed special kits that help young children make sense of their feelings, while also learning how to manage their emotions! Check out MeandMine's fun and exciting kits designed to empower your little one to have fun with challenges, make friends with uncertainties and discover the magic hidden inside them!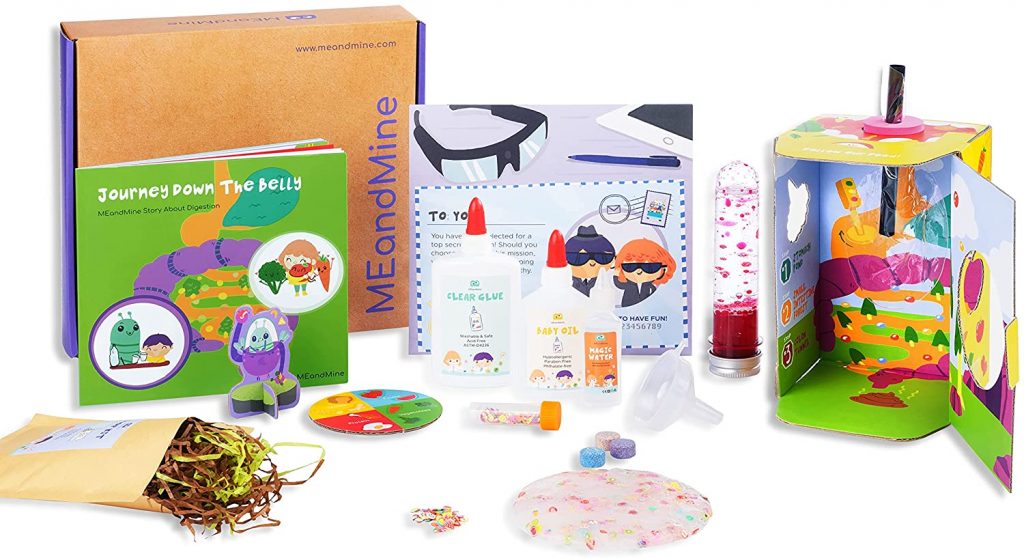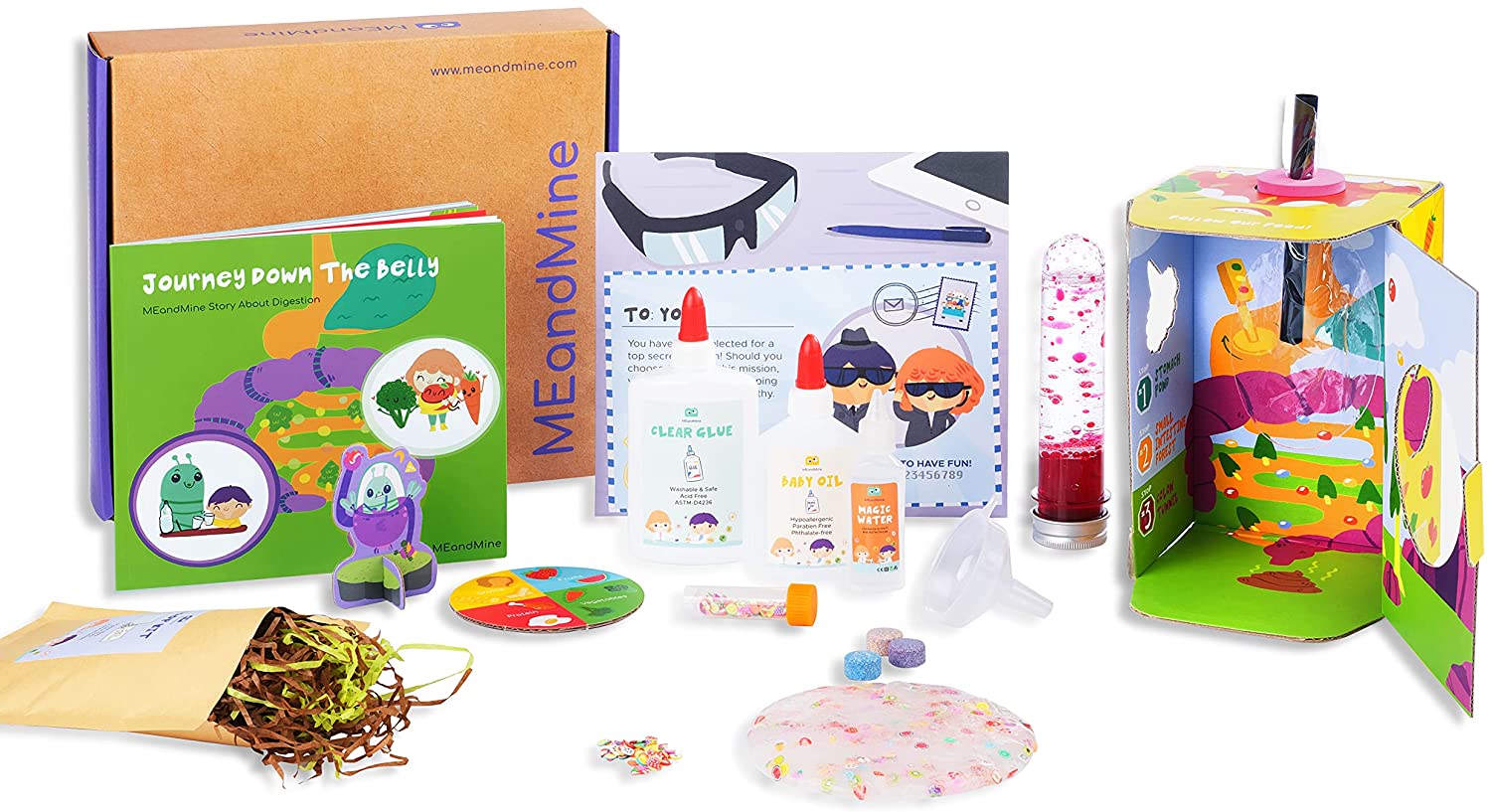 We received a fun kit from MeandMine recently and had a lot of fun using it and exploring it. We reviewed 'Journey Down The Belly' and boy was it fun! This is a wonderful kit to use for homeschooling families! Inside our body, lives a teeny, tiny, hungry little friend called ENZYME.
He is always busy at work doing all types of chemical experiments on our chewed-up food. Let's join his crazy fun digestion journey to find out what's happening to the food we eat! (their borax-free slime is safe, mess-free, and kid-friendly!)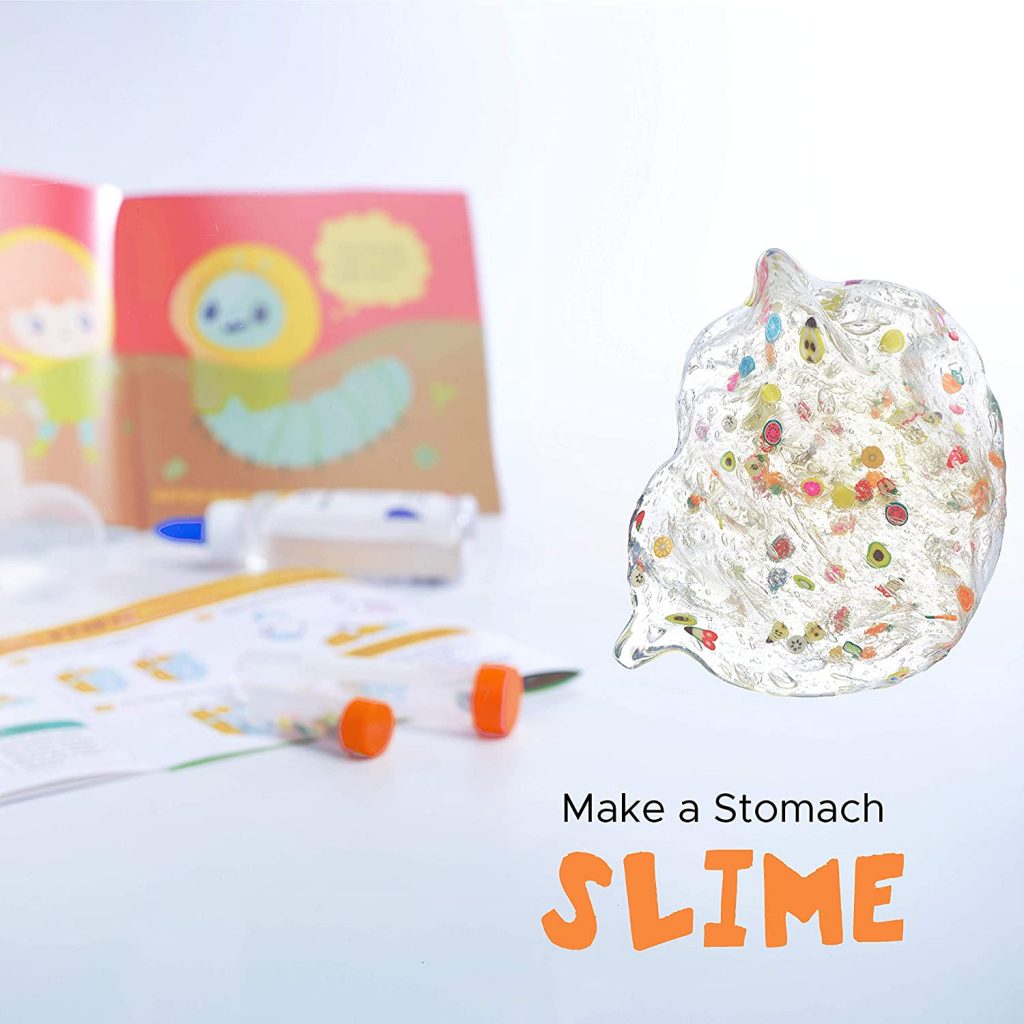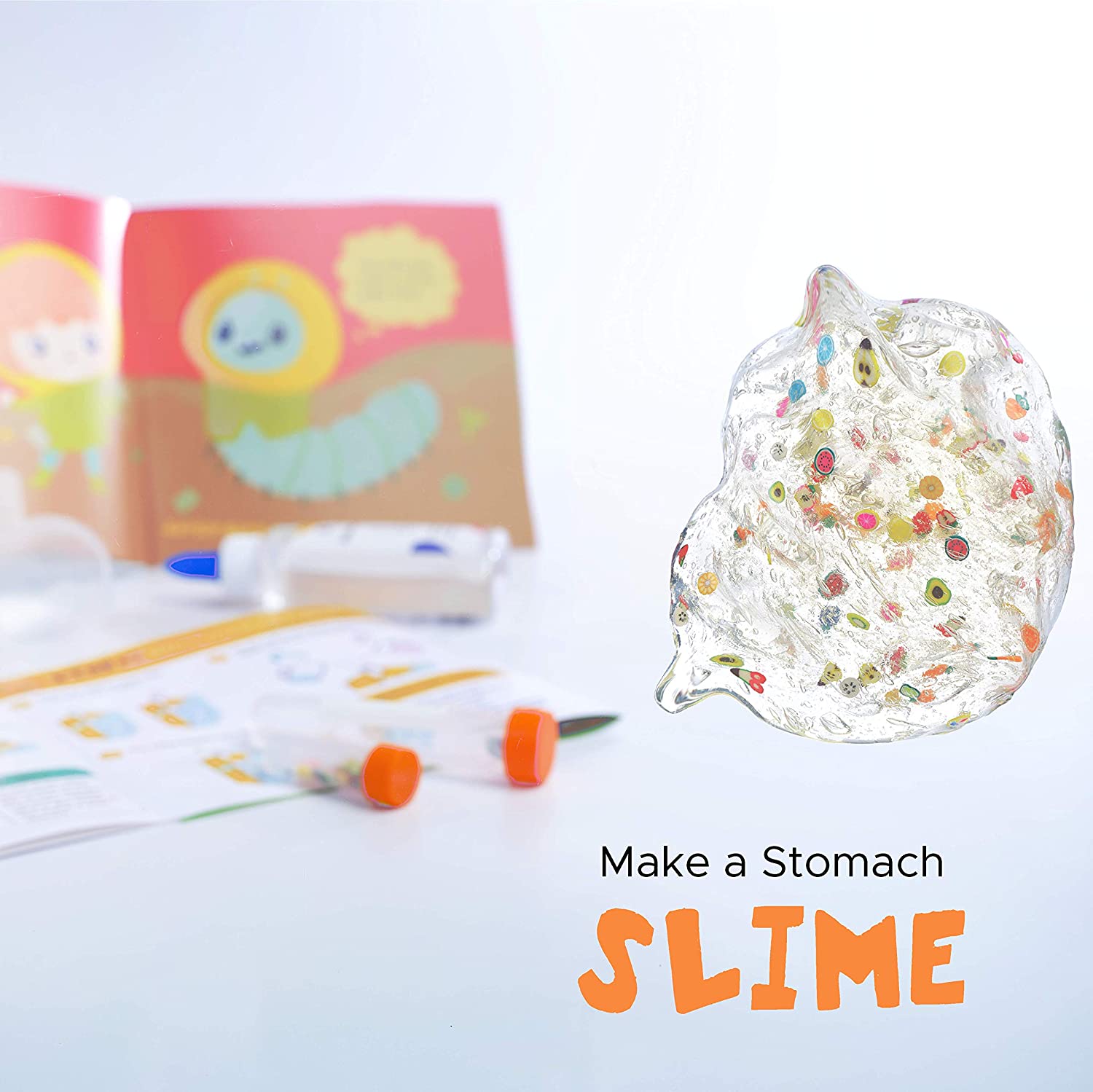 Stomach slime + nutrients lab + make poop
Explore various types of food and nutrients
Inspire healthy eating habits for all types of eaters! This is a great addition and fun science learning kit for homeschoolers. This is also great for non-homeschoolers for something fun to do on a rainy day! Just wanted to mention this fun kit and let you know that we enjoyed it so much! Definitely, something to buy for your kiddos! It retails for only $29.99 and is available on their site and
Amazon.com
.
Learning About Money Management
The first thing we will talk about today is money management! It is so important for kids to learn at an early age! Know it or not, kids can inherit their money management skills from their parents (yikes!). For example, if a child's parents are saving-focused, then the child/ren will probably be the same way, saving their money too.
However, if a child sees their parent's frequently spending money on lavish objects, it could give the impression that this is "ok." Spending habits like the latter can land your child in financial hot water in their college years and later in life.
It's important to educate your kids early on with money-counting games, running a small business like a lemonade stand, or investment and credit management. The Financial Educators Council conducted a survey of 1,101 young adults (18 to 24), asking which class did they wish that they'd had in high school. 51.4 percent stated that they wanted to learn about money management.
When you teach your kids about spending and saving early in life, when they finally leave the nest, you can rest assured that they'll be financially empowered. Financial statistics reported that in 2019, the national student loan debt was at $1.6 trillion, with 30 percent of borrowers owing an average of $32,731. If not properly managed, interest rates can increase, leaving your child paying student loans well into their 40s.
Our friends at Mint created 42 printables for homeschool families to teach kids about money. From pre-K to grade 12, there's something for kids of all ages! Be sure to click on the appropriate age group and print out the resources for your young money managers.
42 Resources And Printables For Homeschool Families
Below, are resources and printables for homeschool families. Click each one to download and print it out!
Grade 10–12: Teach Investment and Credit Tools for Success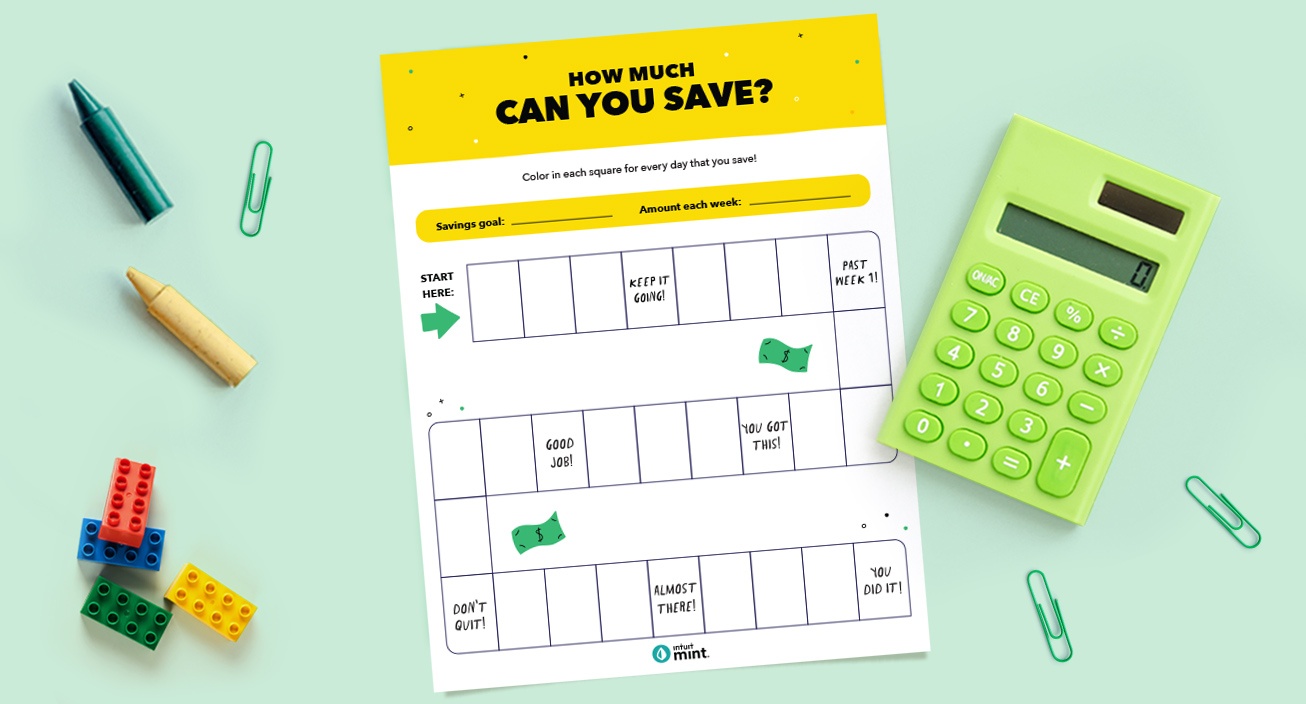 Grade 4–5: Help Your Kids Build Their Dream Career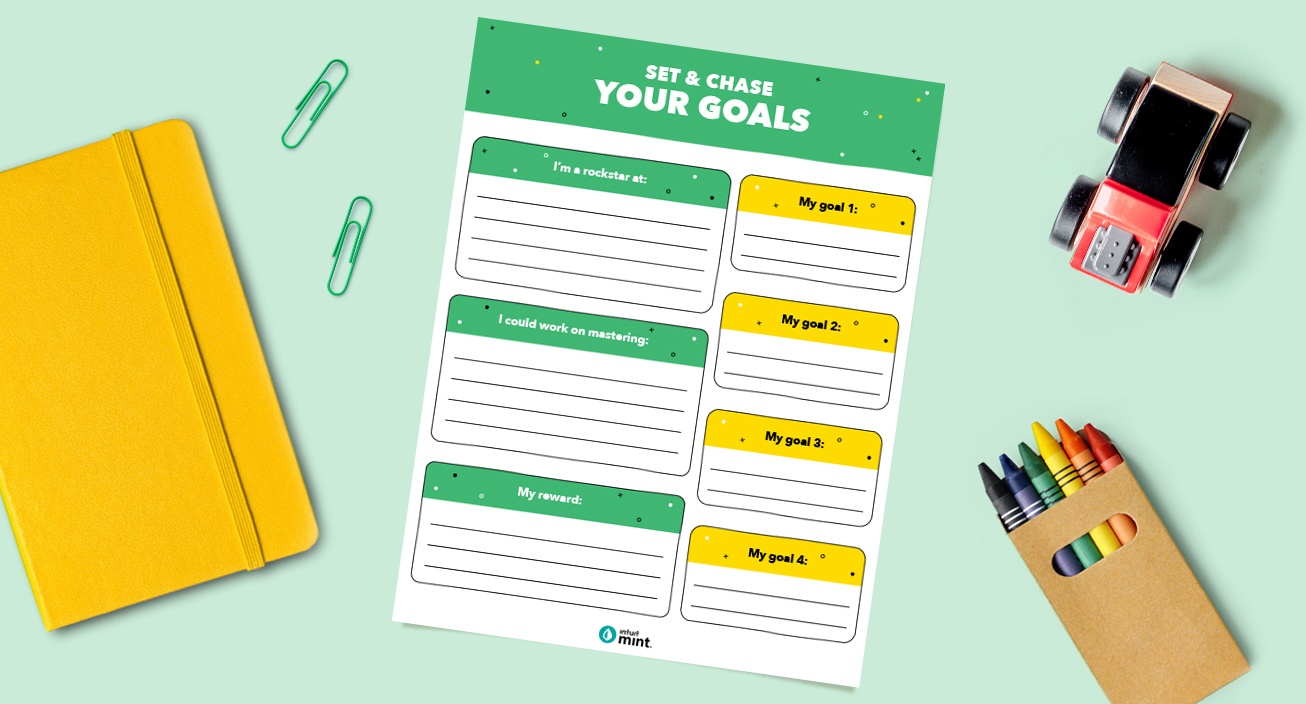 4. Shopping And Budgeting List
Grade 6–7: Put Your Kids In Charge of Grocery Shopping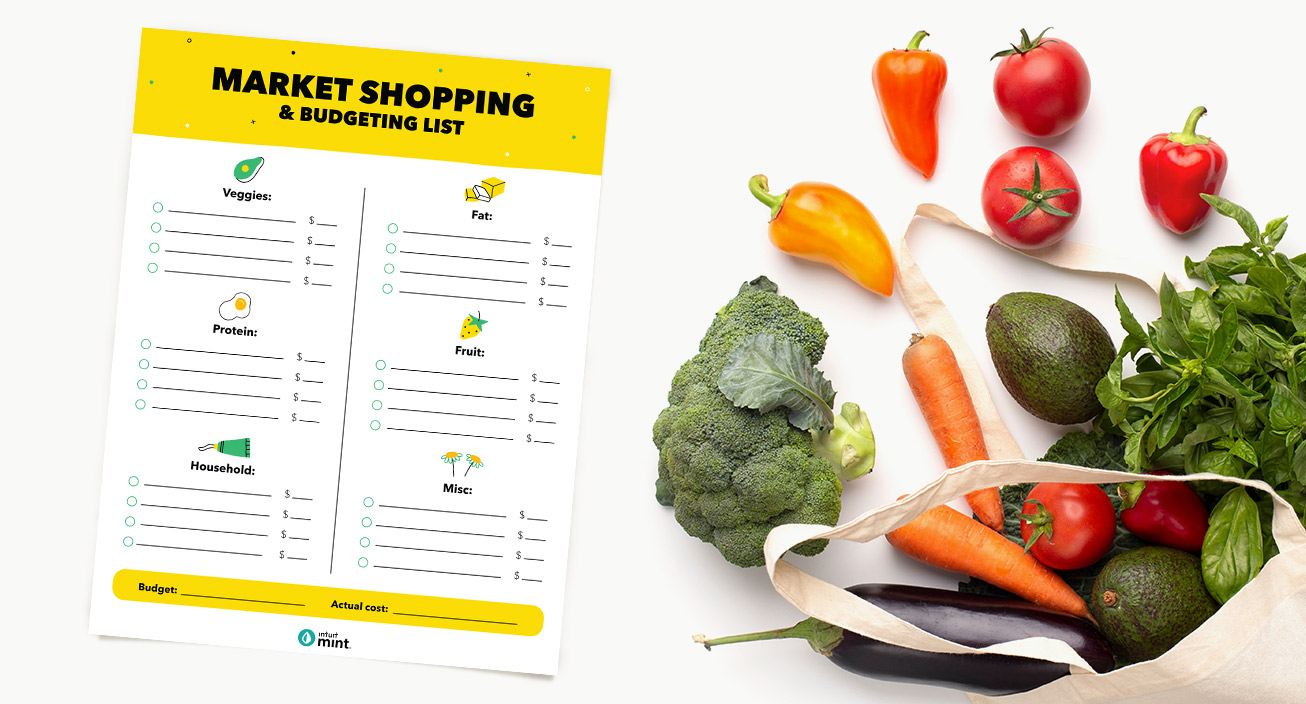 This is great for Pre-K–Grade 1. Shows Them the Value of Money and How It's Earned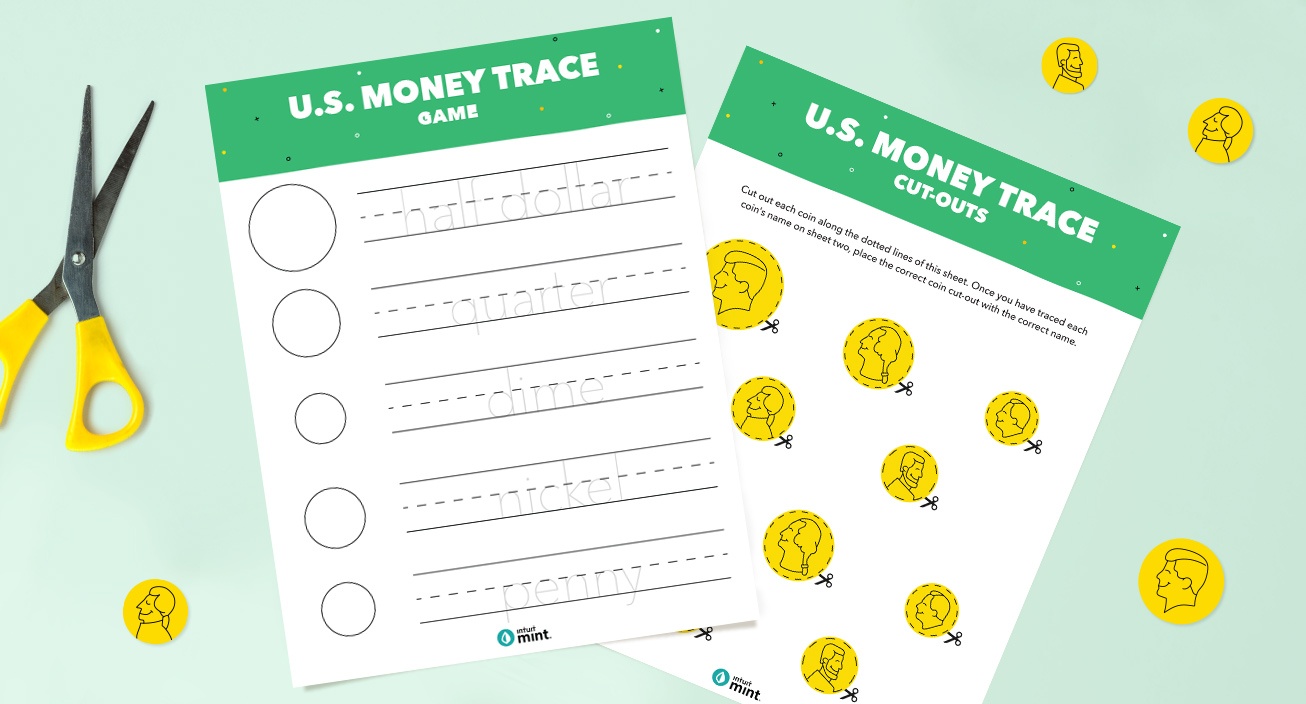 Great for Grade 2–3: Make Money Management a Fun Game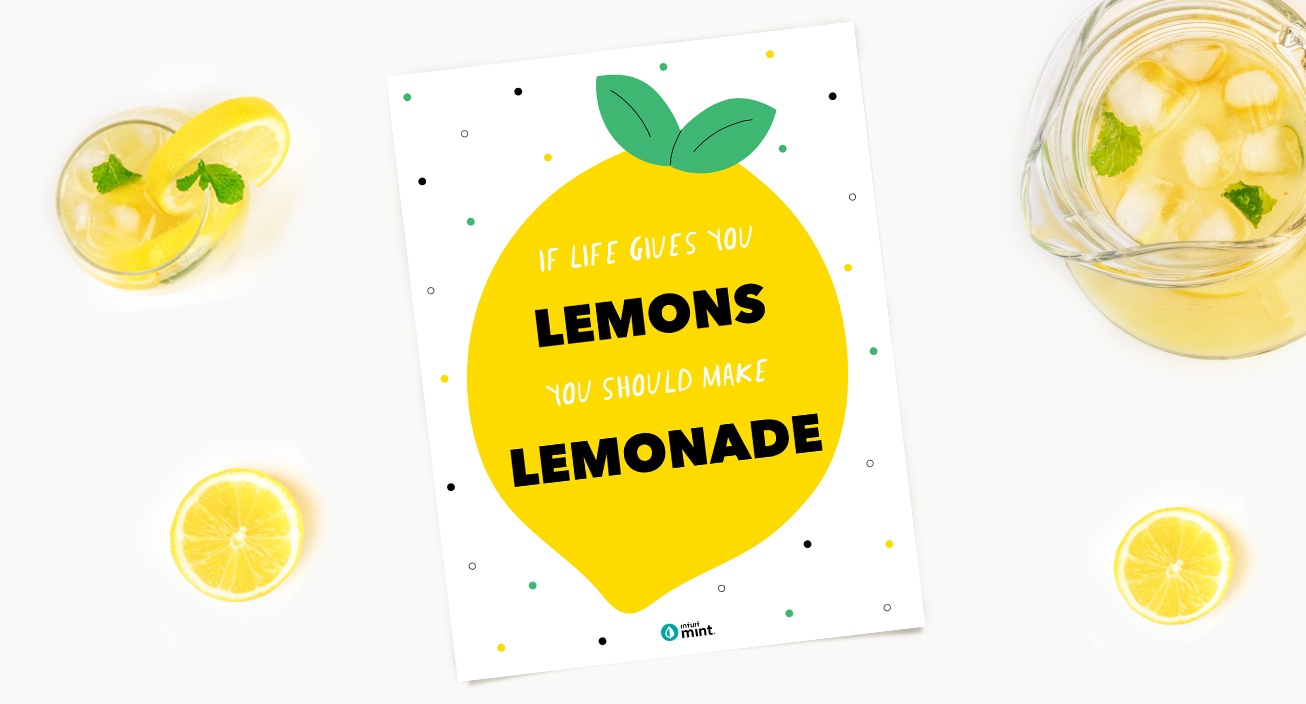 Grade 8–9: Help Them Establish a Millionaire Mindset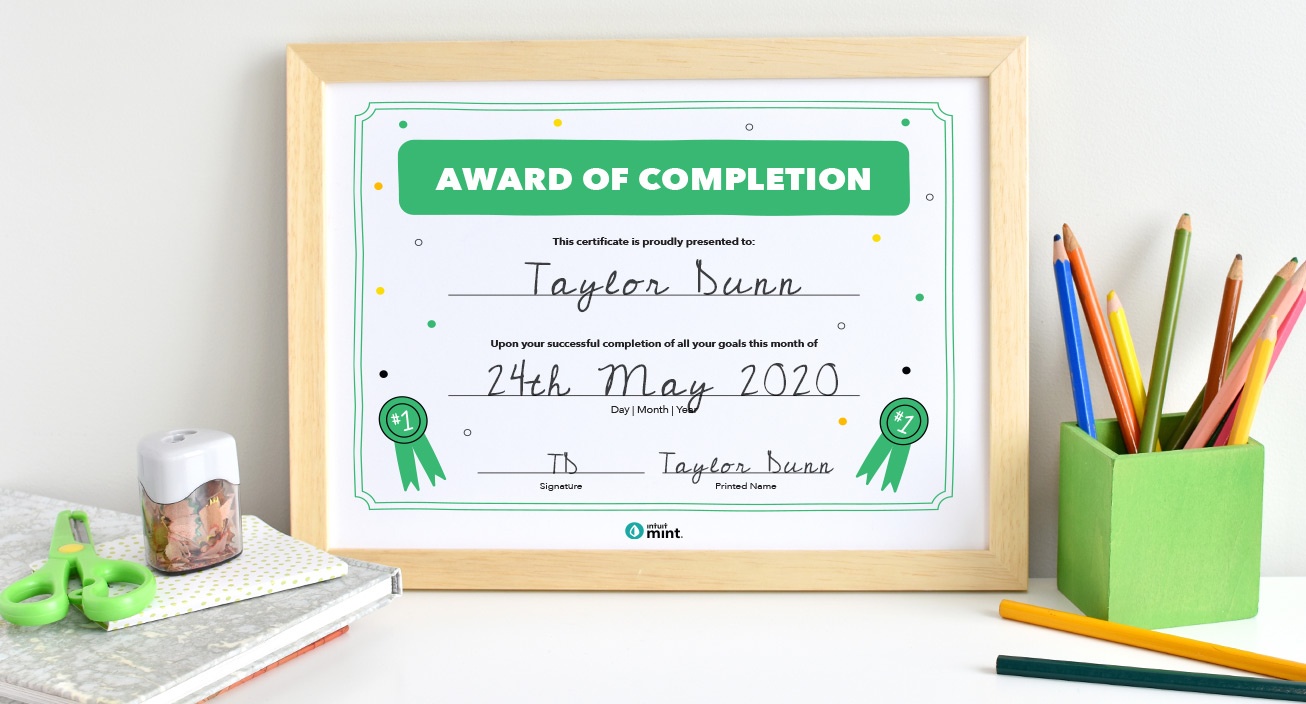 Another great way to teach your child about money is by giving them a parent-controlled debit card. We use the Greenlight debit card for kids. First, you will need to sign up for the Greenlight debit card for kids. You, as the parent or guardian, will be the primary account holder. So, you will be the one who adds money to your child's Greenlight card/s.
You can decide where or how they spend their money which is really nice. You can turn the card off or on and you can monitor what they spend their money on. We love this card. There is SO much you can do with this card.
Sign up now, get, and get 1 month free. After your trial ends, pay just $4.99/month for the whole family. Includes up to five kids. All three of my kids each have their own Greenlight Card.
Additional Resources And Printables For Homeschool Families
Here are some additional resources for homeschool families:
PIN IT