When the word 'creativity' is mentioned, people will often have an understanding of what you are talking about. But if you ask them to define what creativity is most will falter, and instead give you examples of, for example, creative people (Michael Jackson, Vincent van Gough, Hugh jackman, J.K. Rowling) or creative outcomes, such as writing a story or a poem, creating a song, making up a dance, or drawing a picture. So, let's look at what creativity is, why it is important, and a few ways to express yourself through creativity
Top Ways to Express Yourself Through Creativity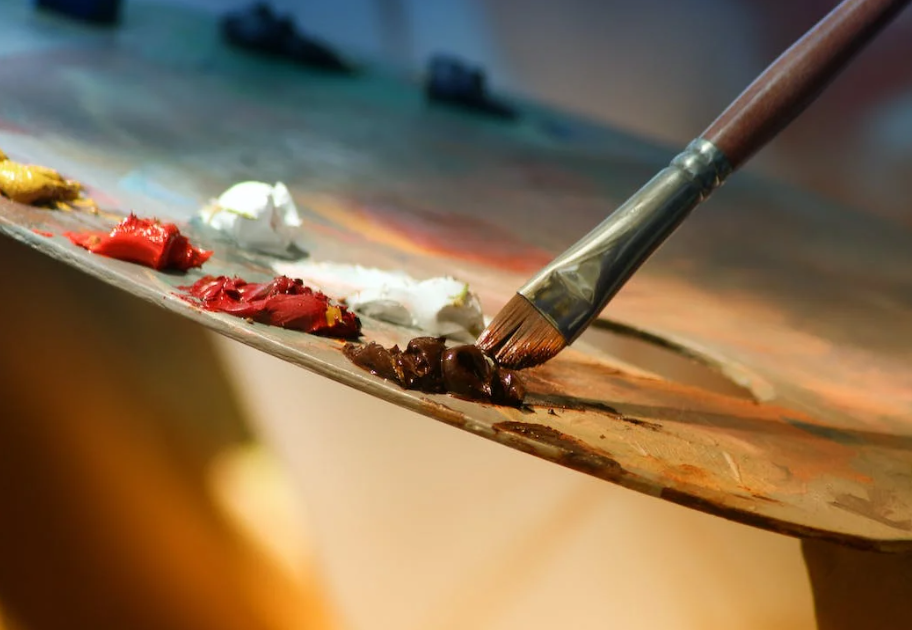 What is creativity?
Being creative is the ability to go beyond normal or traditional ways of working, thinking, and acting. With a different perspective, you will be able to develop your creative thoughts into original methods, objects, or ideas.
While it may seem that some people are born with creative skills and others are not, it is an ability and skill that all people possess. You will be able to improve your creative skill if given the time and effort needed to flourish.
Everyone is unique, and sure some will pick things up faster than others, this can be frustrating but does not mean you are not creative. It may be you just have not explored the skill in which creativity lies yet.
Reasons why creativity is important
When you are younger, you are not held by the constraints and rules of life, but instead, you allow your mind to run away with ideas and think of different and fun ways to do things.
As you grow older, often for most people, this way of thinking will, unfortunately, become less prominent or even disappear. This is due to many reasons such as lack of time, stimulation, or energy. One way to keep this part of you (or your child's brain) functioning creatively, is to find ways that you can express yourself in a creative way that suits you.
Top ways to express yourself through creativity
Whether you are trying to find your creative flair or something to stimulate and enrich your or your child's life, here are 7 ideas with extremely creative backgrounds.
#1 Music
Music is a fantastic way to explore your creative side and there are many ways you can do it. There is a large pool of genres, instruments, and industries to try out. For example, pick an instrument you like the look of. Often, children will be drawn to drums as they make a loud noise, they are explosive and look fun.
But don't worry, you don't have to buy a full-blown conventional drum kit for them, you could for example opt for a Drum machine instead, as they are infinitely quieter because they are digital and take up much less space. Although these pedals are not "the real thing" they allow you to create and explore creating drum beats and genres as well as the ability to play another instrument along with the beat you create.
Other options within music include singing and playing other instruments such as the guitar, bass, or piano. If you don't feel like learning an instrument but enjoy learning the theory of music then you could compose music for others or even buy some music software and produce the music via inputting into a PC.
#2 Art
From a young age, you are all able to pick up objects and move your limbs around to create art. Sure, if your child has made you a picture, others may not appreciate it as much as you do. But the great thing about art is its brilliance is in the eye of the beholder and is all subjective, so even if you are the only person that enjoys looking at whatever has been created, it is still a good piece of art.
When art is talked about as a creative subject, it doesn't just mean drawing and painting. There are other artistic ways to be expressive and explore your creativity such as sculpting with different materials, for example, wood, metal, ice, basically, anything that you can mold into a shape. Another form of art can be found in fashion, by designing and creating new ways to wear garments and present yourself.
#3 Dance
Just like with most other creative options, almost as soon as a child can stand up by themselves, they will be bobbing up and down and moving their body around to any music or beat that is happening around them. If this skill is pursued, then creativity can flow out of you by becoming a dancer.
If you want to take dance to the next level, you can also choreograph (create) dances for yourself and others, rather than just be taught what you should be doing. This is a great way to copy emotion into movement.
#4 Writing
When people think of creative writing, a lot of us imagine science fiction or fantasy storybooks. This is because they are probably the most common type of books advertised or adapted into films due to the gripping storylines and characters that the authors create.
But creative writing does not end there if these styles of writing are not of interest to you. For example, you could attempt to write poems, films, or even plays. Imagination and creativity go hand in hand, and with writing, you can express your biggest and most complex ideas.
#5 Acting
Everyone watches films, and often the actors are so good at their job that you believe the characters they are playing and are fully brought into the world that they are acting out. This is because they are using their creativity to imagine and build a world around them that is believable.
It is also a skill that you have at an early age that you call "make-believe", but when crafted into a skill it becomes acting. You can express your thoughts and personality through different roles.
#6 Inventing
Often, you split academic and creative subjects apart, when in reality a big part of being creative is to look at the world from a different perspective, figure out new ways to do things, and part your ways from more traditional methods.
It is for this reason the world desperately needs creative people to invent, create and explore new ideas in maths, science, medicine, and even space. Inventing new things is a great activity to pour your creativity into and express yourself.
#7 Photography
Another "technical" skill set that can also be creative is photography. There are a lot of creative elements to creating an image. Similarly, to art, the brilliance of an image you capture is all in the eye of the beholder and as such, there is never a "bad" image (if even only one person likes it).
However, photography like many other skills will often be overlooked as a creative outlet because it does not have all the loud and extravagant bells and whistles as other industries have. But in reality, there is a lot to learn, for example, compositions, color grades, artistic styles, post-production, prop making, and placement. Photography can be a great way to express yourself through images of the world.
There are many other things you do in life that will be overlooked because they don't seem creative. For example, even bodybuilding can be creative as the athlete works and trains specific body parts to create a certain look and outcome.
Almost anything can be creative, and there will be something for everyone if you just have the right mindset and look at the world in a slightly different way. If you are stuck, then why don't you try some of these options out? They are a great way to express yourself.