I love wearing a nice, comfy t-shirt. I also like my t-shirts to say something on them to make them more fun to wear. Crazy Cool Threads Tees which is A Faith-Based Company, has some really awesome tees that are not only super soft but I like the saying's on the tees too! There is something for everyone.
LOVE the color of this one and the saying. This will be my next tee: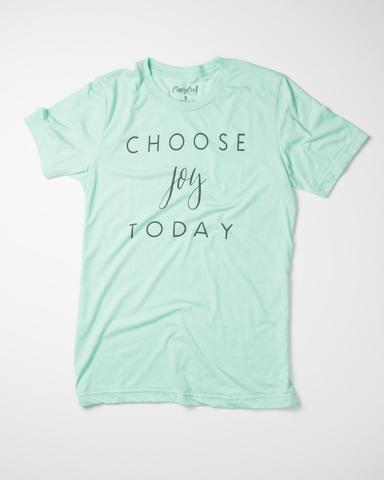 First of all, I love what this company is about. It is refreshing to see companies that are faith-based. Crazy Cool Threads Tees is a company that has set out to design on-trend quality Christ-centered clothing to reach and influence people. I would probably wear all of these t-shirts because I really like all the sayings on them. They are hip, fun, and comfy!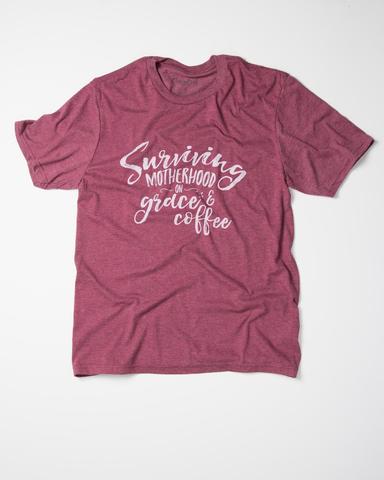 I chose the tee that says "Surviving Motherhood on grace & coffee" which is on a comfortable, vintage maroon unisex t-shirt. I love this tee and wear it all the time. So soft and I love the color.
I could have ordered a size smaller than I did, only because it is a unisex tee so it is a little big, but perfect to lounge around the house in! I just don't want to take it off because it is SO soft! I wear it on hot days too! I just roll up the short sleeves to make it into a muscle tank top, haha! Hey, it works!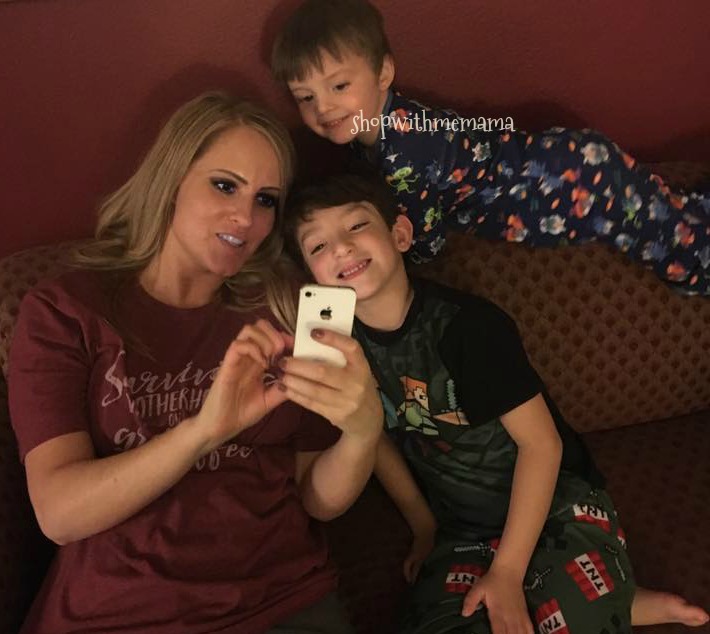 Crazy Cool Threads also carries youth and toddler tees and cute baseball hats too! I also love checking out their sale page because they always have such good deals and super cute tees!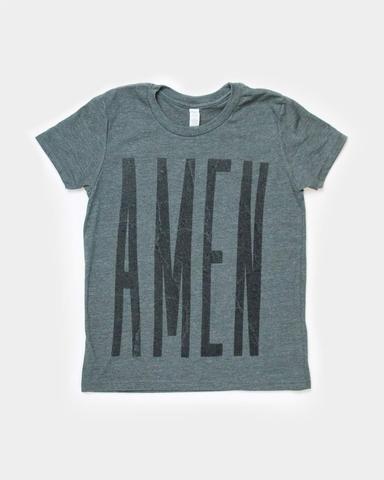 A Message From Crazy Cool Threads:
In this world, it can be difficult to let the light of your faith shine. At Crazy Cool Threads, we believe in your light and the light of our Lord as well as His power to shine through all of us.
Our faith-inspired tees, from Jesus shirts to Christian graphic tees and so much more will inspire you every day. Open your closet and be reminded of His unending love with the largest selection of colors, styles, and sizes.
Designed with nothing less than premium fabrics and blends, start bold, beautiful conversations about Jesus with statement-making Christian shirts for women, men, or your little one on the go or anywhere to let God's love shine.
Along with our lovingly made t-shirts, tank tops, and sweaters we've reflected on how better to illuminate the world with God's forgiving light and offer one-of-a-kind accessories along with our religious shirts. Homemade charm story bracelets that tell your tale and how Jesus saved your life, peaceful and beautiful Bibles, joyous in the spirit journals, stickers, hats, and so much more just for you.
It's time to move the world around you and share His unending love. In this world where darkness appears to reign, throwback the dark and shine-forth His love for all to see. Share hope to a world around you that desperately wishes for it and be the light that guides the lost to you with the most moving, funny, soft, and wonderfully made religious apparel you'll find on the market today.
To always know when our next sale hits or to see what cutting-edge trends we're making to spread the Lord's word, sign up to our newsletter and follow us on social media. Join us and see how our Jesus shirts, faith-inspired tees, and more are inspiring millions around the world.
Buy
You can purchase tees from Crazy Cool Threads Tees online at https://crazycoolthreads.com/.