There are SO many potentially Dangerous Apps That Parents Need To Know About! Especially during this day and age, ugh. I can vividly recall my teenage years when there was nothing to be worried about except grades and parents. I was under no obligation to go and earn a living and everything came easily – the bright side of my teenage years. With the bright, came dark.
I was hitting puberty and as a result, I was inquisitive, wanting to explore and experience things. I said things I shouldn't have said, I did things I shouldn't have done. With memories, came regrets. I'd give away anything to take things back, but I can't. However, your kid still can.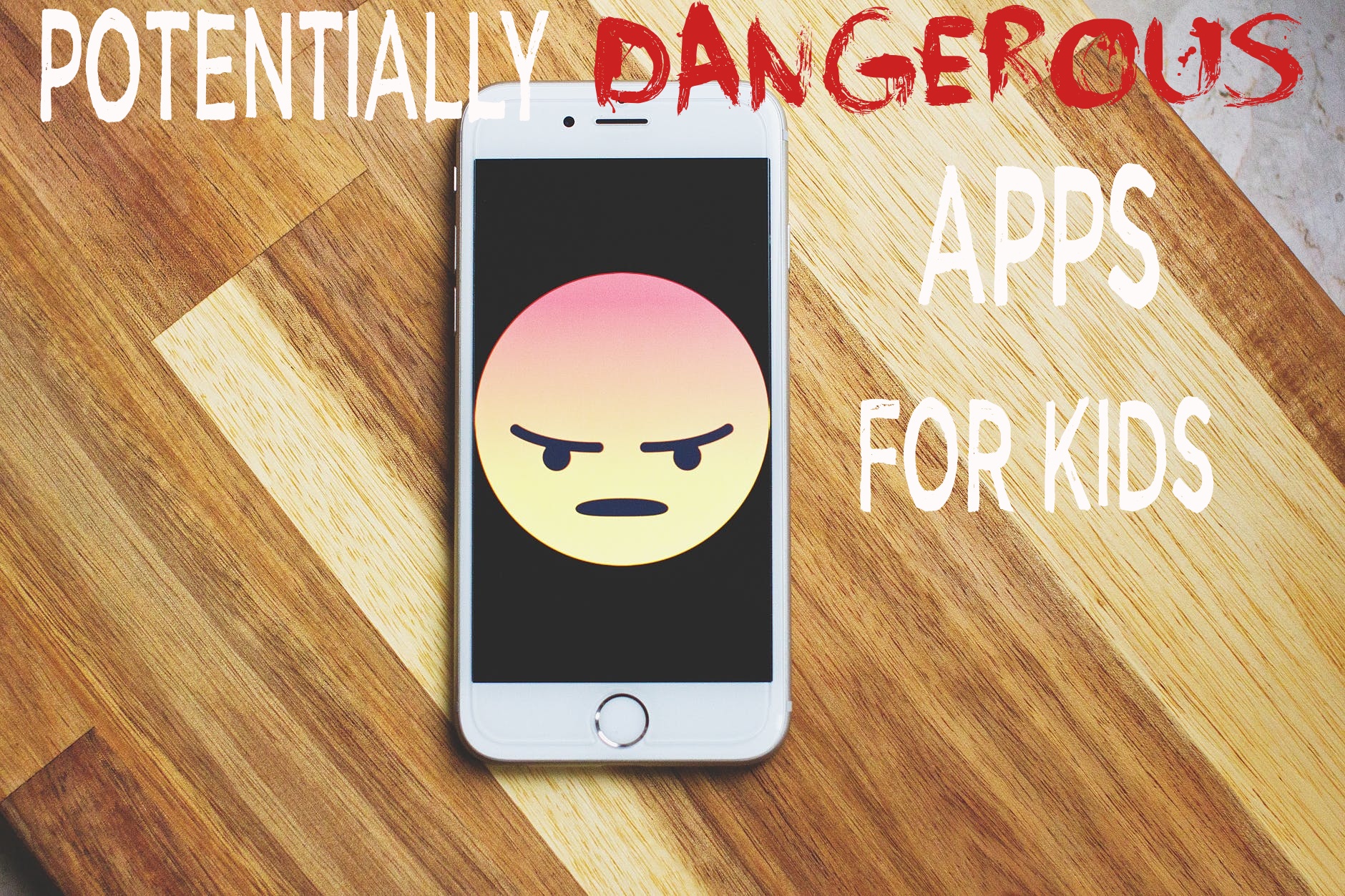 I consider myself lucky being raised in a time that wasn't tech-savvy. There were distractions, but only in the form of video games, wandering here and there, and social media, which I insist, wasn't advanced enough.
The times are different now, there is so much that technology has to offer, be it as a source of entertainment, fun or just enough to drive your kids to a wrong path
So, Why Is It Important To Monitor Your Child?
This phase of life is driven by hormones. Your child is not only growing physically but mentally as well. With an increased amount of hormonal activity and the development of the body, you can find a noticeable shift in their behavior as well.
Children are growing up but they consider themselves as a grown-up. They think they know the world but in reality, they're under a deception which they cannot realize until they're mature enough.
Now is the time you can control them before they become adults. Now is the time you can build a strong foundation for them based on values, ethics, and skills.
How You Can Monitor Your Children
Don't let them go astray. Here are some things you can do:
– Keep a close watch on their company
People have a great influence on others. The kind of people your kid is friends with has a great impact on your child's personality and habits. If your kid is friends with misguided children, there's a high chance, your kid will develop their habits.
– Keep a check on their whereabouts
Make sure your kid is at the right place and with the right people. Remember, you don't have to go overboard while keeping a check on them.
– Monitor the applications they use
I highly recommend doing this if you want to protect your child from the ill-effects of developing technology.
Potentially Dangerous Apps That Parents Need To Know About
Here's a list of a few apps that might be a threat to your teen kids.
1. Tinder
Tinder makes it to the top of the list. It comes with age restrictions but every app does yet teenagers find a way to use them. For those who don't know, tinder is a dating app that enables people to swipe left or right, In layman terms, accept or reject, agreeable or not.
Don't get fooled if your kids tell you it is for making friends online. Tinder allows anyone who you swipe or those who swipe you to interact with each other. What makes it more dangerous is that this app is full of sexual predators. I insist you must not let your child go near this application.
2. Snapchat
Snapchat is okay if your kid is using it for its fun filters. It is a problem if they are doing more. What makes Snapchat different from other social media apps is that it promises snaps or messages to disappear once you send them. You need to keep a check as these snaps are unfiltered.
3. Like App/ Tik-Tok
Like App/ Tik-Tok are used to make lip-sync videos. It's an attractive platform until it is used to showcase your talents. However, it quickly becomes a problem when it is used in excess as it tends to become a habit.
I suggest you monitor the content your kid is watching and creating as most of the content on the platform is inappropriate or encourages orthodox conventions.
4. Ask.FM
Now comes an app that you might not be familiar with. Ask.FM allows interaction in a question-answer format. Users can anonymously post questions or comments for people. It is dangerous as most of the users use the platform to make advances, mock, and bully other users.
5. Houseparty App
This app quite made the news in the first half of 2020 for both its popularity and the risks it brings in terms of privacy. House-party is okay if it is being used to interact with known people through a video call. It can become a concern if your kid uses it to connect with random people.
On top of that, multiple Twitter users reported that their phones were compromised as hackers could gain access to it via this video-calling app.
6. Kik
Nothing would seem fishy if I tell you Kik is a messaging app. However you might want to rethink if I tell you the application doesn't have a secured user algorithm, hence the media sent and received goes unrestricted. On top of that, this app is full of sexual predators.
Monitoring how your teenager utilizes technology is not a hard nut to crack. You don't need to be technologically advanced, but smart. Be one step ahead of your kid.
Here's A Quick Note Before You Leave…
While it is much needed to monitor your kid, I insist you not go exorbitant. Don't be hard on your kids. Remember, you were once in their shoes.
As important it is to keep them in check, it is important to form a bond with them. How you treat them can become a foundation for your relationship with them for life. They might not remember their childhood well enough as they remember their teenage years.
Let not the conversation only be subjected to school, grades, colleges, or career plans. Communicate with your child on all aspects of life, even topics you're most uncomfortable talking about.
*Talk as if you're their therapist. Talk as if you are their friend.
*Guide them, and tell them what's correct and what's not. Tell them you have faith in them.
*Good parenting means they don't live in fear, instead they reach out to you without hesitation.
I hope this blog post on potentially Dangerous Apps That Parents Need To Know About, guides you in the right light. Also, I would love to know your ideas and views about monitoring and parenting, do mention them in the comments. Let's help each other by discussing a few things!
Here are more resources and apps that your child should never download.
PIN IT