I have so many un-decorated areas of my home that I desperately need to decorate. Sound familiar? If it does, then you are like me, if it does not, well then…..
We have hooks on our ceilings for hanging things, and I just have not decided WHAT I wanted to hang from our ceilings. I was thinking silk plants (because heaven knows I would kill live ones…) so when a rep from Silk Plants Direct contacted me, I thought it was perfect timing to get myself some nice silk flowers for my home. It was about time to do some decorating around here!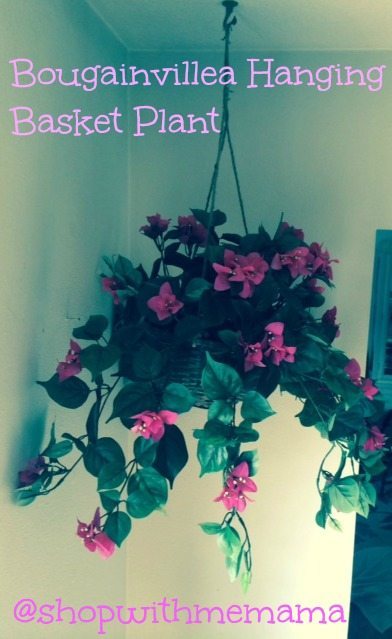 Silk Plants Direct, is a Silk flowers and plant retailer. They sell tons of silk plants for your home or office (or where ever!). I had an extremely hard time choosing just the right silk plant to hang in my kitchen, but I finally decided on the super nice looking Bougainvillea Hanging Basket Plant. I could not wait to receive it! I did not have to wait too long as it showed up at my doorstep rather quickly.
The packaging was not all that great, but inside the box was a very nice silk plant. It was easily spruced up as it was kind of squished from the shipping, but it fluffed up nicely and I decided to hang it in my kitchen above my baby's high chair.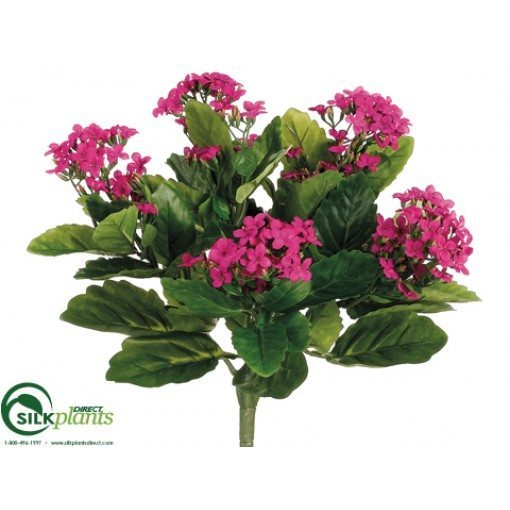 The basket it comes in is nice and I like the rope it hangs by, kind of rustic looking! The silk flowering basket is full looking and just pretty. I love how it adds a pop of color to my kitchen! I must buy more!!
Silk Flowers Direct sells lots of nice silk plants and flowers. They sell trees, topiary, palms, outdoor plants, containers, flowers and more. Big selection of different plants and flowers! Very nice.
Discount Time!
Use Coupon Code: BLOGGER10 and receive 10% Off on all products except custom! Yay!
Buy
You can purchase from Silk Flowers Direct by visiting them online at http://www.silkplantsdirect.com/.
Do You Decorate With Silk Plants or Flowers?