*DreamWorks Dragons: Riders of Berk Two-part DVD. I am a FOX Home Entertainment Insider and received the product. This post includes my affiliate link.
Oh, how my little boy loves dragons and fire and stuff like that! So he absolutely LOVES DreamWorks Dragons: Riders of Berk that is a two-part DVD!!!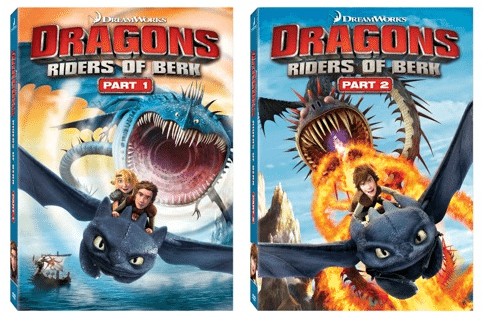 We had to pop popcorn and get a big blanket and sit on the floor with tons of pillows one evening, to watch these shows. They are LONGGG. So we had to finish them the next night!!

This two-part DVD arrived on July 23rd with exclusive codes for a new online game called School of Dragons! It is loaded with exciting bonus content for the whole family to enjoy, disc one contains episodes 1-11 and disc two will feature episodes 12-20. So they are quite long! It is based on the DreamWorks Animation Academy Award®-nominated hit movie How to Train Your Dragon and the series features original voice talent from the film including Jay Baruchel, America Ferrera, Christopher Mintz-Plasse, Zack Pearlman, and more!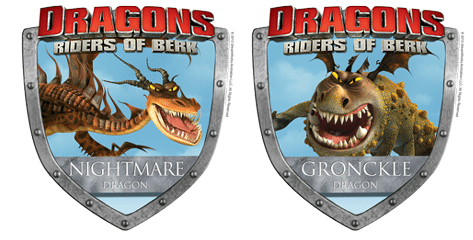 DreamWorks Dragons: Riders of Berk DVD Features:
| | | |
| --- | --- | --- |
| | ● | World of DreamWorks |
| | ● | Dragon Tracker Part 1 |
| | ● | Evolution of Thunderdrum |

| | | |
| --- | --- | --- |
| | ● | "Heavy Metal" Dragon Mash-Up |
| | ● | Sneak Peeks |
| | | |
Plus, when you purchase the DVD, you can unlock exclusive content in DreamWorks' School of Dragons, the all-new game from JumpStart based on DreamWorks Animation's How to Train Your Dragon franchise!! This game became available on July 13th and the mobile game followed soon after!! Exciting!! You can even check out the REALLY cool augmented reality poster ( you can download it for FREE, then hold your phone up to the poster, and bring Hiccup and Toothless to life!) So much fun!
My son and daughter both loved these DVDs. From the beautifully animated flying and fire-breathing dragons to the great adventures, it was certainly action packed and kept the attention of my kids!
Kids' Guide To Vikings!
Vikings At Sea: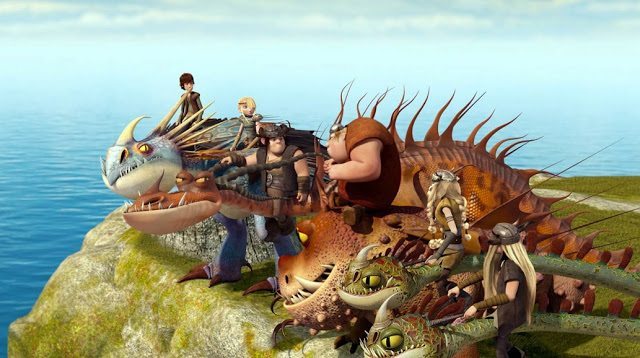 Not all Vikings travel by dragon-like they do in Berk! Vikings built great, big boats called longships for war. Each one could carry at least 60 men! Even though they were so large, Viking longships were designed to be speedy and could move through the water much faster than other boats.
Viking Clothes: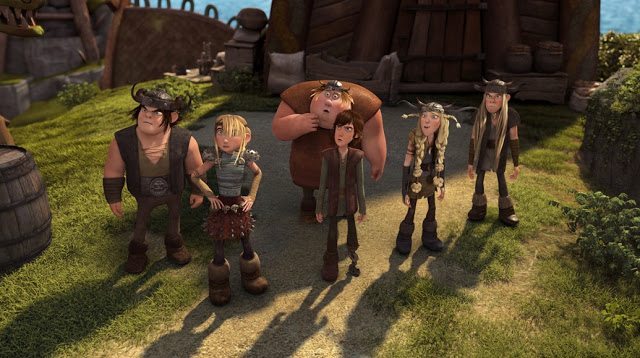 Vikings from Denmark, Norway, and Sweden dress a lot like Vikings from Berk, but with more layers. To stay warm in the cold winters, Vikings wore clothes made of wool, animal skin, or linen and shoes made of thick leather or goatskin. In battle, they wore helmets made of leather or iron.
Viking Homes: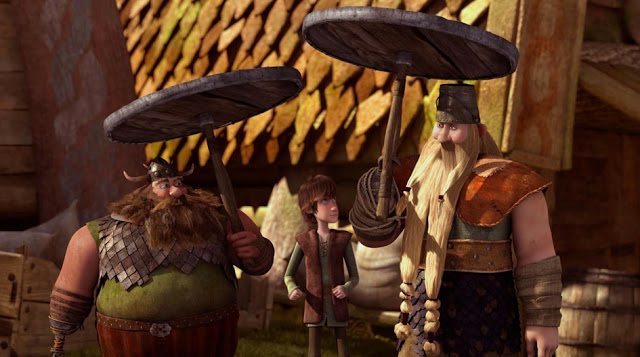 Vikings really knew how to make the most of their surroundings! Houses were built of stone, mud, and blocks of turf. They made thatched roofs from woven sticks covered in mud. Vikings probably wouldn't let dragons sleep in their houses the way Toothless does!
Viking Children: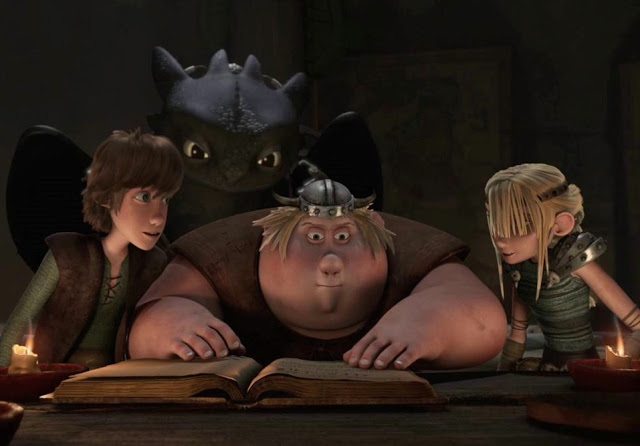 The Vikings in Berk get to go to the Dragon Academy to learn about how to become better dragon trainers. Instead of going to school, real Viking kids stayed home to help their parents work. Even without school and books, children could learn about history through songs and stories passed down from the older members of the town.
Viking Food: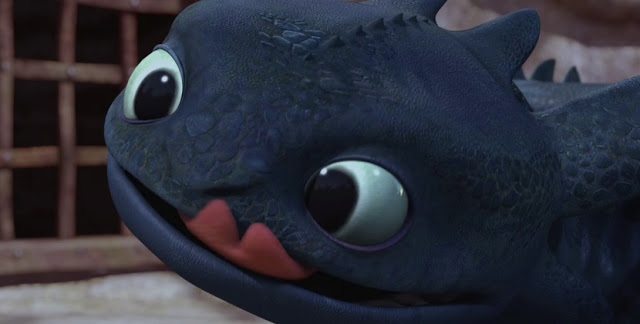 The dragons in Berk eat fish, veggies, and bread given to them by their riders. Vikings ate similar foods, but also enjoyed meat from farm animals or wild animals that they would hunt. They drank out of wooden cups or drinking horns. Sometimes they had feasts for festivals that would last over a week!
Buy
You can purchase parts 1 and 2 of DRAGONS: RIDERS OF BERK online at Amazon.com.