*This is a partnered post. Products received. Opinions are my own.
Seasonal allergies are terrible. Watery, itchy eyes, scratchy throat, itchy skin and more! Yuck and no thanks. Yet I have seasonal allergies and so do my kids. I wish we could do away with seasonal allergies, but that won't happen.
One thing I have noticed in cough drops and throat soothers is that they have some wacky ingredients in them. I worry about what goes into my kid's bodies and mine. I found that Pine Brothers throat drops are all natural (glycerin is the active ingredient), and they have been soothing throats for 140 years. Pretty impressive!
I was sent some flavors (wild cherry, honey & lemon lime), to help ease our scratchy, allergy induced sore throats. Not only am I pleased that these are natural, but are not a cough drop! Pine Brothers throat drops have no medicines or questionable ingredients in their product! You can check out their ingredients here.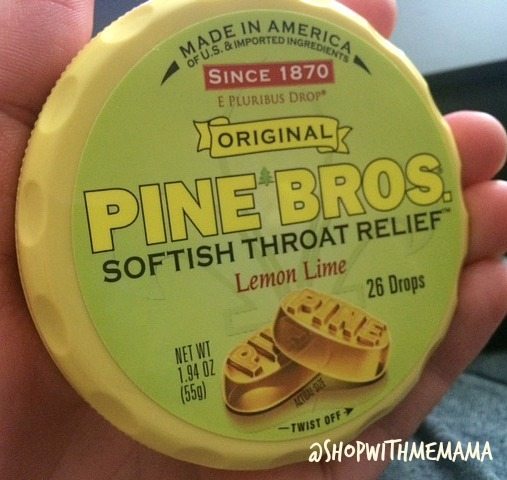 First of all, I really liked the packaging they came in. A nice plastic carrying container (they also come in bags), where you can easily twist off the cap and reach inside to grab a throat drop. There are 26 throat drops in each container. They are a harder gummy type drop and you just suck on them (don't chew), to help ease your throat and soothe the irritation.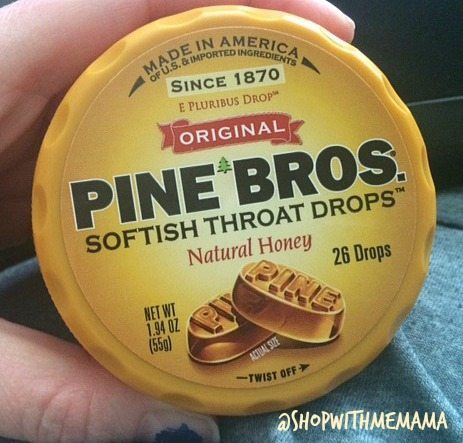 The Flavors I Was Sent To Try
All the flavors taste really good. But my most favorite flavor is the Honey flavored ones. Tastes EXACTLY like honey. Yum! The Cherry is pretty good too. It tastes like cherries and sweet and tart! Last but not least (that I was sent to try) is the Lemon Lime flavor. Tastes like lemon and lime and is kind of sweet and tart like the cherry ones. All in all, these are tasty throat drops!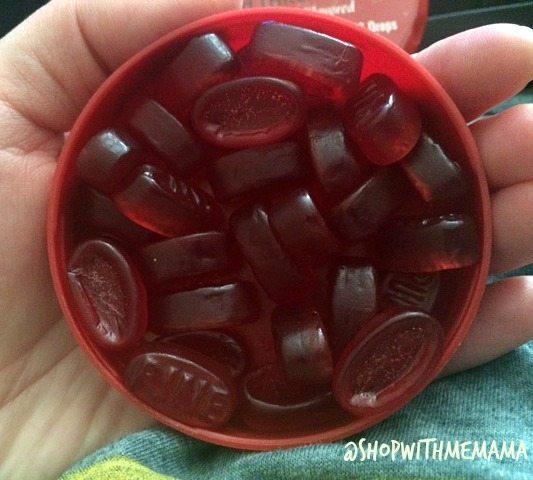 Who Would Use Pine Brothers Throat Drops?
People who would find Pine Brothers irreplaceable are people who suffer from colds and allergies, singers, actors, speakers, SCUBA divers, chemotherapy patients, and musicians. So, pretty much everyone!!
Peanut Allergies? (Worth Mentioning)
I also wanted to mention that if you are allergic to nuts, then these are not for you because they are manufactured in a facility that processes peanuts and tree nuts.
Where Can I Find Pine Brothers Throat Drops?
These products are NOW available at Target!!! I love shopping at Target and was so happy to hear that I can find Pine Brothers Throat Drops at Target!
Win!
One person is going to win a $50 Target Gift Card! You can use this Target Gift Card to purchase Pine Brothers Throat Drops! They are available at Target! Yay!
Rules:
The contest is open to US 18+. Giveaway will end on May 8, 2016, at 11:59 PM PST. The winner will have 48 hours to confirm their win, after I email them, or a new winner will be chosen. I am not responsible for lost or stolen mail.