Congrats to
Kelly Nicholson
*Product was received. Opinions are mine.

Certainly cannot believe that Easter will be here soon! It is one of my most favorite holidays 🙂 But, with all the candy, stuffed bunnies and eggs, we can't forget Easter's true meaning. So I try to keep that in focus on that special Easter day, too!
With that said, what do you get your kids for Easter? Do you overindulged them with chocolate, candies and stuffed bunnies? Or do you take the simpler path and give a creative gift or small basket of assorted candies? We tend to be in the middle on this one. I never over do it and I always try to add something fun, educational or a toy to get the kids outside!!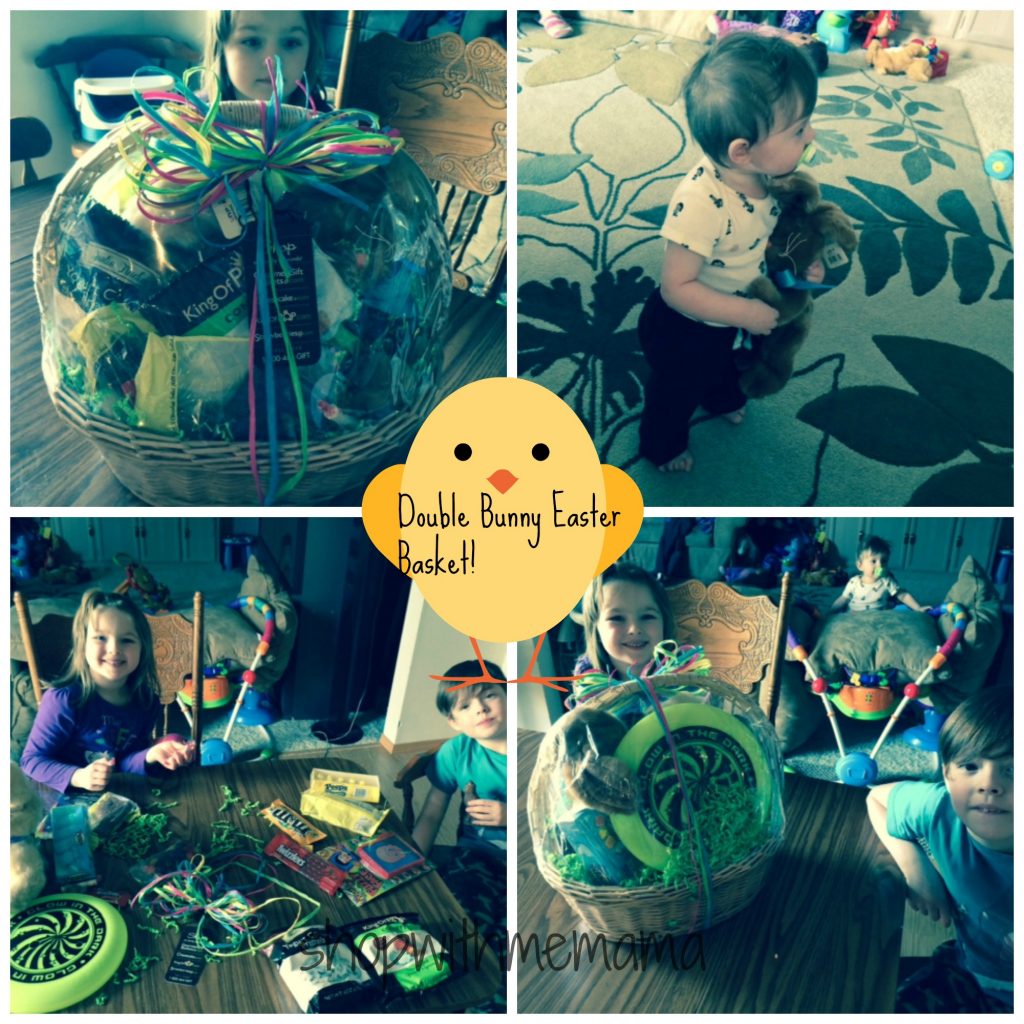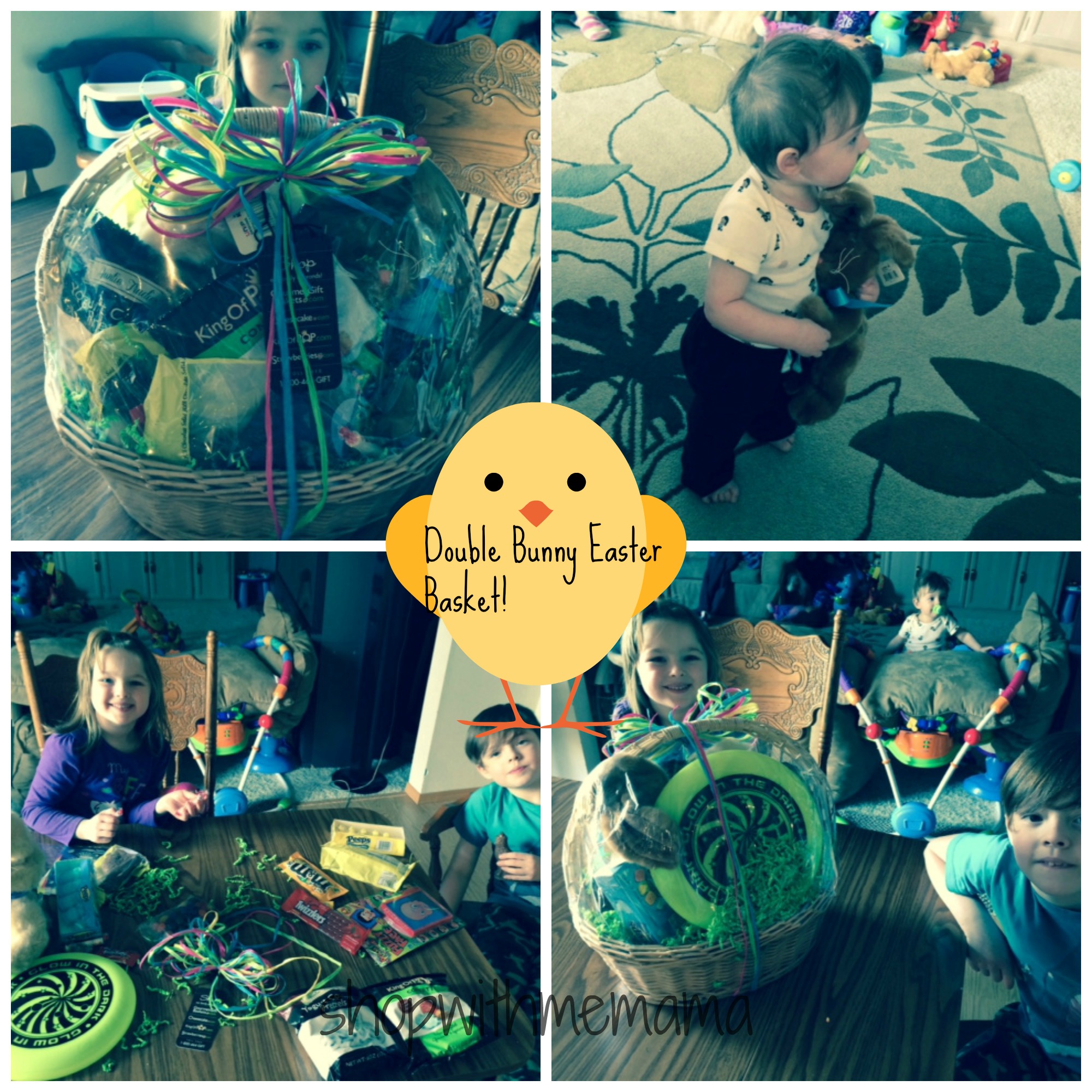 Did you know that GourmetGiftBaskets.com has awesome Easter baskets? They do and we received a cool one the other day! The one we got was the Double Easter Basket and a seriously adorable (and delicious!) Easter Chick Specialty Cake!!
When this basket was pulled out of the box, my kids eyes lit up HUGE! This basket has everything in it for two kids, to make their Easter a great one! Inside are two adorable, handcrafted bunnies (the are SOOO soft!!!), a selection of the sweetest ever candies, and a variety of fun toys, creating an impressive, jaw-dropping Easter arrangement that's the perfect choice for one recipient or two! No fighting over this basket as both my older kids each got things! Brilliant idea!
And the basket it comes in? Ya, that is MINE. It is a nice, strong and sturdy basket with a handle and that is going in MY room 🙂 Everything in this basket is something a child would want. Candy, stuffed bunnies, chocolate bunnies, toys and more! My kids were thrilled!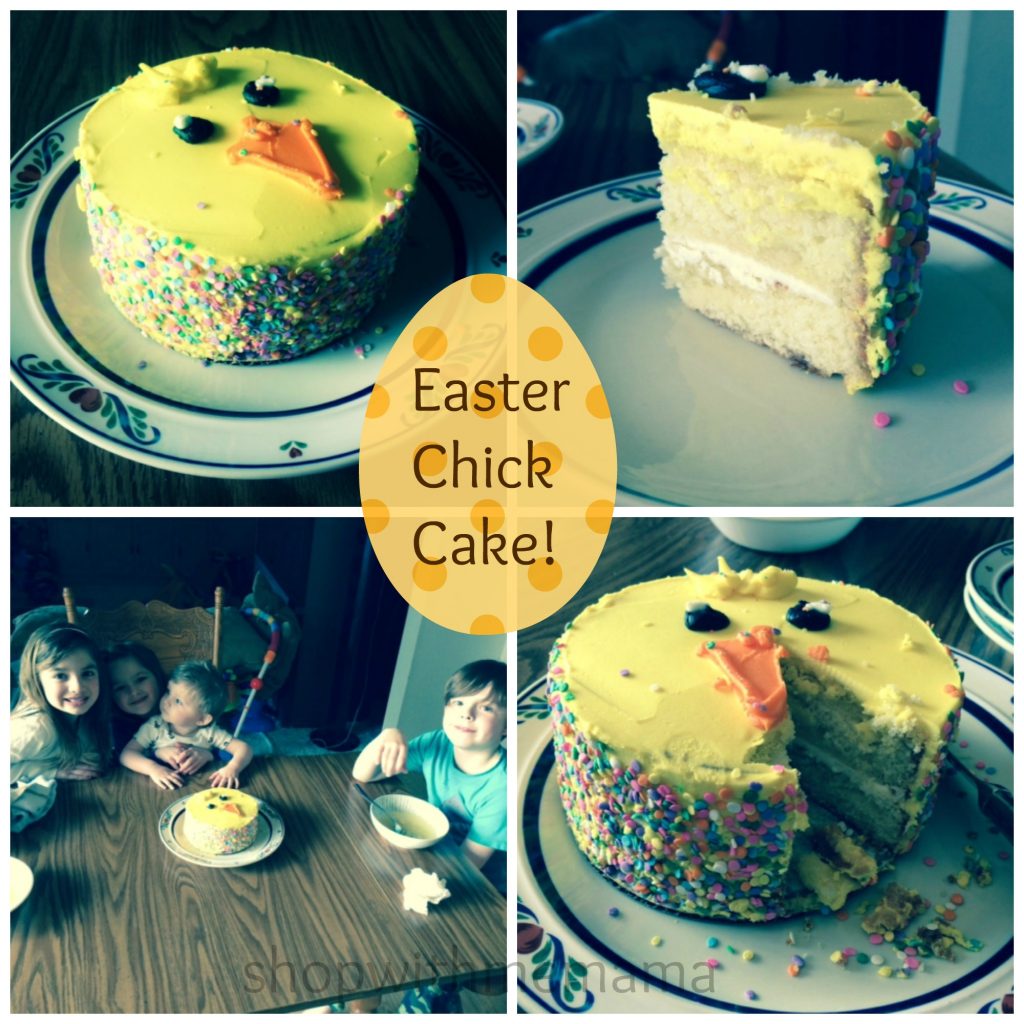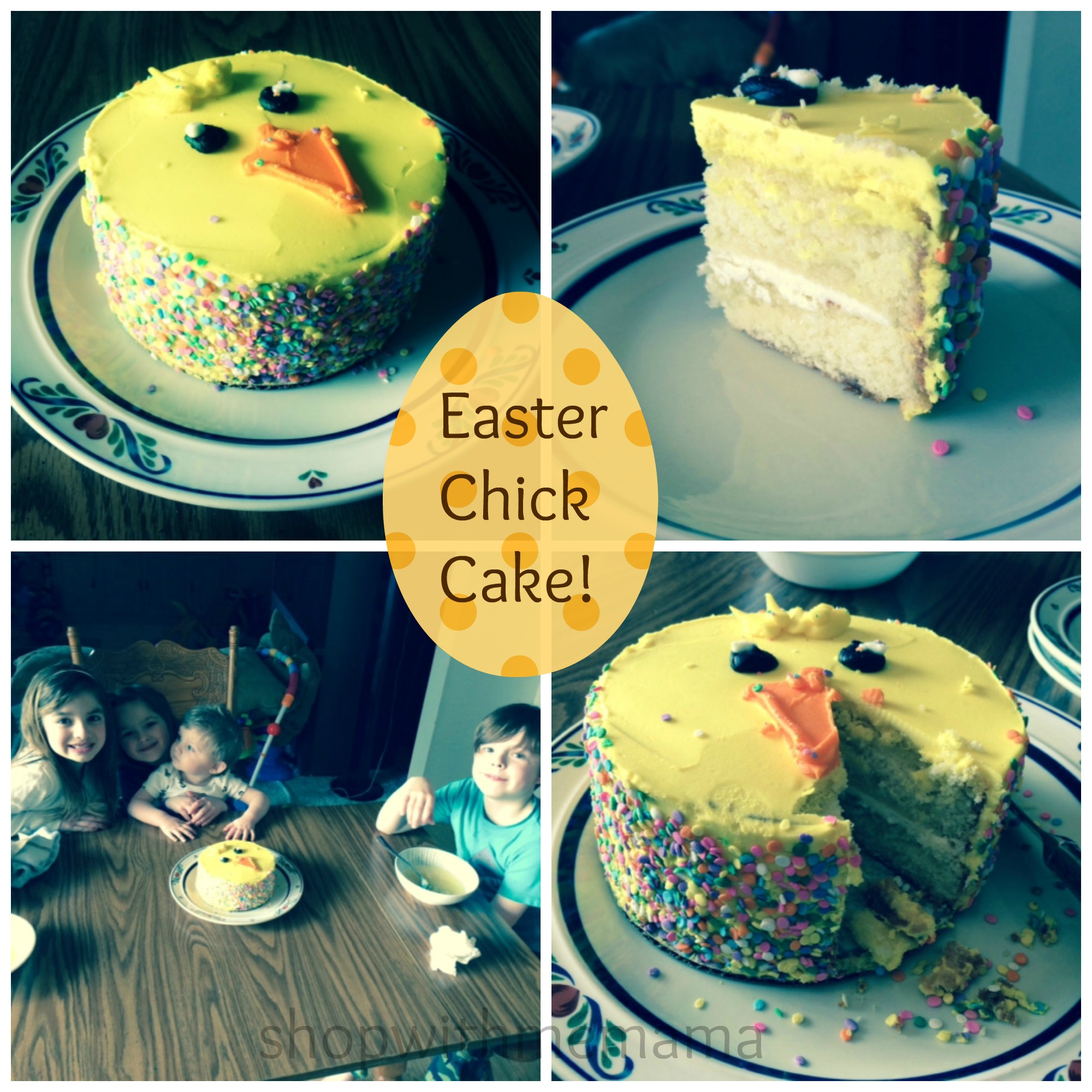 Now on to that cake! That was totally adorable! It is a cute little Easter chick and on the sides it has yummy different colored sprinkles! My kids (and their friends!) enjoyed a piece or two 🙂 Yum!
So, if you are having trouble finding what to get your little ones for Easter, I would definitely visit GourmetGiftBaskets.com and browse their Easter Baskets, Cakes and more!
Win
One lucky person is going to win a cake of their choice (up to $34.99)!
How?
Easy! Just use the Rafflecopter form below! GL!
Contest is open to US 18+ will end on April 27, 2014 at 12:00 am PST. One person will win a cake from GourmetGiftBaskets.com (up to $34.99)! (see above!)! Winner will have 48 hours to confirm their win or a new person will be chosen, good luck!