*Product received, opinions are mine. This post includes my affiliate link.
Who doesn't love cooking with ease? I know when I am in the kitchen, I just don't have time to stand there and bake/cook for hours on end. I have a baby and two other kids that need me. So, meals must be easy and quick!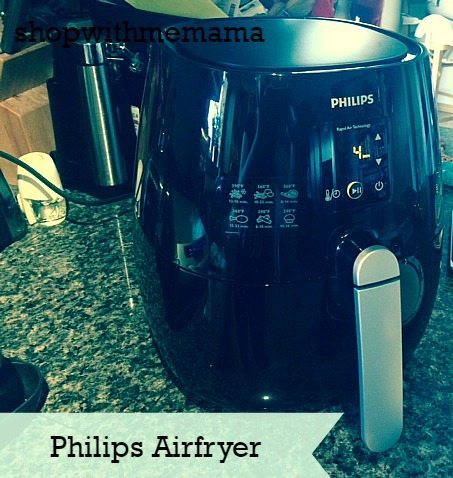 With the Philips Airfryer, meals CAN be easy and super quick! I am loving what this Airfryer can do. A couple of weeks ago I was sent one to check out and I also was invited to participate in the fun and informative Video Chat with MasterChef Luca Manfe and Vera Sweeney!!! That was such a FUN video chat! I not only learned so much about how to use the  Philips Airfryer, but also what I can cook in it! Plus, Vera was super funny and it was just fun to watch MasterChef Luca Manfe and Vera chit chatting 😉 You can watch the video chat, by clicking here!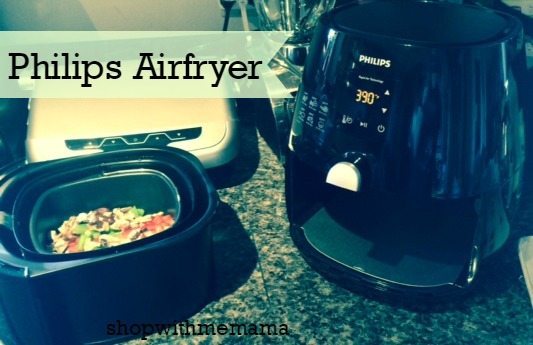 So, while I was watching and participating in the fun video chat, I too, was cooking up a storm in my Philips Airfryer! I did things a bit differently, but we were all making yummy frittata, which I have never made before. Mine turned out SO good! My hubby said 'You are hired'! Soo.. you know it was good!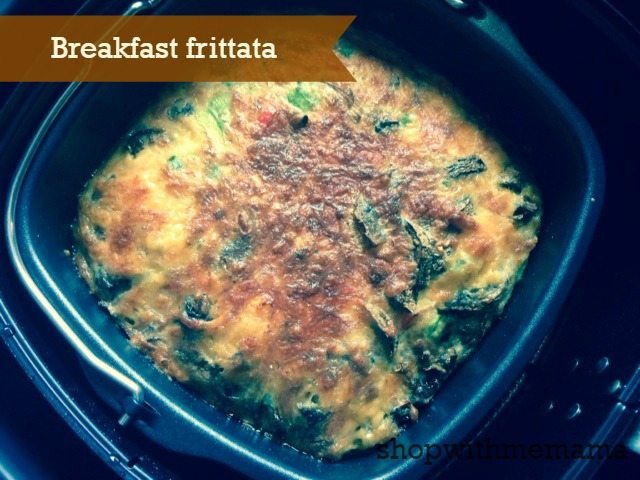 The Philips Airfryer is a great appliance to have in your kitchen. It is easy to use, cooks just about anything and it washes clean SUPER easily.  This appliance allows you to fry, bake roast and grill with ½ tablespoon of oil or less! This is certainly a healthier way to fry any food!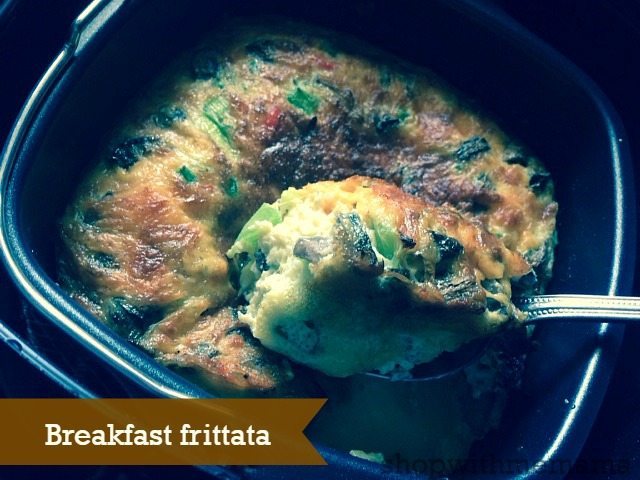 I love cooking/frying food like this because I don't have to give up the taste of my food. The Philips Airfryer uses  its unique Rapid Air Technology, to bake, roast and grill with a tablespoon or less of oil making it a perfect solution for fast and healthy meals and snacks.
So far, I have made homemade french fries, bacon, sausage, scrambled eggs and Frittatas in this appliance. ALL of the things I have fried/cooked in the Airfryer have turned out so well. The eggs are SO fluffy. Anyone who owns this Airfryer KNOWS what I mean when I say they eggs are super fluffy! Also, it cooks bacon evenly and perfectly. I have never had such crispy and perfect bacon before! The sausage also turned out perfectly. It cooks bacon, eggs, sausage and more, in NO time at all.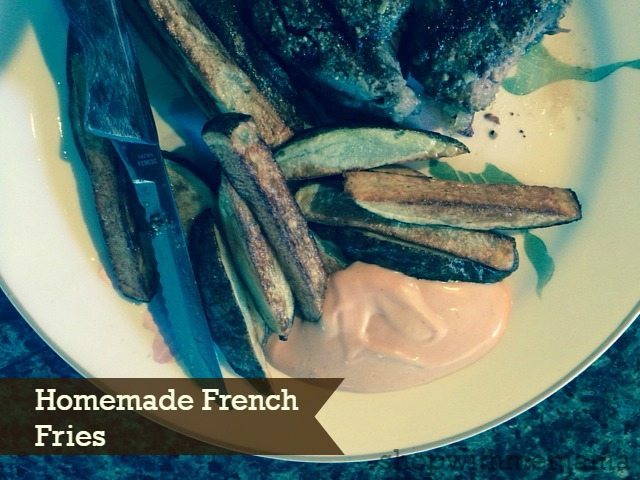 The Philips Airfryer has not only been a lifesaver for in the evenings when I don't have much time to cook dinner, but also in the mornings when the kids are going to school! All I do is put in the ingredients, turn it on and walk away! When it is ready, it will let me know! In about 8 minutes, breakfast is ready! Talk about a LESS stressful way to make breakfast before school! We as parents KNOW how stressful school mornings can be, and by using this appliance, my mornings are better, way better! Knowing my kids are eating a HEALTHY breakfast, as opposed to eating a sugary cereal, makes me feel like a good mommy!
Worth Mentioning:
Smart preset button that memorizes the settings for your favorite food
With the Airfryer you can fry, bake, grill and roast
Recipe booklet with more than 30 delicious recipes created exclusively for the Philips Airfryer
Increased in power for faster cooking results
Unique design for delicious and low-fat cooking results
Large, 2.65lb cooking capacity serves 4 people
digital touchscreen interface
Easy to clean and creates less smell than normal fryers
Buy
You can purchase the Philips Airfryer online at http://www.usa.philips.com. It retails for $399.99.
What would you cook/bake in your Philips Airfryer?