*This is a sponsored post. The product was received. Opinions are my own.
Encouraging creative play between parents and children can be tough. Everyone seems to be on their tablets, phones, and the internet with no time left for creative play. In my home, we are taking back our family time, one day at a time.
Because it is summer, it is easy to tell your kids to go outside and just play. But some days it is just too hot and the kids want to be inside. Getting onto their tablets or phones is too easy and leaves absolutely no time for them to explore their creative side.
One way to take back this creative play time is with Markybox. This is a new subscription box, but it is different from all the others out there.
What IS Markybox?
In response to the chronic underfunding of arts education, a group of internationally renowned artists and leaders of trailblazing organizations like Airbnb and the Hammer Museum have joined forces to create Marky, a platform encouraging creative and meaningful play between parents and their children.
The Markybox is a monthly membership service delivering a new creative project for child-parent collaboration. Each box includes easy-to-follow instructions and enough professional-grade supplies to complete the entire activity twice! This was especially nice because I have two elementary aged kids that would have fought over the project we received. They were both able to participate in this project!
The Markybox is curated and designed by renowned contemporary artists, experts in childhood education, and the minds behind some of the most innovative creative learning programs in the country.
Marky's first product, the Markybox, was launched May 22 at the Hammer Museum during the annual Kids Art Museum Project (K.A.M.P.) fundraiser. Also unveiled was a limited-edition sculpture by artist and co-founder Glenn Kaino in collaboration with actor and comedian Will Ferrell. The artwork is now available for sale on Marky's website, with proceeds going to support free family programming at the Hammer.
Our Experience With Markybox
This came packaged in a nice box. Inside was everything we needed to create two sculptures of our hands! The kids were very excited to get started so we started this project the same day it came in the mail!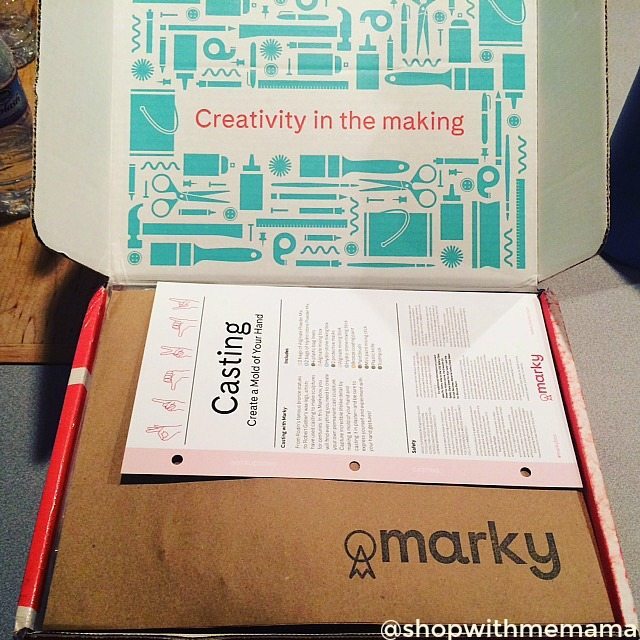 The instructions were quite simple to follow and everything was included, so getting started was easy to do. We first did my daughter's hand. We followed the instructions on the card we received. I really like that the instructions card can be put into a book. It has holes in it to store in a binder, very nice!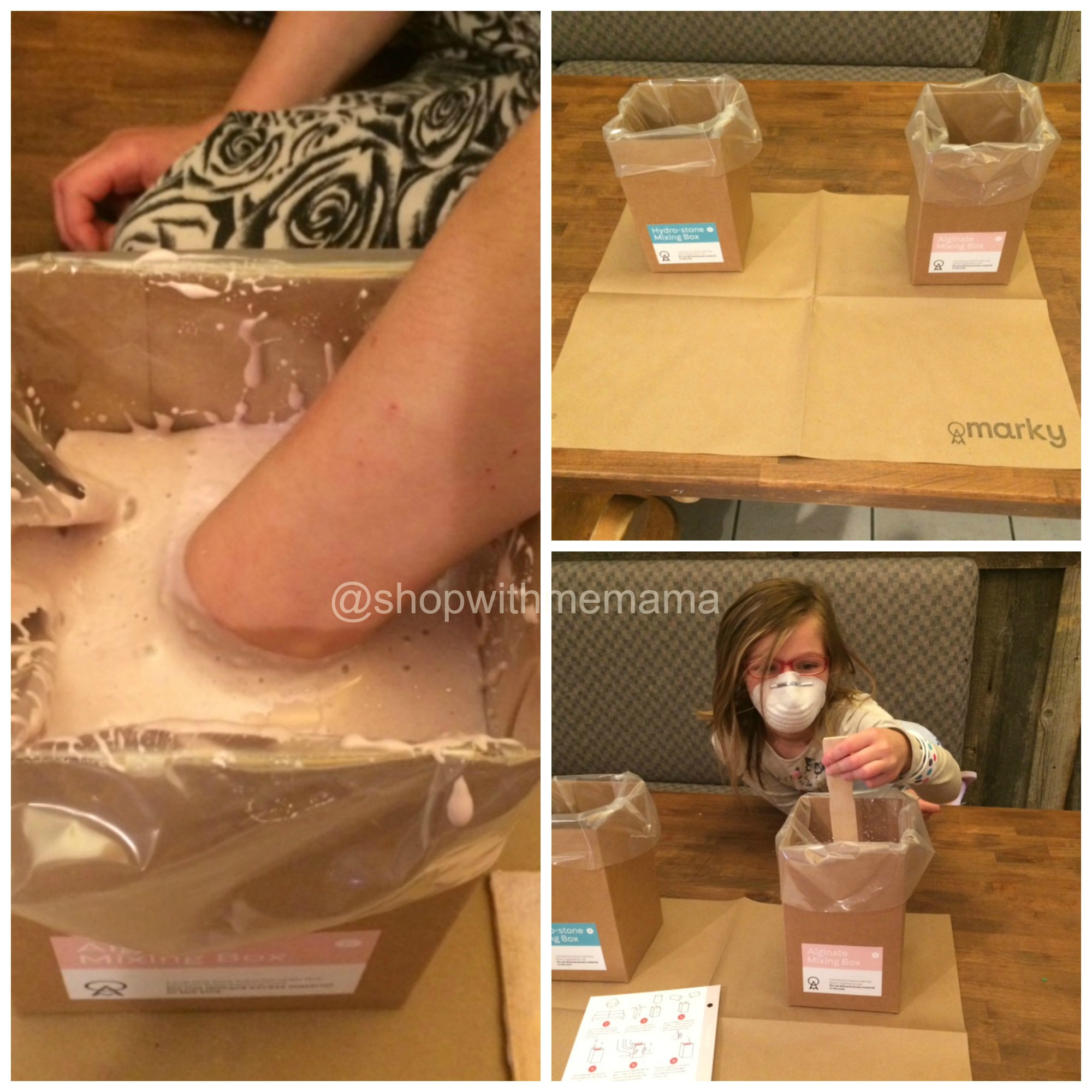 My daughter quickly decided how she wanted to hold her hand in the mold. Then, she slowly inserted her hand in the position that she wanted it to be in, into the 'mold'. She had to hold her hand still for 3-5 minutes. We held it for the full 5 minutes. I just set the timer on our stove to alert us when 5 minutes was over with.
When the timer went off, she slowly kind of wiggled her hand out of the now, spongy, rubbery mold. Her hand came out clean. It was simple to get her hand free, not what I was expecting! So neat!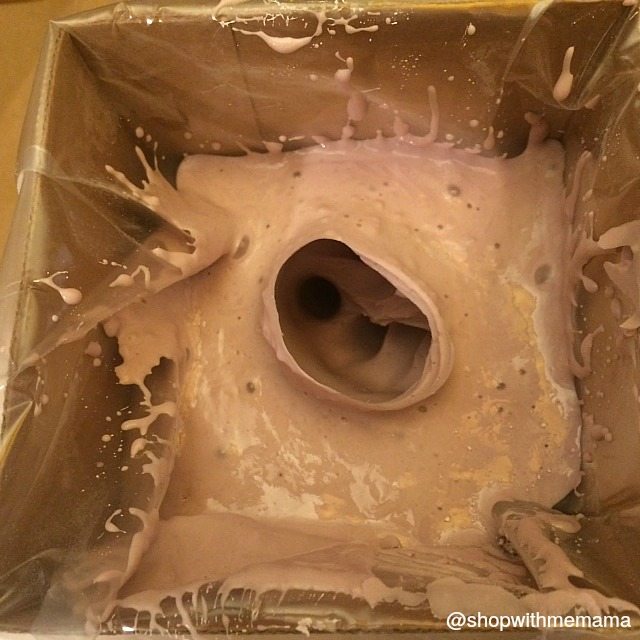 Next, we used the other cardboard box we had set up prior to doing this all and empty out the other powder and added some water and mixed really well. It says to get out all of the lumps, but we tried and it just seemed impossible to get out all of the lumps quickly enough, so we decided to go ahead and pour this liquid right into the mold of our hand we just created. We stopped halfway to tap the sides of the box to ensure no air bubbles were present, then quickly filled the other half of the mold up and set the box aside in a spot that no one would be bothering.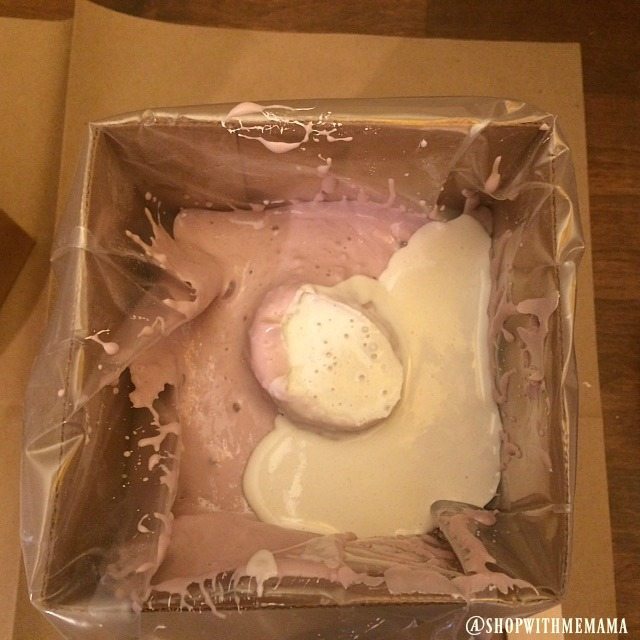 It says it takes about 2 hours for it to dry completely but to be super safe I let it sit for another hour or so longer. When we knew it was dry, we then followed the instructions on how to get the hand out of the mold. This was fun to do!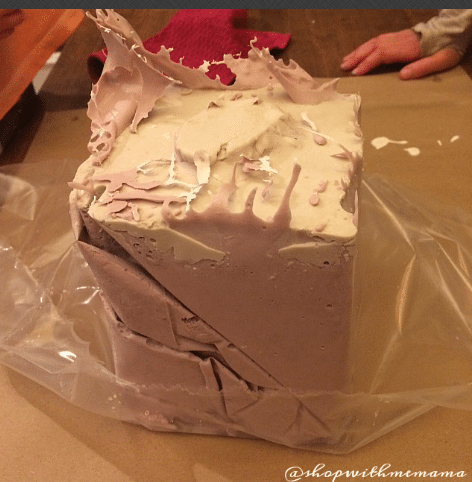 You just carefully pull the spongy, rubbery mold away from the hand mold that is nestled inside. You will need to use the plastic knife it came with, to cut through the rubbery mold to get to the hand mold. I found the plastic knife to be too flimsy, so I used a real butter knife. I was just super careful not to harm or chip at the hand mold underneath.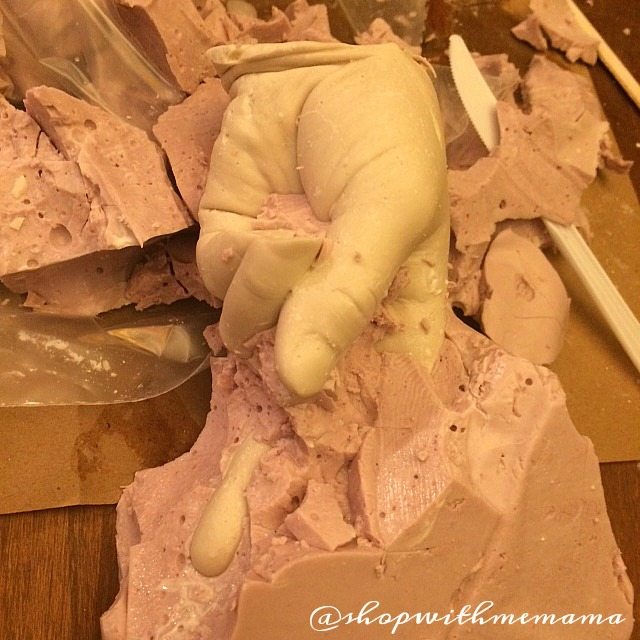 We soon starting to see the hand mold! It was so exciting for me and my kids to see the hand mold emerging. Very cool! Once the rubbery stuff was off the hand mold, it was so cool to look at. Every wrinkle and finger were perfectly formed!
There was only one part, of my daughter's hand mold, that didn't come out perfect. That was on one of her fingers. I believe it was an air pocket/air bubble that I did not get out completely. And, on my son's hand mold, there was a piece sticking out on the palm of his hand (you can see in the pictures below). But that was easy to file off. Other than that, the hand mold turned out perfectly and so did my son's hand mold! So neat, I want more of these kits!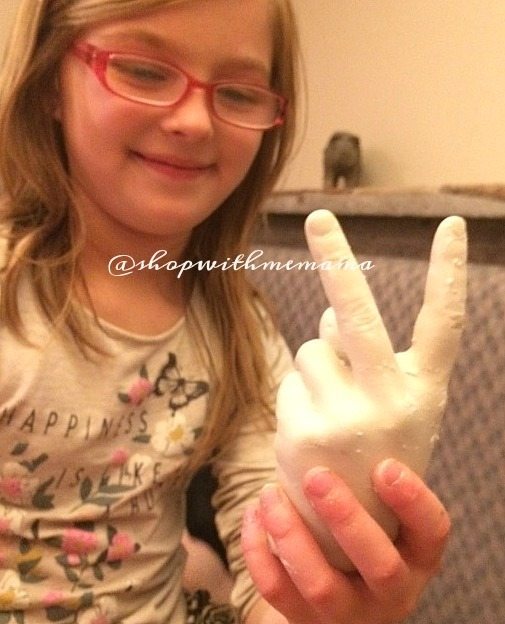 After both hands were out of their molds, my kids painted their hands and bronzed them! They look so dang cool displayed in their rooms and for me as a parent, make a wonderful keepsake of their little hands, when they were little <3 It is a win/win for us all!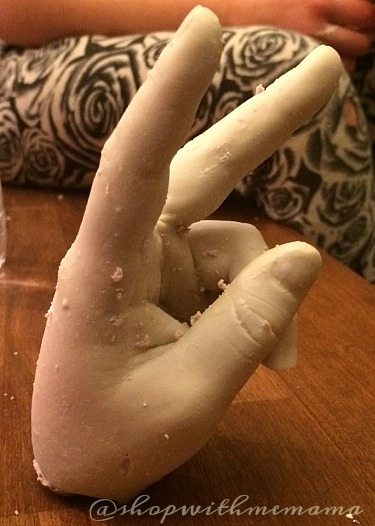 Our Final Thoughts On The Markybox
I have to say, I have not had this kind of fun doing an art project, in a long time. My kids were excited and were so eager to complete their hand molds. This was such a fun and engaging project to do with my two older kids. We loved it so much that we are thinking about getting more kits. I want my youngest who is 3, to be able to do one too! Just having him keep still for those five minutes will be the hard part!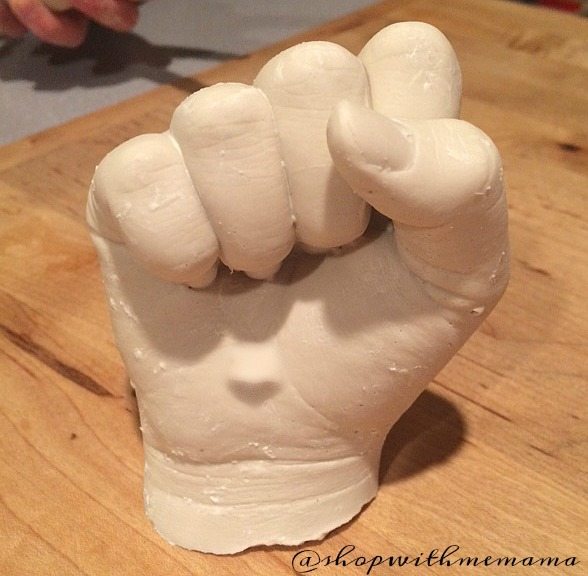 I definitely recommend the Markybox to all of my friends, family, and readers. It is worth the money and you get to make some fun art as well as memories/keepsakes!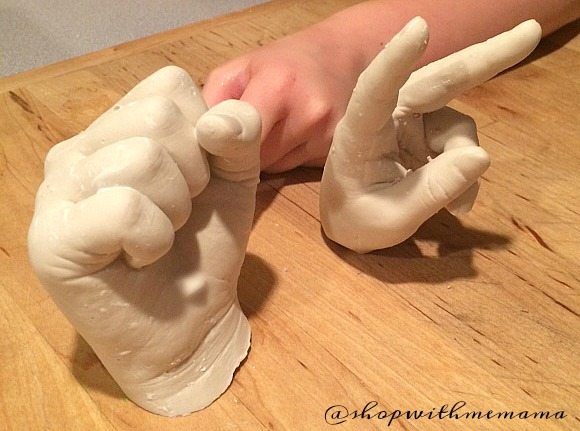 Buy
If you are interested in learning more about Markybox or want to purchase a monthly membership, please visit them online at http://www.marky.com/. Starts at $29.99/ month plus tax and shipping.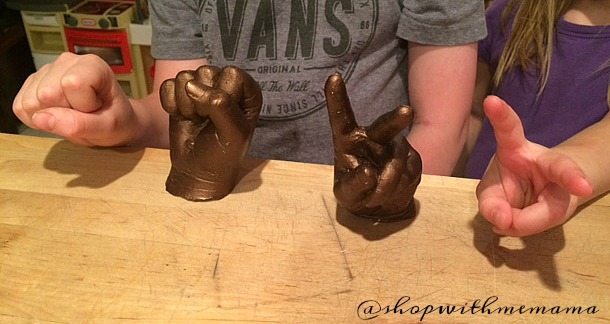 Get Social With Markybox!
You can connect with Markybox on Instagram and Facebook
What Do You Think Of The Fun Markybox We Received?